Sales and Marketing
Before and After Image Maker
November 1, 2022
2 min. read
Create a quality image fast with our before and after photo editor
Making your own before and after images can take time and effort—and you don't have much to spare as a hardworking service business owner. Our free before and after template makes it easy to create your own images and use them to advertise your business.
Just upload a "before" photo and an "after" photo of your work, and our before and after photo editor will combine them into one easy-to-share image like this: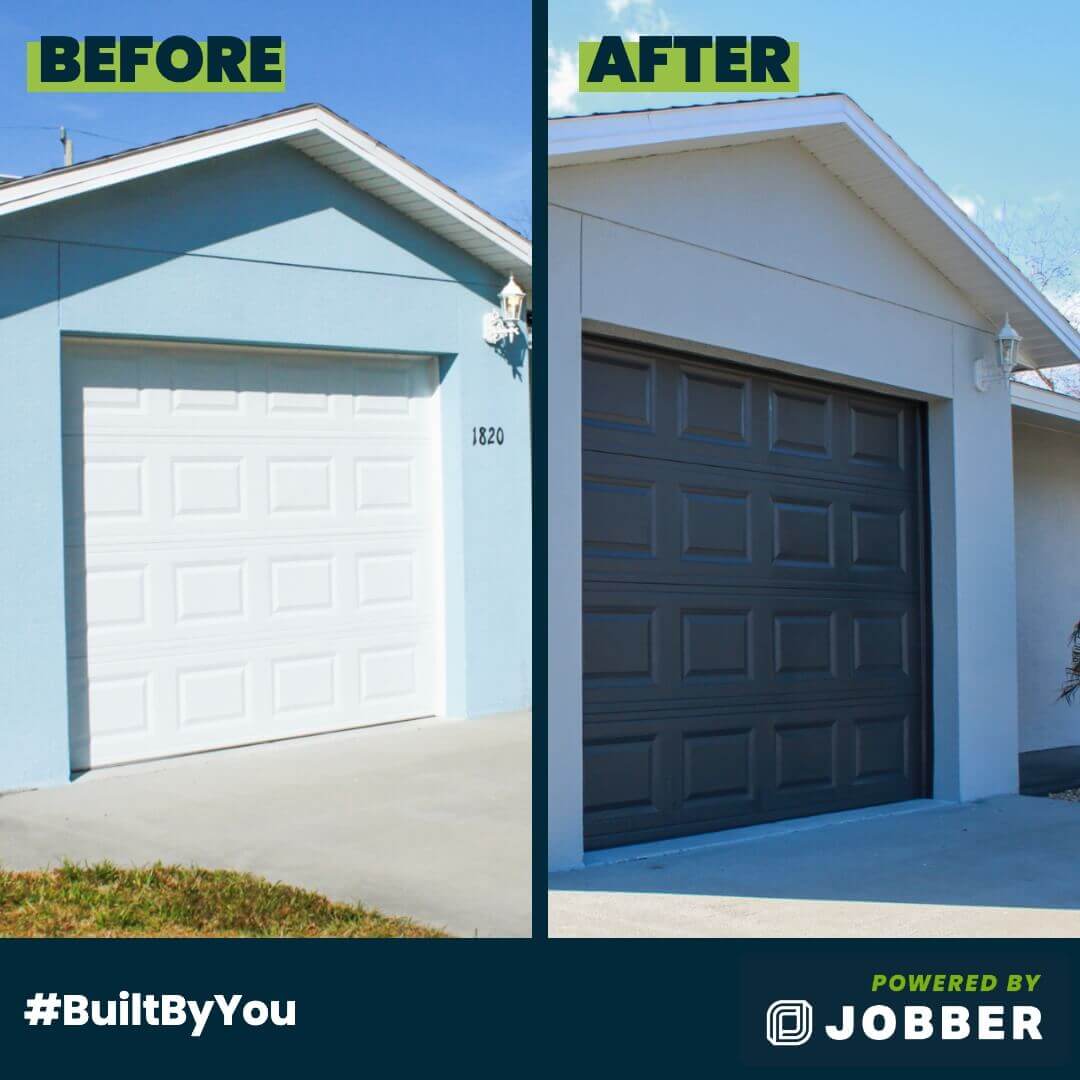 How to make before and after pictures
Follow these simple steps to create your own images using our free before and after template:
Go to our before and after photo editor.
Click inside the "Before" and "After" areas to select your before and after pictures from your phone or computer.
Click and drag your images within the "Before" and "After" areas to reposition them as needed.
Click "Save Image" to save your before and after picture to your device.
Click "Reset" to clear the before-after template and make another image.
How to use before and after photos
Now that you know how to make a before and after picture, you're ready to use it. Here are some ideas to help you get started:
Use pictures in your marketing materials. Show before-and-after photos of your work on your flyers, door hangers, postcard and email marketing, and other widespread advertising pieces.
Add photos to your business website. Prove the quality of your work and show potential clients what you can do for them (and offer online booking to close the sale).
Share images on social media. Post your before and after images on Facebook, Instagram, and Twitter so your followers can see your services in action.
Use photos on your business listings. Upload your new before and after pictures to your Google Business, Yelp for Business, Bing Places, and other online business listings, as well as any lead generation sites you're using.