Templates customized with your company branding clearly display the details of the work along with images of your products and services, or photos taken at the on-site assessment.
Try Jobber for free
ALL THE FEATURES, ALL THE SUPPORT, AND NO CREDIT CARD REQUIRED.
Win more jobs worth more money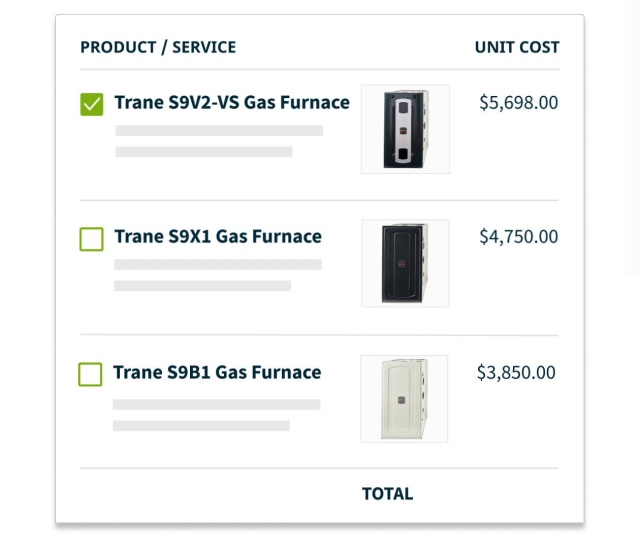 Optional add-ons
Customers can select the add-ons or premium services that best fit their needs, and watch their quote total automatically update.
35%
average increase in revenue for quotes with optional add-ons.
Consumer financing
Give your customers the option to pay over time, helping them get the service they want – faster. Even better, it helps you win more (and bigger) jobs and you get paid in full as soon as the job is complete.
Learn more.

Automated quote follow-ups
Stop chasing down quote approvals. Jobber automatically sends a customized email or text follow-up to customers you haven't heard back from, so you can be sure you're never leaving work on the table.
Online quote approvals
Customers can approve or request changes to quotes online in client hub, their private self-serve portal.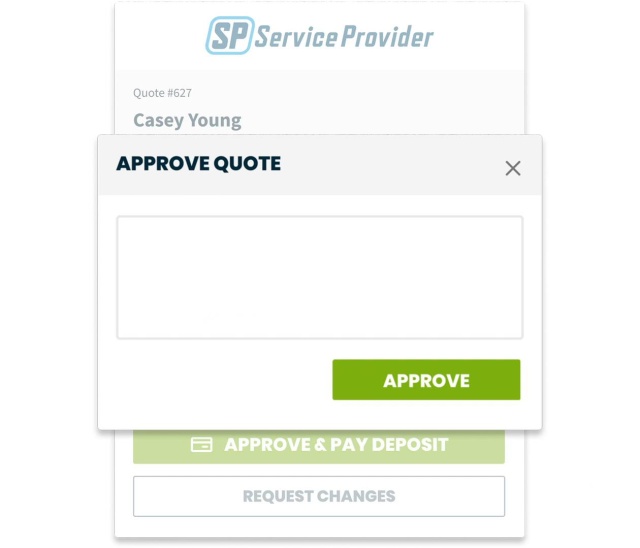 Frequently Asked Questions
Field service quoting software allows you to create quotes and estimates that impress your clients, keep you organized, and win more business worth more money. You can create, send, and track everything online, and in the field.  

Line items are the individual fields or entries that appear on your quotes. They explain the breakdown of your quote and services to provide more transparency around the final price listed in the quote.

Line items can include labor, products, images of your service offerings, warranties, recommended add-ons, or premium service packages for example. 

An add-on service is a line item field on your quote that offers clients additional value for premium products or services at an additional price. They can help you upsell services, which can increase your accepted quote totals by 35% on average.

Add-ons allow you to offer your clients customized services, all while helping you level up your standard offerings to suit their needs.

Jobber's quoting features are designed to help you win more jobs worth more money. Period. 

They help you stand out from your competition and really show your clients the difference between the cheapest quote in their inbox, and the full value you're offering. 

With Jobber, you'll be able to easily convince customers to level up their packages and go with higher priced options, because of the breakdown and transparency you can offer them. 

Expect to see a lot more follow-through on quotes converting to jobs when you choose Jobber.
14 DAYS FREE. NO CREDIT CARD REQUIRED.