Jobber helps you keep a pulse on your business.
How does Jobber help you manage your team?
Jobber offers these tools to make team management easier:
GPS Waypoints
Track crew progress and get ahead of delays
See a team member's exact location on a map as they perform actions in Jobber—you'll make real-time scheduling decisions based on location.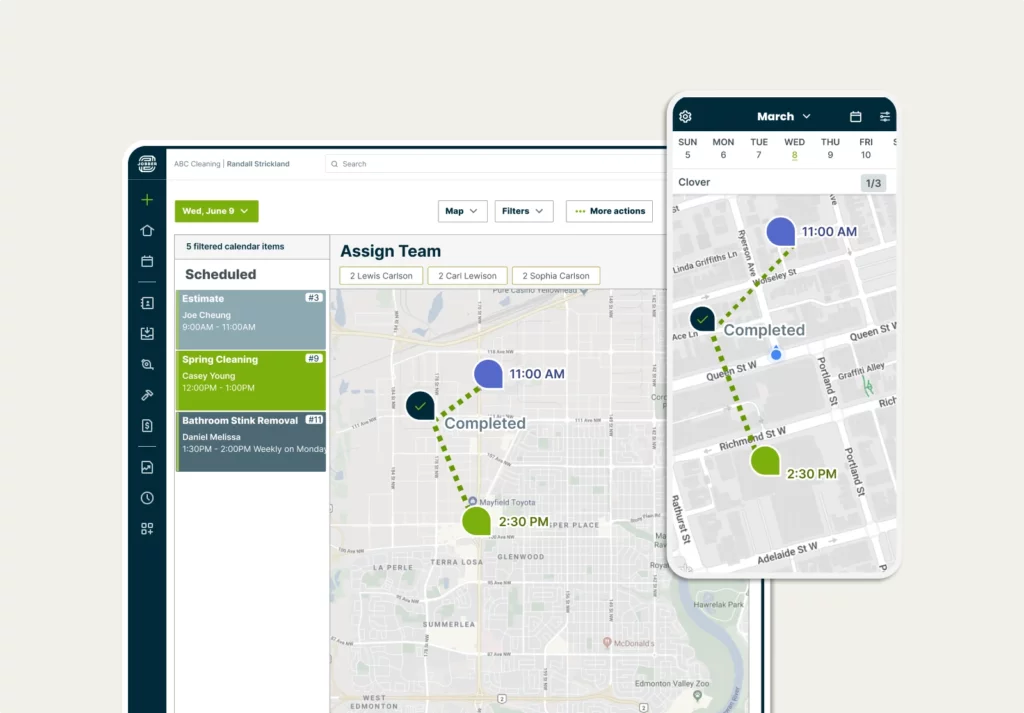 Schedule Push Notifications
Automatically notify your team when schedules change
Jobber lets your team know their schedule has changed instantly with push notifications that pop up on their phones from the Jobber mobile app.

They'll get a notification in the field if they have a new, rescheduled, or canceled visit that day.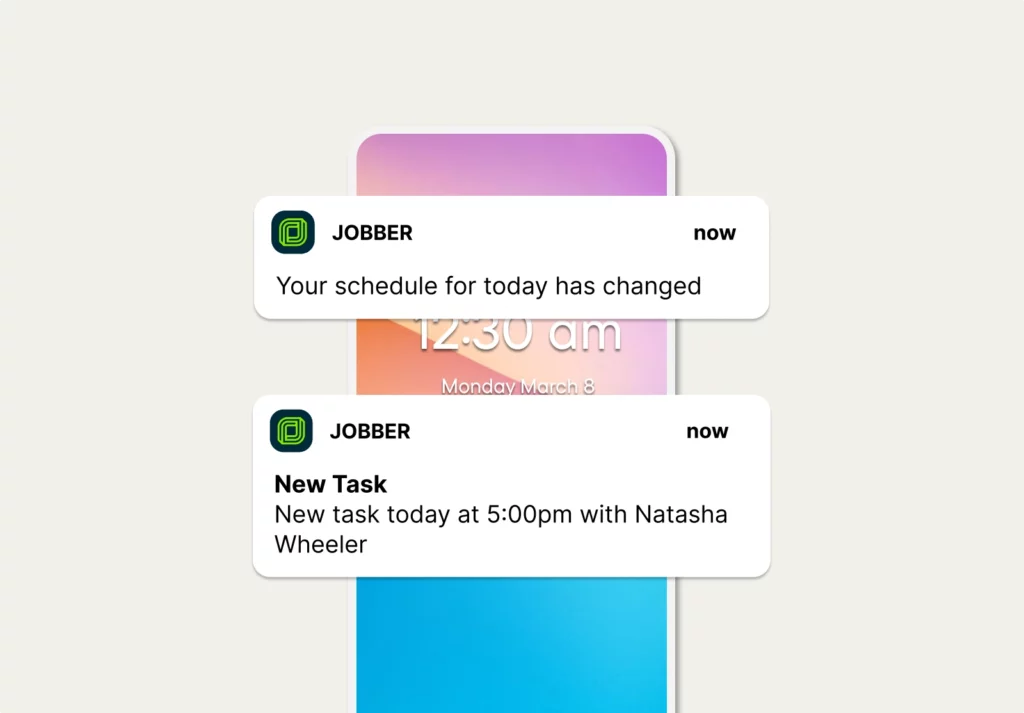 Time Tracking
Record hours worked in the field
Use Jobber to track time worked in the field with less effort. Timesheets automatically update when your team clocks in and out of jobs.

You'll get a clear picture of the time spent at each job, detailed payroll reports, and more accurate job costing.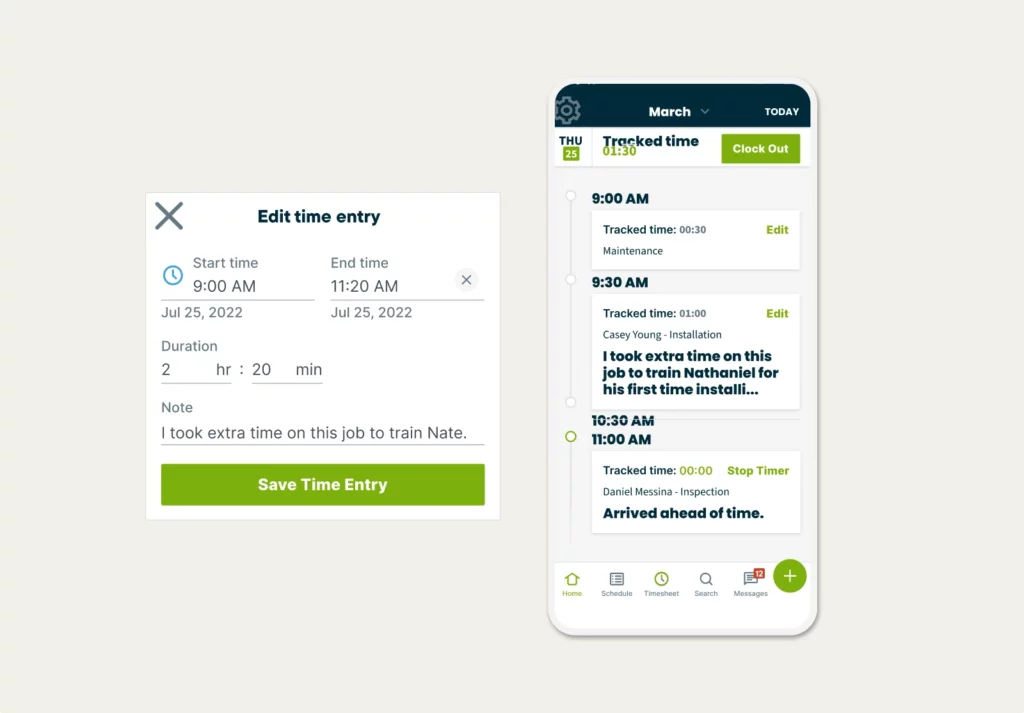 Job Checklists
Help your team get the job done right
Use checklists to create accountability on the job, train new field staff, and ensure top quality service on every visit.

After the job, share your checklists with customers to confirm the work you've done.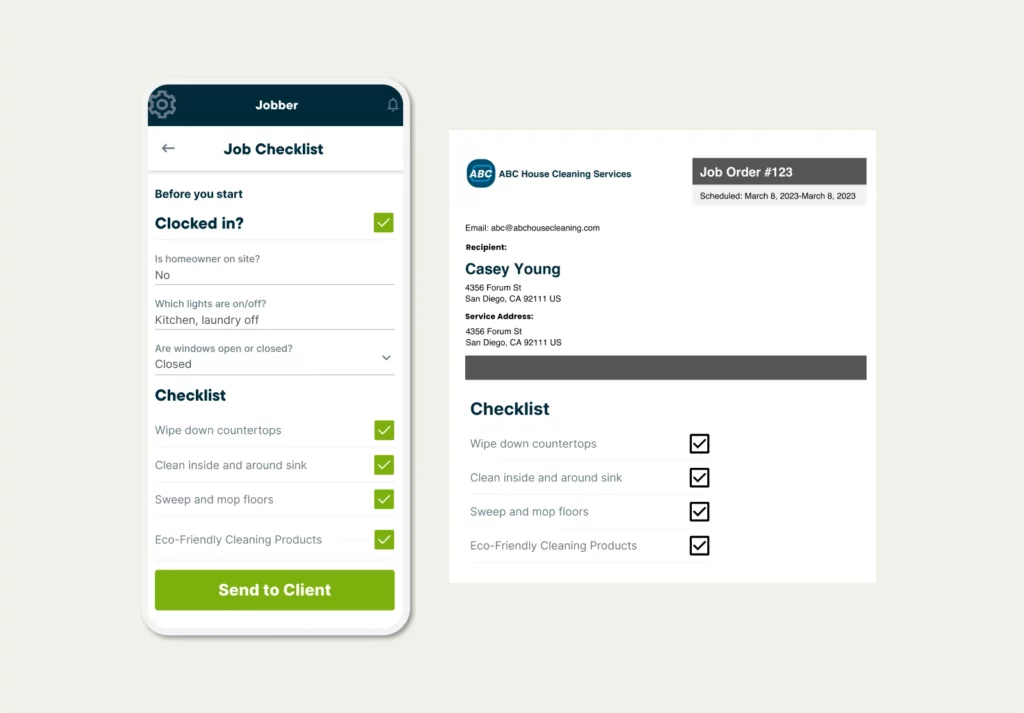 Permissions
Decide what team members can view and edit
Control what information each team member can access in Jobber, whether they're a part-time worker or a business manager.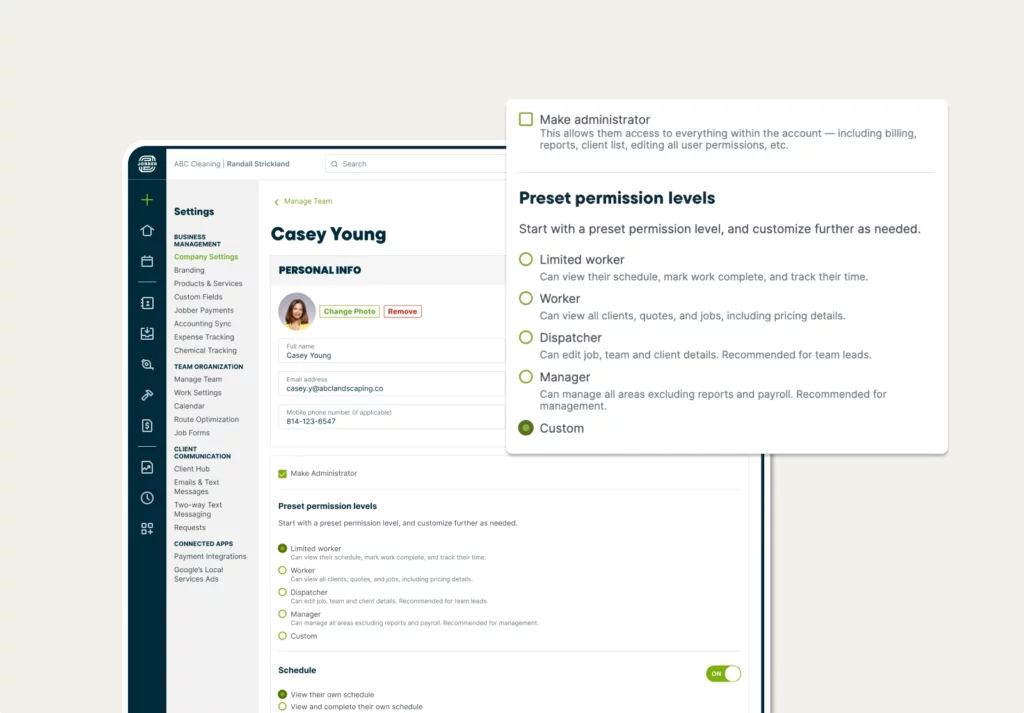 What is team management in Jobber?
Team management tools in Jobber help you keep your field service team informed, productive, and consistent with the work they complete on-site.
Jobber makes it easy to control the job and customer information each team member can access. Oversee work progress on every job site using GPS tracking, automatically update crews on schedule changes, and standardize the work everyone does using job checklists.
Managing your team in the same place you manage jobs and customer information helps you run a more efficient business.
Integrations that fit the way you work
Jobber connects with your favorite apps and software to save you time.

Availability depends on location and plan
See All Integrations
Over
200,000

home service pros trust Jobber
"

We're way more organized now.

"

Jobber gives us clarity, allowing us to schedule our clients in a more timely manner so we can focus on achieving our goals.