We've grown 20-30% every year since we started using Jobber
---
Invoicing & Payments
Invoice easily and get paid fast
Stop spending time invoicing and following up on late payments. With Jobber you'll be able to invoice all your weekly and monthly jobs in just a few clicks.
Never forget to send an invoice
Get paid online and in the field
Send multiple invoices at once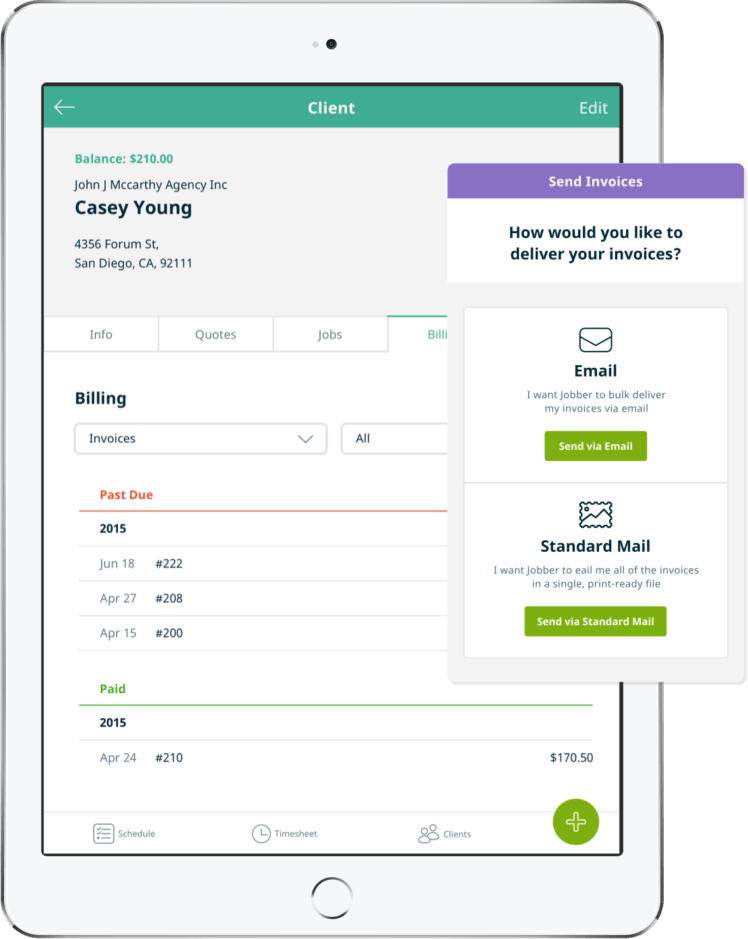 Scheduling and Dispatching
Job scheduling made easy
Never miss another service appointment. With Jobber's scheduling and dispatching feature, you can create a job, choose the client and assign it to your team instantly.
Schedule recurring jobs
Easily edit your calendar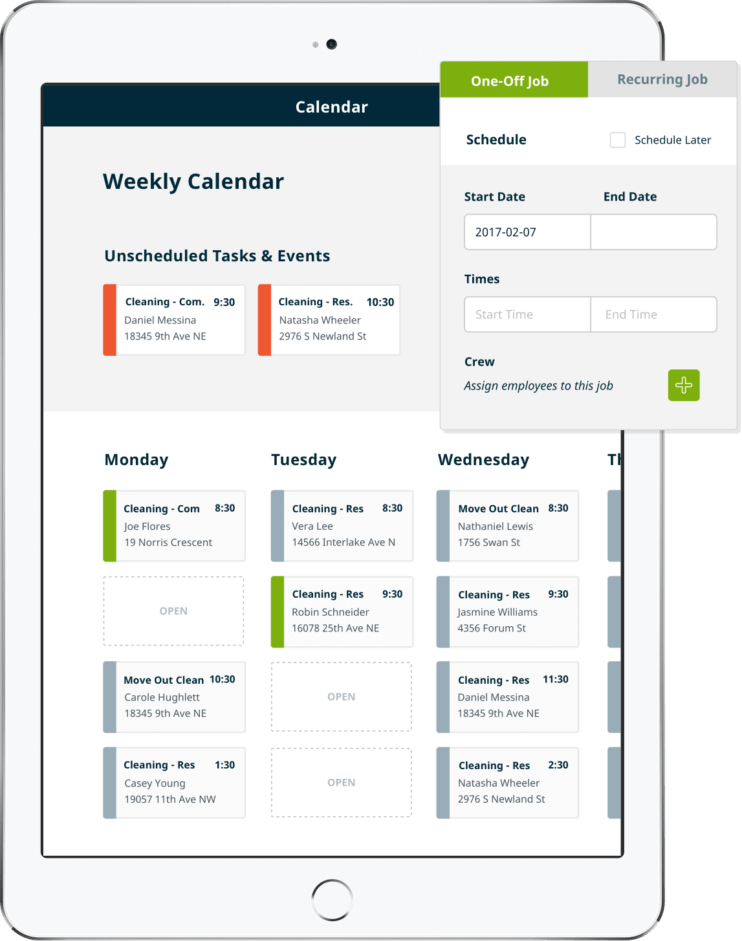 Customer Service
Build better relationships with your customers
The key to any successful lawn care business is good relationships with your customers. Know your customers and provide industry leading service.
Send professional quotes and invoices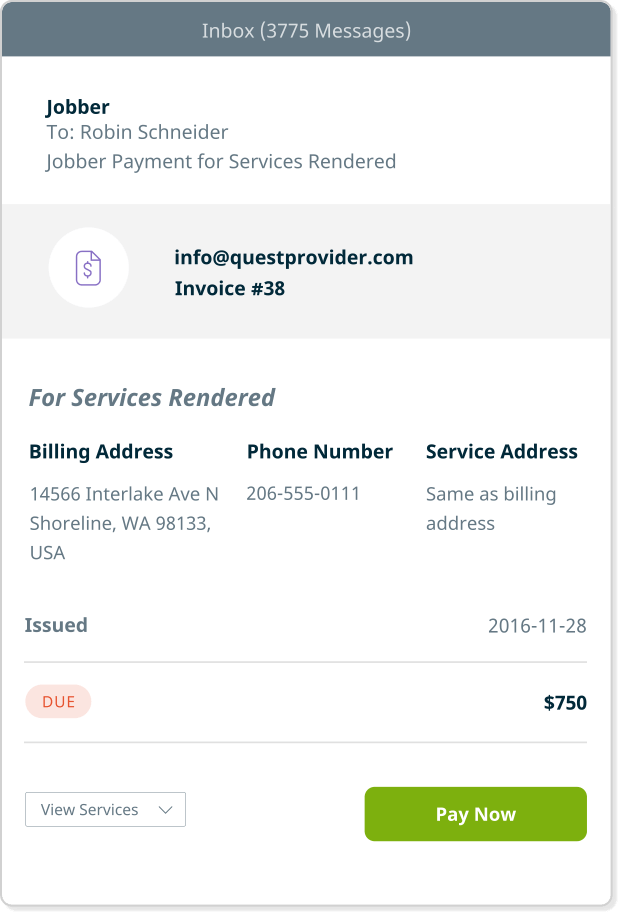 Track all jobs, quotes and invoices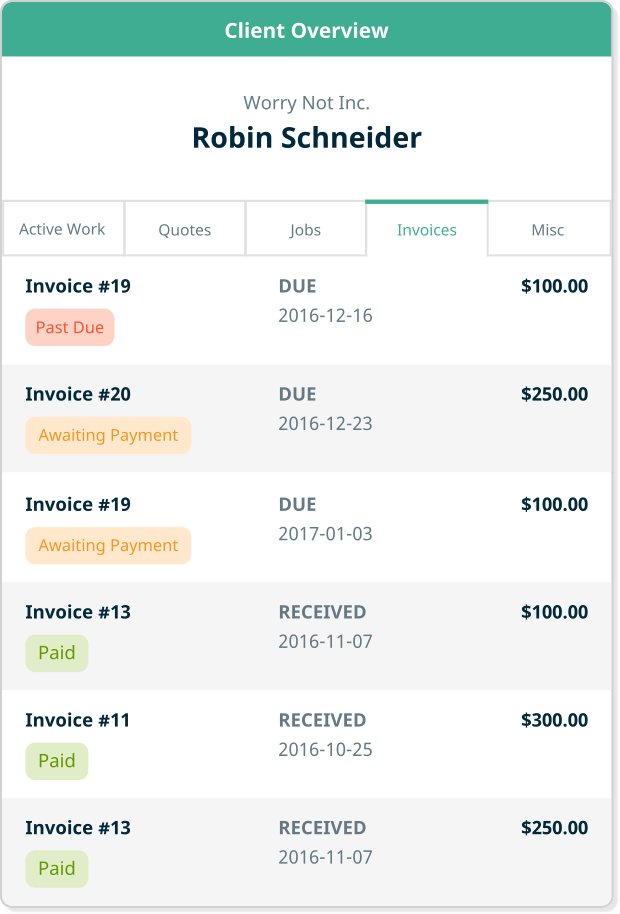 Send text and email reminders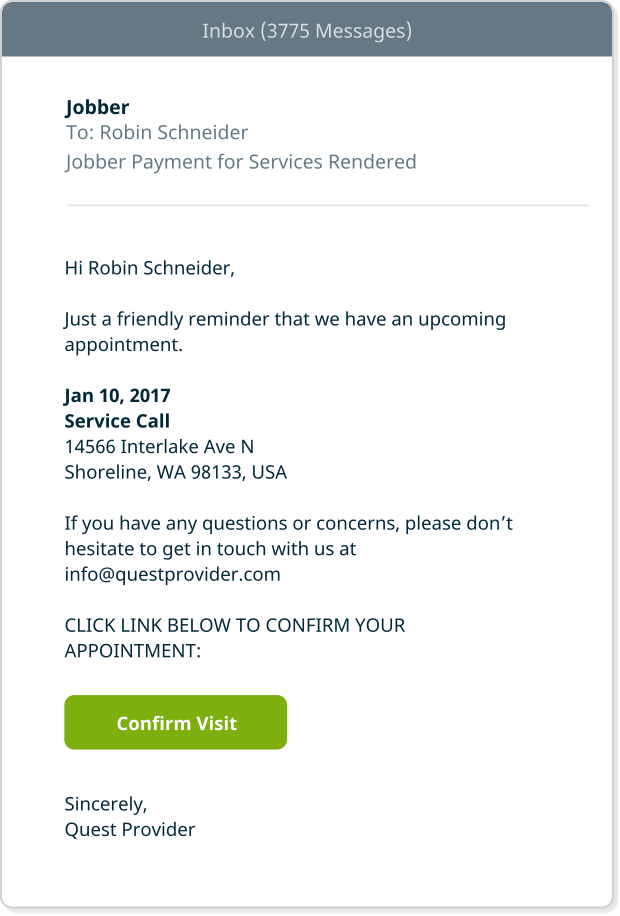 Team Management
Communicate with your team out in the field
Work closely with your team and communicate with them no matter where you (or they) are.
Find the fastest route to each job
Access your teams time sheets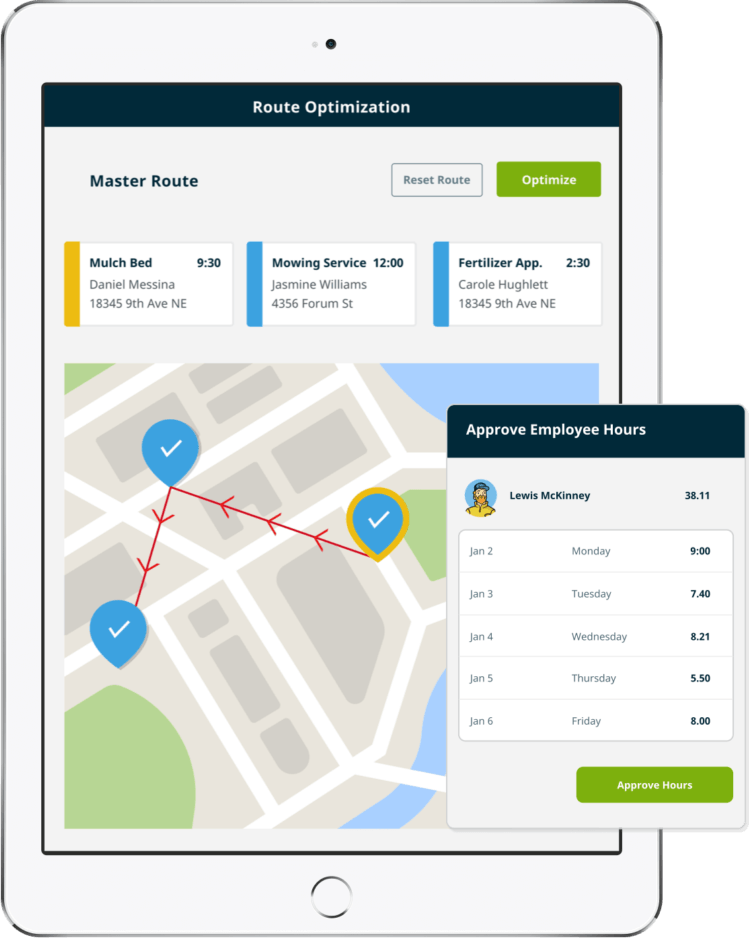 Job Management
An organized lawn care team is an efficient team
Cut down on phone calls back to the office and equip your team with all the information they need to do the job right.
Access job and customer info
Fill out your job forms
Track time in the field
Get GPS directions to your next job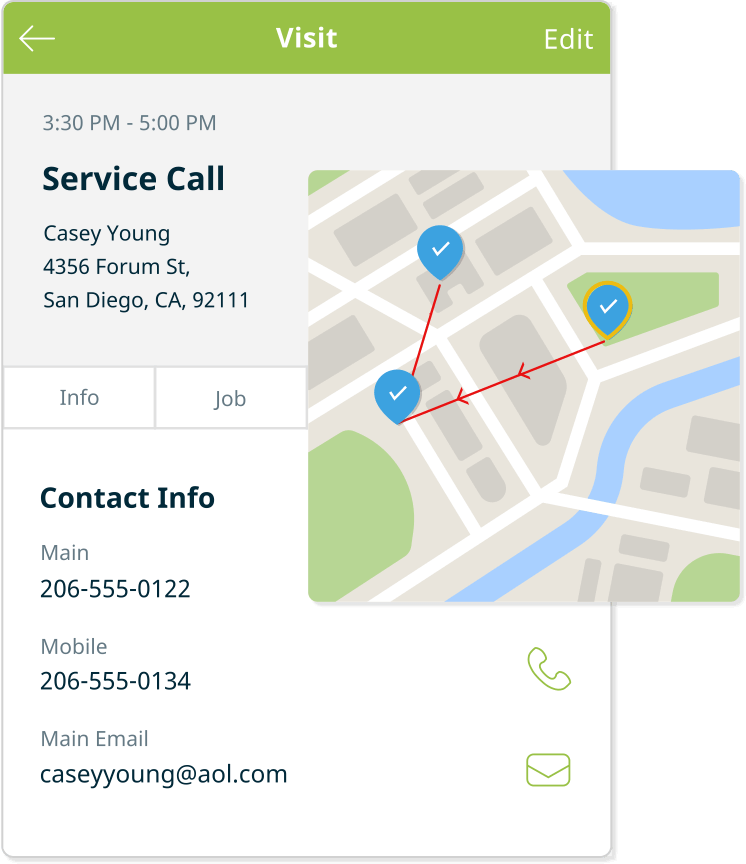 Try Jobber for Free
All the features, all the support, and
no credit card required.
What is Lawn Care Software?
Lawn care software is for business owners to manage and run their businesses. This means one platform to manage clients, quoting, employee scheduling and dispatch, time tracking, invoicing, and more. Jobber has been designed so that whether you're at the office or in the field, you have the tools at your fingertips to organize and grow your business.
Does Jobber have a Lawn Care App?
Yes! Running a lawn care business means you're often working in the field and Jobber lets you manage your operations from anywhere. With the Jobber app you have the tools at your fingertips to organize your team, communicate with your customers, and grow your business.
Can Jobber handle recurring jobs or maintenance contracts?
You bet! Jobber handles recurring jobs really well. Whether your job is just one visit or 100 visits, whether you visit your client every Tuesday, or every Third Friday of each month—you can customize your recurring schedule. And, if things change (because that's just life), we make it easy to move or edit future visits for a job.
How does Jobber handle schedule changes because of unpredictable weather?
Sometimes unexpected weather means you need to visit all your clients on the same day or move all your visits to a new day! You don't have time to get lost in administrative tasks and Jobber helps organize your business and put you to work quickly. Jobber's bulk scheduling allows you to easily schedule multiple visits for multiple clients at once.
What features are included in my Jobber subscription?
Jobber has different plans to service your business's unique needs. Each plan builds upon a core set of features that offer the essentials. Learn more about our plans and pricing.
What support is included in my Jobber subscription?
Whether you're checking us out for the first time, or you're one of our oldest customers, we've got your back when it comes to support. Phone support, email support, and online chat are available to you for free, and included in all Jobber plans.
Does Jobber have any 3rd party integrations?
INTEGRATIONS BUILT FOR YOUR WORKFLOW
Jobber seamlessly integrates with your favorite apps and software so you can focus on what you do best—running your business.
JOBBER ACADEMY
Free resources to help you run a killer service business. In addition to creating awesome software to help you run your business we also love answering all of your business questions on Jobber Academy.