We've grown 20-30% every year since we started using Jobber
Invoice easily and get paid fast
Stop spending time invoicing and following up on late payments. With Jobber you'll be able to invoice all your weekly and monthly jobs in just a few clicks.
Never forget to send an invoice
Get paid online and in the field
Send multiple invoices at once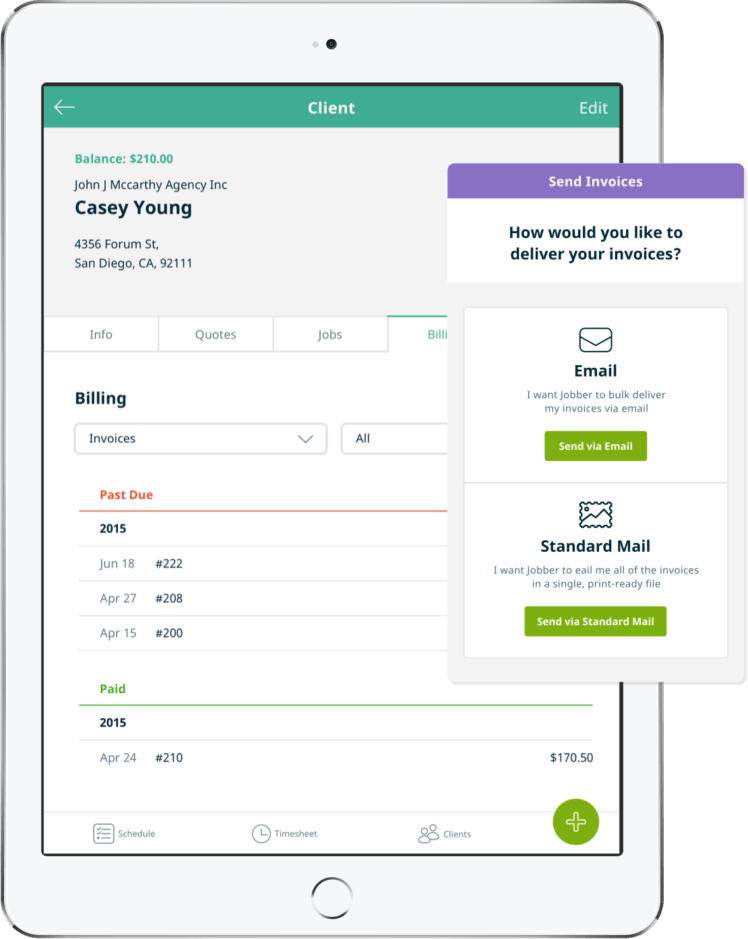 Job scheduling made easy
Never miss another service appointment. With Jobber's scheduling wizard, you can create a job, choose the client and assign it to your team instantly.
Schedule recurring jobs
Easily edit your calendar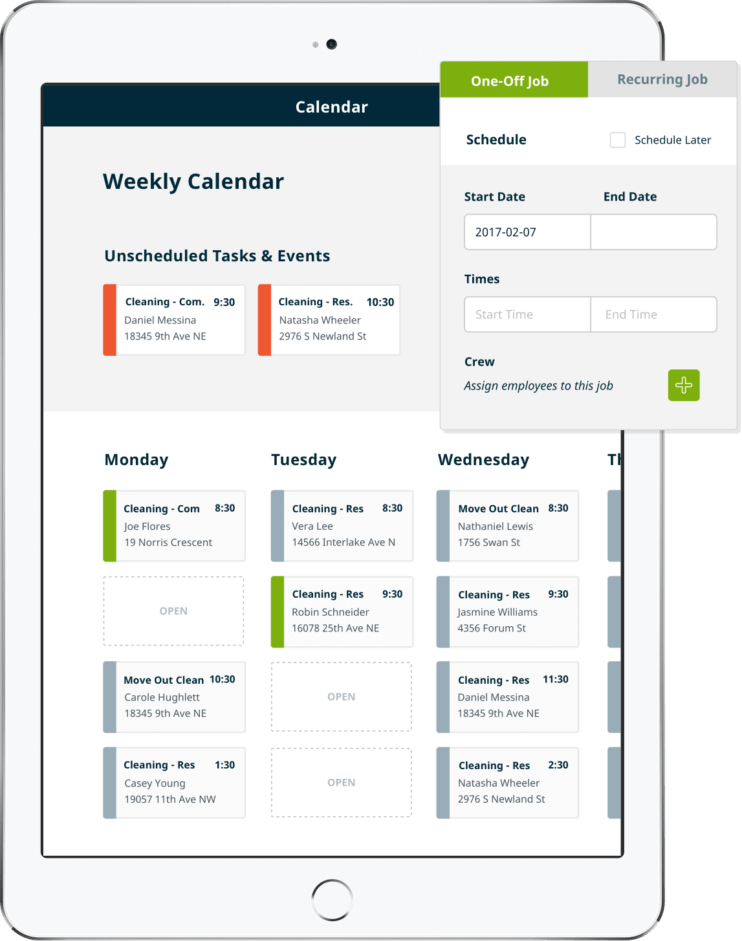 Customer Service
Build better relationships with your customers
The key to any successful lawn care business is good relationships with your customers. Know your customers and provide industry leading service.
Send professional quotes and invoices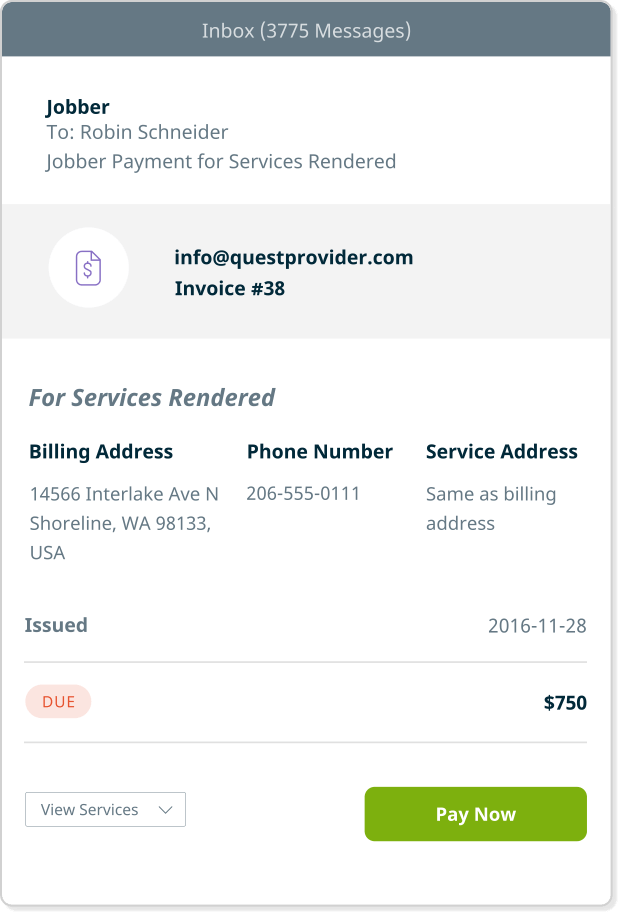 Track all jobs, quotes, and invoices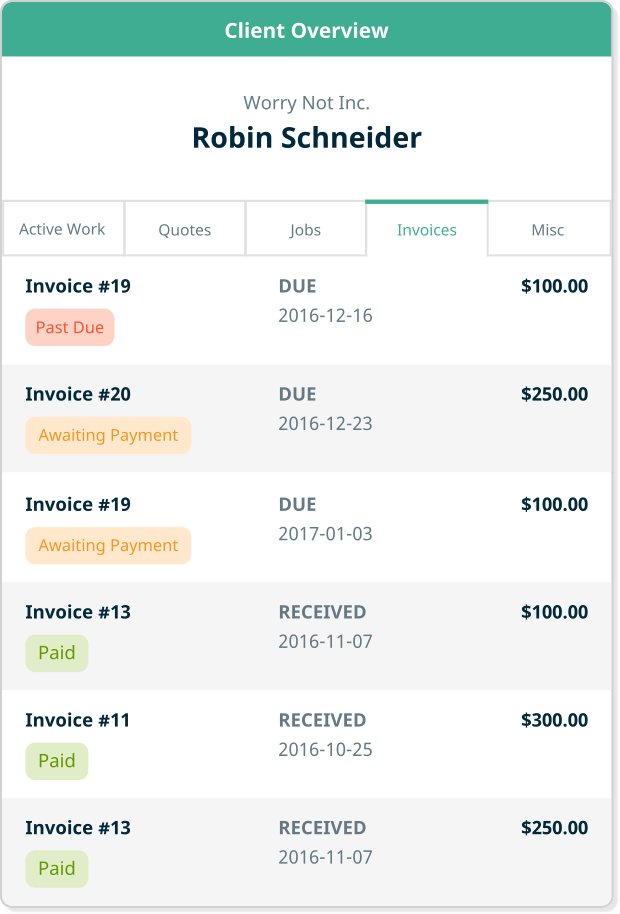 Send text and email reminders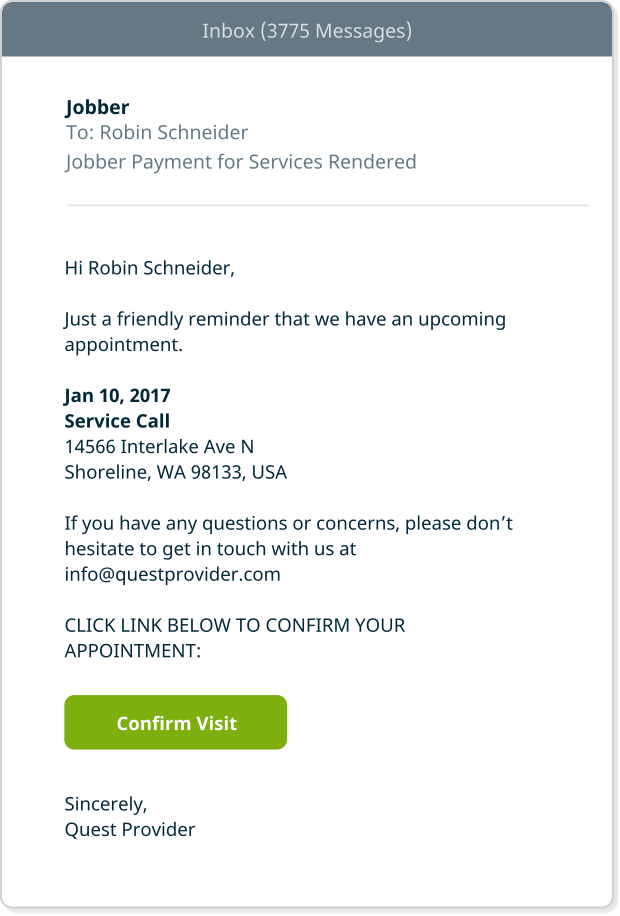 Communicate with your team out in the field
Work closely with your team and communicate with them no matter where you (or they) are.
Find the fastest route to each job
Access employee time sheets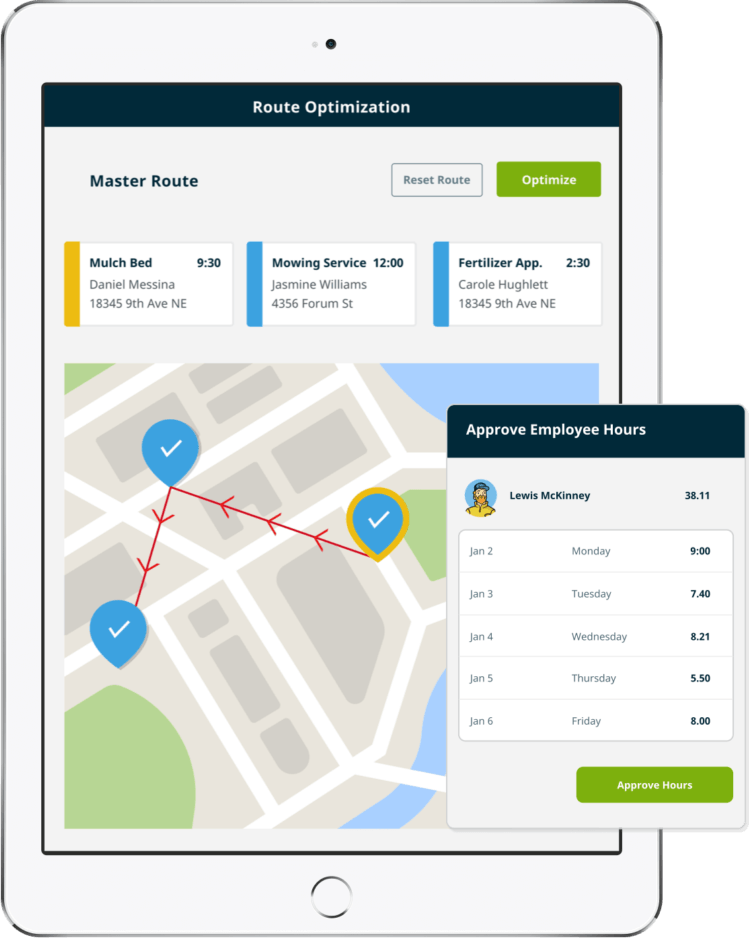 An organized lawn care team is an efficient team
Cut down on phone calls back to the office and equip your team with all the information they need to do the job right.
Access job and customer info
Fill out your Job Forms
Track time in the field
Get GPS directions to your next job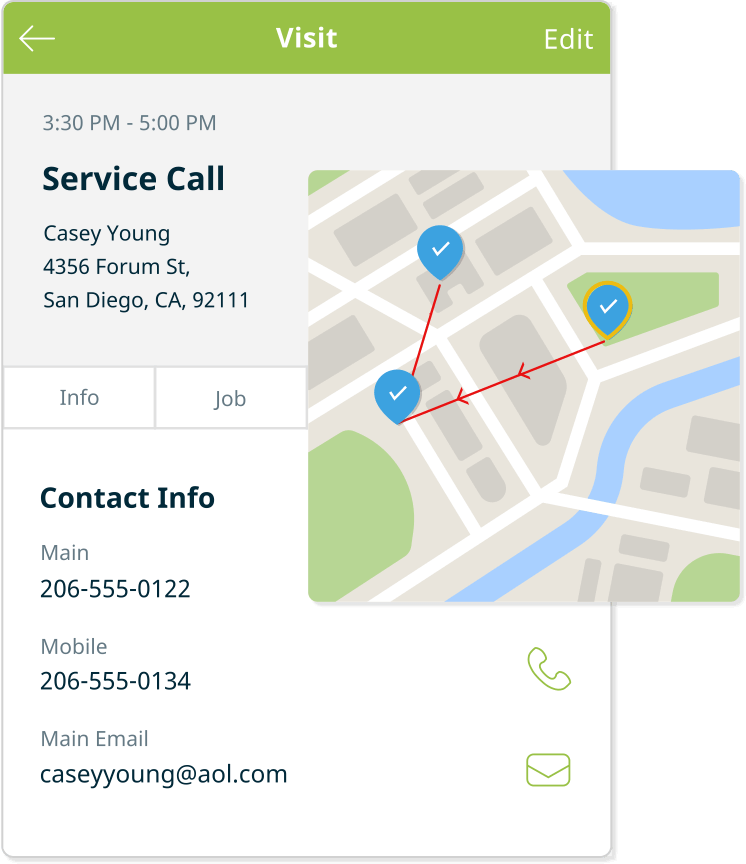 Try Jobber for Free
All the features, all the support, and no credit card required.