Apply to be a speaker at Jobber Summit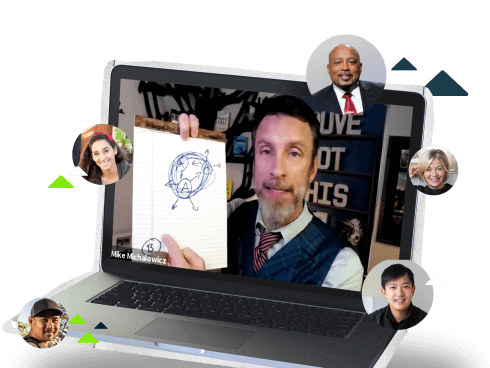 Jobber Summit brings valuable, actionable sessions to an audience of home service business owners and teams. We're looking for speakers from home service, business, or entrepreneurial perspectives to share real advice and drive real change. Check out our sessions from the 2022 event here.
Guidelines for applying
Before applying through the submission form at the bottom of the page, read our guidelines:
Home service business owners with actionable insight to share. 
Business professionals or entrepreneurs not in home service that have applicable and actionable advice.
Professional business speakers that can tailor a presentation for the home service industry.
What kind of sessions are we looking for?
Our sessions will be in three formats: presentations (one speaker presenting), fireside chats (interview-style with a moderator asking a speaker questions), and panels (up to three speakers facilitated by a moderator). Indicate in the form which option suits you best.
We are only looking for sessions that are actionable and specific—no fluff! Be sure to outline what key takeaways your session has for attendees in your application.
Fit the content to the audience. Our attendees are small business owners and teams in the home service industry—the plumbers, HVAC technicians, contractors, landscapers, home and office cleaners, and more who we rely on every day. It's a diverse audience, so make sure your session is applicable across home service professions.
No self-promotions or sales pitches. Jobber Summit is meant to be educational and inspirational.
Jobber Summit topics
Sessions at Jobber Summit fall into three categories: people, process and profit. We welcome other topics that fit in these categories. Below are some sample topics for each category:
People
Attracting and Hiring Top Talent: How to reach, attract, hire, and onboard all-star employees
Getting Customer Referrals and Reviews: How to ask for, collect, and earn client referrals and five-star online reviews
Process
Organizing and Refining Your Business Processes: Ideas and tips for introducing and optimizing processes that will make your business more efficient
How to Better Reach Customers on Social Media: Using Facebook, Instagram, Twitter, and other social media platforms to connect with current clients and attract new ones
Profit
Improving Cash Flow and Profitability: How to keep your business financially healthy by balancing revenue, expenses, and profit
How to Set and Stand Behind Your Prices: Pricing services accurately, positioning your business as a quality service provider, and dealing with customer objections about prices
If you have multiple potential topics, outline them in your application.
Important details
Jobber Summit is a one day event and will take place between mid-February and mid-March 2023. Speakers will be notified of the exact date once confirmed, and we require all speakers to attend the event.
Speakers will receive a fee for their contribution.
Each session will be 20-30 minutes in length.
Application timeline
Submissions will be open from Monday, June 20, 2022 to Friday, July 26, 2022.
Submissions will be reviewed on an ongoing basis, and someone from our team may reach out to you in the weeks following your application. All applicants will be notified by early September.
This application is the first step in the review process. The next step for successful applicants is a screening call with our team.
Most informative PD day I've been at in years.
Speaker application terms
Application confirmation does not guarantee a speaking slot. Speaker confirmation is subject to one or more conversations with our event team and the signing of an engagement contract.
Selected speakers agree to promote their involvement on social media at the direction of our event team.
Selected speakers grant permission to promote involvement as a speaker across our channels.
Selected speakers agree that we have editorial discretion over the format and content of the session, including editing of the session video.
The session video will be the property of Jobber Summit and can be used in perpetuity. Selected speakers can also share their video post-event at the discretion of the event team.
Once the topic and session content for selected speakers is confirmed, it can only be changed with permission from the event team.
Once the topic and session content for selected speakers is confirmed, it can only be changed with permission from the event team.
Selected speakers may be asked to answer attendee questions on social media post-event at the request of the event team.