Managing Your Business
How to Build a Business Where Employees Want to Work
September 14, 2021
8 min. read
It's hard to find good help.
Your industry might be bursting with competitors, making it hard to stand out as an employer. Or maybe it's a physically demanding job that not everyone can do, so attracting attention feels like an uphill battle.
But whatever the market might look like, finding the right talent isn't entirely out of your control. These creative ways to attract employees can help you make your business a place where they want to work.
Here's how to attract employees to your company:
1. Competitive compensation and employee benefits
Pay and benefits are the most basic reasons why workers choose one job over another—and good pay can help them stick with your company for longer.
Here's how to attract new hires with competitive compensation:
Salary: Pay is the most obvious benefit of any job. Find out your area's average hourly pay or salary range for that position and try to stay on the same level—or a little higher, if you can manage it. This helps you stand out when potential employees are weighing their options. Keep adjusting this number over time to help with employee retention.
Promotions: Create meaningful roles at various seniority levels to keep employees motivated. This gives workers the chance to learn, take on new responsibilities, and move up the career ladder. Make sure your team knows how they can advance and what they'll get when they do.
Benefits: Offer a benefits plan for your employees to help offset medical costs. This expense is shared between yourself and the employee, making it more affordable for everyone involved.
Bonuses: You can encourage quality work with an employee bonus program. For example, offer an extra 50¢ an hour for every pay period where the employee doesn't get any customer complaints. This encourages your team to work harder, satisfies your clients, and puts a little extra money in the employee's pocket.
Vacation: Give your employees paid time off for major holidays, plus a few personal days that they can book in advance. If you can, add in a handful of sick days, too. You can have a vacation policy for how this time is used, but employees will still be glad to have it. You'll see higher attendance, fewer no-shows, and lower turnover as a result.
You might not be able to roll out your improved pay and benefits program all at once. That's okay! Your team will understand as long as you clearly communicate what the plan is and when they can expect their benefits.
Start with your best employees—the ones you really, really want to keep around. Then gradually spread the program to all of your employees based on seniority, finally ending with new hires.
READ MORE: Attract top talent with these hiring and recruiting tips
2. A professional brand that employees can trust
What makes a company attractive to employees? The same thing that makes it attractive to clients—a professional, reliable, and trustworthy brand.
A brand is more than just a logo. It's the feeling people get from holding your business card, seeing your friendly employee in a clean uniform, or driving by your well-maintained vehicle.
Your brand is also the reputation you build for yourself. When you're known as a successful business that takes care of its clients and employees, people want to be part of that success.
And when you're known for your professional brand, potential candidates are more likely to fill out an application.
READ MORE: What is a virtual assistant and how can they help your business?
Try these tips to help you build a strong brand for your business:
Figure out what makes you different from competitors
Place that difference front and center in all your messaging
Be authentic about who you are and what you do
Hire a designer to help create your logo and marketing materials
Pick a look and feel that appeals to your ideal client
Get all of your current employees on board
PRO TIP: Keep an eye on employer review sites like Glassdoor to see what current and past employees are saying about your company. Respond positively to any good reviews, and use any negative feedback as a starting point to help you improve the way you do business.
Not sure which items you should brand? Start with your quotes and invoices. Both your clients and your employees see them every day, and branding these items can help inspire confidence in your business.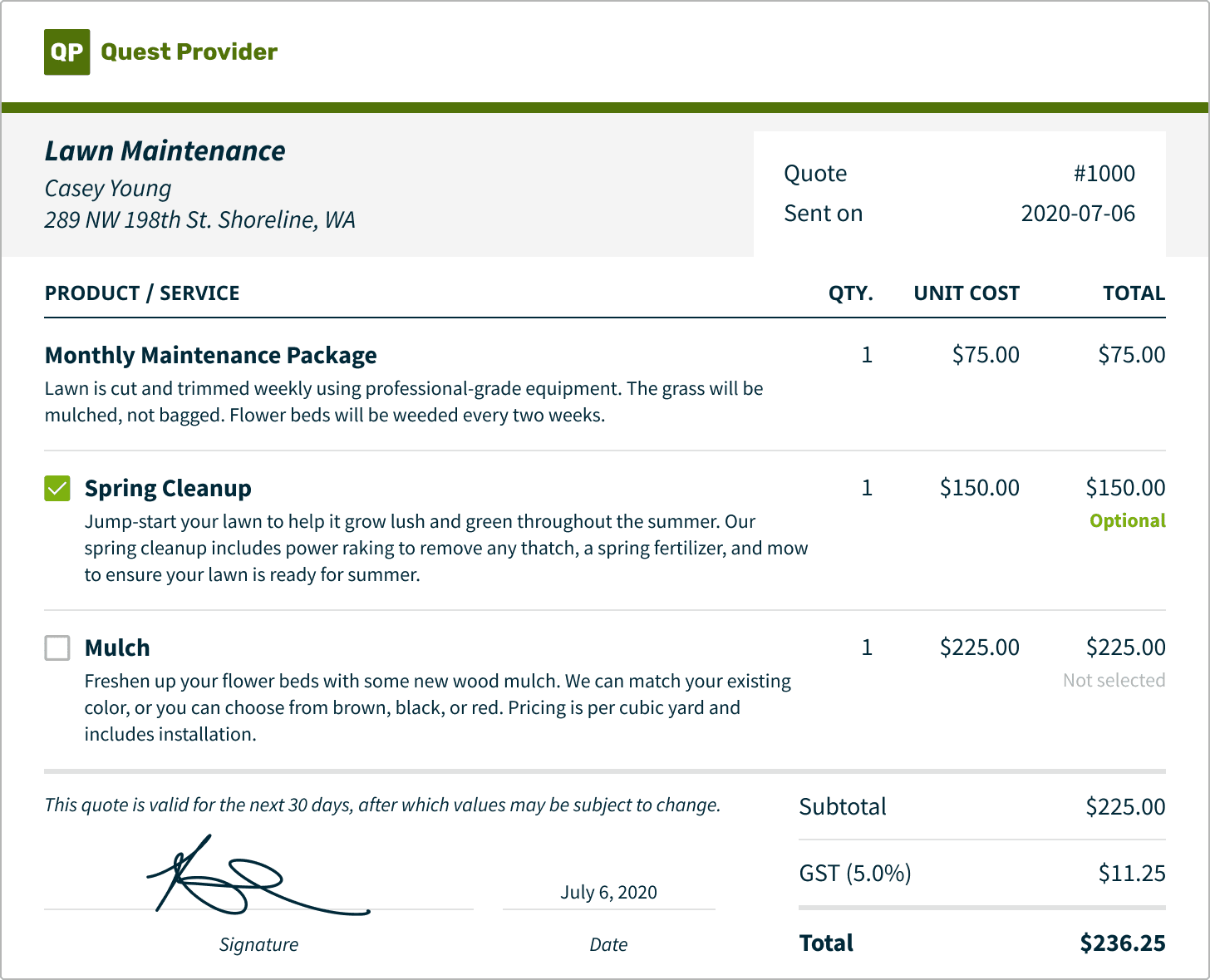 3. A culture that helps employees learn and grow
What attracts employees to a company? For many people, the answer is culture. Company culture can make or break your business when it comes to hiring and retaining good employees.
Workplace culture is how your workers become a team. It starts from the top down. When a boss cares about their employees, the employees are more likely to care about each other—and the success of the business.
These are just a few team-building activities you can start doing to develop your company culture and create a positive work environment:
Check in with your employees and see how they're really doing
Give continuous feedback to help your employees improve
Provide opportunities for workers to learn new skills
Offer ways for employees to give back to the community
Listen to your team when they come to you with a problem
Think of problems as learning opportunities
Empower your employees to tackle challenges on their own
READ MORE: 35 Alex Rodriguez business quotes for an all-star career
Not sure what your culture is or what it should look like? Ask your team members how they want to feel at work, then plan the best way to create that feeling.
Even if your team wants to keep their heads down and hustle hard all day, that's still a culture. It's also one you should communicate to potential employees. That way you can attract workers who will be the right fit.
4. Marketing to employees in the same way as clients
When you're thinking about how to attract employees to work for you, think about how you attract clients.
You wouldn't advertise your professional services to potential clients with a quick Facebook post and call it a day. So it doesn't make sense to hire new employees that way, either.
Market to your employees the way you market to your customers. Add these tactics to your recruitment process—and don't be afraid to put a little budget behind your efforts!
Update your website. Show that your company takes hiring seriously by creating a careers page on your website. Talk about what makes your business a great place to work, include employee testimonials, add photos of workers on the job, and include a web form that makes it easy for job seekers to apply.
Write a job posting. "Now hiring house cleaner" doesn't offer much information about what the job is or what applicants can expect from it. Write a job posting that includes a company overview, a job description, role and responsibilities, physical requirements, and a description of the type of person who would best fit the job.
Share (intentionally) on social media. Don't just share a post saying "we're hiring" with a phone number or email address to contact. Instead, share the job posting, talk about the kind of person you're looking for and why they might find this job rewarding, and include a link to the careers page on your website so people can apply.
Ask for employee referrals. An employee referral program takes advantage of your biggest brand ambassadors: your team. If one of your employees recommends someone they know who could be a good fit, you can reward them when that lead turns into a new hire.
How to attract employees to your company with the right message
Creating the right recruitment message is all about positioning the job in the right way. Try using messages like these to showcase what makes this job special:
"Build a career." Show applicants that you have an opportunity for them to settle down and move along a defined career path with lots of growth potential.
"This job isn't easy." You need hard workers, not people who will be scared away by a little elbow grease. Speak to their work ethic and invite them to tackle their next challenge.
"Our work makes a difference." Some people want their work to matter, so explain the benefits of what you do and how your business helps people every day.
5. Training good employees to become great
Well-trained employees are more efficient and offer better service to your clients. They're also more loyal than employees who don't get much training—or any at all.
You can make sure all of your employees get the same level of training with your own custom-built training program.
Don't worry, setting up a training program isn't hard. You just need to identify what's important to your business and how to communicate that to your employees. Get started with these tips:
Train in pairs. When you're scheduling employees, pair a new hire with a more senior worker. Don't send the new hire to a job by themselves until you're confident they can represent your brand and maintain your company's good reputation on their own.
Grow people skills. When the new hire starts a job, introduce them to the client and encourage friendly and respectful behavior on the job. This helps your clients feel more confident in your employees, who in turn feel more like trusted professionals.
Create processes. Every task needs a standard operating procedure or a job checklist. This helps your employee learn how to consistently complete each task. Job forms are a great way to create custom to-do lists and site inspection forms for your team, making it easy to provide top-notch service every time.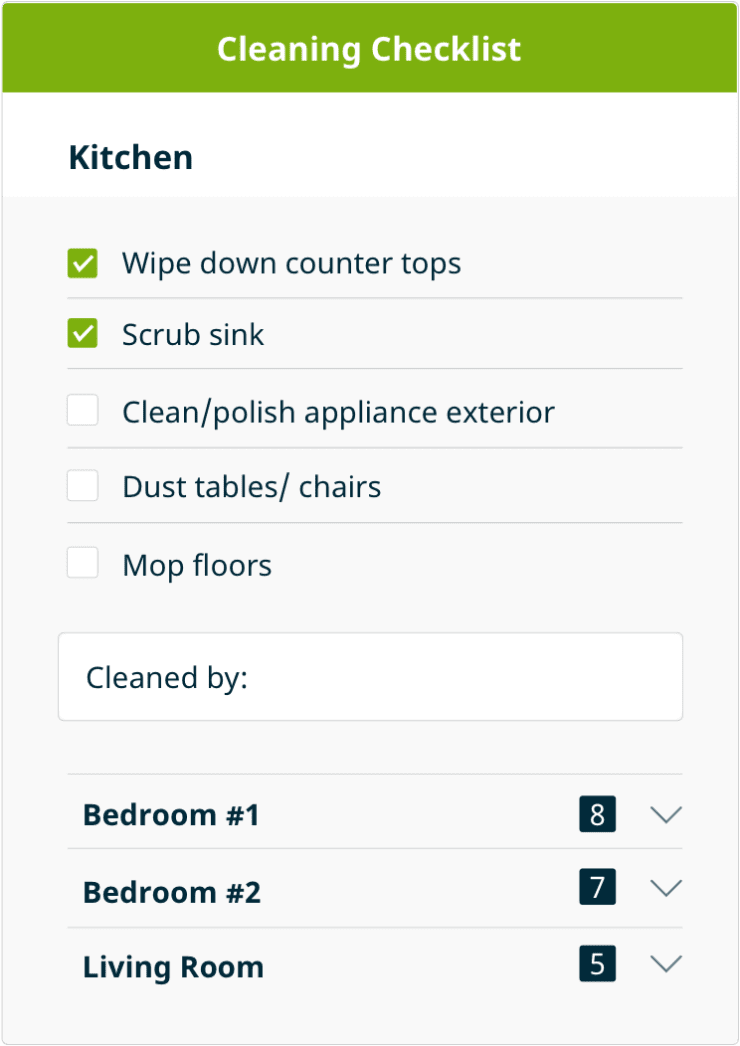 PRO TIP: Send customer feedback surveys after every job. This will show you what your team is doing well and where they need to improve. If the client is happy with the work, ask them to write a review!
Is your business a place where you'd want to work?
At the end of the day, attracting employees comes down to creating a great working experience and making sure the right people know about it.
Your pool of applicants will shrink and grow over time. But if your business is a place where people want to work, there's a better chance that one of those applicants is the right person for the job.