Quotes & Estimates
Turn service calls into service agreements
Show your clients that you're on the ball with "on my way" text messages, follow-ups, and reminders to rebook services. Keep your brand and company at the top of their mind—referrals to their friends and family will be a no-brainer.
Build quotes and estimates in the field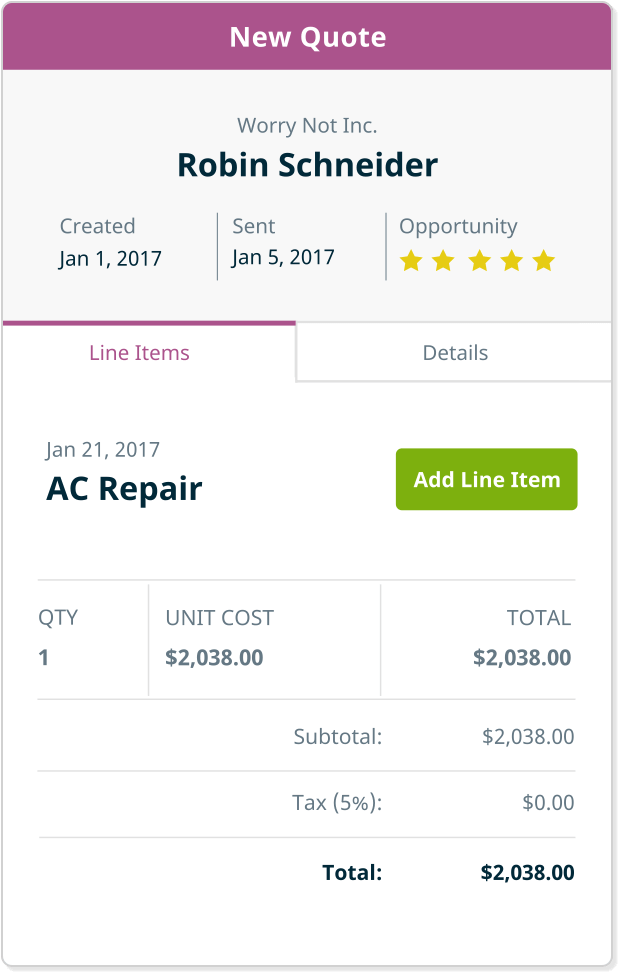 Keep track of your quote history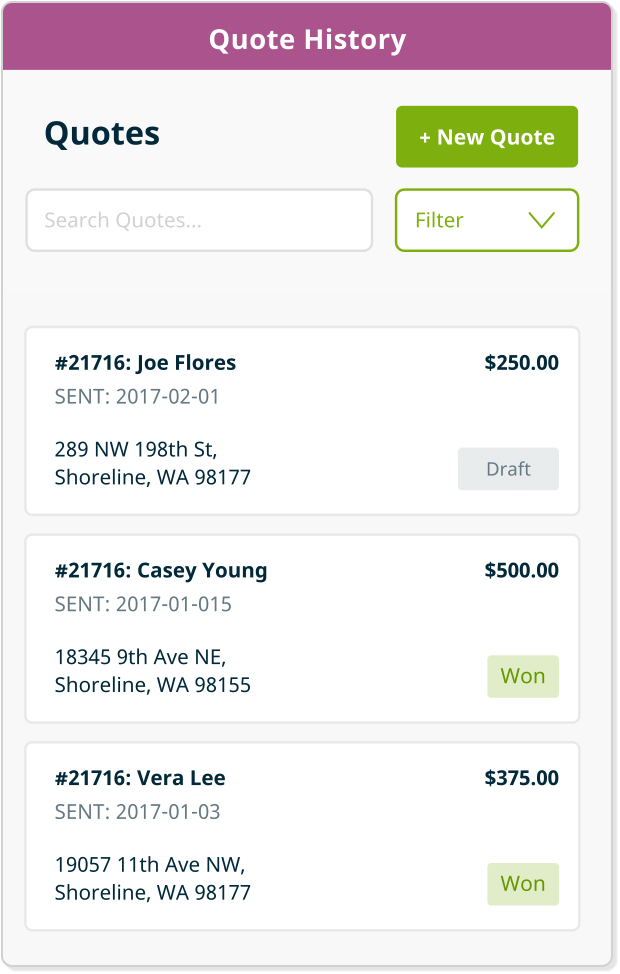 Try Jobber for Free
All the features, all the support, and
no credit card required.
HVAC Service Software FAQ
What is HVAC software?
HVAC software helps you organize, manage, and run your business in the office and in the field. Software, like Jobber, automates and streamlines quoting, invoicing, dispatching, and scheduling so you can improve customer service and grow.
Does Jobber offer an HVAC App?
Yes! Running an HVAC business means you're often working in the field and Jobber lets you manage your operations from anywhere. With the Jobber app you have the tools at your fingertips to organize your team, communicate with your customers, and grow your business.
How can Jobber handle deposits and payments?
Accept credit cards on the job-site, or through your client hub client portal using Jobber Payments, or other payment integrations. Securely vault your client's credit card information, so you can accept deposits, and instantly charge them when work is done.
Can I use Jobber for service calls and service agreements?
Absolutely. Jobber's scheduling workflows are perfect for one-off and recurring jobs. You can easily customize and change your recurring job schedule, and close jobs once complete. Schedule service agreement as recurring visits, and track client account status using Jobber's CRM. The best part: you can bill your clients after each visit when you securely vault their card with Jobber Payments.