Your HVAC Tool List: 64 of the Best HVAC Tools for Your Business
February 22, 2021
8 min. read
Having the right HVAC tools list can help you work faster, more safely, and provide higher quality service. But, how do you decide what tools to add to your toolkit?
After all, as an HVAC professional, you need some of the most diverse toolkits to handle daily jobs, installations, service calls, marketing, invoicing, and quoting.
Luckily, we've got you covered. After talking to HVAC business owners, we've identified the best HVAC tools to add to your tool bag.
Here are 64 must-have HVAC tools across four core areas:
Looking for a video rundown of the tools you need to run a successful HVAC company? Join Walter Washington of Washington A/C & Heating for a tour of his HVAC van setup.
It's fully stocked with $10,000–15,000 worth of the professional tools and equipment you'll need for quick fixes or major HVAC repairs. You'll learn his must-have pro tools to keep you safe, save you time, and help you get the job done right—whether you're running a solo operation or working with a crew:
Your HVAC Tools List
Your HVAC tool list won't necessarily be the same as the list below — your business is unique but do use this list as a starting point. Your HVAC tools list will inevitably grow as your business grows and as you decide to offer more services.
Keep reading to get a complete list of basic, advanced, business, and HVAC tech tools.
Basic HVAC Tools
Your basic HVAC tools list includes your hand and safety tools, and basic utilities.
HVAC Hand Tools
1. Screwdrivers. Consider investing in a multi-purpose screwdriver for the many screw sizes and using one with a Phillips head bit and a flathead bit.
2. Assorted pliers such as insulated wire stripping, needle nose, open-face, linesman, and channel-lock pliers. An insulated pair is best.
3. Wrenches including pipe, crescent, fixed and adjusted.
4. Metal and tubing cutters. Start with a smaller set (e.g., half-inch cutters) and upgrade to a wider one as you tackle more diverse projects.
5. Impact and/or driver electric drill (18 volts is best) with spare batteries and various drill bits.
6. Lightweight hammer with a comfortable grip (straighter claw is helpful).
7. Gauges are a must-have HVAC tool if you service air conditioners.
8. Staple gun to secure joists and foil lines.
9. Assorted nut drivers for tightening nuts and bolts.
10. Manual hand saw or a Sawzall to cut through wood, PVC, metal, and nails.
11. Pry bar to help you pull objects apart.
12. Hang tongs to grip and lift objects.
13. Crimpers to wrinkle certain types of metal.
14. Panduit gun for adjusting and cutting zip ties.
15. Duct knife for cutting insulation and duct.
16. Hand seamers to help you bend or flatten sheet metal.
17. Awl to score sheet metal.
18. Deburring tool.
HVAC Safety Tools
Here are tools to protect your, your employee, and your customers' safety:
19. Comfortable and protective overalls. Consider investing in branded ones because it makes you look more professional.
20. Durable and flexible gloves.
21. Masks are essential PPE during the current climate.
22. Goggles to protect your eyes against small particles and dust.
23. Earplugs or muffs to shield your ears from the loud noises of the power tools.
24. Durable footwear with proper grip. Look for heavy-steel toe work boots.
25. Multimeter to test voltage and the presence of electric currents.
HVAC Basic Utilities
Here is a list of essential utilities:
26. 25-foot tape measure
27. 4″ step ladder (or higher)
28. Extension cord
29. Headlamp in areas of low visibility and to free up your hands
30. Caulking and dripless caulking gun to seal air ducts and fill holes
31. Magnetic bubble level
32. Duct tape
33. Tin snips or aviators: left, right, and straight
34. Rope
35. Magnet tray
36. Half inch zips
37. Screw case
38. Screws
39. Service wrench and key
40. Wire nuts and fuses
41. Magnet
READ MORE: What do top HVAC businesses pay to hire and retain a great team? Get the latest data in our HVAC Salary Guide.
Advanced HVAC Tools
Here is a full list of more advanced, technical HVAC tools:
42. Recovery unit to recover or remove refrigerants from cooling equipment and air conditioning systems to ensure it doesn't leak into the environment.
43. Core removal tool to help you remove and replace broken cores.
44. Carbon monoxide detector, which is worn to help detect dangerous carbon monoxide levels on the premises during an installation or service call.
45. Coil fin straightener to straighten and clean (dirty) coils of an air conditioner to improve airflow and ensure the conditioner works properly.
46. Thermal image cameras are heat-sensitive cameras that help you find problem areas in a system.
47. Nitrogen regulator that controls the amount of pressure released at once.
48. Leak detector identifies areas of moisture to help pinpoint the source of leaks.
49. Megohmmeter lets you know if the compressor in your client's air conditioner is working efficiently and correctly.
50. Phase tester to test and identify the phase or current in a unit during an electrical installation.
51. Psychrometer to measure the airflow and relative humidity.
52. Refrigeration gauge to read the pressure of liquids and gasses inside an HVAC system. Quick-release fittings help ensure that you reduce little to no amounts of refrigerants into the environment. We recommend 60″ hoses with a quick-release De minimis fitting.
53. Temperature gauge/sensor to read the temperature of the HVAC unit you're working on.
54. Flushing solvent to clear contaminants from the refrigeration line.
55. Vacuum/reclaimer pump, which helps the technician remove vapor from the unit before servicing it. Use it to recover refrigerant liquid, which can be repurposed after servicing.
56. Various refrigerant storage tanks to store recovered refrigerant from cooling systems.
57. Refrigerant scale to measure how much refrigerant you're putting into the unit.
READ MORE: Use our free HVAC installation checklist
HVAC business tools for running an HVAC business
Business gets busy. You've got to manage and organize one-off service calls, all while tracking service agreements, keeping customers happy, getting more HVAC leads, balancing the books, and managing finances— that's only the half of it!
The more efficient you are, the easier it'll be to run your business. Here's a list of must-have HVAC tech tools to help you run an efficient business:
58. HVAC Field service management software, which gives you the features you need to run a successful HVAC business, such as quoting, invoicing, proper scheduling to avoid double booking, time tracking, managing repairs and installs, and tracking important client information through a CRM.
A good example is Jobber. We may be biased but we've been voted #1 most popular and affordable field service software! Jobber's job tracking software helps you estimate, schedule, dispatch, and track HVAC installs and repairs — all in one place.
Jobber makes scheduling installs and repairs this easy:
Get your estimators on the ground doing what they do best: closing.
Dispatch your techs to the right place with crystal clear work orders.
Track every job, every step of the way—warranties and all—in Jobber.
Create long term customers by leveling up your customer service.
READ MORE: How better scheduling led to this HVAC business' highest sales year on record
59. Online payments to collect money quickly on and off the job site. A sound system is flexible, fast, and will allow you to save your client's credit card and easily charge them again down the line with their approval. It should also integrate with your field service management software to improve efficiency. Jobber's contactless payments is another perfect example.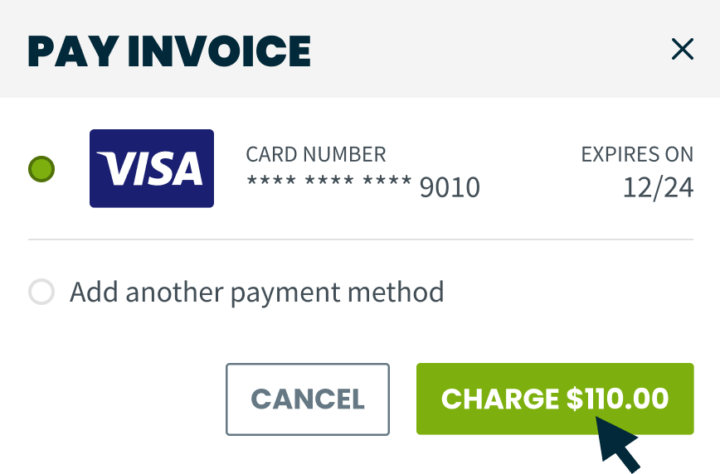 Jobber's credit card processing software offers fast, simple, convenient payments with no hidden fees. Use it to:
Easily take card payments in-person, online, or automatically.
Get automated deposits directly to your bank account.
Get paid on average 10x faster than check.
Offer consumer financing so you can win more jobs, close bigger deals, and make it easier to upsell.
60. Accounting software to help you balance the books, manage your finances, understand how your HVAC business is doing, and prepare you for tax season. QuickBooks Online lets you manage your income, expenses, payroll, invoices, and financial reports from your desktop and mobile. It seamlessly integrates with top field service management software like Jobber for less flipping between apps and improved workflow.
READ MORE: 30 small business tax deductions to save money when filing
HVAC tech tools for marketing an HVAC business
Marketing is a must for any business owner wanting to get more clients and grow their business. While we explore some of the top marketing methods in a little more detail in our HVAC marketing guide, there are plenty of tools to help you get the job done.
These include tools to help you build a great HVAC website, understand your website traffic, schedule and post social media content, design marketing materials, and even share marketing emails with your clients regularly.
The top HVAC tech tools for marketing your business include:
61. Convert, GoDaddy, and Squarespace for creating a professional-looking HVAC website design that helps you get more business.
62. Canva for DIY graphic design for your social media graphics.
63. Mailchimp for email marketing to stay top-of-mind with your customers and sell more services.
64. NiceJob and Broadly for collecting and managing reviews. Online reviews are one of the most important ways to grow your HVAC business.
READ MORE: The 16 best HVAC apps to boost productivity
Start using the right HVAC tools today
HVAC tools may help you work safely, more efficiently, and deliver better customer service. But it's not about using all of them at once. You should still select the right tools that make the most sense for your business.
These include the basics (e.g., screwdriver, hammer, and drills), technical tools for specific jobs, and business tools for running your operations and marketing.
Although your exact HVAC tools list will differ from this one based on your needs and services, know that you can always reference this complete list that covers all the essentials you'll ever need.