Managing Your Business
6 Things to Know About Jobber's Award-Winning Customer Service
March 2, 2020
5 min. read
Helping small businesses succeed has always been our obsession.
At the core of that obsession is a promise to provide the best customer service to you, so you can provide better service to your clients and set your business apart.
That's why we're excited to announce that Jobber has won a Stevie Award for Customer Service Department of the year.
The Stevie Awards are recognized worldwide, and past winners include Apple, Ford, and Procter & Gamble. Winning this award validates our passion for customer service, and reaffirms our commitment to our customers.
But what does award-winning customer service mean for you?
Here are six ways Jobber's customer success team does things differently to help our customers succeed.
1. Your satisfaction is our top priority
Jobber's award-winning customer service has one purpose: to help you succeed as you use Jobber to organize and grow your business.
We don't take this responsibility lightly. Of the 2,300 support tickets the success team receives each week, 97 percent are resolved positively, with no further action required.
"If you're not a tech whiz, don't worry, Jobber will walk you through everything making it a seamless process. I cannot name one other company with the same level of customer service that Jobber has. You may find that hard to believe, but wait until you experience it before thinking I've lost my mind. They truly care about their customers and will spend as much time with you as you need." — Brian Boase, Owner of MIL-SPEC Landscaping
2. You'll always talk to a real person
All Jobber users on every plan get free phone, chat, and email support from 8 am – 7 pm EST, Monday to Friday. You won't have to wait long, either: the average wait time to speak with a customer success rep is under one minute!
And when you call or chat with Jobber's customer success team, you'll be speaking with a real person with a real dedication to helping you, no matter what your reason for calling.
"Not only is the software amazing, so is Jobber's support team. What's better than being able to call and speak directly to someone that will help you navigate any issues, questions, or concerns? Our entire team uses this software for every facet of the business." — Ryaan Tuttle, owner of Best Handyman Boston
"The best thing is that you can ask a question right in the chat. You don't have to deal with finding contact info and then calling or emailing. If you have an issue, it's right there. It's why I chose Jobber." — Luisa Vesga, Co-Owner of VMech Mechanical Contractors
3. One-on-one training and demos, anytime you need it
At Jobber, customer success isn't just for when you have an issue. We're about elevating the relationship and helping you learn new things at every level.
Whether you have a quick question or want to spend 30 minutes seeing how your workflow could translate to Jobber, that's what we're here for.
In addition to troubleshooting, Jobber's customer success team can help you:
• Build existing workflows into Jobber or create new ones
• Import customers, products, and services
• Learn about new features and integrations
• Get a full product demo and personalized training
• Make sure you're taking full advantage of every feature on your plan
All this is available whether you've just signed up or have been using Jobber for years.
4. You won't be shuffled between departments
Have you ever waited through an endless customer service menu (press 1 for English, press 4 for help, press 16 to remember why you called in the first place…) only to finally be told you're in the wrong queue and need to be transferred to another representative?
That won't happen at Jobber.
Every member of our 100% in-house customer success team is trained to handle any request. This means you can count on the team to walk you through any question—from payment, to scheduling, to integrations—without transferring you to another department.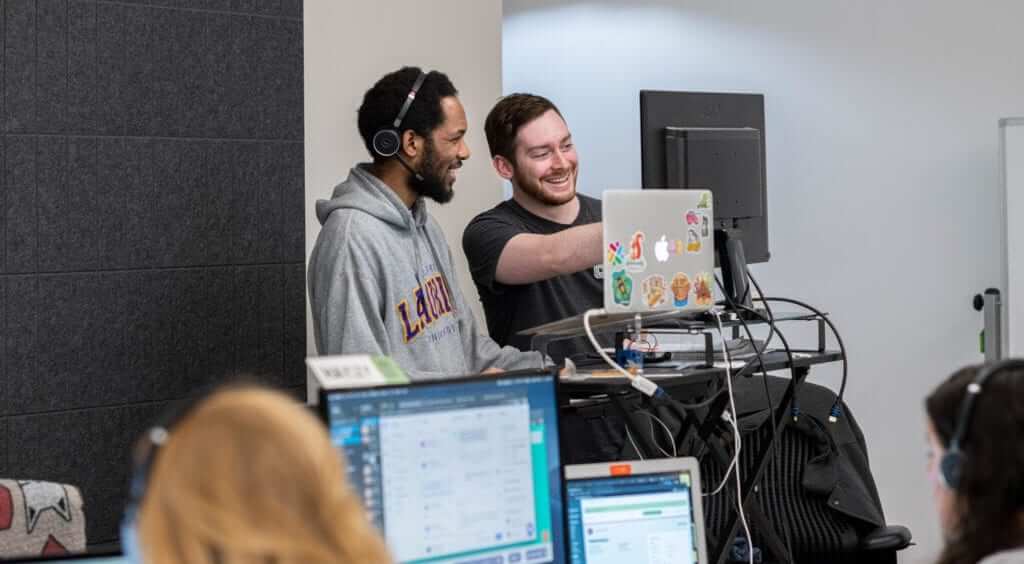 5. We might get to know your pet's name
Problem-solving is one aspect of the job. But we actually want our customers to call us again and again, not because they have issues but because they know they can learn from us and get more from the product.
We know the names of some of our customer's kids, even their pets. We think of our customers as regulars at a restaurant. They come in and build genuine connections with our team. By finding out who you are, how you run your business, and what your long-term goals are, we can think outside of the box and offer solutions you won't find in a help doc.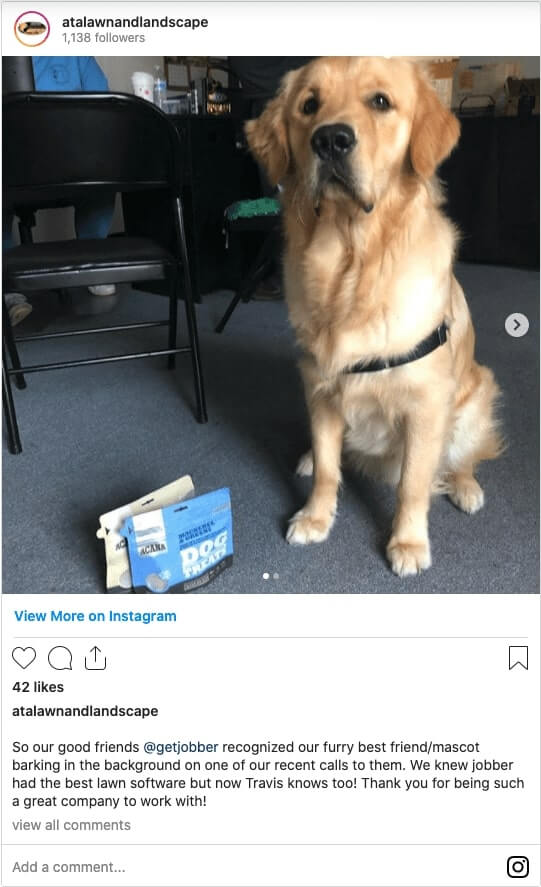 6. You can learn on your own time
With an ever-growing help center of over 225 articles and 95 on-demand videos, you can read and binge-watch videos in your own time, on any device.
Okay, so it won't be as fun as watching your favorite show on Netflix, but at least you'll always have access to content—even when on the go.
All our content is mobile-optimized, so you can access it when you're out of the office. You can even print articles to read later or take them to job sites, if you prefer.
So, what does award-winning customer service mean for you?
Award-winning customer service means you'll always get dedicated service from a real person who cares about your success.
It means that we're here for you every step of the way.
Besides connecting with our team on the phone, email, and live chat, you can also find us at trade shows, meetups, and in the Jobber Entrepreneurship Group, where you can get extra support from likeminded business owners who get what you're building.