Entrepreneur Inspiration
How This Pool Service Business Grew 9x in Under 5 Years
July 15, 2021
3 min. read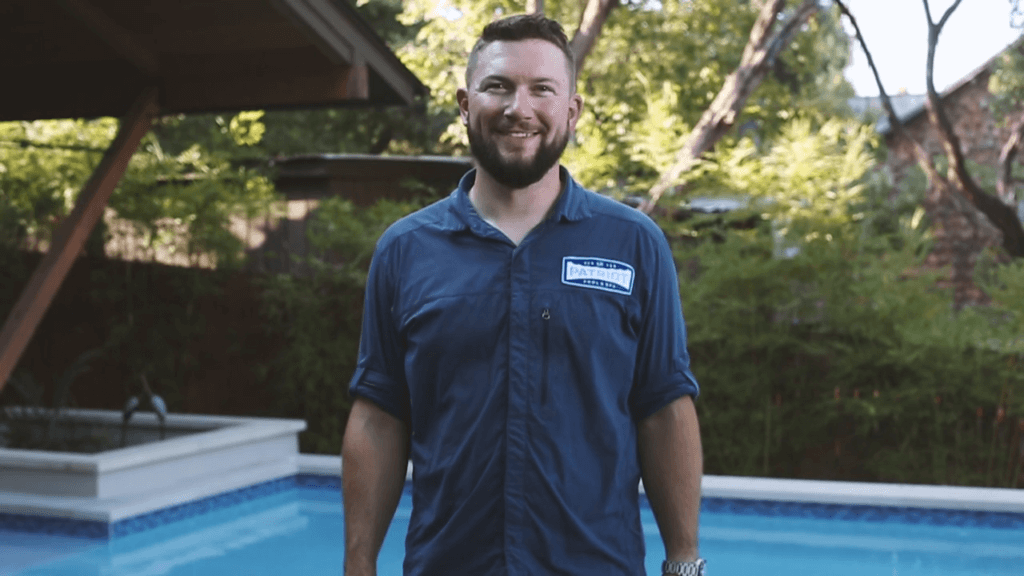 Patriot Pool and Spa
How did this ambitious entrepreneur create the fastest-growing pool company in the United States? Discover the change that made all the difference.
Back in 2013, Hal Denbar had big dreams for his pool service business. By bringing on more employees, he could step back from field work and focus on growing the business.
But Hal was managing day-to-day work with pen and paper. He knew this method wouldn't work with more employees communicating important details about more jobs.
After doing his research, Hal found the answer to successfully scaling his business—and he's sharing his experience to help your business do the same. Here's how he did it.
After adding Jobber to the business in 2014, Patriot Pool and Spa:
Grew from 4 people to 35 in less than 5 years
Improved customer service by reducing 10 points of contact down to one
Saved an entire day's worth of admin time every week
Made the Inc. 5000 list for fastest-growing companies in the U.S.
Preparing for growth
After finishing university, Hal Denbar opened Patriot Pool and Spa in 2006, running it on pen and paper until 2013.
Hal knew Patriot Pool was ready to expand into swimming pool repairs, reach new clients, and bring on more workers to handle the larger workload. But first, he had to prepare for growth.
In 2014, he made three big decisions that transformed his business forever:
Hiring experienced pool service technicians
Starting to remove himself from the field
Finding pool service software to manage client records and his growing team
Managing clients
If you ask Hal, Patriot Pool is a customer service company that happens to clean pools. That's why he was determined to find a pool service CRM that would help him provide great service at a larger scale.
When Hal started using Jobber, he saw where the business could have gone off track.
The team could have forgotten details like locking the gate, minding the dog, moving the lawn furniture, or recording repair parts for specific client properties.
These are details that matter to the client and affect the quality of the job. And for a pool service company that prides itself on customer service, they're critical details for everyone to know.
Running the day-to-day
One of Hal's new hires was Nathan White, Patriot Pool's repair manager. Nathan runs the day-to-day for the pool repair side of the business—and he runs that with Jobber, too.
Having pool repair software makes it easy for Nathan to schedule and dispatch his technicians, send quotes and invoices out in the field, and use photos to help clients troubleshoot problems.
Growing by leaps and bounds
Today, Patriot Pool has more than 35 employees. Half the business is now dedicated to pool service and maintenance, while the other half provides swimming pool repair.
Patriot Pool made the Inc. 5000 list multiple times and was named the fastest-growing pool company in the U.S. Hal was also named one of PoolPro's 30 Under 40.
These days, it's hard for Hal to imagine the business without Jobber. In fact, when he found old paper invoices during spring cleaning, he couldn't believe how far the business had come.