Entrepreneur Inspiration
"I Almost Lost a $2,000 Invoice": How this Arborist Got Organized Once and For All
April 27, 2020
3 min. read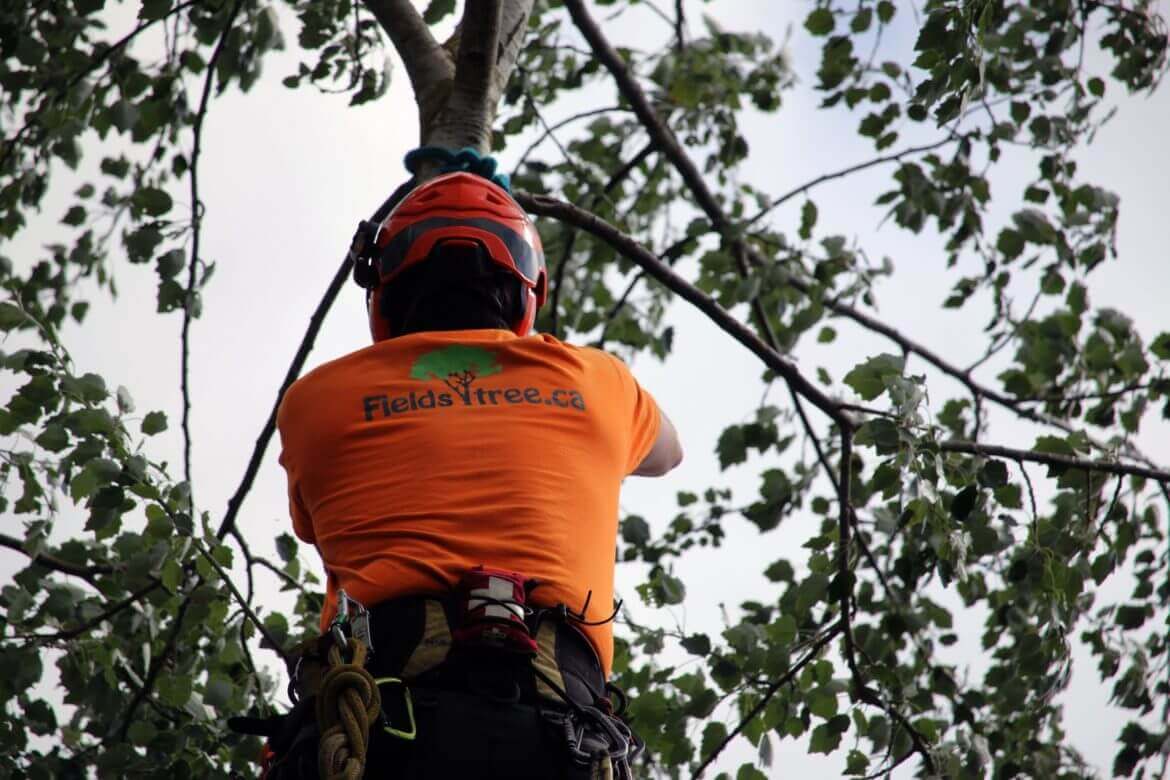 Field's Tree Service
Arborist Gordon Field was spread too thin, letting invoices and contracts slip through the cracks. Here's how he used Jobber to get organized, get paid, and get peace of mind.
Gordon Field has been an arborist his entire life, working with his father before establishing his own business, Field's Tree Service, in 2013.
"Entrepreneurship has always been natural to me. It's who I am," he says. "But I've still had lessons to learn along the way."
In 2017, Gordon was spread thin: scheduling, estimating, and answering the phones was taking a toll, and unpaid invoices were falling through the cracks.
He turned to tree business management software to get things under control. "Jobber allows me to keep up. It's affected my business extremely positively."
Since adding Jobber to their toolkit, Field's Tree Service has been able to:
Track unpaid invoices and send automatic client reminders
Create digital contracts and get signatures online
Send crews detailed job information so they always arrive prepared
Recoup hundreds of hours of admin work
Refer four local tree services to improve their operations with Jobber
"I get a signed contract with every customer"
Signed contracts protect tree care businesses and their employees from liability. But Gordon wasn't comfortable standing over his clients' shoulders while they read the terms, or driving back and forth to collect papers.
Using Jobber, he can digitally send service contracts and invite his clients to sign them online, anytime.
"I get a signed contract with every customer now, and it's not done in an offensive way. They don't feel put off by it," says Gordon. "It's important to me that we're fully covered. It helps me sleep at night."
Clients can also take advantage of their client hub to book new work or pay invoices 24/7, from any device.
"My clients love it. They have access to all of their information all of the time, and can do things on their own schedule. If they're busy, they can shoot me a work request in the middle of the night."
"I don't ever leave money on the table"
Another thing keeping Gordon up at night? Unpaid invoices.
"I've left a lot of money on the table by forgetting to invoice jobs. I'd forget because I had so much to do—scheduling, estimating, equipment maintenance, answering the phones—I was spread too thin."
Using Jobber, Gordon can automate key tasks, including automatic invoicing and overdue invoice reminders.
"I don't ever leave money on the table anymore. Jobber has paid for itself over and over again just in that regard."
"We're much more efficient and easy to deal with"
Team communication is a cinch with Jobber's mobile app.
"When I go to quote a job, I'm taking notes and making a checklist of equipment to bring. That's important to us because our trucks can't fit every single tool we might possibly need," says Gordon.
"Having that information ahead of time reduces my team's frustration. They aren't having a good day if they show up to a jobsite without the right tools."
Gordon's crews also use the Jobber's app to track their time and add photos or notes directly to jobs. Instead of calling his team after hours for billing information, Gordon can find everything he needs in the app.
"It's hard not to share it because I love it so much"
Since implementing Jobber, Gordon has recouped hundreds of hours he would have spent on administrative work.
"Rather than scanning paper things, emailing them, phoning people, leaving messages, waiting for them to call back, I've spent that time developing my website and developing my safety program," he says.
"I've been able to put my time into improving my industry instead of just barely trying to keep up."
That's also meant telling other local tree services—even ones he considers competitors—about the benefits of Jobber.
"I really view Jobber as an advantage for my business," says Gordon. "Four of my direct competitors, who are also friends, now use Jobber because I couldn't keep my mouth shut…It's hard not to share because I love it so much."
Luckily for Gordon, he's not too worried about the competition. "There's lots of work. Just do well at what you do, and you'll be busy."