Top-rated home service companies run on Jobber.
Jobber is your business's command center. Our easy-to-use software powers your sales, operations, and customer service—all in one place.
Jobber Vs Housecall Pro
Market your business like a pro
Follow-up with clients via text at every stage of the relationship
Unlimited customer success and technical support on every tier
Offer your customers 24/7 customer support with client hub
Jobber was part of the reason why we were able to grow from three to 35 in less than five years.
"Without it, our growth wouldn't have been entirely possible, or as easy as it has been. It's been a missing puzzle piece that allowed our growth to happen."
---
QUOTING & INVOICING
Customize Jobber quotes and invoices. Include your branding, discounts, required deposits, and contract terms, and collect all payments through Jobber.
The quoting process automatically begins once you schedule on-site assessments. Your clients can sign and approve quotes, or request changes right in client hub. Finish up with a deposit collection after a quote is approved.
Jobber will remind you to create and send invoices and track payment progress along the way.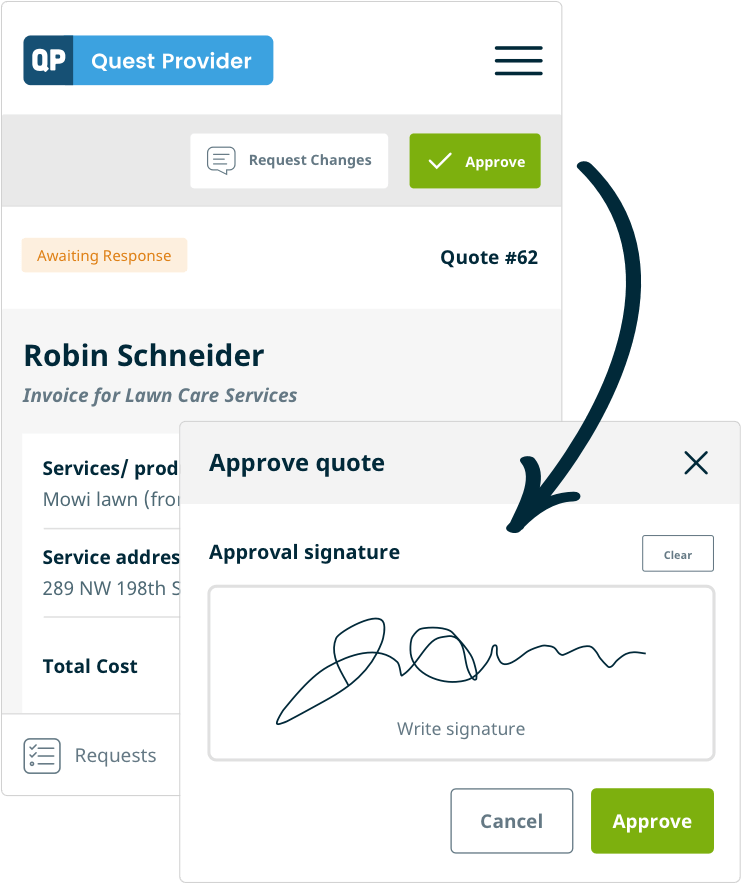 Jobber Payments
Accept credit cards right on the job-site, or give your clients the opportunity to pay online through your client hub when you send them an invoice.
You can securely vault your client's credit card information with Jobber Payments and instantly charge them when work is done.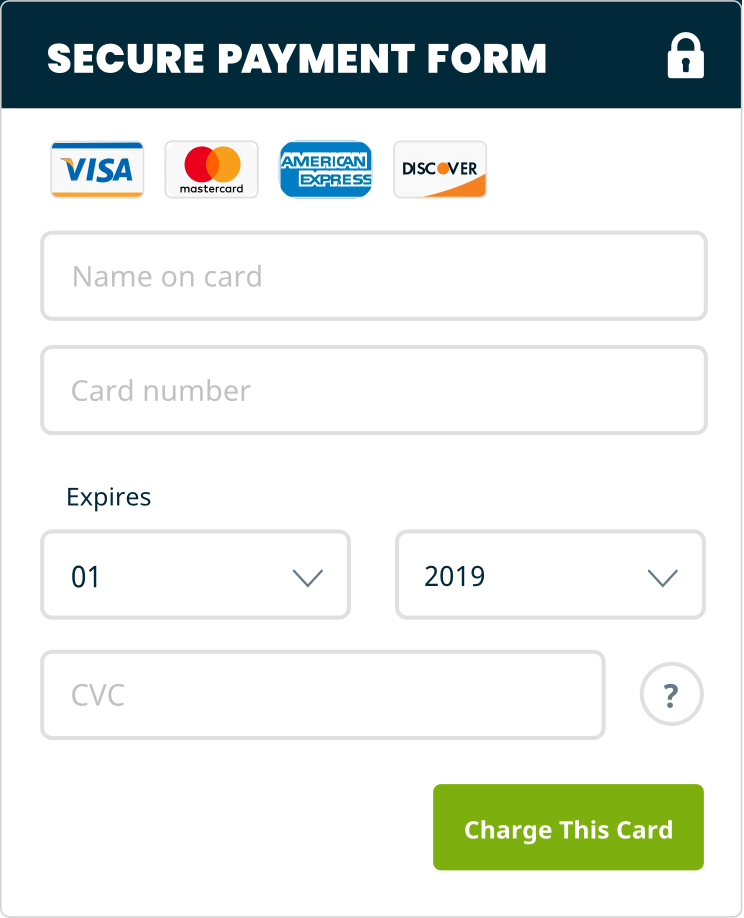 Client Hub
Client hub is a self-serve online experience that allows your clients to view their records, pay outstanding invoices, and request new work—all in one place.
They don't need to download an app to use it. They just have to click a link that you can send them.
Your clients get access to your client hub through a secure personalized link included with each of your emailed quotes and invoices. They don't have to deal with pesky passwords.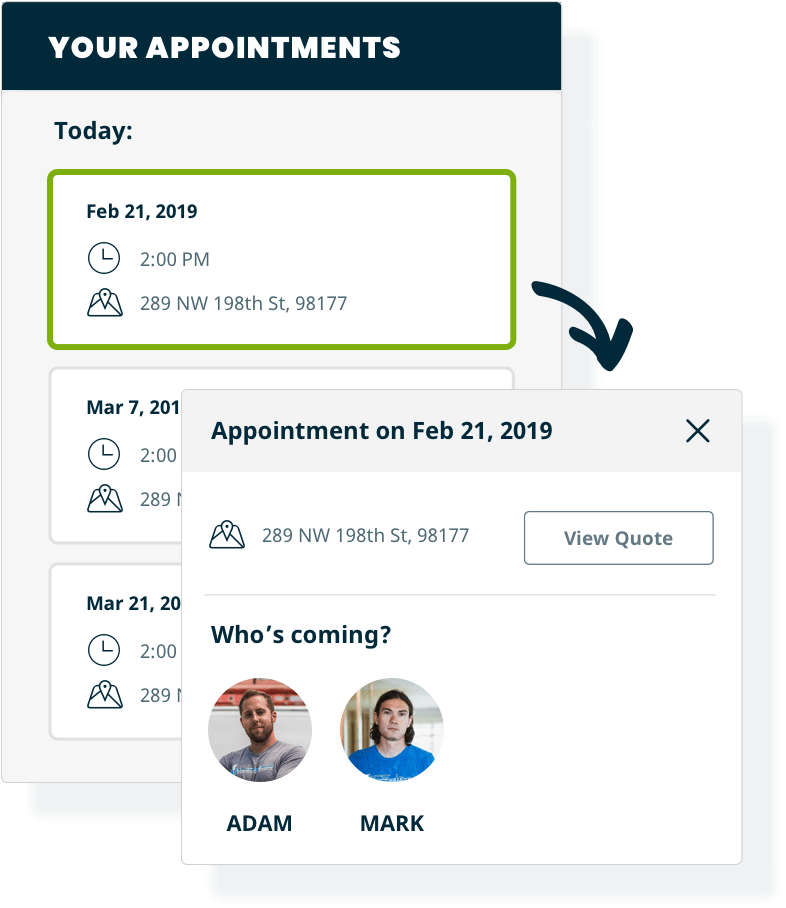 Scheduling & Dispatching
Schedule faster: create a job, choose a client, and assign it to your team based on their daily progress meters. Easily make adjustments on the fly.
Sort your calendar items and tasks by status (such as unscheduled, overdue, upcoming, or completed) and get a clear visual of multiple team members' availability. You'll never overbook, underbook, or doublebook again.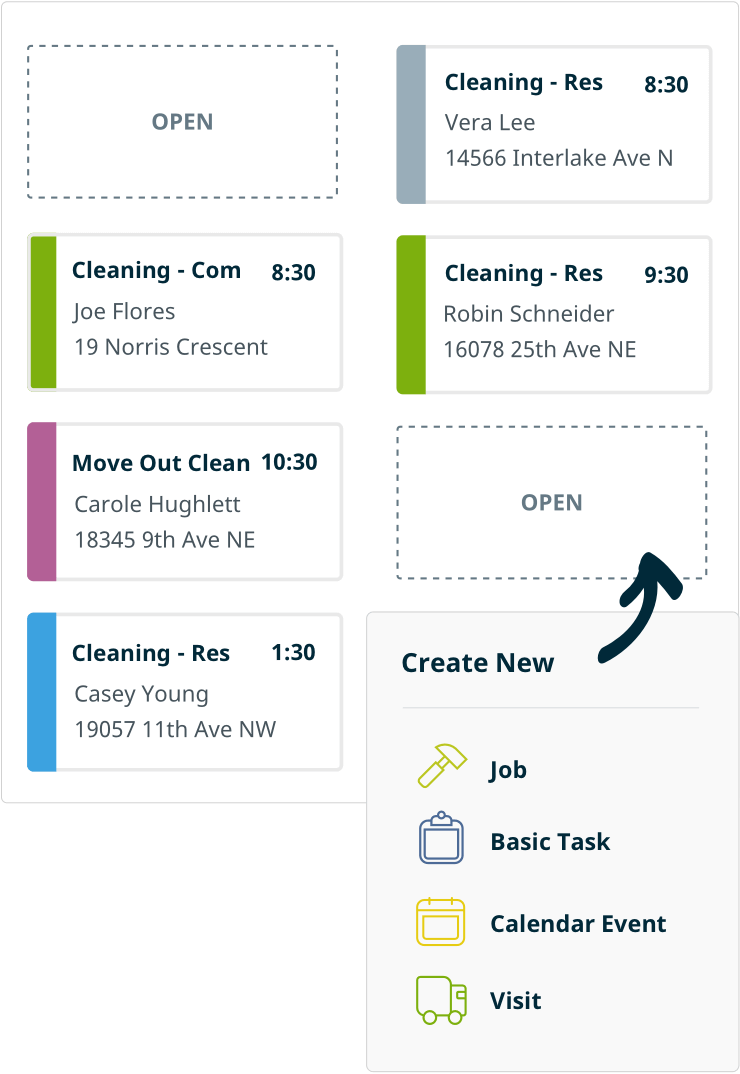 Powerful CRM
Keep track of important client details whether you're at the office or out in the field. Your team will never drop the ball again, and everyone will always be on the same page.
See full client billing and invoice history, search for client information, and attach PDFs and photos to accounts.
Jobber's CRM is fully customizable. It works for your business, and makes you look bigger and more professional to your clients.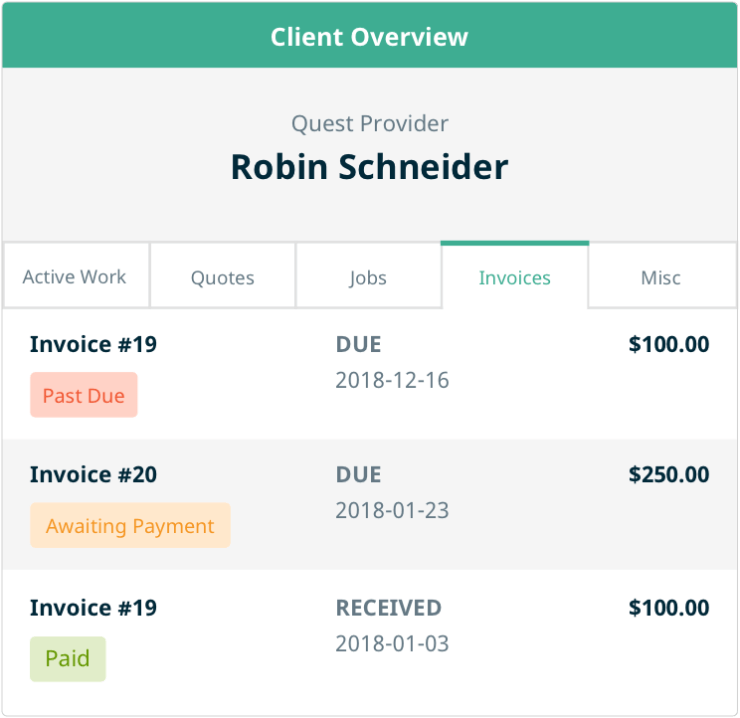 Reporting
Jobber offers 20 built-in, customizable reports. You'll always know exactly how your business is doing.
Get reports on finances, service, work, and clients so you can make smart business decisions that impact your bottom line and customer satisfaction.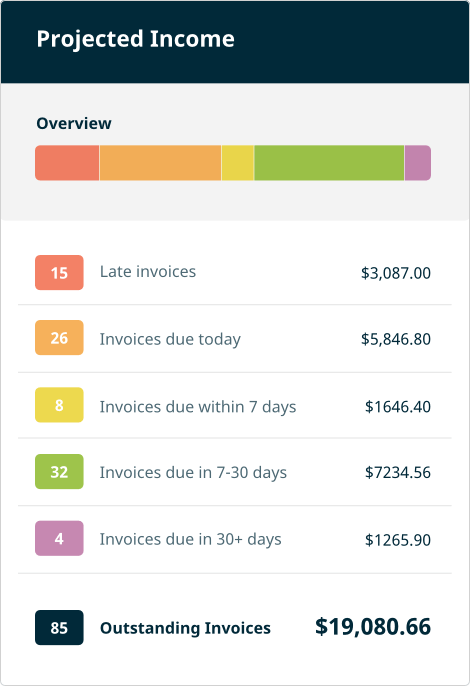 INTEGRATIONS BUILT FOR YOUR WORKFLOW
Jobber seamlessly integrates with your favorite apps and software so you can focus on what you do best—running your business.
How can I get in touch with Jobber's support team?
Easy! You can start a live chat with our Success Team by clicking the speech bubble icons in the top right of your Jobber account screen. Otherwise, give us a call at 1-888-721-1115, ext. 2. We are available from Monday to Friday from 6:15 am MST- 5:00 pm MST.
How can I connect with my clients using Jobber?
Easily connect with your clients using Client Hub. No need to ask them to download an app to view invoices and ask for service requests. All you have to do is share your client hub link.
What pricing options are available?
We offer various pricing plans to suit your business and team's needs and goals. Get more information about Jobber's pricing plans and our premium feature tiers here.
Does Jobber offer multi-user capability (e.g. teams)?
14-days free. No credit card required.
Try Jobber for free
Jobber is a leading Housecall Pro alternative with all the features you need, plus incredible customer service to back them up that can't be beat. You should consider switching.