38 Must-Have Appliance Repair Tools to Add to Your Tool Bag
September 7, 2021
5 min. read
The right appliance repair tools help you work faster, work more safely, and provide a higher quality of service.
But how do you know which tools to add to your appliance repair toolkit?
We've got you covered. Here are 38 must-have appliance repair tools for every appliance repair and installation professional.
38 must-have appliance repair tools
Your appliance repair tool bag probably won't be the same as the list below because your business is unique. But use this list as a starting point.
The tools you need for appliance repair jobs will naturally grow as you scale up and choose to provide more services.
Here's a list of basic, advanced, business, and marketing appliance technician tools.
Basic appliance repair tools
Your basic appliance repair tools include hand and safety tools, plus basic supplies.
Safety Tools
1. Work goggles to protect your eyes from harmful debris and chemicals.
2. Branded protective overalls that make you look professional and that you can put over your uniform to keep it clean and protect you from chemicals.
3. Work gloves for protection. Invest in two pairs: leather to protect you from harmful materials and rubber to protect you from chemicals.
4. Durable boots that offer proper grip and protect your feet.
5. Shoe covers to put over your boots to avoid making a mess on a customer's property.
6. Masks that are crucial PPE during the current climate.
Hand Tools
7. Assorted pliers like a needle-nose to grip small appliances, a standard plier to release hose clamps, and a channel lock plier to loosen water hose fittings.
8. Cordless electric drill with spare batteries and drill bits to help you work more efficiently.
9. Screwdrivers like a flathead, Phillips, and Torx screwdriver.
10. Putty knife for spreading putty, scraping, and prying.
11. Wrench set that includes a socket wrench and adjustable open-end wrench.
12. Nut drivers to tighten nuts and bolts. Invest in both imperial and metric sizes as appliances require both.
13. Diagonal and wire cutters to use for different projects.
READ MORE: Phone or tablet? Choosing the right device for your service business
Basic appliance repair supplies
Here is a list of basic appliance repair utilities:
14. Step ladder
15. Rope
16. Magnetic bubble level
17. Notepad and pens
18. Duct tape
19. Extension cord
20. An assortment of screws
21. Wire nuts
22. Hammer
23. Wire
24. Collapsible bucket for easy storage and traveling between jobs.
25. Flashlight
26. Small vacuum to clean up any mess you leave on jobs.
Advanced appliance repair tools
These are your technical or special tools needed for certain types of appliance repair jobs.
27. Multimeter to test for an electrical current and voltage. You will be using these a lot so invest in a decent one, preferably a digital unit from top brands like Fieldpiece, Fluke, and Klein.
28. Washing machine repair tool like a bearing tool to remove and set bearings on top load washers.
29. Steamer for cleaning and defrosting refrigerators.
30. Appliance moving tools like a mat or glide to protect customer floors and make it easier to move items.
Business tools for running an appliance repair business
As an appliance repair business owner, you have to organize service calls, track service agreements, keep customers happy, get more appliance repair leads, manage your finances—and much, much more.
To help run a more efficient business, here's a list of must-have appliance repair apps and business tools.
31. Appliance repair software to help you manage job and customer information without messy, unprofessional paperwork. For example, Jobber's appliance repair software helps you estimate jobs, schedule work, manage customer information and get paid – all in one place.
READ MORE: How this appliance repair business saved hours in office work with Jobber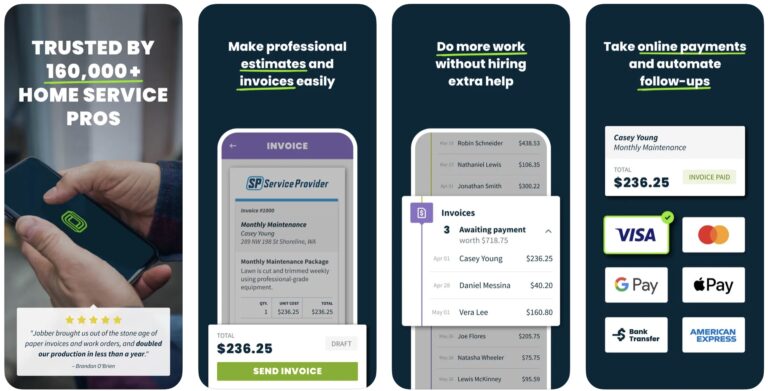 32. Jobber's free appliance repair toolkit to create and send professional appliance repair estimates and invoices, organize client information, impress clients with a self-service portal, and get paid. It's handy for appliance repair businesses that are just getting started and want to grow.
33. Online payments to easily get paid on and off the job site. A payment system should be fast and flexible, let you save your clients' card details, charge them later with their approval, and integrate with your appliance repair software.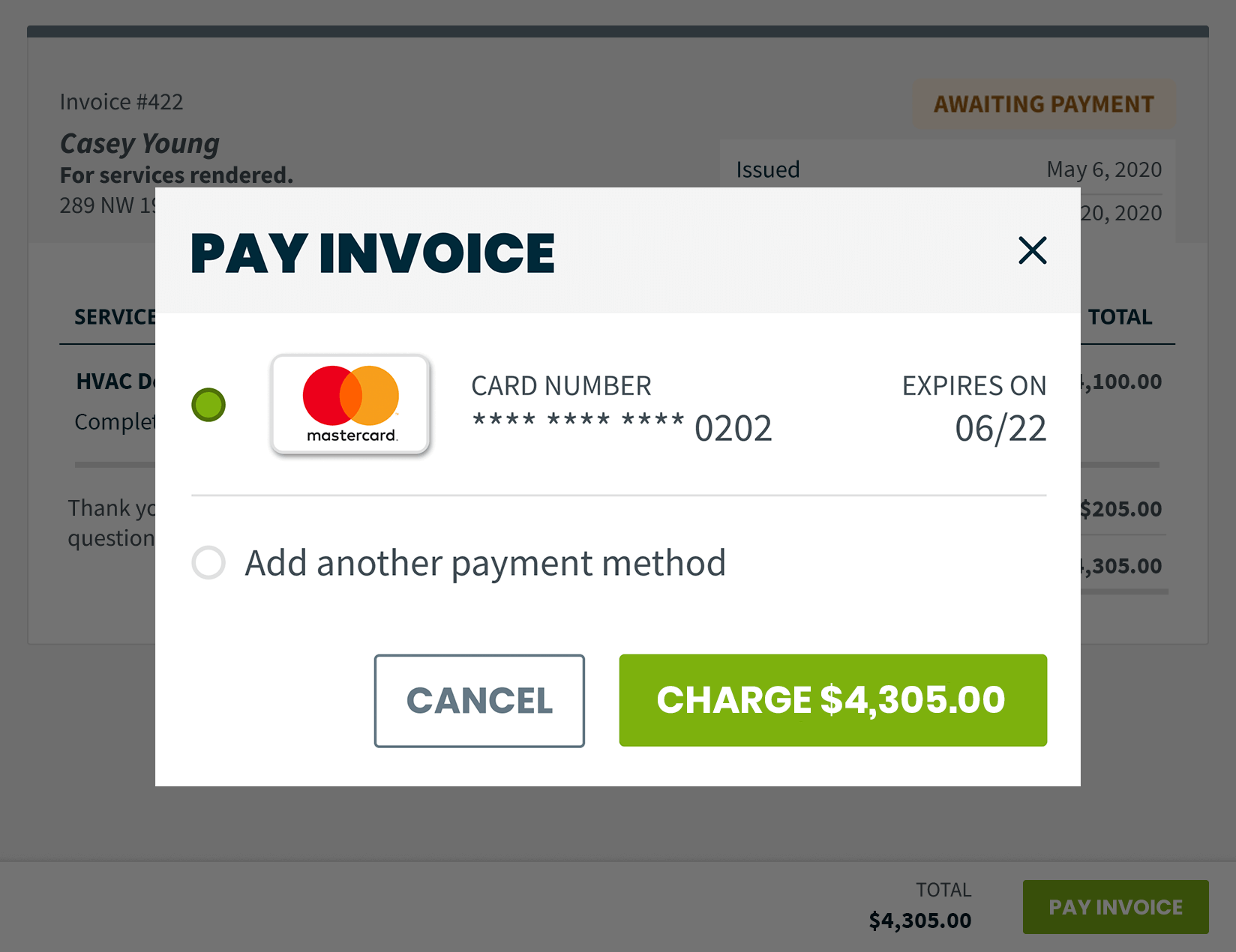 An example is Jobber's credit card processing software.Jobber offers fast, simple, convenient payments with no hidden fees. Appliance repair businesses use Jobber to:
Easily take card payments in-person, online, or automatically.
Get automated deposits directly to your bank account.
Get paid on average 10x faster than check.
Offer consumer financing so you can win more jobs, close bigger jobs, and make it easier to upsell appliances.
34. Accounting software to manage your finances and prepare you for tax time. A solution like QuickBooks Online lets you manage income, expenses, payroll, and financial reports. Plus, it integrates with appliance repair software like Jobber to improve your workflow.
READ MORE: 30 small business tax deductions to save you money when filing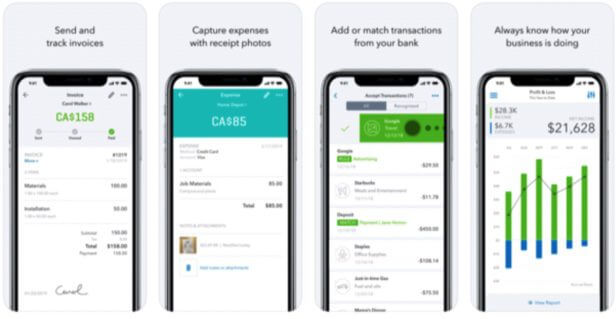 Marketing tools for an appliance repair business
Here are top appliance repair marketing tools to help you win more clients and grow your business:
35. NiceJob, GoDaddy, and Squarespace to design stunning and professional-looking websites.
36. Canva if you want to tackle designs yourself, .e.g., social media graphics.
37. Mailchimp to market your business via email, remain top-of-mind with your clients, and books more jobs.
38. NiceJob and Broadly for online review management. Online reviews are one of the best ways to build your appliance repair business.
Start using the right appliance repair tools today
Appliance repair tools can help you work faster and more safely, deliver quality service, impress your customers, and achieve your business goals.
Based on the services you offer and your own business needs, your tool bag may end up being different than this list. But remember that you can always refer back to this list as your business grows. What's most important is that you have the basics down.