Scheduling
The mobile app gives you the information you need up front, so you can make fast and accurate scheduling decisions in the field.
When a new job comes in, you can easily toggle back and forth between the day view or list view to see your availability at a glance.
You can also compare team member schedules with team view, side-by-side availability in the app that makes it easy to see who's free—on the spot.
Choose an available time slot, then tap to immediately start scheduling a new task or job.
View team progress
The progress indicator gives you a feel for how much each team member has on their plate for the day so you can assign or reassign jobs to the right people.
It shows how many jobs they've completed out of the total assigned to them that day (e.g., 2/7 → 2 completed of 7 assigned).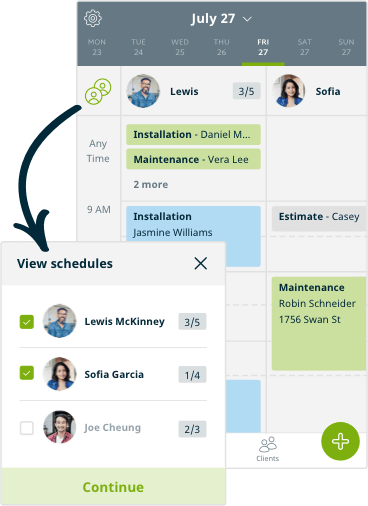 Stay up-to-date
The Jobber mobile app is also your team's source for their most up-to-date schedule.
If you make a schedule change to their current workday, the app alerts them with a push notification.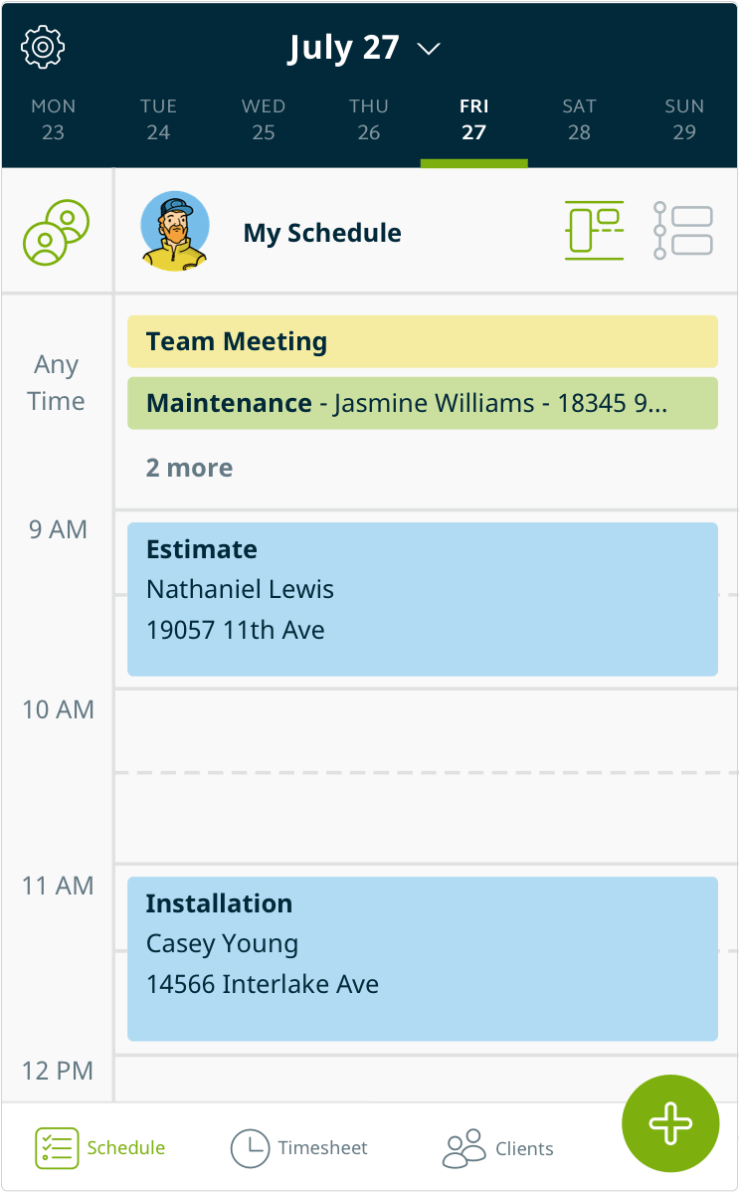 JOB DETAILS
Client and property information are paired up with service items and notes so that your team has a clear picture of what needs to be done.
Custom forms and checklists and the ability to attach photos to jobs help with quality assurance.
Manage your team permissions, so your crew only sees what you want them to see.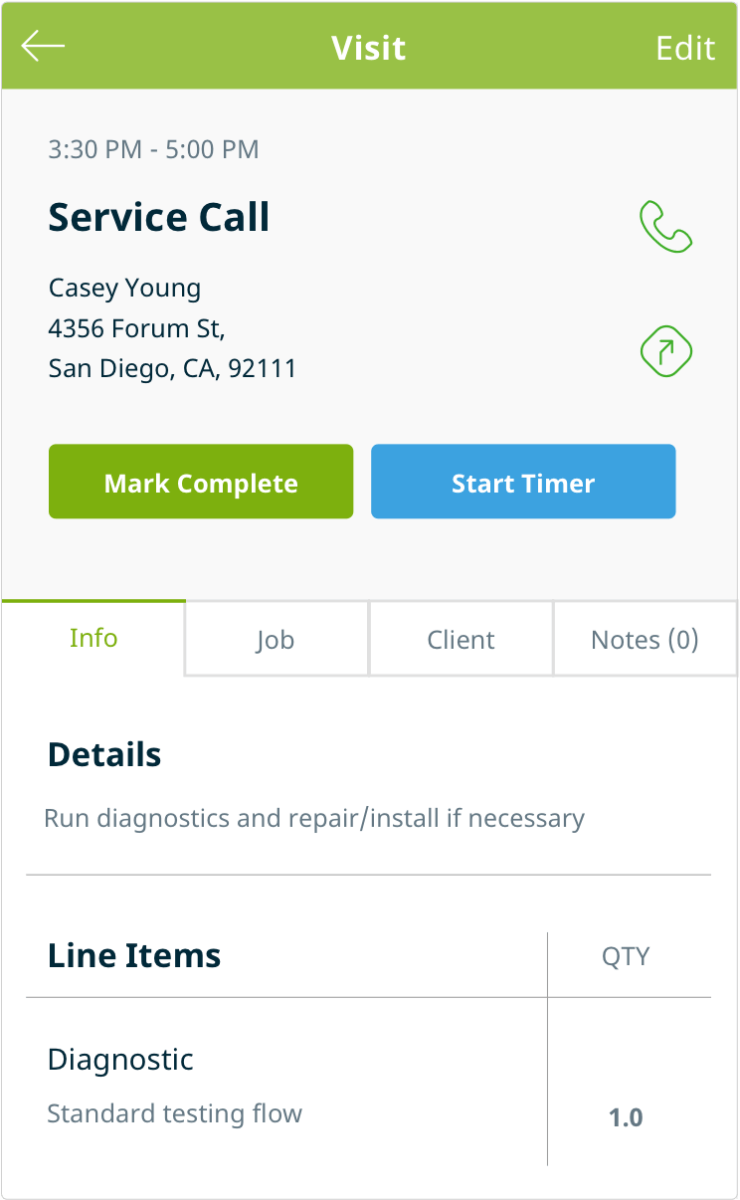 TRY JOBBER FOR FREE
ALL THE FEATURES, ALL THE SUPPORT, AND
NO CREDIT CARD REQUIRED.
GPS Tracking
When you clock in and out at a job, edit a job, or create an invoice, Jobber records a GPS waypoint.
You can see where your team members are and adjust the rest of the day's jobs accordingly, and you have another avenue to confirm a job well done with a client.
Learn more about GPS tracking.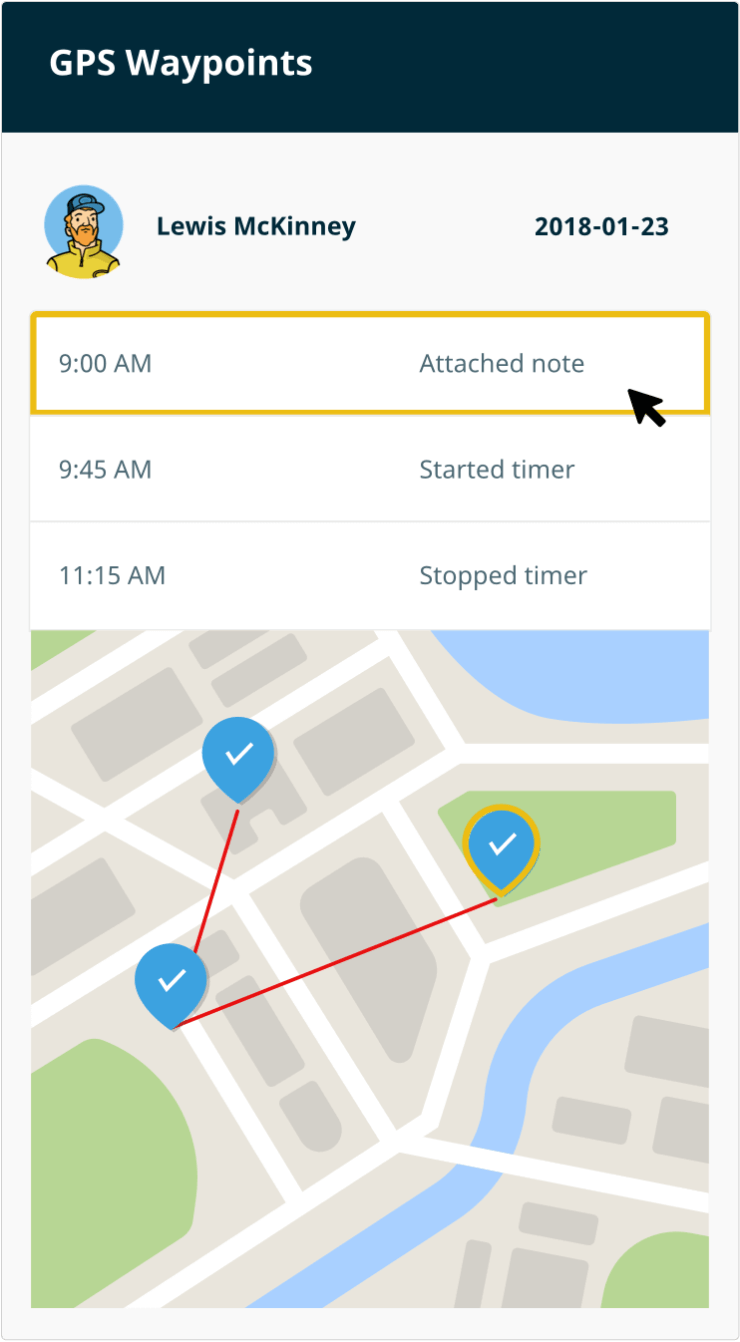 INVOICING AND PAYMENTS
When you mark a job complete, you can create an invoice from the Jobber app.
If you're using Jobber Payments, you can use card scan to accept a credit card payment or record other payment methods such as cash or check.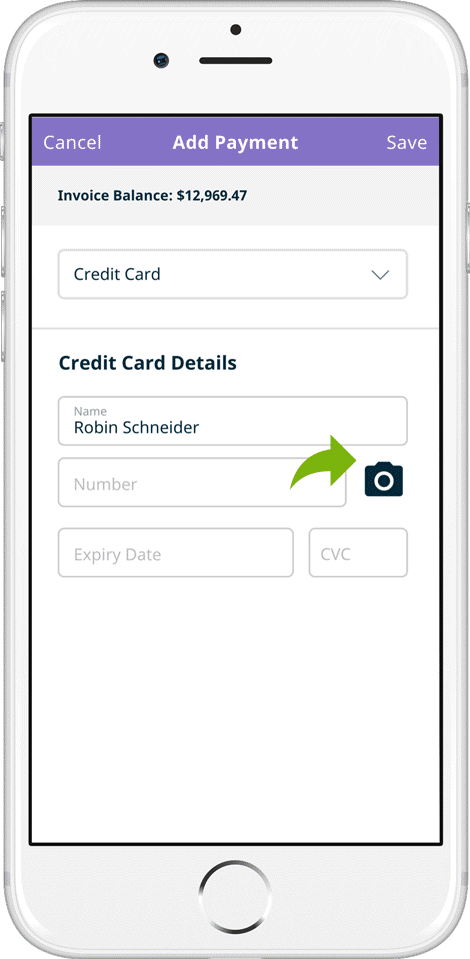 NOTES AND ATTACHMENTS
Add notes and attach files to client visits and jobs.
Record unlimited special requirements or instructions, include photos or signed agreements, track interactions—whatever note or file type you need to have on record.
You can also add notes and attachments directly to a client's account.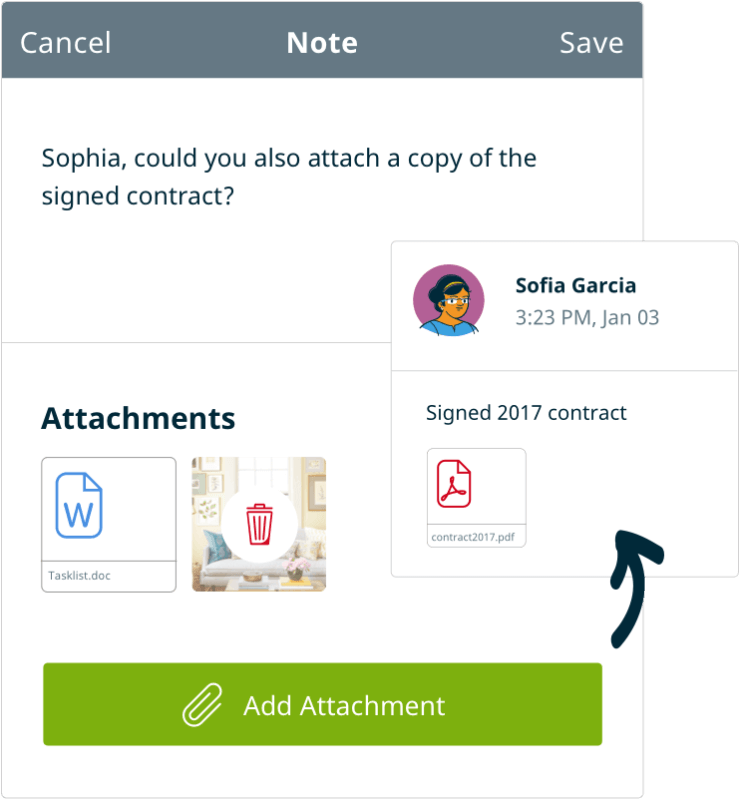 QUICK CREATE
Use the + button in the bottom right corner of the app to access a quick create menu and get a head start on some key actions in Jobber.
From this menu, they can create new client profiles, track their expenses, schedule one-off jobs, create work requests, generate quotes, or set up and schedule tasks, such as a reminder to buy supplies or follow-up with a customer.
What is field service software?
Field service software is software so business owners can manage and run the operations from one platform. Whether you're at the office or in the field, this means software to manage clients, quoting, employee scheduling, time tracking, invoicing, and more. Jobber has been designed so you have the tools at your fingertips to organize and grow your business.
What is a field service app?
If you're running a home service business, it means you're often working in the field and Jobber lets you manage your operations from anywhere. With the Jobber mobile app you have the tools at your fingertips to organize your team, communicate with your customers, and grow your business.
What features are included in my Jobber subscription?
Jobber has different plans to service your business's unique needs. Each plan builds upon a core set of features that offer the essentials. Learn more about our plans and pricing.
What support is included in my Jobber subscription?
Whether you're checking us out for the first time, or you're one of our oldest customers, we've got your back when it comes to support. Phone support, email support, and online chat are available to you for free, and included in all Jobber plans.
Does Jobber have any 3rd party integrations?
Yes! Jobber integrates with your favorite apps so you can extend your use of Jobber.