Entrepreneur Inspiration
How Abe's Door Service Added $120K to Their Gross Profit in Just One Year
September 16, 2021
4 min. read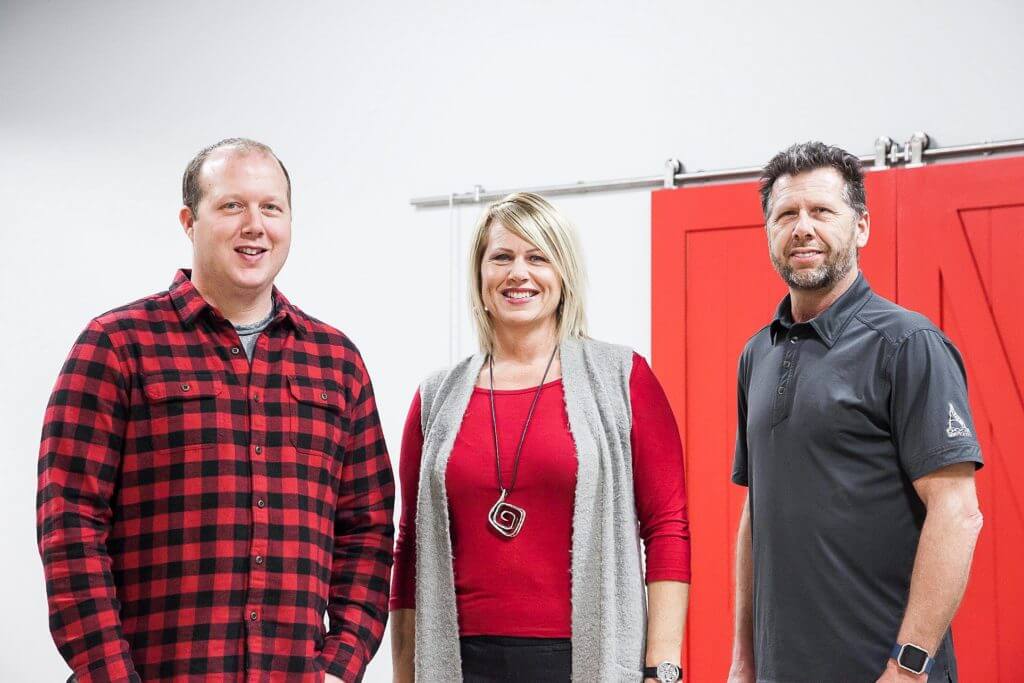 Abe's Door Service
Abe's Door Service has been serving their community since 1979. Find out how owner Travis Mair is keeping his grandfather's legacy alive — and profitable.

Visit Website ››
Abe's Door Service is a third-generation family-owned business in Edmonton, Alberta.
Travis Mair, Abe's grandson, worked his way from sweeping floors to running his own truck for 14 years before becoming the business's owner in 2021.
His #1 point of pride? "We've kept it old school by going new school. Our slogan is still the one my grandfather had back in the '80s: Service is our Specialty."
Except now, that service is delivered seamlessly and from anywhere thanks to cloud-based tools like Jobber and Quickbooks Online.
"We've kept the original principle, but we've moved into the new way of doing business, which is online and in the cloud."
Here's how Jobber has helped the overhead door company close more clients, work more billable hours, and grow their revenue, all while staying true to their old-school service philosophy.
KEY BUSINESS RESULTS
Since implementing Jobber, Abe's Door Service has:
✅ Increased their quote closing rate from 22% to 50% without hiring sales staff
✅ Added 1.75 billable hours per work day by decreasing downtime between jobs
✅ Reported a $120,000 increase to their gross profit after their first year using Jobber
✅ Modernized their 40-year-old family-owned business
"If you can make a quote on the spot, you're 10 steps ahead of the competition"
Before Jobber, technicians could make on-site recommendations or upsell new parts, but an office admin had to draft a quote in Quickbooks Desktop. By the time they sent it back, the client may have lost interest.
Since training technicians to draft quotes on the spot, Abe's Door Service has increased its quote closing rate from 22% to 50%.
"We actually downsized our sales position when we realized our technicians were making a majority of the sales in the field," says Travis.
"It's changed the game because it's right at people's fingertips."
Abe's Door Service's Top 3 Jobber Features:
1. Grid view: "The grid view was the easiest way to transition from a whiteboard to digital. We've got big monitors all over the office so everyone can see what we're doing."
2. Mobile app: No more emailing PDFs. Technicians can access and edit jobs from their phones with Jobber's app.
3. Client portal: "We have a big following of clients who we don't even need to call anymore. They just use client hub."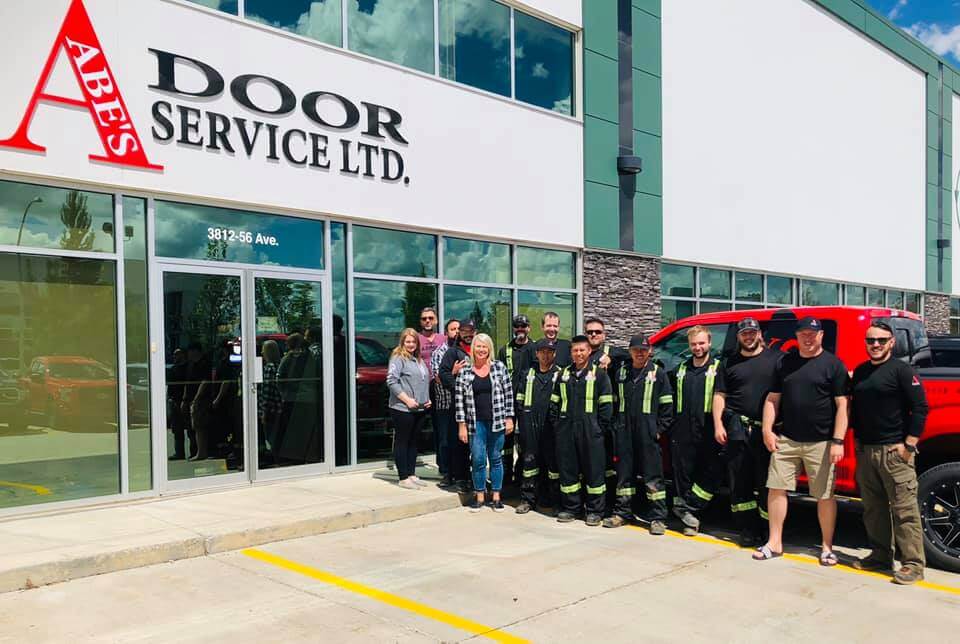 Same-day invoices increase cash flow
After their first year of using Jobber, Abe's Door Service reported a 4% improvement in gross margin—a $120,000 increase.
Since then, they've grown revenue even more by reducing lag time between jobs and increasing billable hours from 5 to 6.75 per day.
Luckily, with same-day invoicing and online payments, all that additional cash flow isn't a problem.
"If we do five or six residential jobs a day, we have the money collected usually by nine o'clock that night," says Travis.
"If we do five or six jobs a day, we have the money collected usually by nine o'clock that night."
Using Jobber Payments, technicians can trigger a payment request as soon as the job is complete. Clients can access their invoice in client hub and pay 24/7 by credit card.
Modern Accounting, Reliable Reports
For Travis's accounting firm, KWB, the integration between Jobber and Quickbooks Online has made month-end reporting easier and more reliable, too.
"Since implementing the sync, it's running so smoothly that we can rely on the integration for month-end reporting without questions," says Shelley Ricketts, who helped Abe's transition from Quickbooks Desktop to Online.
"Our mission is that with great advice, clients can simplify their accounting so they can focus on their business," says Dave Wickenberg, partner at KWB. "The cloud allows that better than traditional accounting, because we can jump in and help anytime."
"Jobber has become the brain of our business"
"We really push our workflow now instead of just reacting," says Travis. "If a client calls, our first process is to put it in Jobber as a work request so it's in the queue. Then, we convert it to a job or a quote."
"We've trained everyone to use the notes and checklists. Our operational efficiency is so much better."
After 40+ years, Abe's Door Service has continued to maintain its service-first philosophy while growing the bottom line and bringing the business forward with new technology.
Here's to another 40+ years of service.