Entrepreneur Inspiration
How This Business Turned Online Estimates Into a Competitive Advantage
June 24, 2020
4 min. read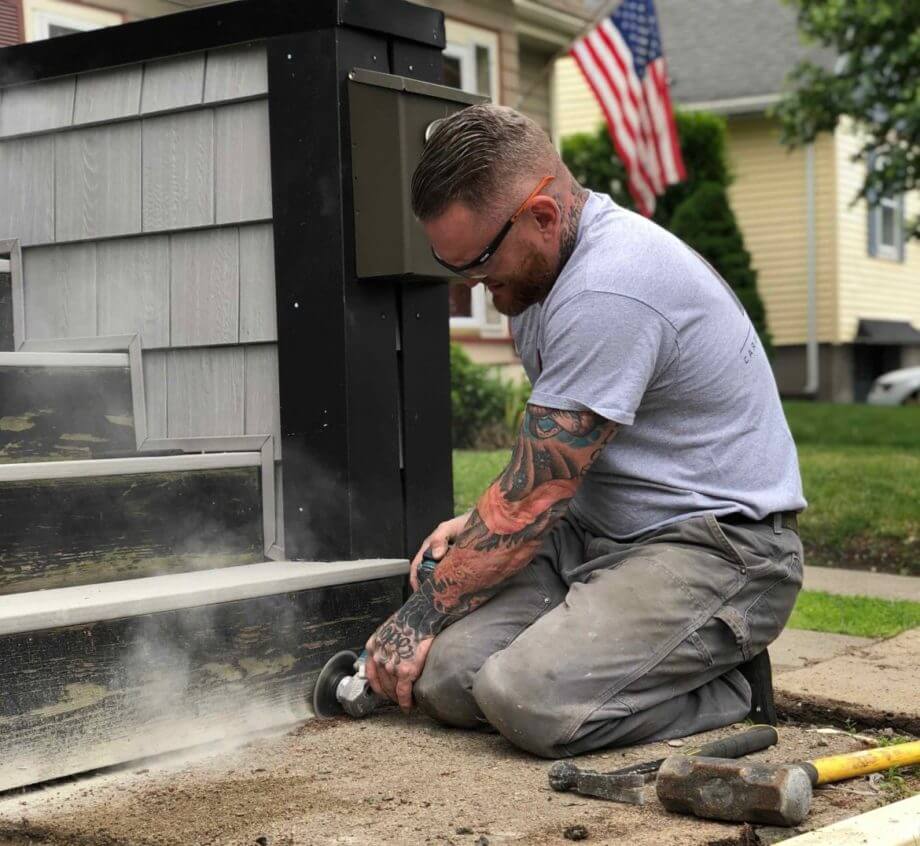 Best Handyman Boston
Find out how Ryaan Tuttle built the Best Handyman business in Boston with Jobber.
Best Handyman Boston ranks #1 in local search results, has more positive reviews than any local competition, and picked up the Best of Boston award in its second year of operations.
It's no coincidence that this best-in-class business has been automated since day one.
"I swore to myself when I started the handyman business that it would be as automated as possible," says founder Ryaan Tuttle, who also owns RJT Carpentry and Tile.
Ryaan started using Jobber the same year he founded Best Handyman Boston. Since then, he's more than doubled his sales volume using processes that work so he doesn't have to.
Here's how.
"If you're looking to get time back with your family, then it's time to automate your systems."
"Once I had kids, I didn't want to be working on weekends or late at night," says Ryaan about his motivation to find the right software. "And if I am, then I want to at least be doing it on my computer in the same room as them."
"I started to really look through handyman software options intently. Jobber's customer service won me over. I could get in contact and speak to a person. That connection sealed the deal for me."
"And once I started digging in, I realized I wouldn't have to do the routine anymore: sit on the computer, start an invoice, type it all in, save it in a file…"
"Now we finish a job, mark it complete, and go home to have fun with our families. Multiply that by 365 days a year— we're talking time saved, money saved, relationships saved, relationships built. It's amazing."
"The technician knows exactly what to do because they have Jobber"
The first step in Ryaan's automated process is to get detailed online work requests from his clients.
Using this info, he can create price estimates without a site visit, and have clients approve their quotes online via client hub.
"Because of Jobber, we can provide estimates within 1-2 business days. We don't go out on any site visits."
Once the quote is locked in, Ryaan schedules the job and assigns a technician in Jobber.
"The technician knows exactly what to do because they have Jobber. There's no questions. All he needs when he gets there is a smile, a drop cloth, and his Jobber app open."
"Being able to route our team members directly to the project has saved us countless hours of trying to find where the house is or having to relay messages. We don't have to do that anymore."
When the job is completed, Jobber sends an online invoice with a link to pay online. If the invoice isn't paid within one business day, the client gets an automated email reminder.
Finally, once the invoice is paid, the client receives another automatic email asking them to leave a review online.
"Clients can't believe how easy it is"
"Our clients can't believe how easy and simple it is," says Ryaan.
"I get frantic calls saying: 'I don't know how to pay…' and I just say, 'we don't take cash, we don't even take your credit card over the phone. Nothing. All you have to do is click on the green button in the invoice we send over.' And they're like, 'really, that's it?'"
"We get a lot of landlords from out of state with high-end properties, too. They can submit a work request through our website, and that job could be estimated, quoted, approved, invoiced, and paid in two days. And you don't have to talk to one person."
"You can see the fear. These are people's homes— they want to feel safe and secure. We can do that by explaining to them the process, eliminating their fears, and letting them know it's all taken care of in the system."
"If people don't catch up with technology, they are going to be rudely awakened."
"It's like living in dinosaur land — it's so antiquated in so many ways," says Ryaan about the state of the service industry.
"I still see guys crossing out their landline number on their business card, writing their cell phone number and giving it to clients. That's 80% of the competition right now."
"If people don't catch up with technology in the next couple of years then they are going to be rudely awakened."
"Field service software allows you to focus on running the business, so the work week isn't running you."
Hear more from Ryan on the Built By You Podcast