Sales and Marketing
Learning from 25 Years in Business: 5 Expert Field Service Marketing Tips
April 10, 2019
5 min. read
This spring, we had the opportunity to chat with Pat and Emily from DogWatch of Columbus at the Annual DogWatch Dealer Meeting.
One thing that stood out to us in our conversations with them is how much they embrace change. Whether it's adopting tech to manage their operations, embracing changes in customer service best practices or marketing, they've seen a lot of changes in their more than 25 years in business—and they don't shy away from it!
Of course, one of the big changes we've seen in the last 25 years is the arrival of the Internet. This meant a move from offline marketing to online marketing in a "post yellow pages world" says Emily.
Pat and Emily are passionate about helping other businesses and have shared some of their learnings and top marketing tips for service companies with us.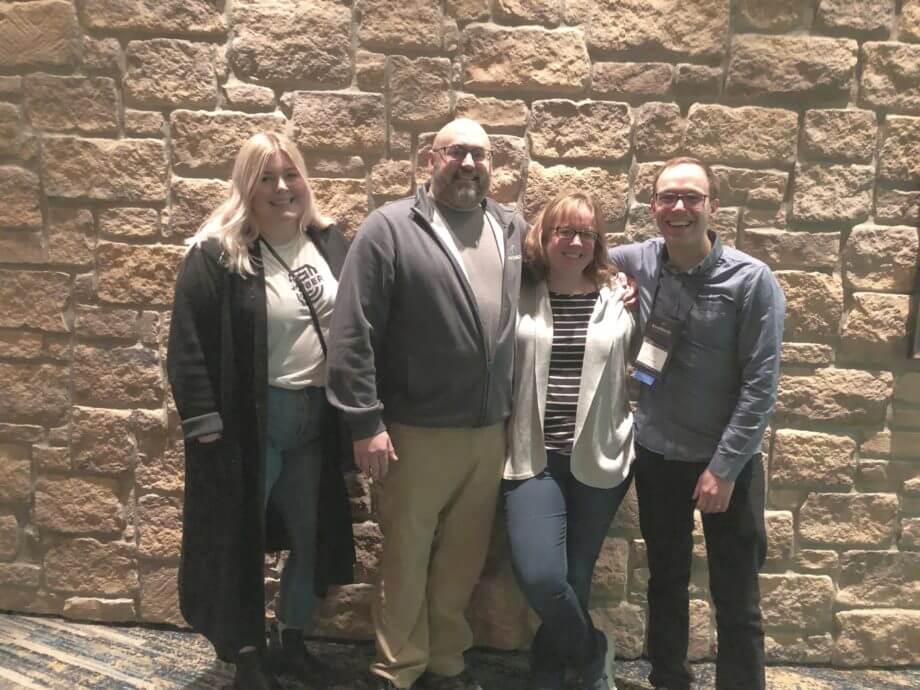 1. Building a brand online takes time
"You will not see results overnight" Emily shares. You'll have to build your base before you can start seeing results. "It's like building a house. It's one brick at a time and eventually all those bricks will support themselves."
Let's use building your social media presence as an example. When you get started, you won't have many followers or get much engagement, but when you start with a good foundation, you'll see results later on.
"When you have a comprehensive social media presence that was built over time, your company appears organized, professional, and like a quality business."
2. Engage with your social media audience regularly
Once you've built a social media presence, it's important to regularly engage with your audience and followers.
"Posting consistently to your social media accounts is absolutely necessary. Ideally, you should sit down and do a big batch of posts. Enter them into whichever platform and have them planned to be released at future dates."
Remember: you want to engage and talk with your audience and not just talk at them.
"You're better off mixing up your posts with fun posts that don't focus just on selling—even a silly meme or a customer quote" Emily shares. By doing this you'll be building a brand that your customers can relate to, build repeat business, and keep you top of mind when it comes time for a referral.
READ MORE: 7 ways to use social media to build customer relationships
3. Your customers can be your biggest advocates
If you do a quick Google search for DogWatch of Columbus you'll see their great reviews on Google and Facebook. But they take their reviews to the next level by having unbiased and unedited reviews right on their website.
"People are skeptical of true marketing," Emily shares, but online reviews give small businesses an authentic way to promote their business.
To get great reviews, Pat and Emily simply ask for a review when they know they've got a happy customer.
But reviews aren't the only place where your customers can be your advocates. Because DogWatch of Columbus has built up a great social media presence, they're seeing their customers contribute to their posts on social media.
"One of the biggest things we see now is how our customers are often chiming in and recommending us on social posts before we even see the post. Referrals are so powerful and important. Social/digital media makes it easier for your customers to be heard than ever before."
4. Track your efforts and results
In addition to brand building activities like building a social media presence and building up your online reviews, you can always look at paid advertising. One of the great things about paid advertising, including pay per click advertising like Google Ads, is that you can pay to get traffic to your website before you have an established brand.
Keep in mind that just because you're paying to bring people to your website, it doesn't mean they'll become a paying customer.
"Track where your leads come from so you know where to spend your money" Emily recommends. "If you start a new campaign (Yelp, Angie's List, etc.), make sure you know if the money you spend is generating leads or sales. If certain ads generate nothing, stop using that channel!"
To track your marketing efforts it's helpful to use a CRM like Jobber. In Jobber, you can use custom fields to track your lead sources and marketing efforts. Learn more about using custom fields here.
5. Never stop learning
Pat and Emily are both life-long learners, and you have to be if you're going to be successful in business for more than 2 decades.
So where did they go to learn about everything digital marketing?
"Where didn't we go to learn?" Emily responds, "we started off attending free lectures offered by the BBB, local chambers, and women's groups."
And, of course, they had to actually try some of the new tactics they learned. "Lots of trial and error—we looked at websites and businesses on social media that we thought were doing a good job. We asked our website guy and other business owners lots of questions. We also hired a young intern to help us understand some of the new technology that the next generation was using."
For Pat and Emily, learning is just part of running a business. And 25 years into the business, there is no reason to stop learning. "We're still continuing to learn…and trying to keep up with all the new opportunities out there."