Entrepreneur Inspiration
How SEF the Lawn Surgeon Creates Lifelong Customers With Jobber
August 18, 2020
5 min. read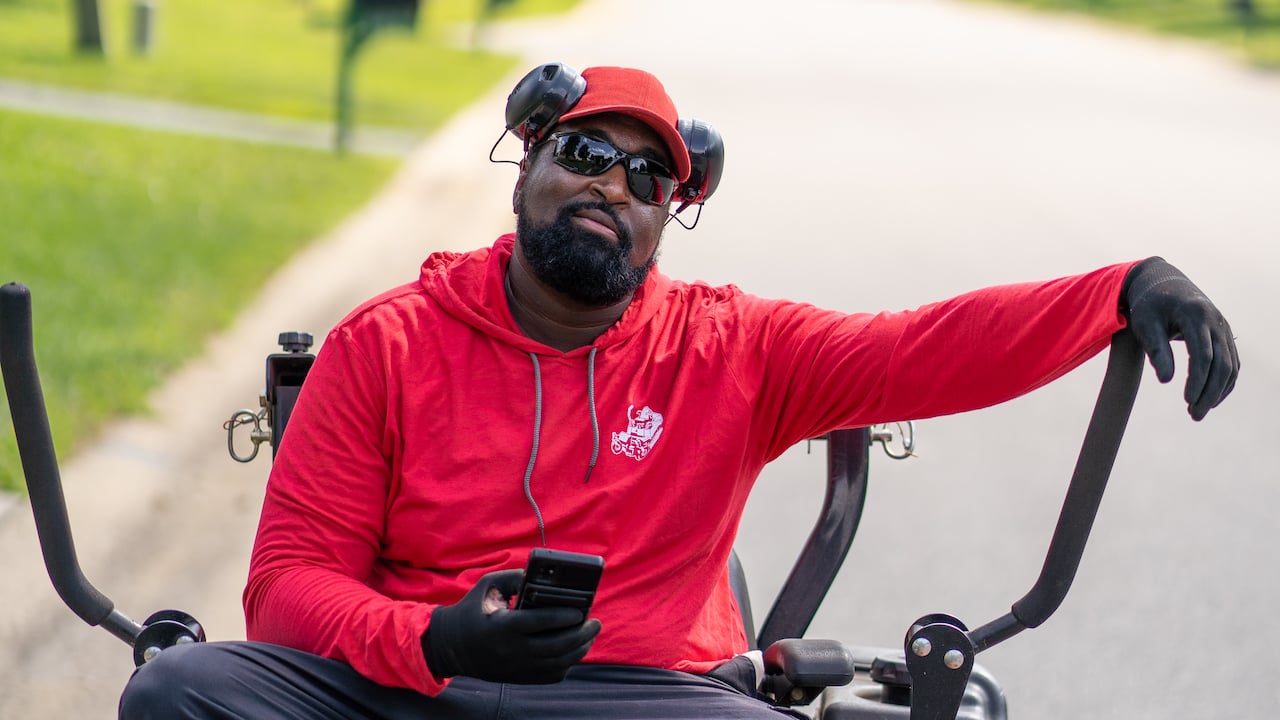 SEF the Lawn Surgeon
Tired of collecting soggy checks? So was SEF the Lawn Surgeon, until he got Jobber to organize his lawn care business.
Sef Flanagan, owner of SEF the Lawn Surgeon lawn care business, was destined to be an entrepreneur.
"I've always wanted to have some type of business," Sef tells us. "Whether it was graphic design or web design, I didn't know what it would be until one day I went to cut my uncle's yard and I saw all these other lawns that needed to be cut."
"Then it hit me. I'm trying to start all these other businesses and the business that I actually would love to do is sitting right in front of me. That day, I started passing out lawn care flyers and cutting grass," Sef says.
In 2013, Sef started his lawn care business part-time. In 2019 he went full-time and started his lawn care-focused YouTube channel of almost 10k subscribers.
In 2017 Sef started using Jobber's lawn care software to schedule his jobs and collect payments. It's helped him organize his business, and impress and retain his customers. Here's how he did it.
"I don't have to think about scheduling anymore"
Running his lawn care business full time came with a slew of organizational issues — the biggest issue being scheduling jobs.
"I had an Excel Spreadsheet where each customer would have their own page and I would have to update when I went to their house. But the problem was, I would have to remember to update it, and I have a horrible memory," says Sef.
Now that Sef uses Jobber, he doesn't have to think about scheduling — it just works.
"All I have to do is remember to make a profile for a customer and set up that recurring job every two weeks or whenever they want me to come by."
"When I got Jobber, I could completely remove the scheduling from my memory and just focus on doing the actual job. I don't have to remember where I had to be or when I had to be there or even when the last time I was at a property. It's all in my schedule."
"I'm not leaving checks in my glove compartment and my cash flow isn't hurting"
Another problem with using Excel for lawn care business management? It can't remind you to cash your checks.
"I actually forgot to deposit checks many times. I would find an old check in my glove box, like seven months after the job."
Misplacing checks was also damaging Sef's customer reputation.
"Luckily it was with two of my regular customers, so I went back to them and I told them I forgot to deposit their check last year. So they just wrote new ones for me. But good thing they were willing to do that!"
READ MORE: 7 ways to get lawn care customers fast
With Jobber, Sef is able to stay on top of payments and he's putting them where they belong—in his bank account.
"At the end of the month or after I close a job, Jobber reminds me to send an invoice to my customer. And I'm like, 'Yep. Send the invoice out.' I don't have to try to remember it. I'm not leaving checks in my glove compartment and my cash flow isn't hurting."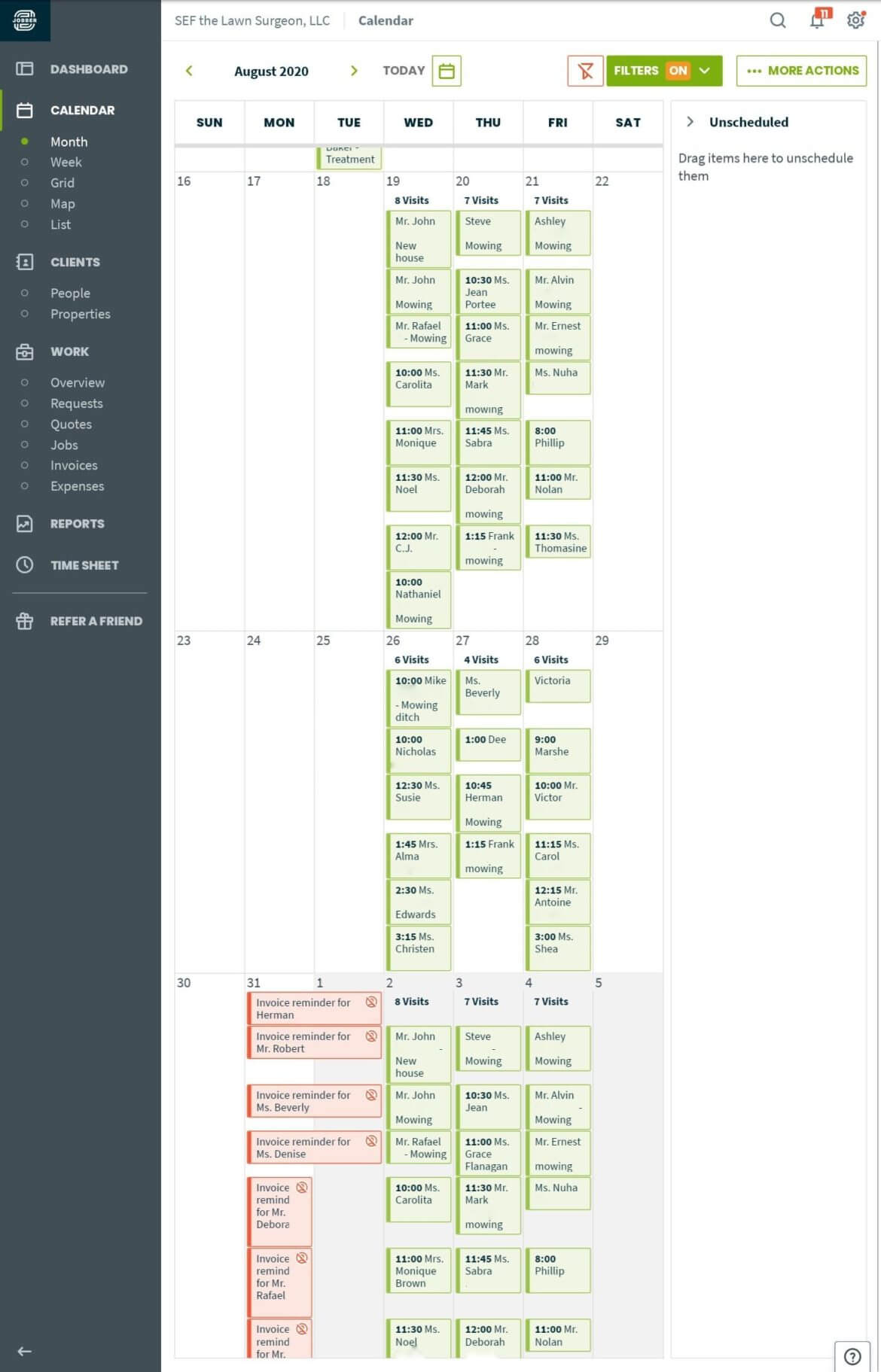 "Online payments and invoicing make me look professional—no more soggy checks"
When it comes to looking professional, Sef's payment process is as professional as his YouTube channel.
"When I first started my business, most people paid me via check or via cash."
"I would go to my customer's property, cut their grass and if they were at work, I would tell them to put their payment in a Ziploc bag and put it under their mat, in case it rains," says Sef. "I had plenty of soggy checks and plenty of soggy money and I'd have to lay it in the sun so it could dry."
Sef no longer has to go back and forth between properties to pick up payment — Jobber's lawn care invoice makes the process simple and quick.
"Now, I can go cut and I send my customer the email, they get it, and they can pay at their leisure."
He's also found that he's getting paid even faster with text messages.
"A lot of people might check their email once a week or so. But with text message invoices, they get that instantly. I've noticed the percentage of people paying their invoices faster via text messaging."
"My customers are like, oh wow, this is a professional invoice. Little do they know all I did was click a couple of buttons and they got this professional-looking invoice. Online payments and invoicing make me look professional — no more soggy checks!"
"Jobber has helped me retain more business and stay competitive"
Sef knows that lawn care competition is stiff. To stay ahead, you have to be forward-thinking. Since using Jobber, he looks more professional to his customers, which makes them more likely to stick around.
"Jobber has helped me retain more business and stay competitive."
"There are probably lawn care businesses out there that are still leaving soggy checks under the front mat. But when I cut my customers' grass and send them an electronic invoice, it's like night and day," Sef explains.
"When my customers are thinking about whether they should stay with me or switch to another company, I think the convenience of getting that electronic invoice is one of the deciding factors of them staying with me."
"Once I got Jobber, it was just like, "Man! I should've got this a long time ago.'"