Entrepreneur Inspiration
How This Astroturf Business Had a Record-Breaking Year with Jobber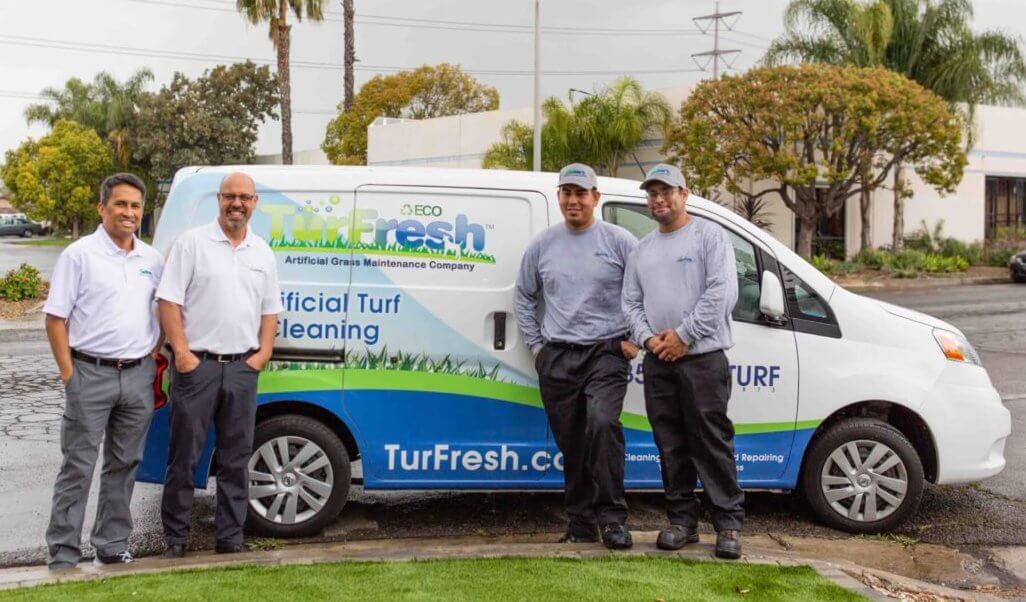 TurFresh
What takes a company from problem to profit in just two years? Learn how lawn care business owner John Pla solved a major efficiency issue and broke the company's profit record.

Visit Website ››
In 2016, artificial grass business TurFresh was thriving. Then Randy, the company's dispatch manager, spent two weeks in the hospital.
When owner John Pla stepped in to cover Randy's to-do list, he realized there was a problem—he couldn't do it.
But in 2018, TurFresh had a record-breaking year. So what happened in just two years to take the company from their biggest-ever crisis to an even bigger win?
By adding Jobber to his business toolkit in 2016, John was able to:
Email and text client follow-ups to close more deals
Allow employees to work remotely (and finally take a vacation!)
Offer hassle-free credit card payments within his invoicing workflow
Triple his crew without hiring another dispatcher
Here's how he did it.
Facing an organizational crisis
John Pla has been in the home service industry for over 20 years as an artificial grass expert. He started TurFresh from the ground up in 2010 during the AstroTurf boom.
In 2016, John and his four crews were busy out in the field, while TurFresh's dispatch manager Randy kept operations running smoothly back at the office.
In fact, Randy did his job so well that John didn't realize how inefficient the manual dispatching system really was—until he had to use it himself during Randy's hospital stay.
"One day I had to put his hat on. I realized, 'What are we doing?' It didn't make any sense."
The system was a series of spreadsheets that covered client communication, crew dispatches, and all the information coming into the business.
John needed a single tool where he could manage all those tasks in one place.
"We realized that we had to automate our services."
Choosing field service management software felt confusing and overwhelming. There were too many options available.
The deciding factor? Ease of use.
"Jobber has a very easy interface. It's hard to make a mistake," says John. "I tried the free trial and it took me two days to go, 'This is going to work.'"
Setting a record year
John's hard work paid off. In 2018, TurFresh had a record-breaking year for revenue and profit.
The company also grew from four crews to 12, while still having just one dispatcher—and he's doing it all with Jobber.
John expects the business to continue growing in the future.
The whole TurFresh team uses Jobber to manage client accounts and track and follow up on quotes and invoices.
They also use Jobber's credit card processing to improve their payment workflow and get paid faster.
"I can't miss billing a job," says John. "[Jobber] shows who hasn't paid. It just tracks everything."
"When the job's complete, it automatically tells me to invoice. I click 'Invoice,' and it's done."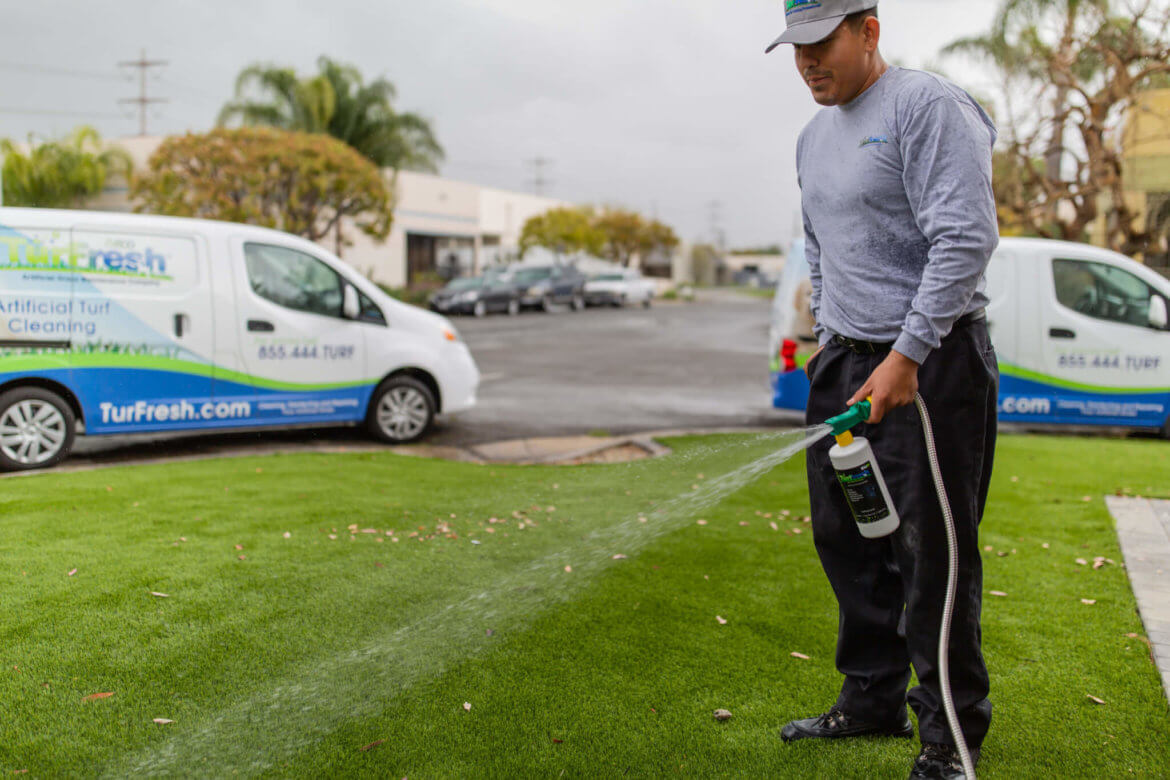 Focusing on follow-ups
TurFresh stands out in a booming market with its focus on service and maintenance. But John knows that wasn't enough to get the company where it is today.
He believes in following up on quotes and invoices. It builds the client's confidence in the company, and it shows leads that he cares about them and isn't just moving on to the next job.
And with Jobber, staying connected to clients is now part of his daily workflow.
"Jobber has filled that gap between me and my customers. When I finish a job, Jobber gives the client an opportunity to rate us out of ten." This gives John insightful feedback on his team's service.
As a bonus, when John gets good feedback, he knows who to ask for online reviews, which has helped the business stand out.
Taking a well-deserved break
Just a few years ago, taking a vacation—or even being out sick for a couple of weeks—didn't feel possible for the TurFresh team.
But thanks to their streamlined workflow, John and his crews can take a step back when they need it.
"[Randy] doesn't take vacations. Then suddenly he goes, 'I'm going to Bora Bora.'"
Working hard is still a habit, and Randy did want to finish a few tasks while he was away.
But it took far less time than ever before, allowing him to actually enjoy the time off.
"With people wanting to work from anywhere," says John, "Jobber has been on the forefront of allowing that flexibility but also maintaining the responsibility of work."
"He dispatched the crews on his iPad. I would have done it for him, but he was so excited that he could do this from anywhere. It literally took him 10 minutes."
By setting up a simple workflow that anyone can manage, TurFresh has solved their efficiency problems, given their employees a much-needed break, and prepared for even more growth in the future.