Entrepreneur Inspiration
How Parker Eco Pest Control Cut Their Software Bill in Half with Jobber
March 16, 2020
3 min. read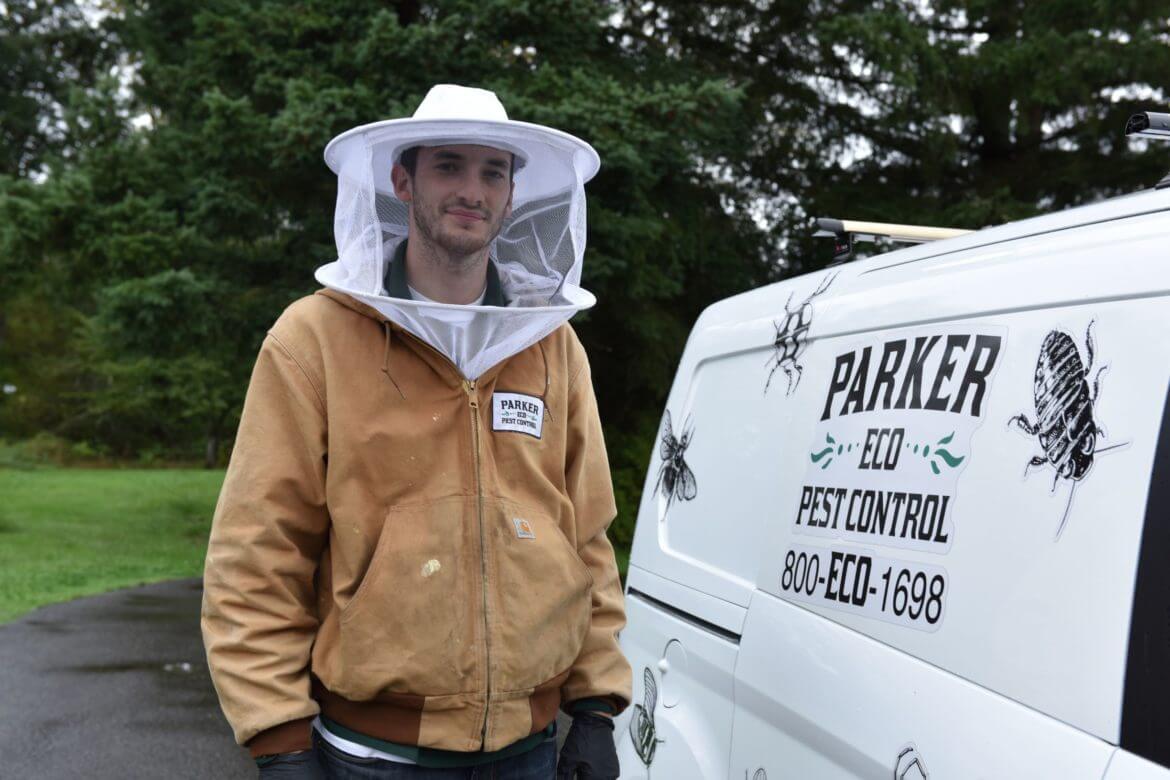 Parker Eco Pest Control
From pest control to financial control, here's how this Seattle-based business gets paid faster and stays on top of billing with Jobber's all-in-one software.
Parker Eco Pest Control is a natural rodent control company in Seattle run by husband and wife duo Chris and Wesley Parker.
The business started in 2016 when the Parkers saw an opportunity to provide trustworthy, poison-free rodent control. "We're a triple bottom line company: we care about people, planet, and profits."
With a fast-growing company, the Parkers knew they'd need software to help them scale, including time trackers, application record systems, review automation, client notifications, and a payment processor. All together, these would cost over $350 per month.
By choosing Jobber's all-in-one pest control software, Wesley got the features she needed while saving over 50% on software costs.
"Anywhere I can cut fat in supplies and business expenses goes straight back to my team and it gets me better people."
Here are a few of Wesley's favourite Jobber features, and how they help Parker Eco operate a more profitable pest control business.
Staying connected from the office to the field
One of the Parker's top criteria was a robust mobile app.
"We didn't want our operations to be tethered to the office," says Wesley, whose team uses their iPhones as their primary work tool.
With Jobber's mobile app, technicians can view their schedules, review job notes, clock in and out, send invoices, and collect payment on the spot. "We do 99% of our paperwork on our phones."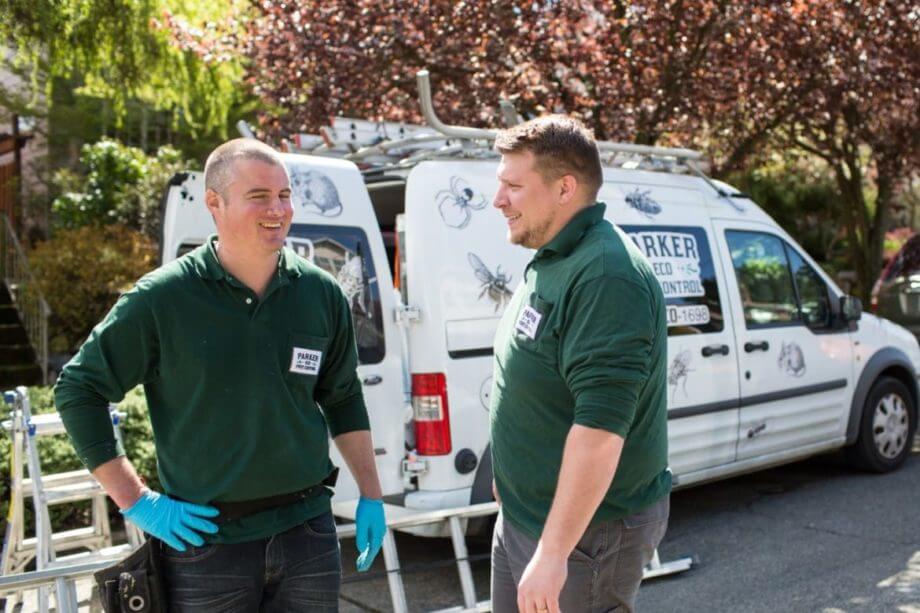 READ MORE: See Parker Eco and more on our list of the 10 best pest control websites
Faster payments keep AR in check
When Parker Eco's accounts receivable started getting too high, they switched to Jobber Payments. "Suddenly, we got paid a lot faster," says Wesley.
She's also noticed more clients taking advantage of online payments through client hub. Clients can access it via automated email or SMS invoice reminders.
"I like that we can customize the emails that we send with invoices to be very friendly. Or, we can text customers who are overdue. When you text them on a Tuesday at 11:00 a.m., you know you're going to get paid."
Custom reports = money in the bank
Parker Eco's subscription-based clients often pre-pay for services.
But without a clear system to know which clients had prepaid and which had not, Parker's technicians weren't always billing for the right jobs.
With Jobber's reporting and invoice tracking, Parker Eco's administrators can create custom naming conventions and reports that ensure every single job gets billed and paid.
"At a glance, when my techs look at a job, they immediately know if they should send a bill or not. The job names really do help me collect more money."
Get up and running in a day
With a growing team, training can become an issue. With Jobber, that's one thing the Parker's don't need to worry about.
"I love Jobber because I don't have to worry about it," says Wesley. "I can hire new staff and spend one day teaching them Jobber, then spend the rest of the week focusing on customer service, pricing, and selling."
That ease of use was clear from day one. "We set up the Quickbooks integration and we were up and running in a day," says Wesley.
"I spent about 20 hours comparing pest control software because I knew that changing systems is an even bigger pain. I wanted to be sure that whatever I picked we were going to keep for years to come."