Sales and Marketing
10 Easy Ways to Increase Revenue From New Customers
January 17, 2022
7 min. read
Getting your service business up and running is a huge undertaking. And as your business grows, so will your costs and expenses. That means you'll need to explore new ways to increase revenue and boost your profit margins.
If you've seen a decrease in your revenue — either from increased costs or fewer clients — here are some methods you can explore to earn more money and build a solid revenue strategy for your business.
10 smart strategies to increase revenue
Ways to increase revenue for your business
If you've noticed your sales revenue decreasing, don't lose hope. From bundling and upselling to advertising and revamping your pricing strategies, there are tons of different ways to foster revenue growth for your home service business, whether you're targeting new customers or customers you've had for years.
READ MORE: How to increase revenue from existing customers
1. Set clear revenue goals
As a business owner, you probably already know that setting clear, attainable financial goals is very important. If you don't set reasonable revenue goals from the get-go, it'll be hard for you to tell whether your business is growing or lagging behind.
Start out by reviewing all of your finances, from your expenses and costs to your pricing and current profit margins. Pay attention to whether you've increased revenue year-over-year or month-over-month and by how much.
From there, determine what a reasonable revenue goal is for your business. For example, 10% growth is considered a healthy increase to aim for. But only if you're ready to put in the time and effort to reach it.
While 10% may seem like a modest number, it's typically both within reach and reason for many businesses.
If you really want to dig into it, consider setting both short- and long-term revenue goals. Such as how much you would like to make in the next three months, as well as an overall goal for the year. Review and reevaluate your goals regularly to stay on track and adjust your revenue strategies as needed.
2. Target repeat customers
New customers are great, especially when they hire you for ongoing work. If you have services that encourage repeat business, like weekly yard maintenance or house cleaning, advertise those front and center. Repeat customers offer consistent cash flow and predictable revenue — two things that every small business owner can appreciate.
Use your marketing strategy to target customers looking for ongoing work instead of just one-off jobs. Not only will this help to increase sales, but it will also build customer loyalty and give you an opportunity to build a reliable customer base.
Target repeat customers by:
Advertising your ongoing services
Offering packages and deals for long-term commitments
Exploring seasonal discounts for certain services
LISTEN: Masters of Home Service Podcast EP 8: How to Win Repeat Jobs
3. Bundle and upsell your services
Bundling and upselling your services are great ways to increase revenue on a single job without having to put a ton of money or effort into advertising.
When a client hires you to do a job, consider whether you have any additional services to offer in your quote. For example, if a client hires you to mow their lawn, you could upsell or bundle in regular fertilizer applications.
READ MORE: Upselling techniques: How to upsell services without being pushy
Just make sure that the bundle or upsell makes sense and will provide a benefit to the client. Don't try to sell them services that they don't need or that won't improve the outcome of the job you were hired to do.
ProTip: Bundle and upsell services that go hand-in-hand to increase the value of the job. The additional services you've just sold should leave your customers feeling satisfied and impressed.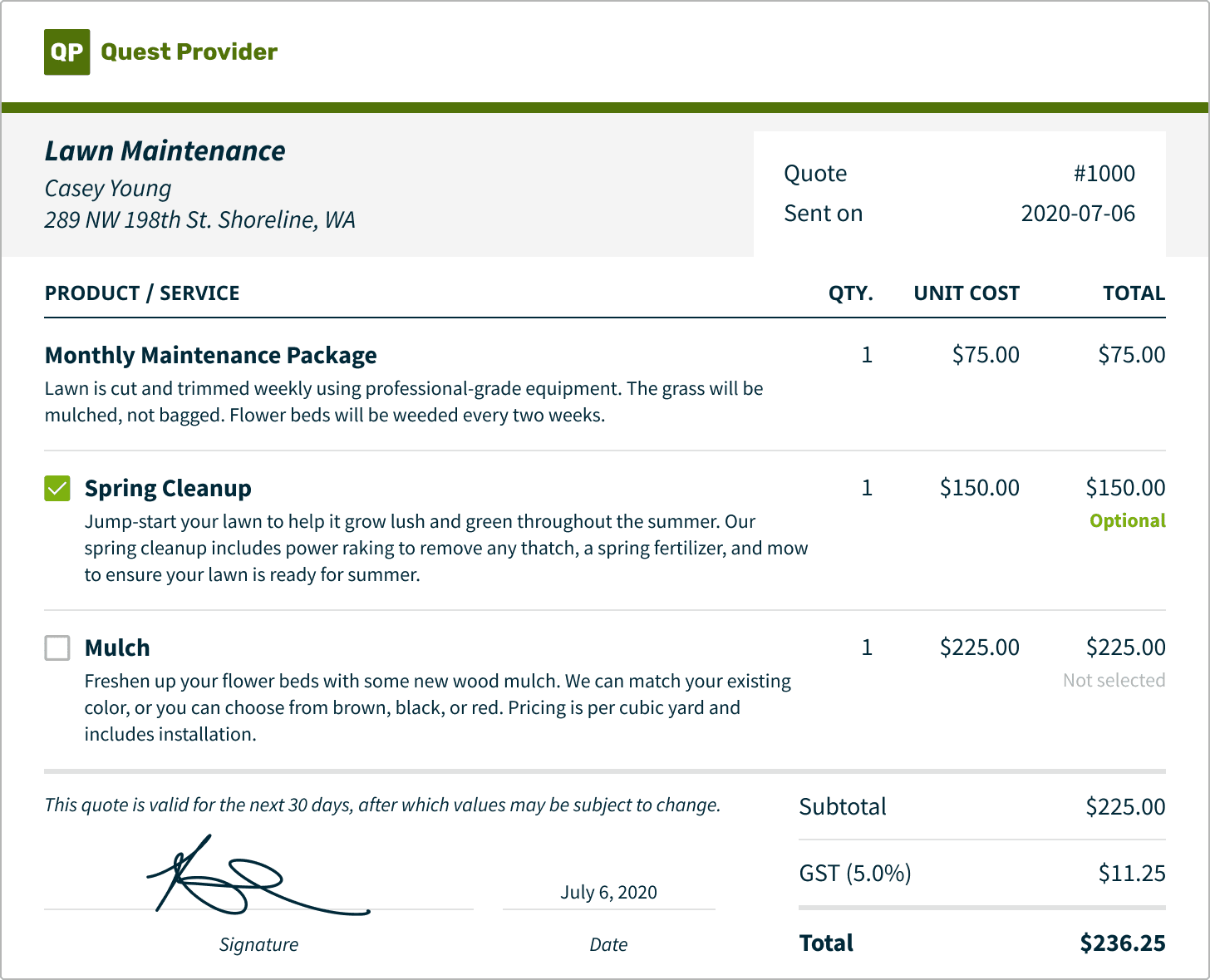 4. Refine your pricing strategy and revisit it often
Your costs and expenses are impacted by a variety of factors, including the supply, demand, and availability of the products and materials you use. If you don't refine and adjust your prices as you go, you'll find yourself losing money instead of making it.
First, develop a pricing strategy that accurately reflects your industry, clients, and level of experience. Price each service and task individually to ensure that you're making money for each job you do.
READ MORE: How to make good, better, best pricing work for your business
Remember to base your prices on your total expenses, including overhead costs, materials, supplies, and all other business-related costs.
Once you have a pricing list that you feel confident in, review it often. Make adjustments for changes in employee or contractor wages, the cost of materials and supplies, additional health and safety regulations, and any other expenses that will affect your bottom line.
ProTip: When you do decide to increase your prices, communicate this change clearly to your clients by sending out a price increase letter.
FACT ✅ From our industry trends survey, we found that 88% of home service business owners raised their prices in 2021. Of these, 96% raised prices due to an increase in materials, gas, insurance, and labor costs.
5. Offer customer financing options
Some customers are hesitant to commit to a job because they don't have the cash to pay for it up front. Consumer financing is a great way to offer them a chance to pay you in installments instead of all at once in a lump sum.
And, often, a more flexible, affordable payment plan is just what your customer may need to make the decision to move forward with your business. Help put your customers' expensive jobs within reach, while you increase your revenue.
READ MORE: How to offer consumer financing to customers
6. Provide enticing customer discounts
Although discounts might sound counterintuitive to increasing revenue, they're actually a great way to build your customer base and increase your overall sales.
Everyone loves a good deal, which means that if you offer discounts on full-price services, you're more likely to entice new customers to give your business a try. The more people that opt to take advantage of the deal you're offering, the more your sales volume will increase.
Once a client has been hooked by your stellar services and excellent customer service, they're more likely to become a valuable repeat customer.
ProTip: Before you discount prices, you need to understand how discounts impact your profit. Use our free Discounting Dangers Matrix tool to calculate on the fly.
7. Make payments easy for your customers
If you're struggling to meet your revenue goals, take a look at your payment process. Clients are more likely to hire services that are easy and convenient for them to use, including how you accept payments.
If you're still only accepting cash and check payments, you may be scaring away potential new customers. Instead, make sure that your business is set up to accept online payments so that your clients can pay you quickly and easily from anywhere, at any time.
Not only does offering their preferred payment method make customers more likely to choose to work with you, but it also helps you to get paid faster. And getting paid faster keeps your cash flow healthy, reduces overdue payments, and gives your business a competitive edge.
READ MORE: Get set up to collect payment from customers
8. Survey customers for feedback
If you aren't quite sure if and where things are going wrong in your business, ask your customers for feedback. While you don't necessarily need to ask them how you can improve revenue, ask about their overall customer experience and whether they have suggestions for how you can improve.
Be sure to ask survey questions that will help you to get relevant answers, such as:
If you could change one thing about our service, what would it be?
What other services would you like us to offer?
Is there anything that made you hesitant to work with us?
These types of questions will give you invaluable insight into what your existing customers are thinking, helping you to not only improve their experience but entice new customers in the future.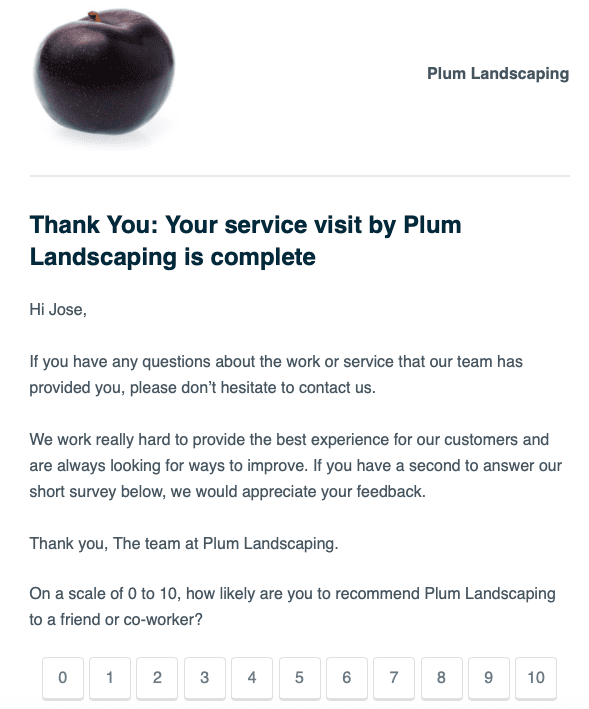 9. Explore new marketing channels and strategies
In order to bring in new leads, it's important to explore new marketing channels and strategies. For example, some of the most popular methods of lead generation for service businesses include:
You may be surprised at how much growth you experience in revenue generation just by expanding your marketing efforts. Do this by experimenting with digital ads, interactive social media posts, and branding.
READ MORE: 15 brilliant customer referral program ideas (with examples)
10. Invest in field service management software
All of these tips sound like a lot of work, especially if you've already got your hands full with the administrative tasks of running your business. That's where software comes in.
Field service management lets you:
Using a platform that manages tasks such as booking jobs, accepting and organizing payments, and generating invoices gives you more time to focus on how to increase your revenue.
FACT ✅ 66% of home service businesses in 2021 used business software to become more efficient.