Jobber helps you stay organized at each stage of the job.
How does Jobber's consumer financing work?
Jobber and Wisetack let you provide consumer financing options directly on quotes. Here's how it works:
Financed Quotes
Compete and close
Offer customer-friendly financing directly on your quotes and stand out from the competition.

Financing options help you win more quotes and boost your average job size, especially in competitive quoting situations.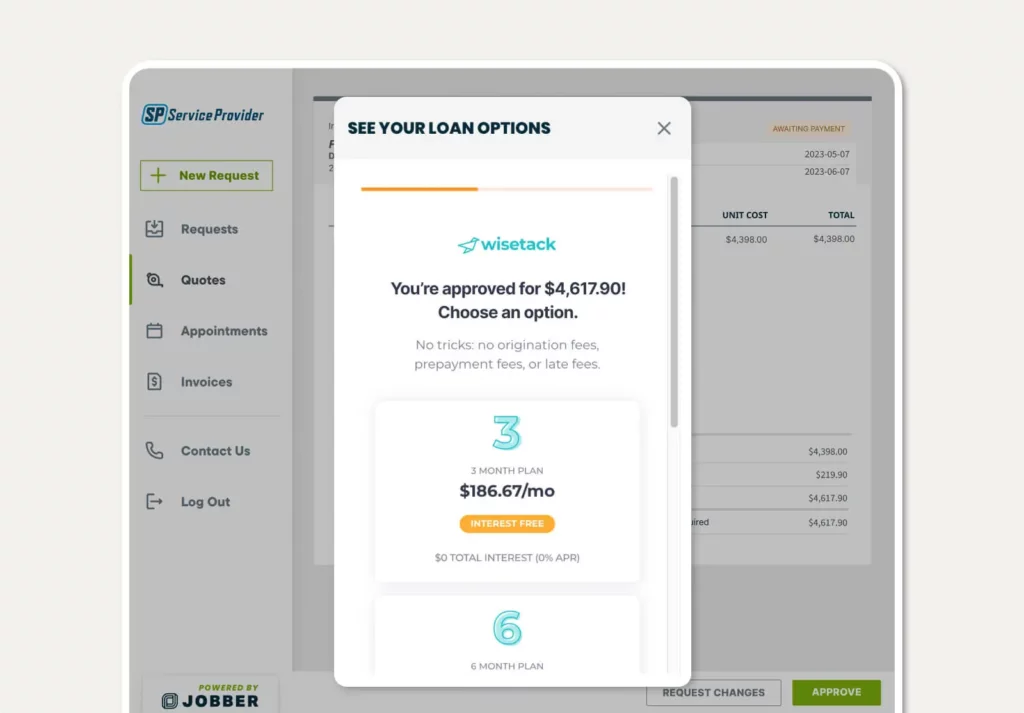 Easy Applications
Make it easy
Your customers can skip the paperwork, apply for financing, and get an approval decision in under a minute, all without affecting their credit score.

If approved, they can choose to pay over 3 to 60 months via monthly payments—at rates as low as 0%.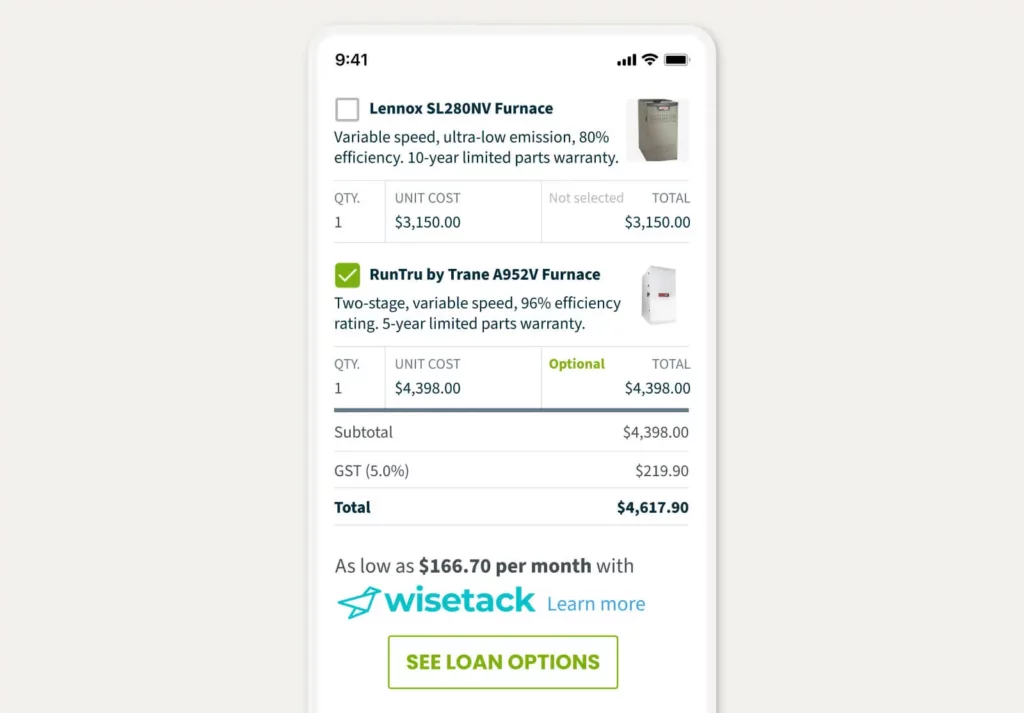 Seamless Payments
Get paid, worry-free
You'll get paid as soon as the job is done, while your customers pay over time.

It only costs you 3.9% per transaction, and your customers can pick rates and payment terms that work for them.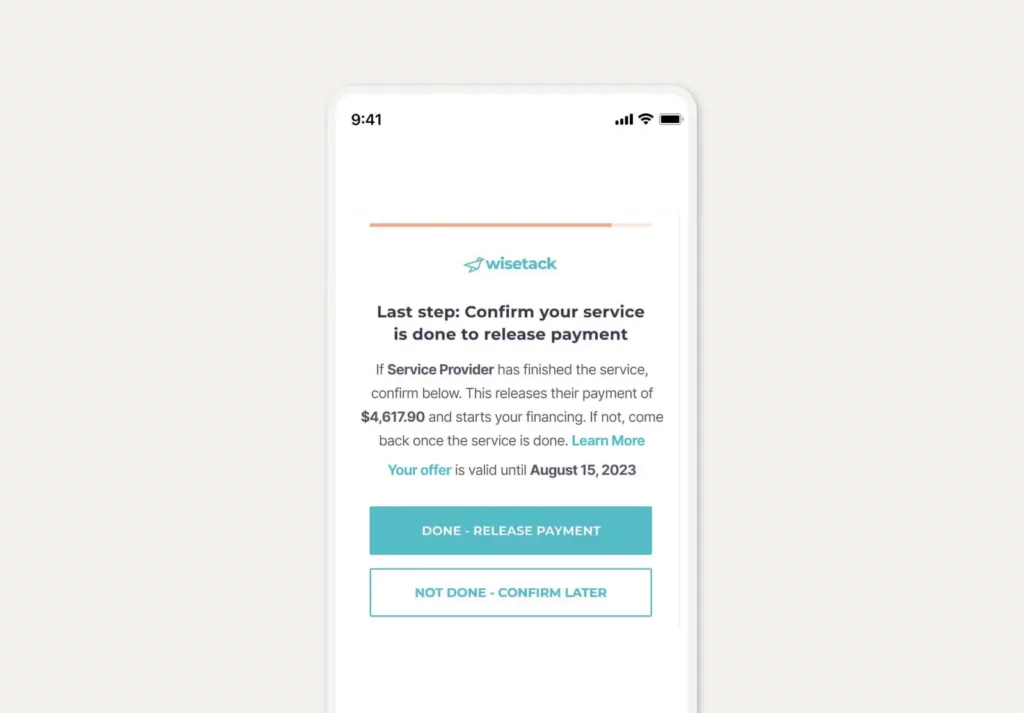 What is consumer financing?
Consumer financing allows customers to break up their payment for a service or product into multiple installments. This lets customers pay over several months when they're unable to pay a total all at once.
Businesses can provide financing on their own, or through a financing partner like Wisetack. Jobber has partnered with Wisetack to help field service businesses provide financing options that are built into quotes. Customers apply and choose a payment plan in minutes, without paperwork.*
When you offer consumer financing with Jobber and Wisetack, your customers can:
View multiple financing options directly on their quote
See the minimum monthly installment they can pay, right beside the total cost of the job
Fill out a short online form to apply for financing with Wisetack
See their financing options within seconds if they're eligible
*All financing is subject to credit approval. Terms may vary. Payment options through Wisetack are provided by our lending partners. For example, a $1,000 purchase could cost $45.18 a month for 24 months, based on a 7.9% APR, or $333.33 a month for 3 months, based on a 0% APR. See additional terms at https://wisetack.com/faqs.
For your
Business

:

• Stand out from the competition with customer-friendly financing

• Get paid up front and worry-free

• Improve your win rate and get approval on higher-priced quotes
For your
Customer

:

• Get the services you want now while paying over time

• Skip the headaches by applying for financing without paperwork

• Pick the rates and payment terms that work for you
Integrations that fit the way you work
Jobber connects with your favorite apps and software to save you time.

Availability depends on location and plan
See All Integrations
Over
200,000

home service pros trust Jobber
"
Best system I've used in years.
"
Easy, fast paperwork and billing in a minute. We can send a quote and get a response in a couple of minutes. My customers love the ability to pay their invoices faster and see them via text or email.