Invoice Templates
Send your clients professional invoices by customizing Jobber invoice templates with your company branding and messaging.
Add all of the essential information—line items, total, due date, payment options—and choose to include your company's logo, website, email, phone number, and more.
From your logo, to a customizable disclaimer, to colors—you control what your clients see on their invoices.
Try our templates free for 14 days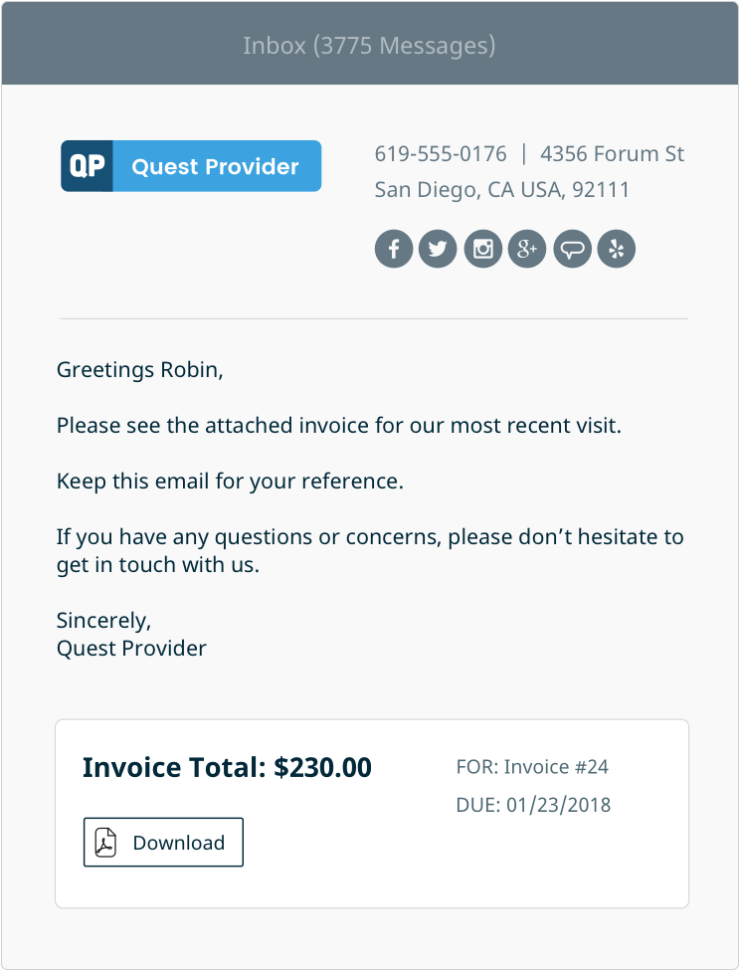 Batch Invoicing
Spend less time tracking, creating, and sending invoices. Batch create and send all your invoices at your convenience.
Jobber keeps a running list of all jobs available for invoicing, and you select exactly which jobs and visits you'd like to create invoices for. A couple more clicks and you can email out all of the invoices you create, or, if your customers prefer snail mail, Jobber will queue up invoices and envelope labels for printing.
Send out multiple invoices with only a few clicks at the end of the week, month—whatever works for your business.
Send all your monthly invoices in a few clicks with Jobber's batch invoicing.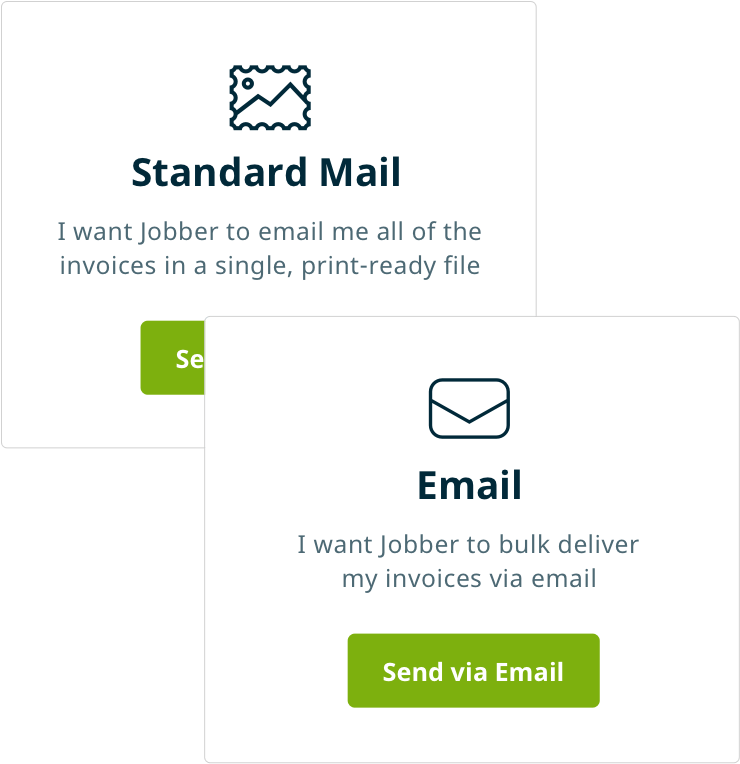 Automatic Payments
Invoice easily, provide exceptional customer service, and stop spending time chasing down payments.
Jobber will automatically create invoices and charge client credit cards that you have saved on file.
You'll get paid faster without lifting a finger.
Available on Connect and Grow plans. View Pricing.
Try Jobber For Free
ALL THE FEATURES, ALL THE SUPPORT, AND
NO CREDIT CARD REQUIRED.
Payment Tracking
Jobber reminds you to send invoices for completed work and you'll always know which invoices have been paid.
It's easy to see how many invoices are awaiting payment and how many are past due, along with the dollar amount the invoices are worth.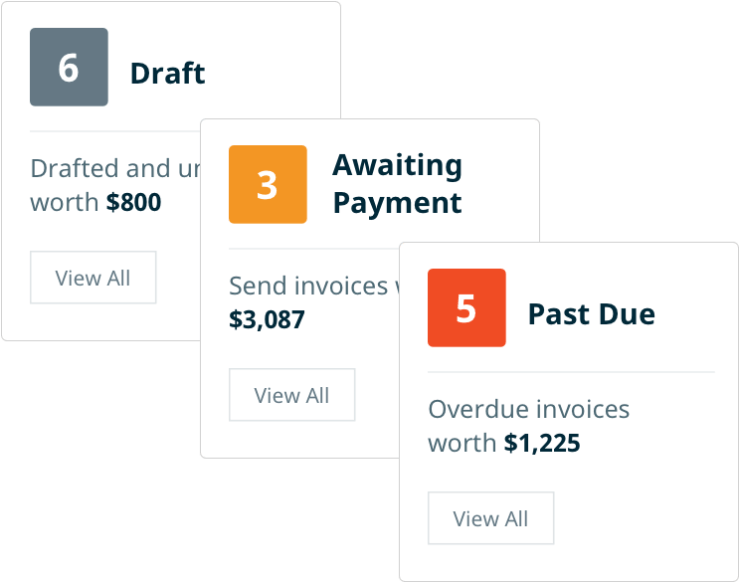 INVOICE REMINDERS
Jobber marks jobs with a 'requires invoicing' status, so you can see exactly which jobs need to be invoiced.
You set a reminder schedule, choosing from options including 'after each visit,' 'once a contract is complete,' and 'on the last day of the month,' or set a custom schedule, and Jobber helps ensure that invoice opportunities don't slip through the cracks.
Frequently Asked Questions
In basic terms, an invoice is a bill sent to your customers after you complete a job or visit. The invoice establishes what services you or your company provided, how much is due and when, and how your customer can pay. Field service invoicing software like Jobber helps you streamline your invoicing process and turn hours of invoicing into a 10-minute task with our batch invoicing feature.

Typically, invoices are sent upon the successful completion of a job (we dig deeper into the idea of invoicing before or after a job

in this article

). In this case, you know the client is happy and that your work on the project is finished or any remaining work has been negotiated under a new agreement. It's best not to let too much time lapse between finishing a project and invoicing for it. Tardiness can lead to confusion and delays in getting paid.

Offer an online payment option with Jobber's

credit card processing

. Jobber customers offering online payments get paid 2x faster than cash.

Jobber's credit card processing is PCI compliant. Your clients' data is encrypted, which means you can't see their full card number when it's saved on file. You and your clients can sleep soundly! We're using bank-grade security to keep everyone's information safe.
14-DAYS FREE. NO CREDIT CARD REQUIRED.