Full Client History
Jobber helps you keep a clean and organized client history so that you never lose touch with the core of your business—your clients.
See past quotes, jobs, visits, invoices, and a full billing history associated with each of your clients. Use custom fields to track and report on other important client details.
Client search
Use client search to have a client's full history at your fingertips immediately—no more stalling and scrambling for info in the middle of a client call.
Jobber's powerful search tool helps you find clients, jobs, and invoices, or sort by custom fields.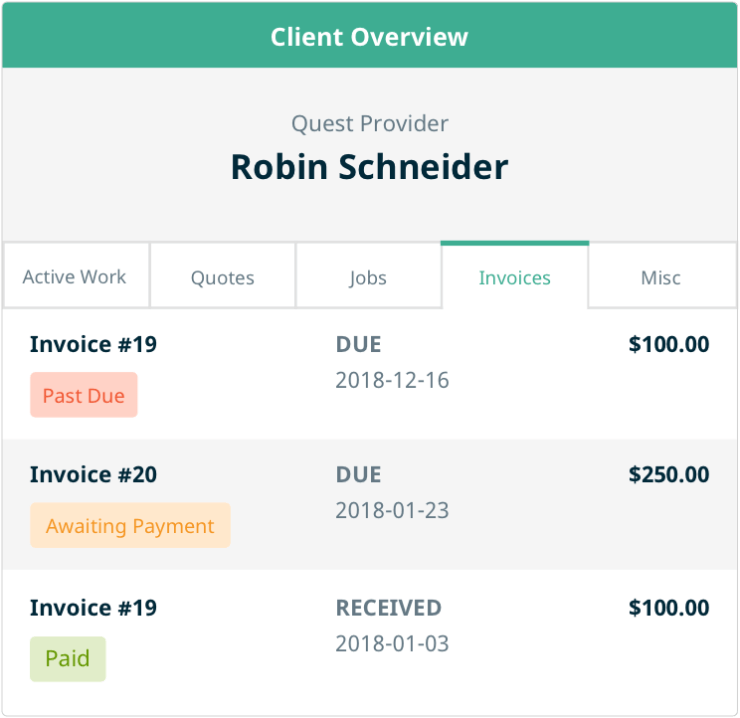 Try Jobber For Free
ALL THE FEATURES, ALL THE SUPPORT, AND
NO CREDIT CARD REQUIRED.
Notes and Attachments
Attach photos and files to a client's account, and collect signatures within the Jobber app.
Whether you're attaching photos of completed work or a job contract, you'll always have access to a client's complete and detailed history, in the office and out in the field.
You can also add notes and attachments to individual jobs you complete for a client.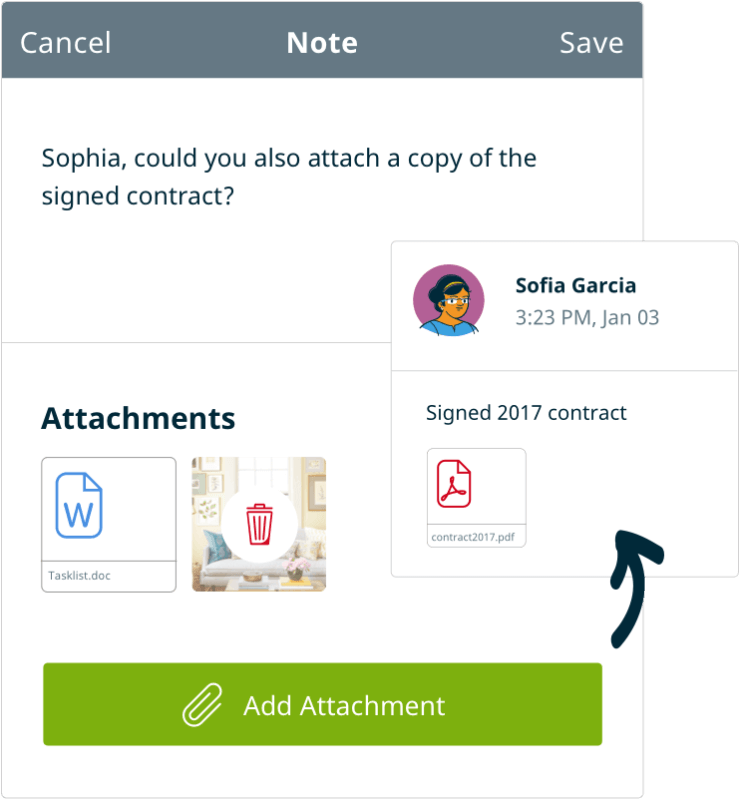 Note Linking
Link notes across related clients, work requests, quotes, jobs, and invoices. You can write a quick note for a client and then instantly link it to all of that client's work requests, quotes, jobs, and/or invoices so that it's right where you need it for later.
Choose where the note appears, so your team has access to all the details they need, when they need them.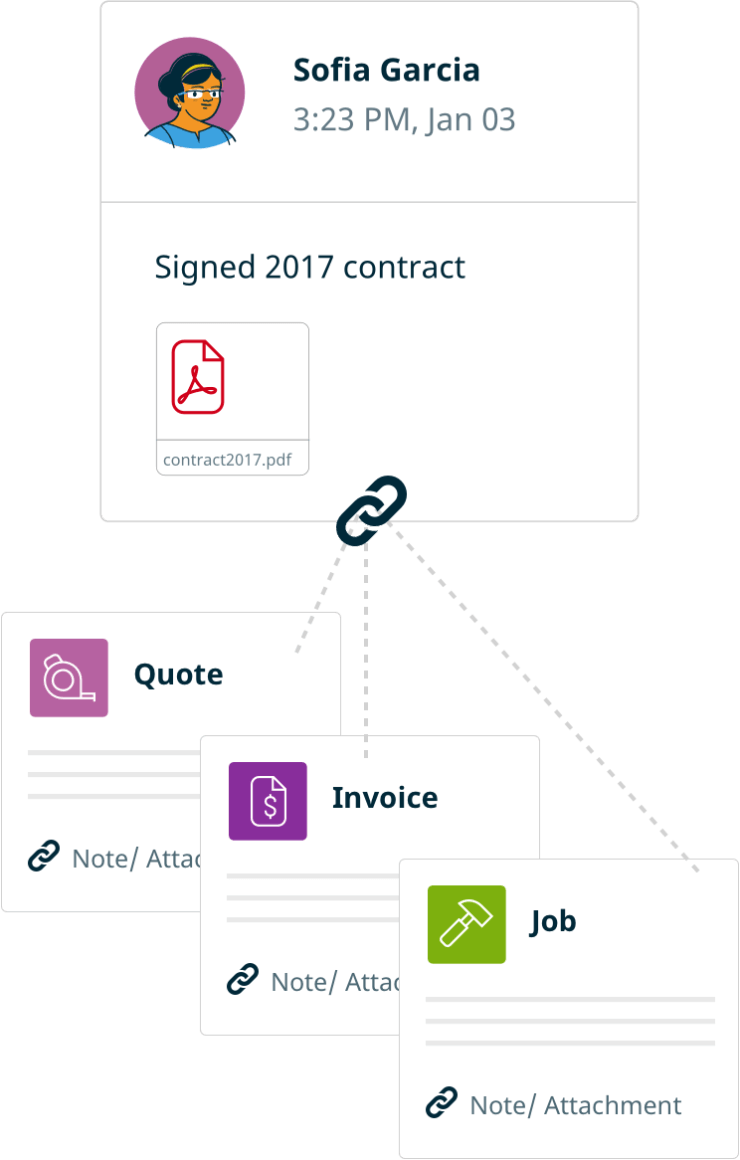 Sales Process Management
Manage leads and stay ahead of the competition with Jobber's expanded sales process features.
Win more jobs by understanding and reacting to leads faster than your competitors. The automatic leads label integrates with Mailchimp and Jobber reporting to enable you to view, manage, and act on leads, so you can close jobs quickly and grow your business.
Available on our Grow plan. Visit pricing
14-DAYS FREE. NO CREDIT CARD REQUIRED.