"We went from only making $5,000 a month in 2012, to a company that's going to gross revenue over $1 million this year. And that's part with Jobber. This month alone, with Jobber, we took in 65 work requests!"
---
ON-SITE ASSESSMENTS
When a client submits a booking request, you have the option of converting it to a quote or a job.
However, if you need to gather more information before you can create a quote or a job for a client, you can schedule an on-site assessment.
Your client gets a reminder before the assessment date, and the team member responsible for the assessment has all the information they need in the Jobber app.
Once you have all the details in hand, you can convert the on-site assessment to a quote or job in just two clicks.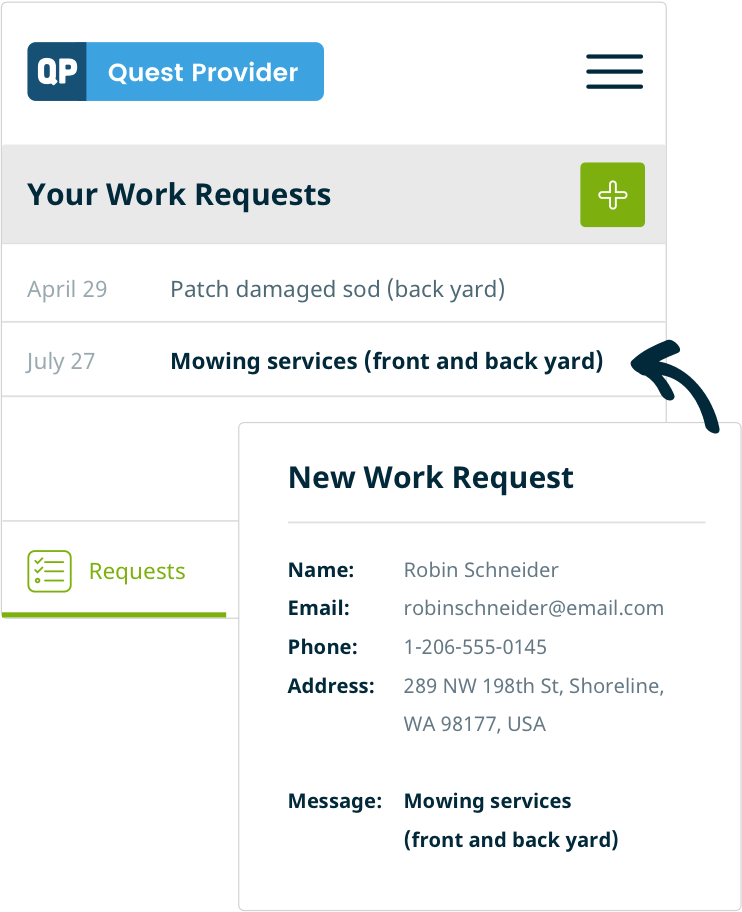 NOTES AND ATTACHMENTS
Attach photos and files to work requests such as before photos or notes on what equipment your team will need.
You can link notes and attachments across related clients, work requests, quotes, jobs, and invoices. More on note linking.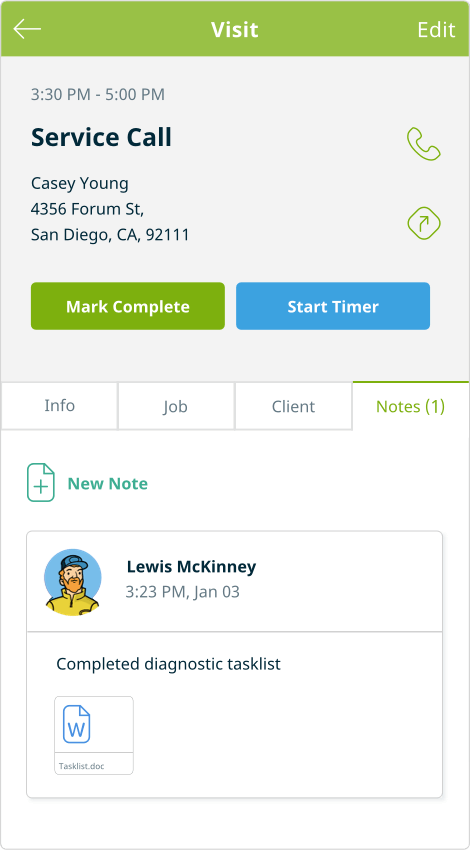 Try Jobber For Free
ALL THE FEATURES, ALL THE SUPPORT, AND
NO CREDIT CARD REQUIRED.
What is online booking software?
Online booking software gives business owners a way for their customers to request and book appointments online. It helps eliminate phone tag and back-and-forth by giving customers an easy way to schedule appointments.

Jobber's online booking functionality has been designed specifically for field and home service businesses. If you or your team has appointments and work outside in the field, Jobber works for you.
What features are included in my Jobber subscription?
Jobber has different plans to service your business's unique needs. Each plan builds upon a core set of features that offer the essentials.

Online booking is available on Jobber's Core and Grow plans. Learn more about our pricing plans.
What support is included in my Jobber subscription?
Whether you're checking us out for the first time, or you're one of our oldest customers, we've got your back when it comes to support. Phone support, email support, and online chat are available to you for free, and included in all Jobber plans.
Does Jobber have any 3rd party integrations?
Yes! Jobber integrates with your favorite apps so you can extend your use of Jobber.