Free Tree Service Invoice Template
Use this free tree service invoice template to quickly create and download a customized invoice for any tree service job. Just add your company and client information to our easy invoice generator, then download your professional invoice as a PDF that's easy to send to clients.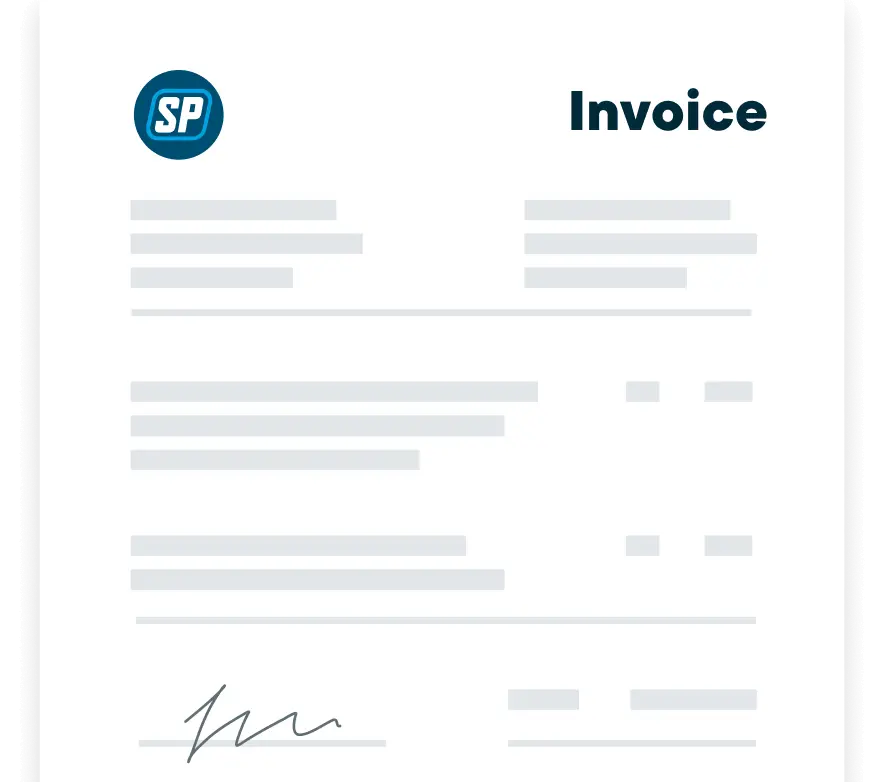 Create a tree service invoice fast with our free invoice generator
It can be hard to format and edit invoices using Microsoft Word, Google Docs, and Excel templates. Use this downloadable and printable tree removal invoice template to take care of the formatting hassle, and share your PDF tree care invoice instantly.
Save your custom invoice template
Looking for an industry-specific invoice?
FAQ
Our

tree service invoice generator

helps you create customizable, professional invoices for any kind of job, in a matter of minutes. It saves you from filling out the same information over and over again (like terms, payment periods, or contact information).

Just type in all the information you would normally add to an invoice. Once you fill out the blank invoice template, you can download your invoice in PDF format and send it to your client.

The free template is part of a larger free toolkit where you can store client information, convert their

tree service estimates

to invoices, and get paid for your tree care and tree removal service. It's perfect if you're just

starting a tree service business

or exploring software instead of pen and paper.

Whether it's for tree removal service, pruning, hedge trimming, or planting, a good tree service invoice

should include

:

• A unique

invoice number

for record-keeping purposes (e.g., Invoice #1001, #1002, etc.)

• Your

tree service business name

, logo, email, phone number, and mailing address

• Your client's name and contact information

• Issue date of the invoice

• A breakdown of your tree care services, with a description of each service

• The hourly or flat rate for each service,

labor costs

(depending on tree height, location, use of large machinery, etc.), materials and quantities, overhead costs, and any special discounts

• Subtotal before taxes, discounts, and service fees

• The total price, including applicable sales tax and discounts

•

Invoice payment terms

that include the payment deadline, special instructions, accepted methods of payment, late fees, and any service warranty disclaimers

• A short thank-you note to your customer for choosing your tree services

Here's a tree service invoice sample that was created using Jobber's invoicing software:

To format your invoices like this sample tree removal service invoice, use our online invoice generator. It has every section your invoice needs—all you have to do is add your job and customer information, pricing, and business contact details.

Using a

tree service invoice template

can help you stay consistent and save you hours of typing and double entry work. To

write an invoice

that gets you paid faster, you should:

• Use a simple, professional layout

• Include your company contact info and customer contact info

• Describe the tree services you provided and include prices for each

• Make your invoice payment terms and conditions clear

• Include your subtotal, applicable taxes, discounts, and fees before the total

To start sending out invoices right away with a simple, customizable template, use our tree service invoicing form for free.

A tree service invoice template can help you write invoices quickly and consistently without having to start from scratch every time. When you spend less time creating invoices, you can invoice your clients faster and get paid.

Using a tree removal invoice template can help you:

• Stay organized and include all relevant information

• Cut down on repetitive data entry

• Spend less time invoicing complicated jobs

• Look more professional than with handwritten invoices

• Reduce room for error by including mandatory form fields

• Get paid the proper amount on time

• Easily track rates, prices, hard costs, expenses, and accounts receivable

• Protect your business with payment terms and conditions

You can find templates as fill-in PDFs, a Google Doc or Microsoft Word doc, Excel or Google Sheets spreadsheets—or using our easy invoice generator.

With our

easy-to-use tree service invoice template

, you can save hours on formatting, copying, and pasting. It's one of many

arborist and tree care business resources

we've created to help you run a more successful business.

There's a big difference between

quotes and invoices

.

A

quote

describes what the finished work will look like and how much it'll cost to complete. Your tree service quote should show the client what they can expect, and you don't start the job until they sign off on it. This is the first step in any project.

An

invoice

is the final bill you send to the client for the completed work. This is the last step of the project. The amount on your tree service invoice might be different from the amount on the quote, depending on how much the work might have changed during the job.

It depends on what you use! With pen and paper, it can take a long time to write down your contact details, add your client's information, and write every line item and price from memory.

You can speed up this process by using an easy-to-fill tree service invoice template. With a downloadable invoice template, it should only take a few minutes to fill in the details that are specific to the project, then send your client a digital invoice.

The short answer is no. Having several versions of tree service invoice templates can overcomplicate your invoicing workflow and make room for error.

You should include all the same information fields on your tree service invoices, no matter who the property owners are. That way, you don't overlook any important details that could lead to client confusion or

incorrect payments

.

You should

send an invoice

as soon as you can after the visit is complete.

Ideally, you shouldn't wait longer than 48 hours after the job to send the invoice. Sending an invoice too early or too late can lead to confusion and leave a bad impression.

Instead of waiting until the end of the month to invoice all your clients at once, it's great to have a ready-made invoice template that you can send invoices right after each job is done. Invoicing faster helps you

improve cash flow

and stay efficient.

Clients should typically pay their invoices within two weeks of the service date. This isn't always possible, though, so try testing payment deadlines and see what works best for your business's

cash flow

.

Some professional tree service companies prefer to accept a deposit beforehand, and take final payment on the day of the service. You might want to

offer financing to your customers

to get some payment up front and make your high-ticket services more affordable.

Tree service invoicing software helps arborists like you collect payment for work using invoices that you can create, send, and track online.

Jobber's tree service

invoicing software

makes it easy to create an invoice from your desktop, smartphone, or tablet. With Jobber, you can convert job details into customer-friendly invoices and automatically follow up with customers on overdue payments.

Here's what you can do with invoicing software:

• Create professional invoices that feature your logo and company branding

• Set reminders to invoice after each visit, or create a custom reminder schedule

• Automate invoice follow-ups with customized emails and texts

• Send multiple invoices at once with batch invoicing

• See which invoices are paid, awaiting payment, and past due

• Keep track of which visits have and haven't been invoiced

•

Communicate with clients

using email and SMS

• Get paid faster with

credit card processing

and

consumer financing

options

•

Schedule your crew

, route work, and track time and expenses

Learn more about how Jobber can help you

create invoices and get paid faste

.
Over
200,000

home service pros in 50+ industries trust Jobber
"
If you can make a quote on the spot, you're 10 steps ahead of the competition.
"
Jobber changed the game because it's right at people's fingertips.