How does Jobber's CRM for roofers work?
Jobber's roofing contractor CRM keeps client and job details at your fingertips and helps you build better customer relationships. Learn more about each feature:
Client Details
Create detailed client profiles you can access fast
Customize your client profiles to capture what matters most to your business, like roof measurements, then access them effortlessly from the office, truck, or job site.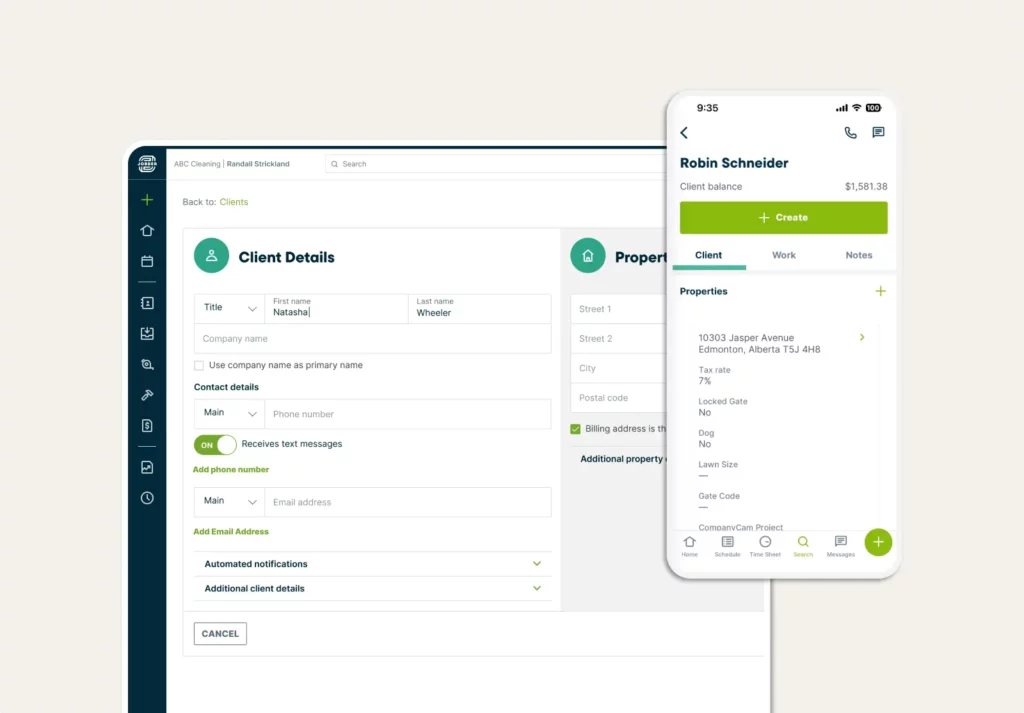 Job History
Quickly find client history at your fingertips
Have a client's full roofing job history available on your mobile device and never scramble for details during a call.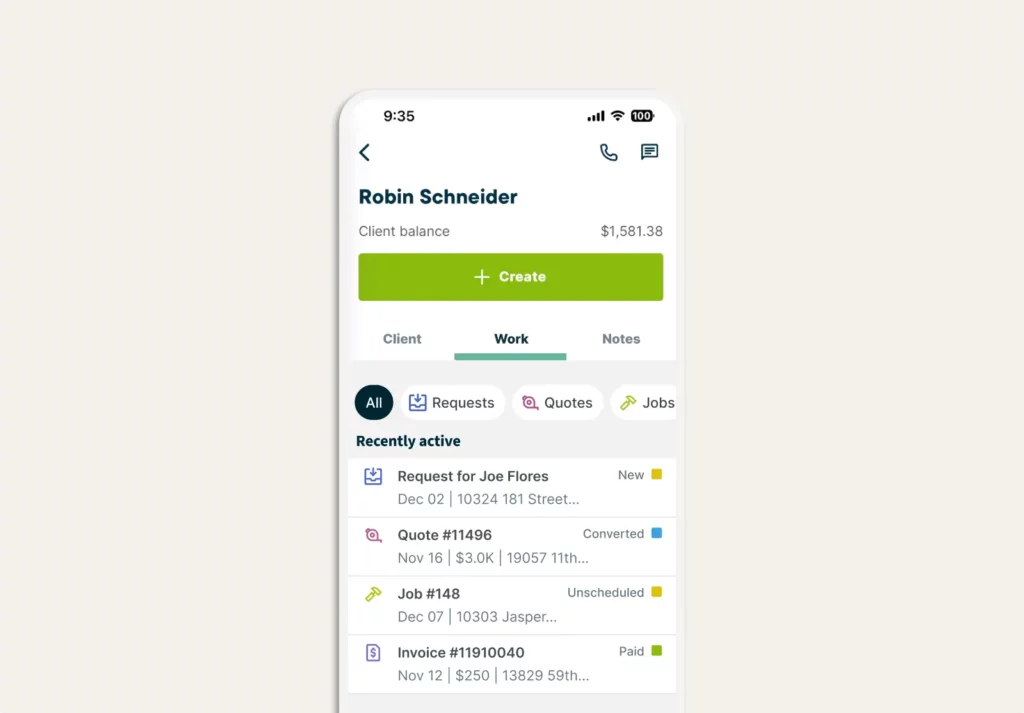 Communication History
Maintain organized records of client communication
See all past emails and text messages between you and your clients, including automated notifications, booking confirmations, and on-my-way texts—in one place.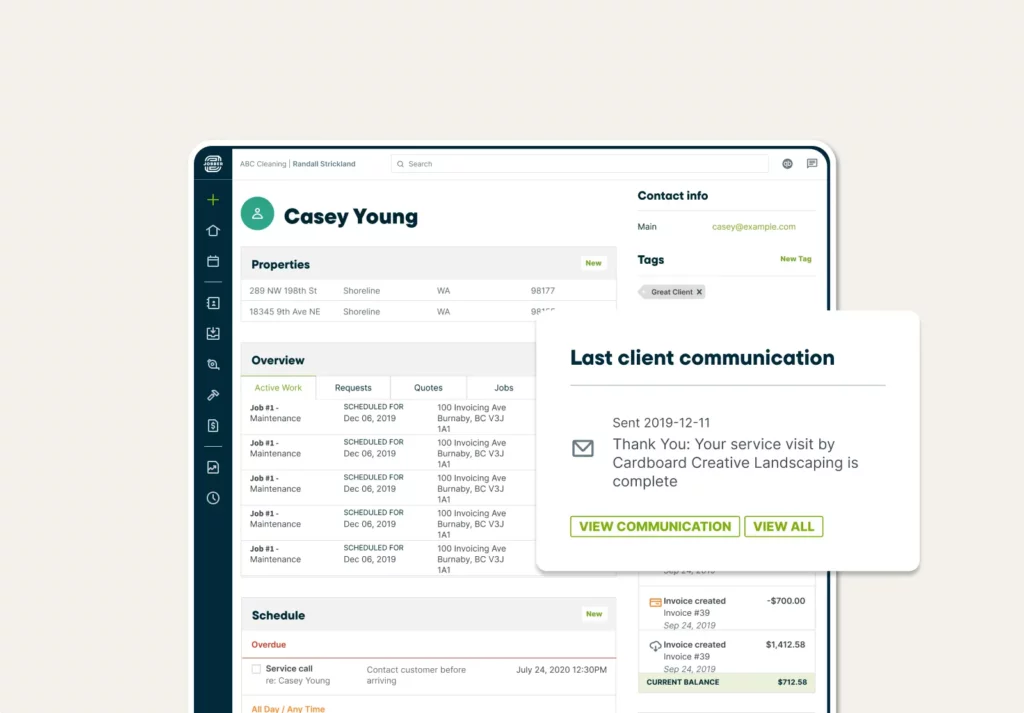 Lead Management
Turn sales leads into customers
Tag contacts as leads in Jobber so you can prioritize your time managing them separately from active clients.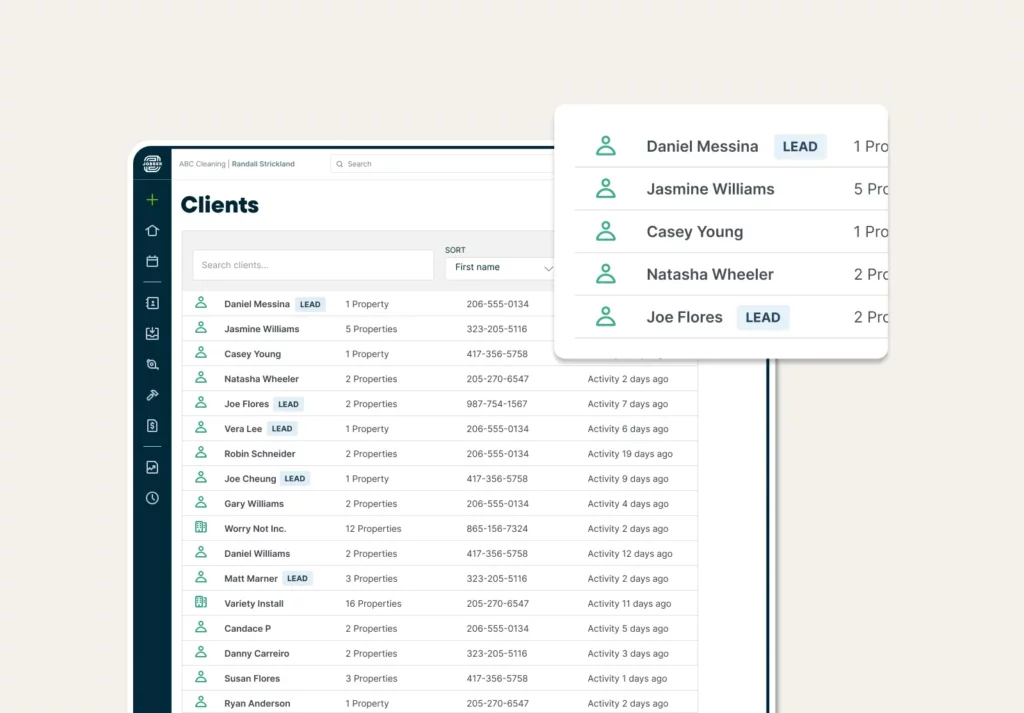 What is CRM software for roofing businesses?
Roofing software like Jobber helps you manage and organize your client details, roofing project history, and communication. You can use customer relationship management software to organize estimates, jobs, appointments, invoices, and billing details.
These detailed and organized records help you deliver a personalized customer experience that makes every customer feel like your #1.
With Jobber as your roofing contractor software, your roofers have access to all the customer information they need at their fingertips—without the constant phone calls back to the office. That helps you deliver a professional and reliable service to every customer.
You can also use Jobber to send quotes, schedule jobs, and invoice your roofing customers.
For your
Business

:

• Provide roofing professionals with the information they need to get the job done right

• Track and organize the client details that matter most to your roofing company

• Save time and headaches with client profiles that are always up to date with work and communication history
For your
Customer

:

• Get a personalized experience and consistent customer service

• Avoid the hassle of providing contact details more than once

• Trust that your personal information is secure and only accessible to roofing contractors who need it
Integrations that fit the way you work
Jobber connects with your favorite apps and software to save you time.
Availability depends on location and plan
See All Integrations
Over
200,000

home service pros trust Jobber
"
One of my favorite tools for business
"
It gives me a user-friendly experience to take care of estimates and invoices, but also allows me to track all the company's job and scheduling all in one place.