How to Run a Successful Lawn Care Business: 5 Management Tips
June 15, 2022
6 min. read
Running a successful lawn care business takes more than great work in the field. To book more jobs, get paid faster, and keep clients happy, you need efficient ways to manage your day-to-day administrative work and communication.
Follow this guide to better lawn care business organization—we'll walk you through the best ways to send impressive quotes, schedule crews, communicate with clients, and manage invoices and payments.
You can also watch our video, "How to Run a Lawn Care Business," to get advice from experts in action:
1. Simplify your quoting process
Professional estimates and quotes help you win jobs, get clients, and keep your business running. But when you're servicing lawns all day, there's hardly time to write detailed estimates from scratch and chase down quote approvals.
Here's how to speed up your estimating and quoting process:
Create quotes with a template. Instead of pen and paper, use a lawn care quote template customized with your company branding. Templates let you add your services, pricing, photos of your products, and estimate terms and conditions to a professional, well-formatted document.
Send quotes over email, or through a self-serve customer portal like client hub, so your customers can view them easily. Online access to quotes allows your customers to request changes and approve the quote from anywhere.
Follow up frequently to remind clients to approve their quotes. Create one or two standard quote follow-up emails that you can send to all your clients, and set a schedule for yourself to send out those reminders.
Using lawn care management software like Jobber, you can create interactive and professionally designed quotes. You can even allow customers to add on optional services and approve the updated total.
Once you've sent your quote with Jobber, you'll win the job faster by setting up automatic follow-up emails to remind your client to approve the quote. When they're ready, customers can visit client hub to easily pay a deposit or provide a signature.
2. Create flexible and efficient team schedules
When you book mowing and lawn maintenance visits, get them into a calendar that's easy to read, edit, and share with your team.
Using a flexible scheduling tool will save you the trouble of calling your team members every time a job is rescheduled, or when job details are updated.
Here are more ways you can manage your team schedule effectively:
Create schedules online instead of using spreadsheets or paper. Editable online schedules make it easier to reschedule visits on rainy days and respond to last-minute cancellations.
Personalize your calendar with color coding and filters to quickly see what's important, like job status or visits assigned to certain team members.
Create faster routes and maximize productivity by assigning jobs to the closest team members.
READ MORE: How to create a profitable lawn mowing schedule [free template]
In Jobber, you can easily drag and drop visits that need rescheduling. To avoid overbooking, underbooking, and double booking, choose from five different views and get a clear visual of crew availability.
You can also reschedule all visits from one day, with or without affecting future visits. On rainy days when you can't mow lawns, it's easy to shift visits around to different days on your calendar.
READ MORE: Tips for managing rainy days as a landscaper
When it's time to dispatch, use route optimization to automatically generate the fastest, most fuel-efficient routes for your day's work. As new work comes in, you can assign it to the closest team member based on their GPS waypoint.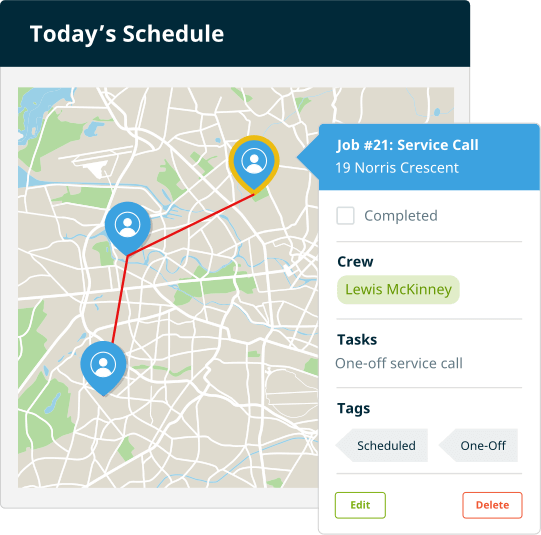 3. Keep clients informed and respond quickly
Great communication is how you earn trust with customers. Create a positive experience by keeping them informed before, during, and after the job.
Follow this schedule to communicate with clients consistently:
A few days before the job, send your clients appointment reminder emails to prepare them for your visit. Include instructions to help clients remove any obstacles to your work—like keeping their lawn unwatered before you arrive or making sure their pets stay indoors.
On the day of the job, send a quick text message saying you're on your way or running late. This can prevent last-minute cancellations and keeps clients confident that you'll be there.
After the job, send a follow-up email to check if your client is happy with their lawn. Checking on customer satisfaction after every visit shows clients you care and gives you the chance to meet (or exceed) their expectations
READ MORE: 5 ways to write better customer service follow-up emails [with templates]
To save time, set these emails and texts to go out automatically using Jobber. You can schedule reminder emails and send standardized 'on my way' text messages before every visit without typing them each time.
Then, manage all these conversations in a single place. Using two-way text messaging, you can see what was sent, when it was sent, and which team member sent the message.
4. Make it easier to send invoices and collect payments
When you make it easy for lawn care clients to receive and pay invoices, you can get paid more frequently and improve cash flow. That makes it easier to invest in your business's success.
There are two important steps to improving your invoicing:
Learn how to write an invoice that's professional, accurate, and easy to read
Set up a process to follow up on unpaid invoices
To write your invoices faster, use a customer-friendly lawn care invoice template you can customize with your company branding, contact information, and pricing for the job.
You can use Jobber to track which invoices are sent or outstanding, and get reminders to send invoices for jobs you've just finished.
Then, get paid faster by offering customers a convenient online payment experience. Here are the best ways to do that:
Collect payments by credit card and online using instant credit card processing software
Offer bank payments as a convenient, fast, online alternative to checks
Set up recurring payment processing to securely store client card information and automatically bill your clients for weekly mowing jobs and other repeating lawn maintenance visits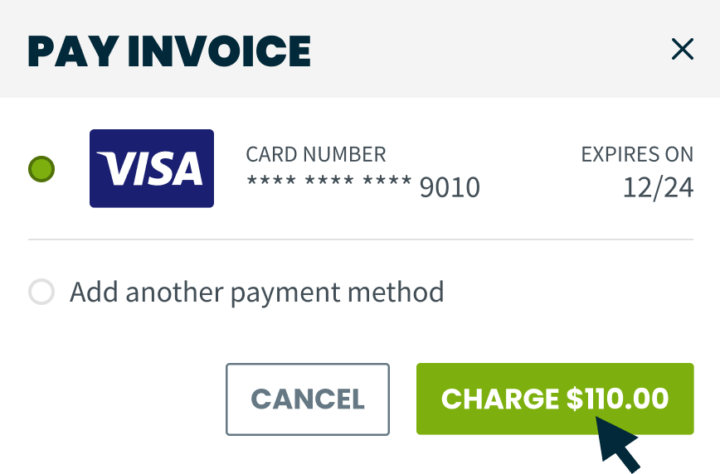 5. Organize your client and job info in one place
When you and your team have all the information about a job, you have what you need to do your best work. Keep client contact information, job notes, quotes, and invoices all in one place so you can find that information easily.
Keeping this info organized doesn't just make your admin work easier—it also helps you give every client a personalized experience.
To run a more successful lawn care business, use customer management software to:
View past quotes, jobs, visits, invoices, and a full billing history associated with each of your clients
Use custom fields to track whatever additional information is important to you, like entry codes or pets at the property
Tag clients as leads to manage them separately from active clients
Add notes and photos to a client's work requests, quotes, jobs, and invoices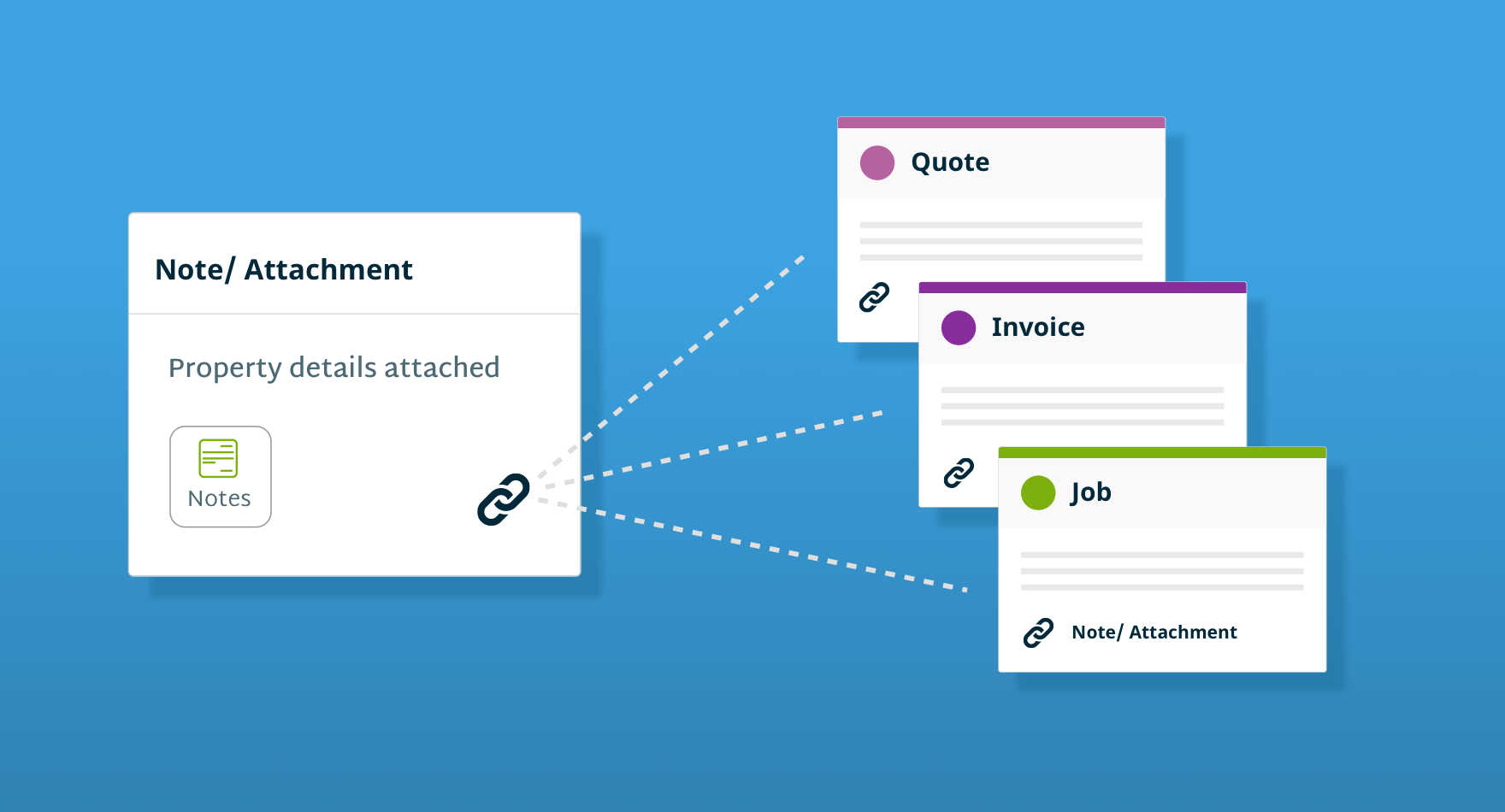 Running a successful lawn care business takes skilled work, perseverance, and patience—and the right lawn care business systems to help you manage jobs, clients, and teams with less effort.
Want to go even deeper on this topic? Listen to the Masters of Home Service Podcast Episode 11: How to Run a Highly Efficient Business, with lawn care expert Adam Sylvester.
Originally published February 2020. Last updated June 15, 2022.