QuickBooks Online vs Desktop: What's the Difference?
QuickBooks Online is software that helps you run your accounting and bookkeeping from any computer because it stores all your accounting online. QuickBooks Desktop is a version you purchase and use for just one computer.

Keep reading to learn other ways QuickBooks Online and Desktop are different, including the features they offer, pricing, and ease of use.

Only QuickBooks Online connects with Jobber to connect your accounting with your field service quoting, invoicing, and payments software without double entry.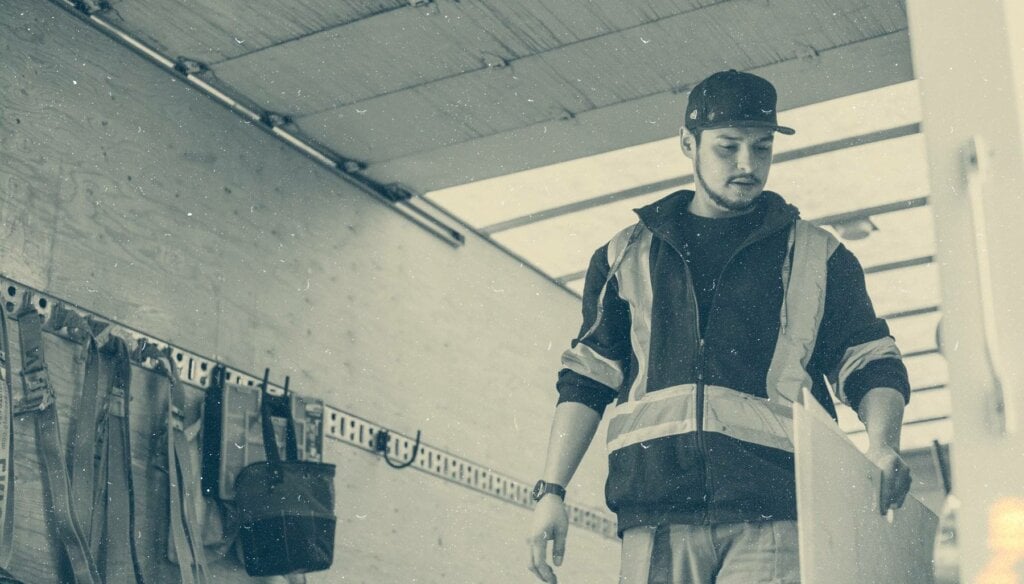 Quickbooks Online and Quickbooks Desktop share many of the same core features. They both offer a detailed chart of accounts, bank reconciliation, accounts payable, accounts receivable, and the financial reports you need to run your business accounting.
Both are compatible with useful add-ons like QuickBooks Payroll and QuickBooks Time to help you run more parts of your business.
Jobber Reviews
(Based on 620 reviews)

(Based on 1.76k reviews)

(Based on 620 reviews)

(Based on 1.2k reviews)
Key differences between QuickBooks Desktop vs Online
QuickBooks Desktop is accounting software that you purchase, download, and install onto one computer. Because updates are only released every few years, QuickBooks Desktop has an older, more traditional look and feel.
QuickBooks Online is software that you pay a monthly subscription fee to use—and you can use it on any computer that's connected to the internet.
QuickBooks Online constantly adapts to the needs of modern small business owners, offers more plans, and makes it easier to add new features as you need them.
Here's are other ways QuickBooks Online and QuickBooks Desktop are different:
QuickBooks Online
QuickBooks Desktop
Ideal business types
• All small to medium-sized businesses that need online access to their accounting from anywhere
• Midsize to large wholesalers, manufacturers, retailers, or other businesses that need to manage inventory and automate order management

• Teams that prefer locally installed accounting software and don't want to rely on internet connectivity
Accessibility
Accessible anywhere with an internet connection
Only accessible from the machine where it's installed
Number of users supported
1–25
1–30
Ease of use
Very easy. QuickBooks Online has a simple, clutter-free interface. It doesn't require advanced accounting knowledge to use, and takes just a bit of training to use.
Moderately easy. QuickBooks Desktop has an older, bulkier design. It takes a bit more digging to find the tools you need.
Unique features
• Transactions automatically sync between your bank and QuickBooks Online

• Automatic daily backups save your financial data to secure cloud storage

• You can add your accountants as users

• Offers optional live bookkeeping support (QuickBooks Live)

• Syncs with Jobber (field service management software)
• Automated purchase order management

• Pre-built industry-specific reports for manufacturing, wholesale, nonprofits, and retail
App integrations
450+
250+
Speed and reliability
• May be laggy if your internet connection is weak
• Depends on the speed and power of your computer
Pricing
Starting at $24/month
Starting at $41/month
Who is QuickBooks Online better for?
QuickBooks Online is the better choice if you're a midsize or small business owner because of its accessibility, pricing, ease of use, and integrations with other apps.
On the whole, QuickBooks Online is:
More accessible. QuickBooks Online keeps your accounting data in cloud storage, meaning you can access it from any device. QuickBooks Desktop charges an additional monthly fee to get cloud hosting, and only offers it if you're on the Enterprise plan.
Less expensive: QuickBooks pricing is updated often, but the desktop version is typically around double the cost of QuickBooks Online. The online version sometimes offers a lower monthly price if you skip the 30-day free trial.
Easier to navigate: QuickBooks Online gets constant updates that make it cleaner and more user-friendly. The look and usability of QuickBooks Desktop hasn't changed as much over the years. That's a comfort to long-time QuickBooks users, but not ideal if you want a more modern tool.
Compatible with more third-party apps: QuickBooks Online's connection to the cloud means it integrates easily with a larger number of popular apps. Compatible apps include Gusto for payroll, Jobber for field operations management, and HubSpot for marketing.
Who should use QuickBooks Desktop?
QuickBooks Desktop is best for businesses that need advanced inventory tracking, or those who prefer to store their software locally without relying on internet connectivity.
Choose QuickBooks Desktop if you need:
Advanced inventory management. QuickBooks Desktop Pro, Premier, and Enterprise can all help you track your inventory reorder point by vendor, check on profitability by product, and prioritize which orders to fulfill.
Accounting for multiple inventory sites. When you have multiple warehouses, use QuickBooks Enterprise (the highest tier of QuickBooks Desktop) to account for inventory at each location, track orders and deliveries, and optimize stock levels.
Reports for your specialized industry. QuickBooks Desktop Premier has pre-built reports that track important measures of success for general contractors, wholesalers, manufacturers, non-profits, and professional service providers who need to bill project time.
Only Quickbooks Online connects with Jobber to keep your service business organized
Jobber and QuickBooks Online pair together to keep your customer, invoice, and payment information accurate without any double entry.
By quickly and accurately syncing your important business information from Jobber to QuickBooks Online, you'll cut hours of manual work every week and get back valuable time.
When you use Jobber's QuickBooks integration, you can:
Easily import existing clients, products, and services from QuickBooks Online to ensure both are accurate from day one
Control when and how important information is synced from Jobber to QuickBooks Online moving forward
Automatically sync your clients, products and services, timesheets, invoices, payments, refunds, tips, and payouts from Jobber to QuickBooks Online
Approve timesheets in Jobber and sync them to QuickBooks Online to use for payroll
Automatically reconcile payouts for payments and tips collected through online payments in Jobber
See what customers say about Jobber