Client Information
Client and property information are paired up with service items and notes so that you and your team have a clear picture of what needs to be done.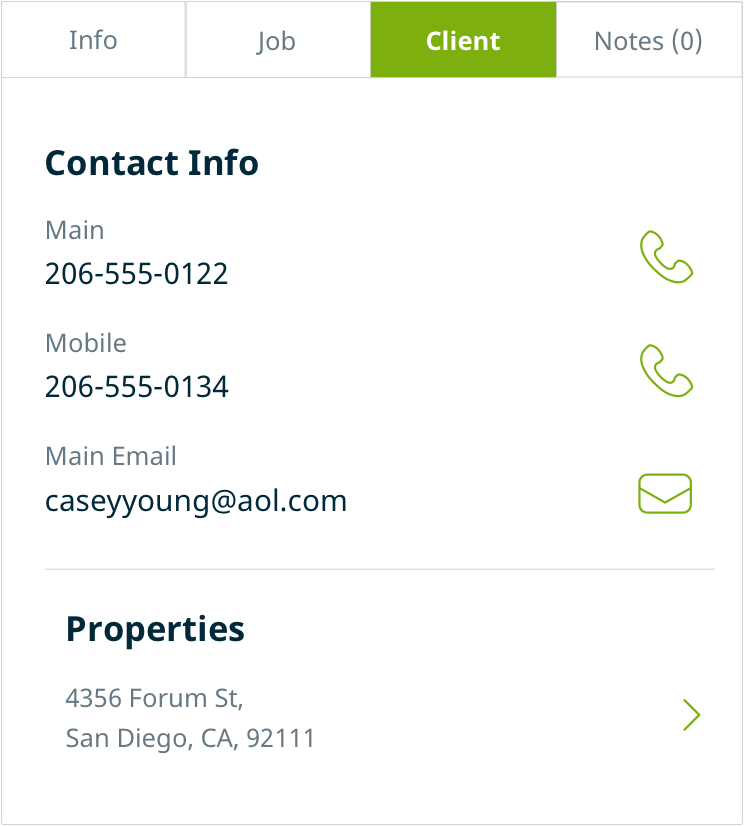 Jobber is an essential tool to our service business.
"It has brought us out of the stone age of paper invoices and work orders and has doubled our production in less than a year."
---
CUSTOM LINE ITEMS
Load your company's products and services into Jobber once and create accurate jobs every time.
All of your services, prices, and procedures are accessible with a couple of clicks each time you book a job.
Custom Line Items: A boost for internal communication and an easy way to show happy clients that your business is detail-oriented.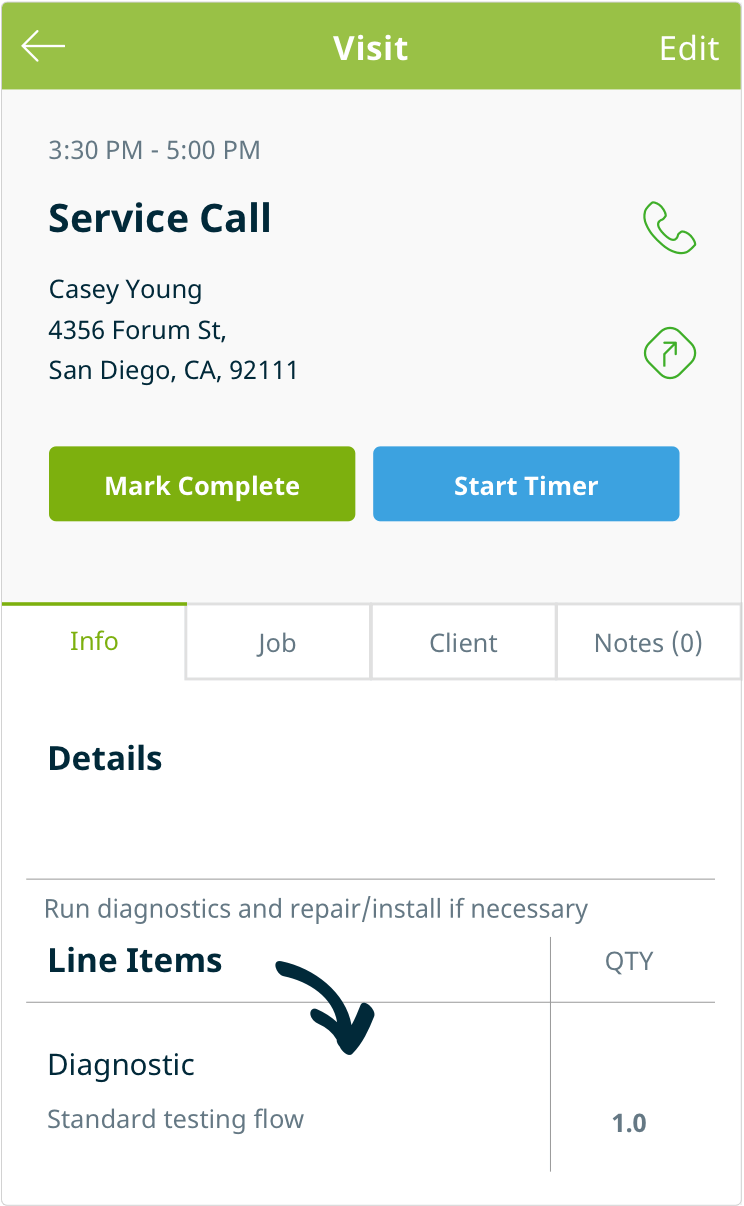 Notes and Attachments
Add notes and attach files to client visits and jobs.
Record unlimited special requirements or instructions, include photos or signed agreements, track interactions—whatever note or file type you need to have on record.
You can also add notes and attachments directly to a client's account.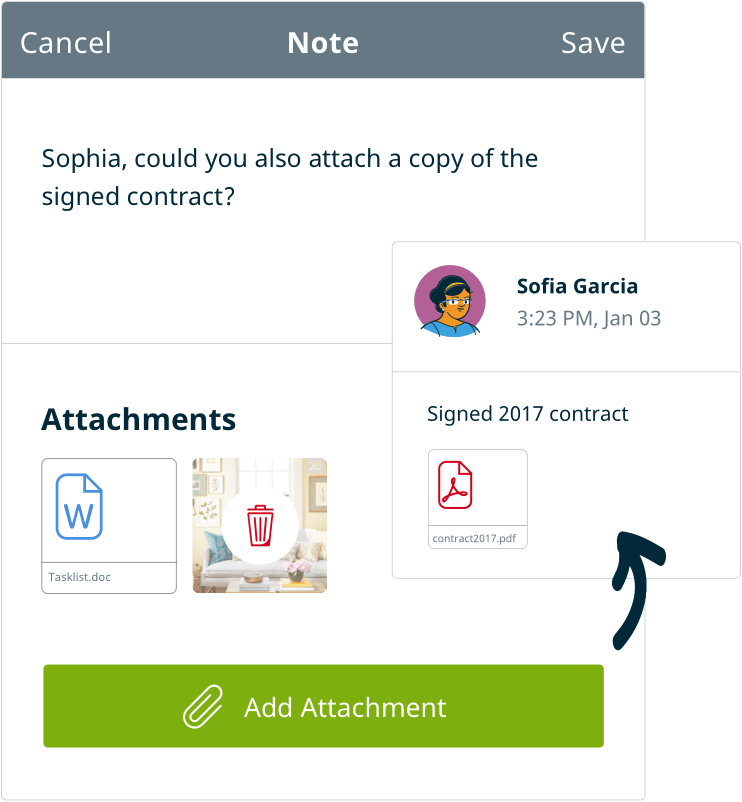 Try Jobber For Free
ALL THE FEATURES, ALL THE SUPPORT, AND
NO CREDIT CARD REQUIRED.
What is a work order?
A work order is a document that outlines details about an upcoming job. It's an internal tool, used as a reference point between a customer and a business, and between employees and departments within a business. Although it can have elements of a quote or an invoice, a work order is a stand-alone document that describes the work to be done on a specific job.
What is work order software?
Work order software is software for business owners to create, track, make changes, and share work orders with your team and clients. Jobber has been designed so that whether you're at the office or in the field, you have the tools at your fingertips to organize your business.
Does Jobber have a work order app?
What support is included in my Jobber subscription?
Whether you're checking us out for the first time, or you're one of our oldest customers, we've got your back when it comes to support. Phone support, email support, and online chat are available to you for free, and included in all Jobber plans.
Can Jobber handle recurring jobs or maintenance contracts?
You bet! Jobber handles recurring jobs really well. Whether your job is just one visit or 100 visits, whether you visit your client every Tuesday, or every Third Friday of each month—you can customize your recurring schedule. And, if things change (because that's just life), we make it easy to move or edit future visits for a job.