Jobber helps you stay organized at each stage of the job.
How does the Jobber drag and drop calendar work?
Here's how drag and drop scheduling in Jobber makes it easier to manage your calendar:
Job Scheduling
Move jobs around your calendar and reassign them fast
Schedule a job with just one tap in your calendar. To reschedule it, drag it over to a different day or time.

When a team member is unavailable, quickly see who's free and reassign work to them on the spot.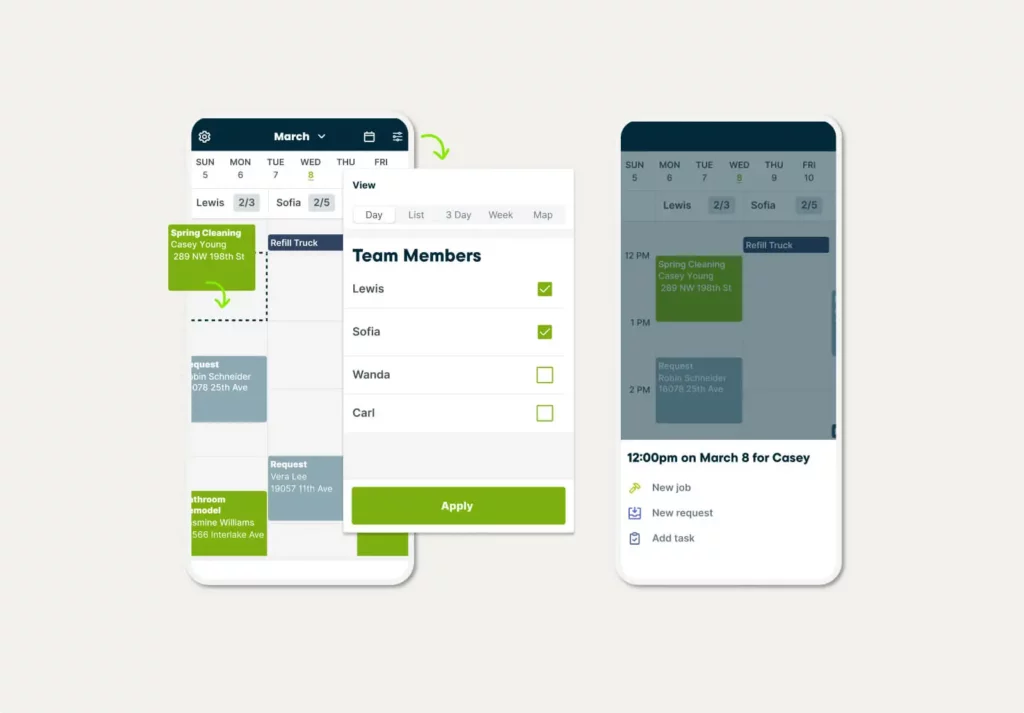 Calendar Management
Make more informed scheduling decisions
Toggle between five different calendar views—including a day view, week view, and more—to get a clear visual of crew availability.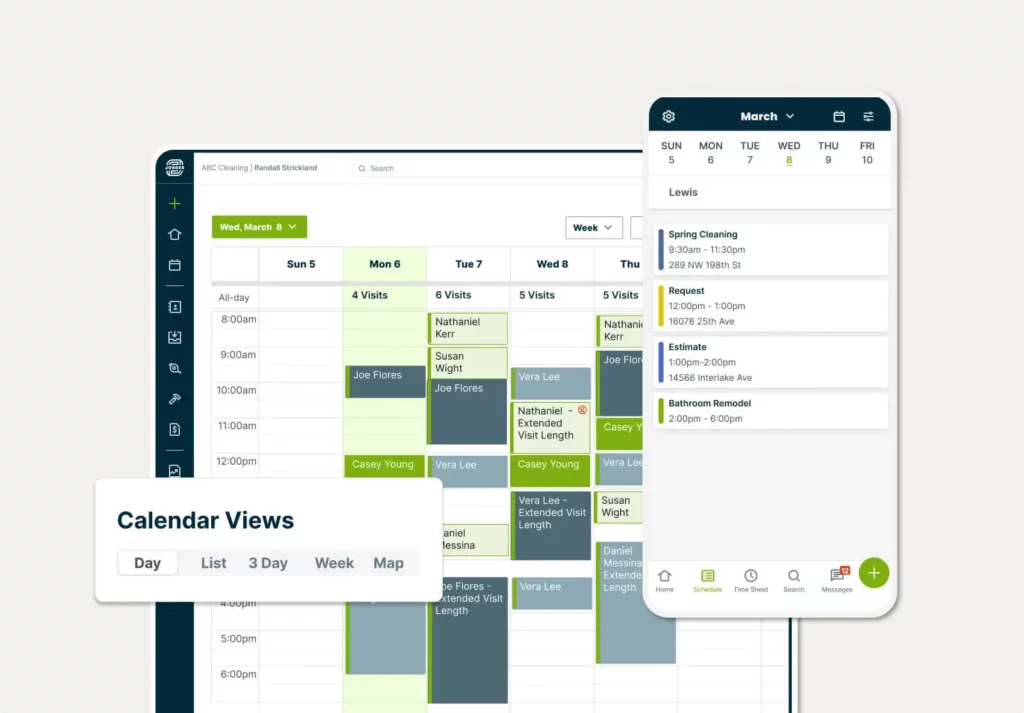 Team Push Notifications
Keep your team updated automatically
Jobber lets your team know their schedule has changed instantly with push notifications that pop up on their phones from the Jobber mobile app.

They'll get a notification in the field if they have a new, rescheduled, or canceled visit that day.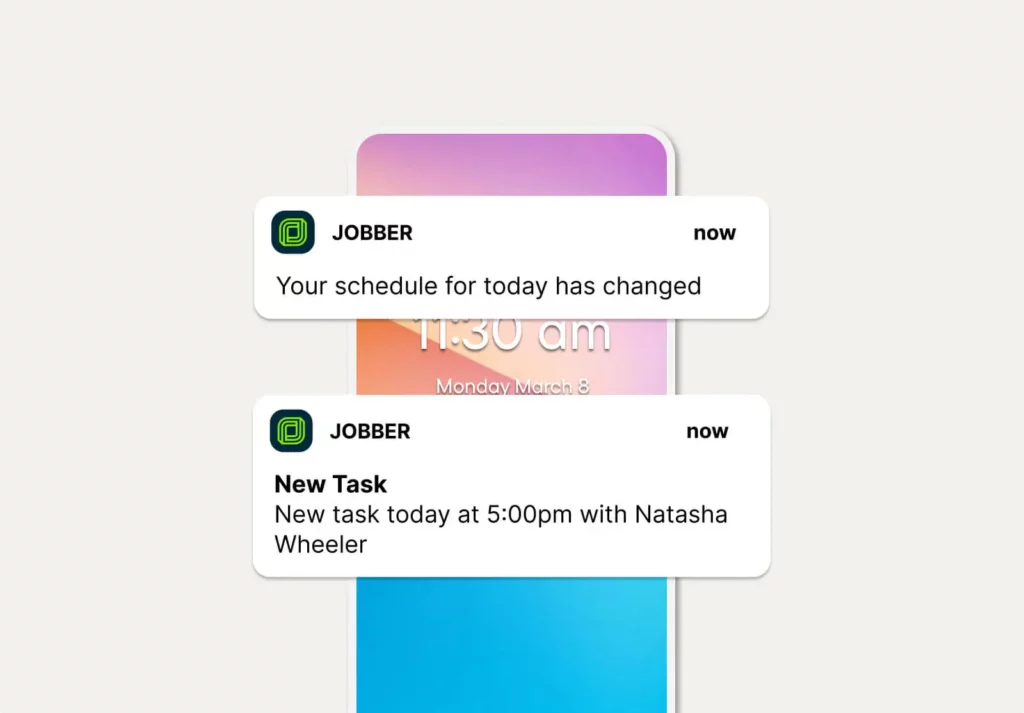 What is drag and drop scheduling software?
Drag and drop scheduling software like Jobber helps you reschedule and reassign jobs quickly and easily. Use Jobber's calendar to get a clear overview of all the upcoming work you have scheduled. Then make changes on the go with one click, drag, and drop.
Running a field service business means you're often working away from the office. Jobber is designed specifically for field service businesses that need quick, on-the-fly scheduling capabilities.
Integrations that fit the way you work
Jobber connects with your favorite apps and software to save you time.
Availability depends on location and plan

See All Integrations
Over
200,000

home service pros trust Jobber
"
There's no messy paperwork, and it gives us more brain space.
"
Jobber reduces phone calls from customers by at least a half, and we're much more efficient at processing jobs in Jobber's schedule.