Jobber saves me a good 2-3 hours a day just on paperwork.
---
Client Notifications
Keep clients up to speed
Communicate with your clients at key points before and after the job. Remind clients about upcoming appointments, let them know when you're on the way, and follow-up when the work is done—and do it all right in Jobber.
SEND TEXT AND EMAIL REMINDERS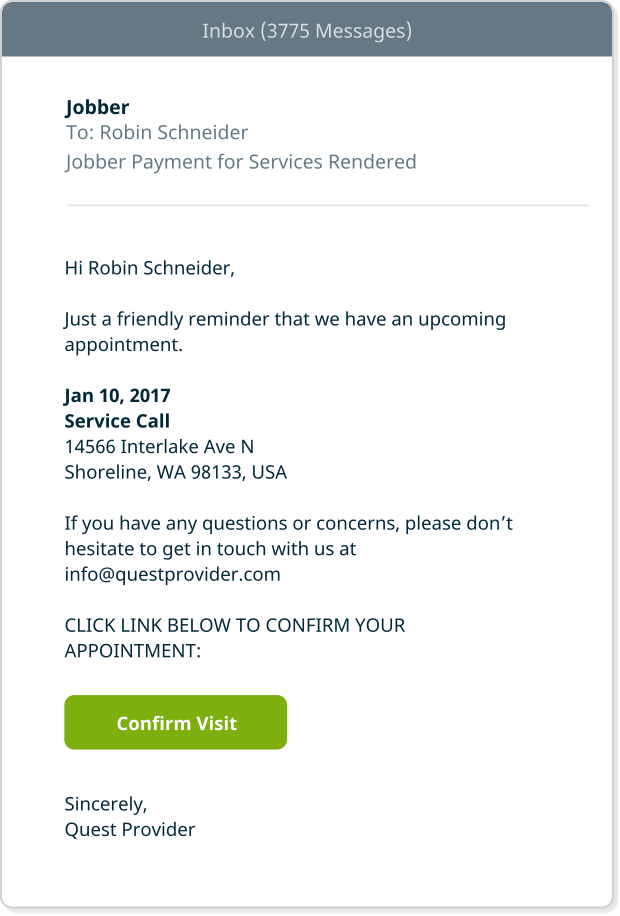 Send professional quotes and invoices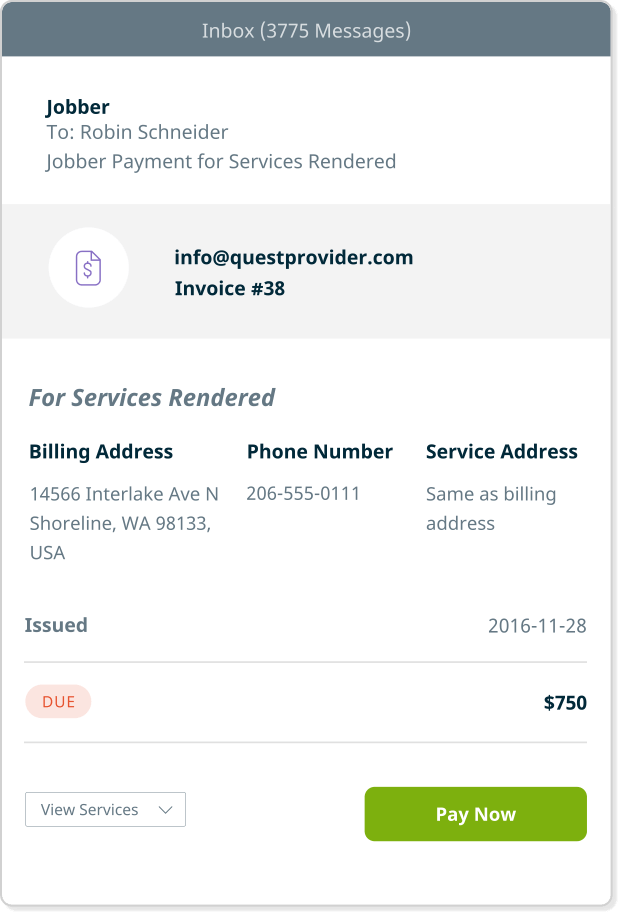 Send on my way text messages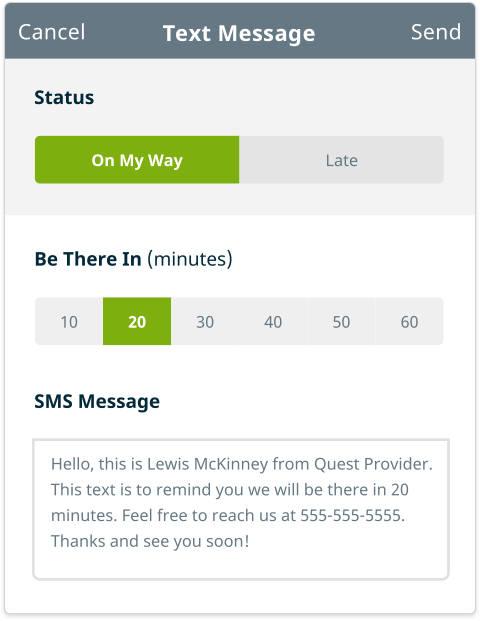 Scheduling and Dispatching
Make your schedule work for you
There's only so much time in a day, and you need to fit in as many appointments as possible. Jobber's drag-and-drop calendar and routing feature helps you find the most efficient schedule for your team.
Manage your teams schedule
Daily routing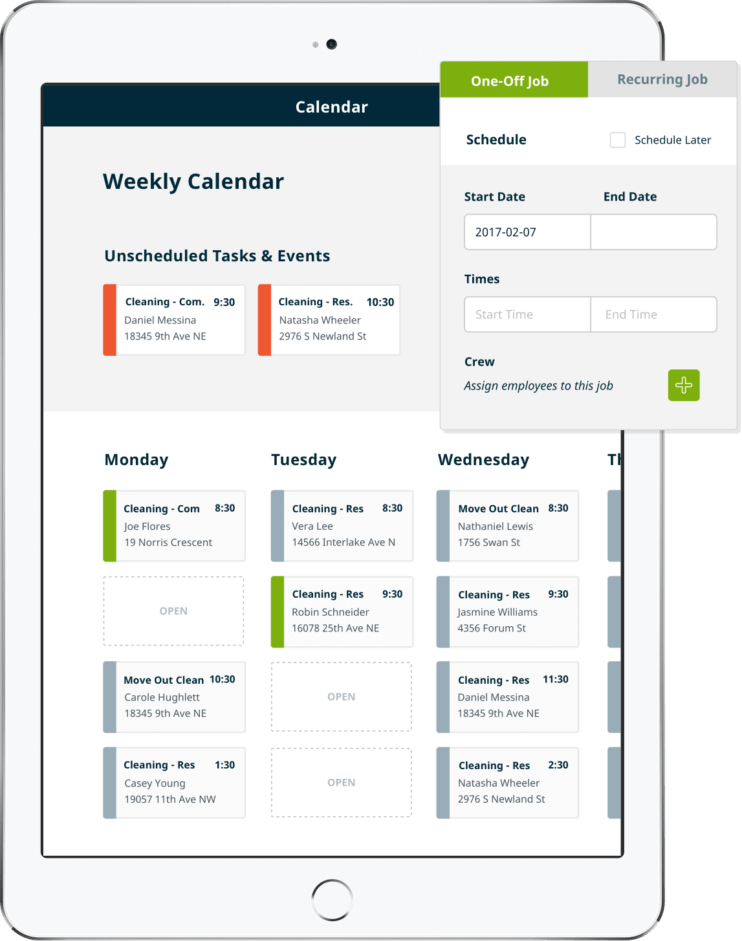 Invoicing & Payments
Send out invoices, fast
Invoicing can take a lot of time, especially when you have multiple appointments a day. Jobber reminds you to invoice for work you've completed and helps you do all your invoicing in just a few clicks.
Never forget to send an invoice
Get paid online and in the field
Send multiple invoices at once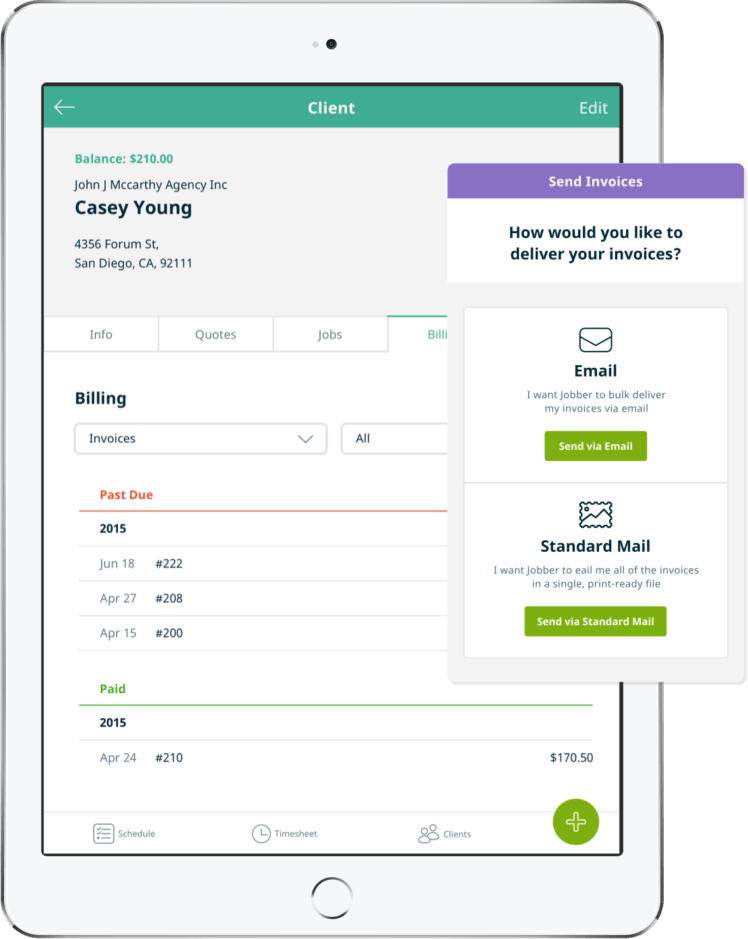 Customer Relationship Management
Manage customer information
Do you have contracts with property managers to clean multiple suites in the same building? Jobber can track which suites you visited and when, then put them all on one invoice to make your contracts (and the client's payments) just plain simple.
Access job and customer info
Automatically track completed work
Track quotes, jobs, and invoices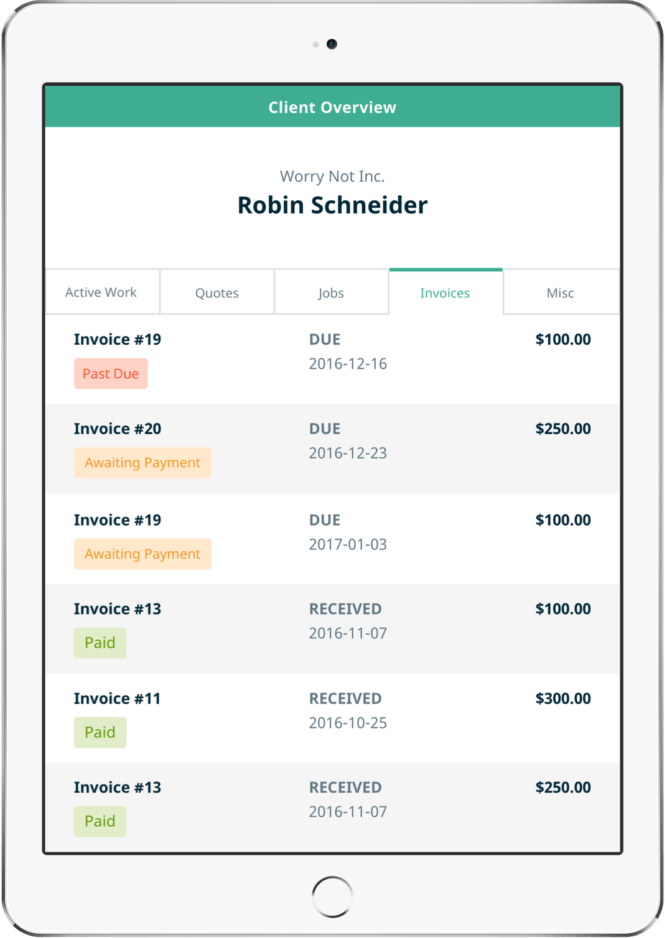 Try Jobber for Free
All the features, all the support, and
no credit card required.
INTEGRATIONS BUILT FOR YOUR WORKFLOW
Jobber seamlessly integrates with your favorite apps and software so you can focus on what you do best—running your business.
JOBBER ACADEMY
Free resources to help you run a killer service business. In addition to creating awesome software to help you run your business we also love answering all of your business questions on Jobber Academy.