Job Checklists
Give your staff the information they need to get the job done right, whether it's their first day on the job or their 500th.
Checklists help standardize workflows, create accountability, and ensure tasks are consistent from job to job, no matter the employee. Use job checklists to train new hires, increase efficiency, and ensure top quality service on every single visit.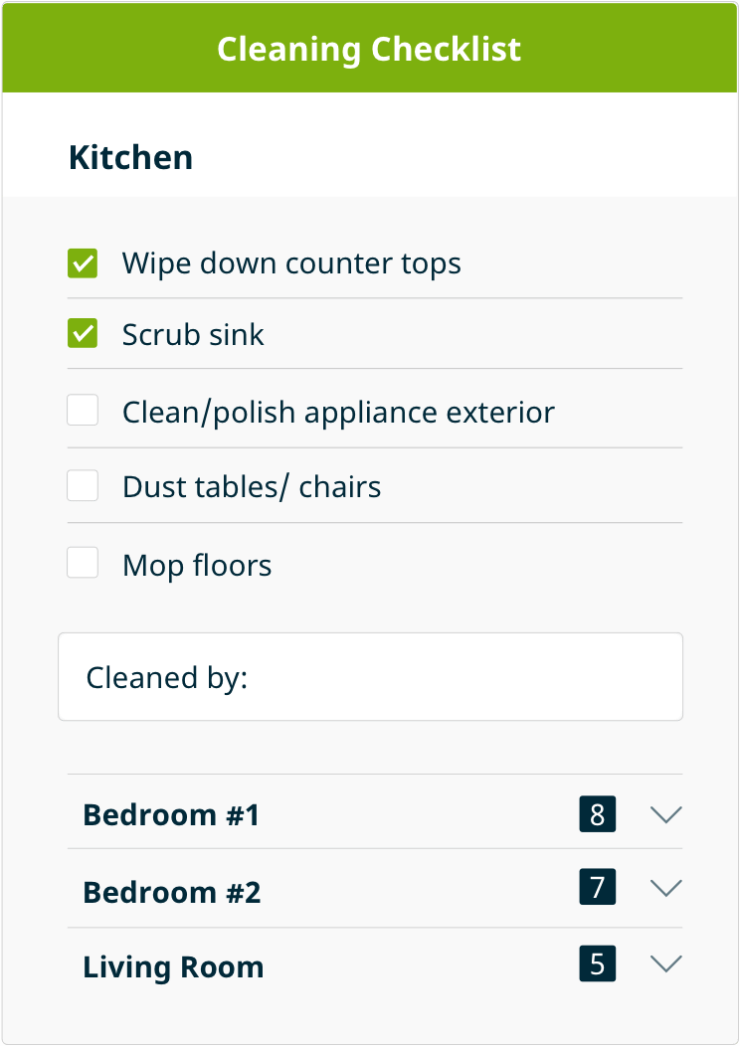 Site Inspection Checklists
Field techs can quickly and easily record crucial details of a job site from any mobile device, including safety inspections, site facilities, chemical tracking, accessibility, and equipment.
All site inspection checklists are completely customizable, so you can create specific instructions for highly customized jobs, or create default checklists applicable to all jobs.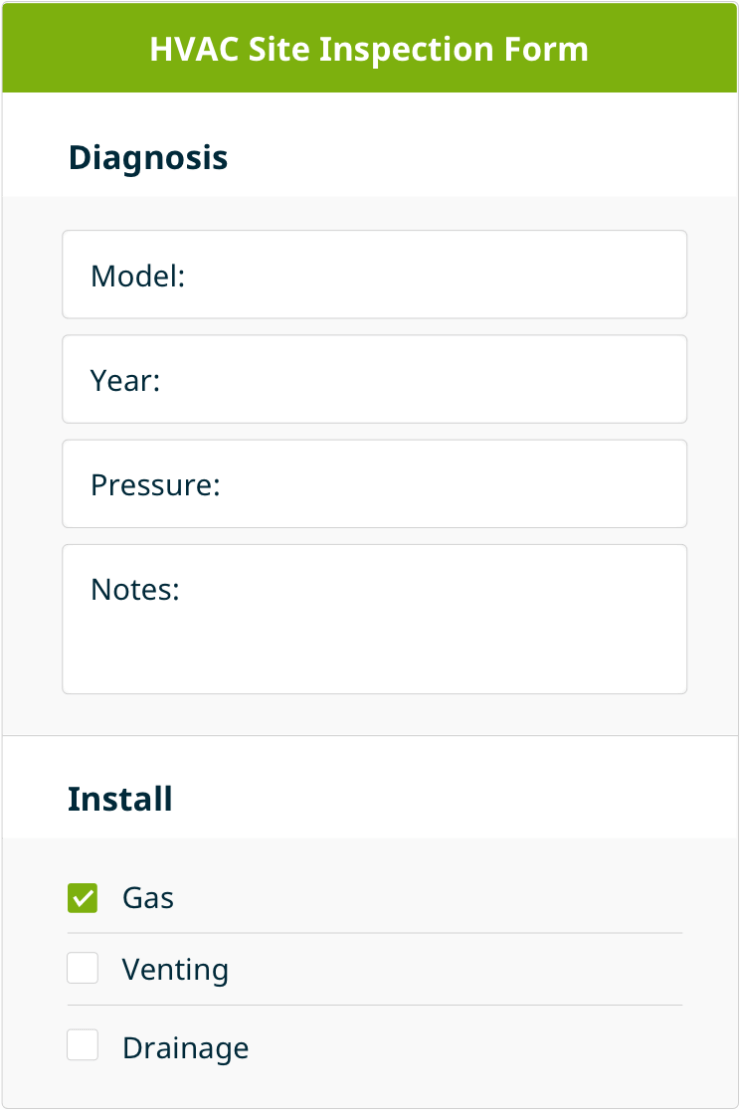 SERVICE AUTHORIZATION FORMS
Use job forms to get a snapshot of key information for any of your service calls. Record the service authorization date, a breakdown of services, client approval, and more.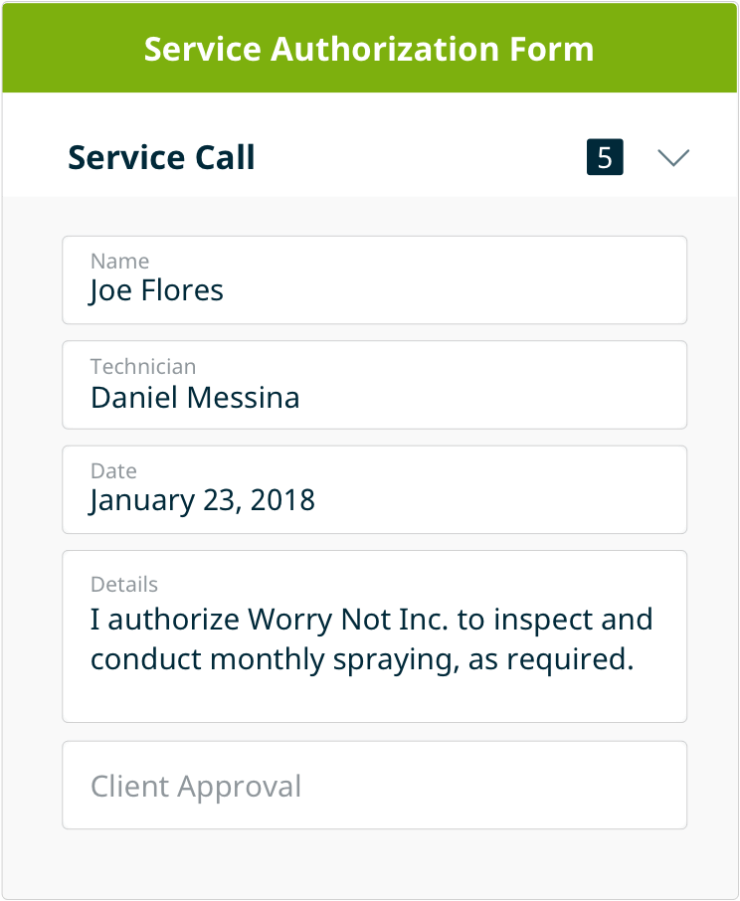 Frequently Asked Questions
A job form or site inspection checklist is a document service providers and field technicians use to ensure consistency and accountability in the field. Checklists can include to-dos, processes, service authorizations, or site inspection tasks.

Binders full of paper job forms and site inspection checklists are a time-waste and a headache. Digitally creating and storing your forms gives everyone in your team access to the forms they need right from their desktop or mobile device. Use job forms with Job Management Software to keep track of client history, store notes and photo attachments, and keep important information from slipping through the cracks. Job Management is available on every Jobber plan.

Learn more about Job Management Software here

.

Every job is different, and every job form in Jobber can be customized to reflect exactly what you need. Customize titles, checkboxes, text fields and text boxes. Create specific forms for highly customized jobs, or create default forms applicable to every job. You can also assign job forms to specific jobs, or create default sheets and checklists applicable to all jobs.

You bet. Jobber gives your team access to their job forms and checklists no matter where they are, from their desktop or mobile device. Field technicians can check off tasks as they go, store completed forms, and send forms to clients all at the click (or tap) of a button.

Yes, Jobber's field service management includes chemical tracking software, so you can easily track, store, and report on chemical and pesticide usage. Learn more about

chemical tracking

.

Whether you're checking us out for the first time, or you're one of our oldest customers, we've got your back when it comes to support. Phone support, email support, and online chat are available to you for free, and included in all Jobber plans. Learn more about

Jobber Support

.
14-DAYS FREE. NO CREDIT CARD REQUIRED.