SAVE TIME WHEN YOU MOVE INFO AUTOMATICALLY BETWEEN JOBBER AND 1,500+ WEB APPS—POWERED BY ZAPIER.
Build processes faster and get more done between apps and tools.
Let Jobber and Zapier handle routine tasks so you don't have to. Link your web apps to Jobber in a few clicks.
Available on Grow plans. Visit Pricing.
With our Zapier Integration you can:
Pass info from Jobber directly to your favorite apps including Google Docs, WordPress, Microsoft Office 365, Facebook pages, and more
Build faster processes and get more done
Eliminate busywork and duplicate information
Make automated tasks on your own––no code required
Use pre-made Zaps designed for Jobber's workflow
Start with a free Zapier account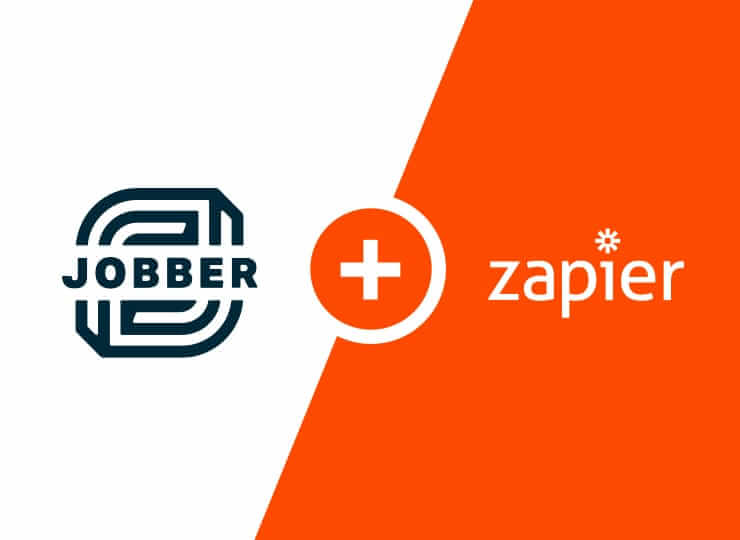 Frequently Asked Questions
Zapier is a user-friendly web service that allows you to automate actions between different web apps through application programming interfaces (APIs). You don't need to be a programmer to make task automations. Zapier helps save you time by moving information automatically between Jobber and 1,500+ web apps. It's a whole new level of field service automation.

Zapier uses "Triggers" and "Actions". Triggers say when to do something. Zaps look at the trigger and complete the action. We have created ten sample Zaps that you can use to start your task automation, or you can create your own triggers and actions in Zapier with a step-by-step process.

This feature, powered by our Zapier integration, is free to users on our

Grow plan

. You must

set up a Zapier account

to use the integration. Zapier offers various pricing plans, starting at $0, depending on your needs.

Field service automation is the process of making redundants operations and tasks that are necessary to run your field service business automatic. It's designed specifically to automate your workflow in the field and in the office so that you cut down work time, duplicate tasks, and duplicate information such as client information, invoicing processes, team communication, and more.

The possibilities are endless, but our Zapier integration can help you reduce busywork, avoid duplicate information, and avoid misplaced information. It will help you take care of tasks when you're out in the field, or in the office by automating them. if you get a call from a prospective client and add them to your Google address book, Zapier can add that contact as a client in Jobber for you. Or, if you create a quote or invoice in Jobber, Zapier will share that information with your team through your favourite messaging app, like Slack. That way, you never have to wonder if your team is on the same page as you.
14-DAYS FREE. NO CREDIT CARD REQUIRED.