Sales and Marketing
How to Hire an Agency to Manage Your Google Ads
September 8, 2017
6 min. read
As your  business grows and you begin to develop a sense of what works and what doesn't in terms of driving revenue, you'll eventually be faced with the opportunity to join the Google Ads game. You'll then have the decision to create a more robust advertising focus in-house, or outsource the work to someone with specialized expertise. But to find the right partner, you need to know the right questions to ask.
Jobber's resident Google Ads and pay-per-click (ppc) expert, Rafael, offers these thoughts on determining the ideal consultant or agency partner for your, what types of services you'll want them to provide, how to negotiate deal terms, and some best practices for running successful advertising campaigns.
Selecting the right agency for you
When outsourcing your Google Ads campaign management, always try to find an agency with some practical experience working with clients in your trade. Coca Cola doesn't go with an agency that's never built beverage ads before, so don't you make that mistake, either. Perhaps the ideal agency has  worked with a competitor of yours in the past, or they have senior staff who come from the home service business world.
Locally-focused companies (i.e., companies that service a specific geographic area) should try to find a local agency with demonstrated expertise targeting consumers in your area (every region has its own quirks). Bigger agencies tend to be less locally-focused, can be cost-prohibitive for smaller home service businesses, and are more likely to be distracted by higher-paying accounts. As far as what you actually want to outsource, think about everything that goes into an ad campaign, including:
Keyword identification and setup
Ad copy (i.e., content) and graphic design
Reporting
Campaign updates and changes
In an ideal world, your agency partner can handle the heavy lifting in each of these realms (otherwise, you'll need a plan to do that work yourself). Even minor, on-going changes to ad copy can be time-consuming but make a huge difference on the overall performance of your ad campaigns.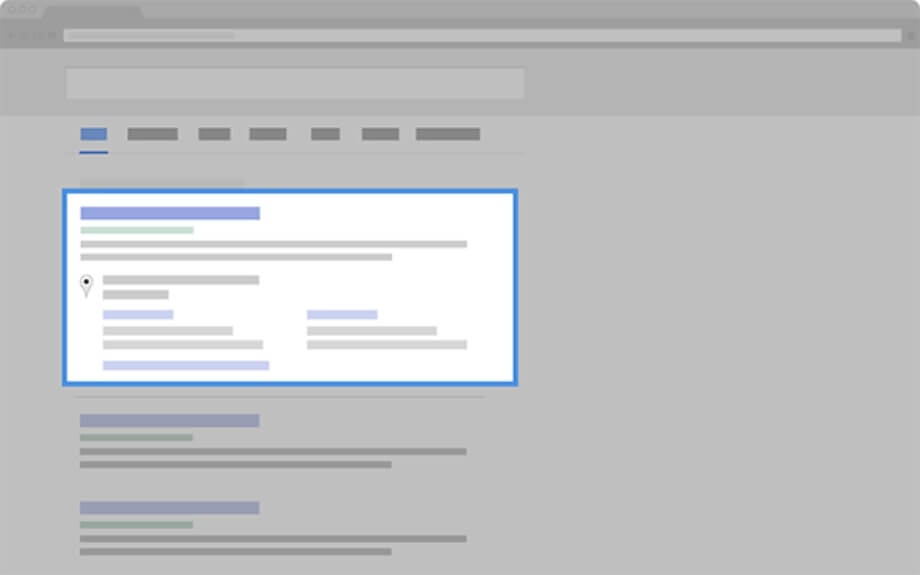 Another important consideration is finding an agency that will be 100% transparent with you and share specific, detailed reports and raw data (see below). A partner who tries to control the performance data that you have access to probably doesn't have your best interests in mind.
For a home service business, learning the ins and outs of Google Ads campaigns is important. Even if you never take on Google Ads in-house, you still want the knowledge required to assess your agency's performance and understand where your money is going.
Essential reports to ask for
All agencies have different ways of reporting on ad campaigns, usually skewed to their preferred philosophy or approach. To avoid reporting that leaves you with blind spots into your business, or flies over your head, ask for the following standard reports, many of which are available directly from Google and can be sent to you in their raw form.
Campaign Performance Report
Includes basic stats, such as clicks, click-through rate (CTR), average ad positions, conversions, conversion rates and conversion value. Look for campaigns and search terms with low cost per conversion, study what makes them successful and roll that intelligence into future campaigns.
Search Terms Report
These are different from keyword reports in that they tell you what terms people are actually using to find your ads and your business. Adding better search terms to your keyword lists will create more traffic at a lower costs, providing better conversion and more ROI.
Demographics Report
This report tells you about the people searching for the service you offer. You can pinpoint everything from age and gender, to marital and education status, location, and even related interests.
Geographic Report
Tells you how ads performs with users in different locations you are targeting. Like audience demographics, this geographic data can help you optimize the targeting of your ads.
When routinely mined for their value, these reports provide a blueprint for fine-tuning your ad campaigns to deliver maximum return on your advertising dollar.
Negotiating terms with your agency partner
Most agencies will charge you a setup fee to get your account up and running, and this fee can often include a first round of creative (the graphic design of your actual ads).
After setup, agencies set their rates by charging a premium on top of your monthly ad spend, sometimes up to 25%. So, if you have $1,000 to spend per month, count on a total cash outlay of about $1,250 to run your monthly ad campaigns. Flat fees (e.g., a retainer model) and hourly services may also be available. 10-15% is a fair management fee, so shopping around can be well worth it.
If you are just starting ad campaigns in a region with an established market leader, you'll likely be up against a competitor with a solid digital footprint and lots of organic search results. That means you're initially going to have to spend more to achieve top rankings in search. This is an excellent scenario in which to incentivize your agency partner to achieve higher rankings sooner, perhaps via a sliding scale of compensation.
Best practices for successful ad campaigns
If you know early July is a key season for generating business, you should have your Google Ads campaign completely planned and budgeted for a few weeks in advance. If 50% of your business for the year will come in this period, make sure you have at least that much of your annual ad spend set aside, as well.
Because of the extra prep time your agency will put into gearing-up for the July campaign, expect that you may need to invest in additional fees leading up to this period, with your revenue payout deferred in the wake of your campaign.
One expert trick is to request a recurring report on the quality score of keywords (basically, the grade that Google Ads gives your keywords). If your agency is continually tweaking your keywords, you'll see this score rise over time. If they're not, you'll see a flat or declining grade.
This grade comes direct from Google and there's nowhere to hide. If a prospective agency can't, or won't share this grade with you and explain what it is they're doing to improve it on a routine basis, find another agency.
Another key to success with Google Ads is to define what success is ahead of time by identifying what 'conversions' you'd like to see. If your ad causes someone to visit your web site, and do nothing else, is that a conversion? Does the visitor need to fill out a form, call your office, book a job, or something else to call it a win? These are all different steps on the customer journey. If you don't agree with your agency provider ahead of time—in concrete terms—on what success is, you're setting both businesses up for frustrating failure.
In conclusion
Investing in the services of a digital agency to help grow your trades business is a big step. Be blunt in communicating your needs and expectations and don't be afraid to ask pointed questions, or walk away if you don't feel like you're getting everything you need.
Always start off with month-to-month deals initially and stay on top of your agency to deliver exactly the reports you're expecting, on-time, every time. Demand clarity on exactly what they are doing on an ongoing basis to improve your ad campaign results and make them show you their work logs and correlate efforts to improved results.
Google Ads may be the agency's expertise, but this is your business we're talking about. Stay firm to your convictions and make yourself a student of the data and you will set your trades business up for growth and success in your local market.