Jobber vs. Square: Payments and Scheduling Comparison
Jobber and Square are both popular options for managing payments, invoicing, and appointment scheduling. Follow this detailed guide to figure out which software is a better fit for your service-based business.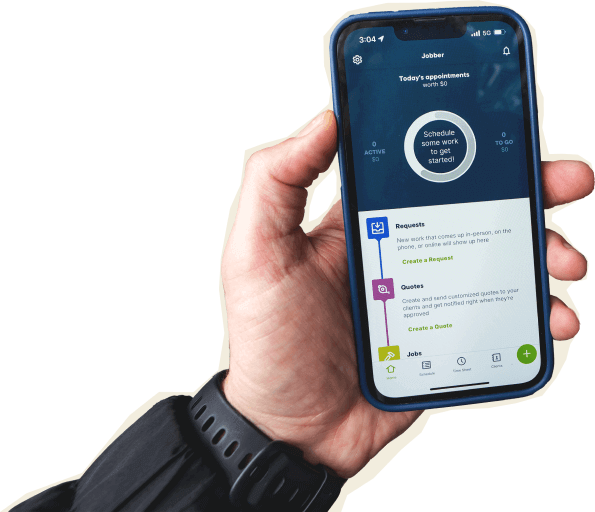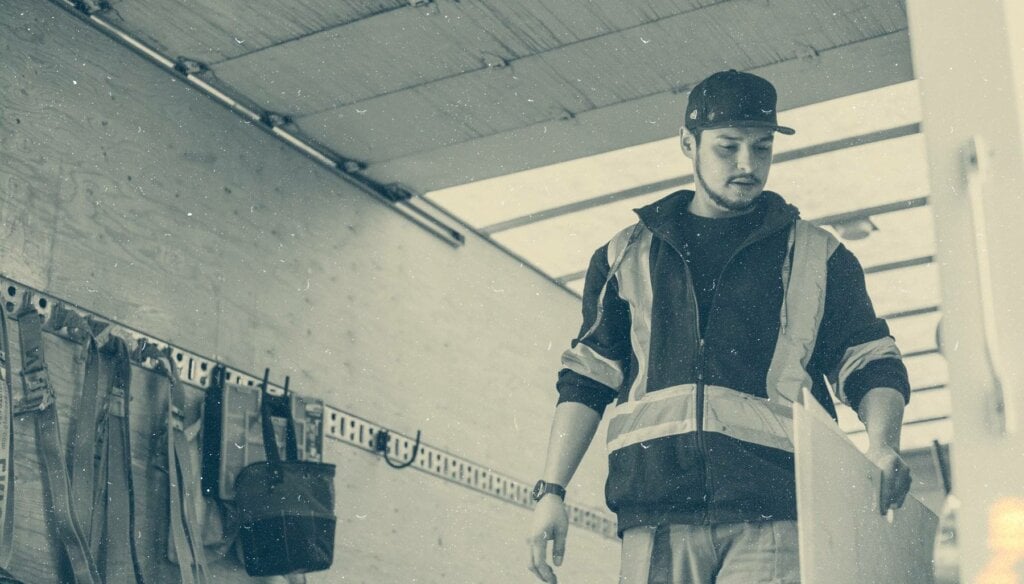 Jobber is field service management software that helps you run a smoother service-based business, offering tools to help you work more efficiently at all stages of a job and stay organized.
Square mainly helps businesses manage product sales with payment processing, invoicing, and e-commerce tools. It also helps service-based businesses with online appointment booking.
The main difference between Jobber and Square is that Jobber is one app built for field service businesses who need to schedule and dispatch teams to customer properties (like cleaners, plumbers, landscapers, and electricians), while Square offers several apps built for different types of businesses.
Jobber Reviews
(Based on 620 reviews)

(Based on 1.76k reviews)

(Based on 620 reviews)

(Based on 1.2k reviews)
What can Jobber do vs. Square?
Jobber and Square can both help your business sell products and services, book and manage appointments, and get paid.
Square has separate apps that accomplish different tasks. Here are a few of them:
Square Point of Sale is the app that lets you process in-person transactions using Square's card reader, payment terminal, or register.
Square Invoices lets you send estimates and invoices to customers, then collect payment online. 
Square Appointments helps you take booking requests from customers, schedule your services, and collect payment.
Meanwhile, Jobber offers a single place for estimating, invoicing, online booking, scheduling, and payment processing.
There's some overlap in the features that each Square app offers. To keep things simple, we'll compare the features across all of Square's apps against Jobber's features:
Both
Jobber
Square
Invoicing
• Customize invoices with your company branding

• Set automatic payment reminders

• Schedule recurring invoices

• Track invoices and payment statuses

• Get alerted when invoices get paid
• Set automatic invoice reminders by text message

• Batch invoicing is included on all plans
• Create up to 100 custom invoice templates with reusable titles, customer messages, frequency, and line items
Payment processing




• Accept credit, debit, and mobile wallet payments through a secure online portal

• Take payments in person with a mobile card reader (Square Reader or the Jobber Card Reader)

• Instant bank deposits available for an additional fee
• Let customers book your services from your website

• Schedule appointments in an online calendar shared with your team

• Set automatic email and text reminders for upcoming appointments
• Instant payouts available for a smaller fee compared to Square
• Offers touchscreen point of sale machines (Square Terminal and Square Register) built for in-person product sales
Appointment booking
• Let customers book your services from your website

• Schedule appointments in an online calendar shared with your team

• Set automatic email and text reminders for upcoming appointments
• Choose from five calendar views to see appointments and crew availability (including a list view)

• Assign appointments to the closest team member based on their GPS location

• Automatically generate the most efficient driving routes to the day's appointments

• Square Appointments syncs with your Google Calendar

• Book resources you'll need for an appointment (like rooms, chairs, or stations)
Quotes and estimates
• Create quotes with line items for your services and products

• Save unit prices for your products and services

• Convert quotes into invoices
• View the estimated margin on your quote and modify your pricing in response

• Follow up on quotes automatically over text or email

• Customers can approve quotes in an online portal 

• Push notifications tell you when customers first views or approves your quote
• Edit the SKU and unit type for products in your item catalog before adding them to estimates
What features does Jobber have?
Jobber has features that help you manage and organize your field service workflow from start to finish.
Home service businesses use Jobber on-site and at the office to quote jobs, schedule visits, invoice customers, get paid, communicate with clients, and keep client details organized.
Here are the key features that make Jobber unique from Square and ideal for service-based businesses:
Jobber integrations
You don't need to give up your favorite apps to use Jobber. Jobber integrates with these tools (and many more) to help you run other parts of your business efficiently:
QuickBooks Online
QuickBooks Online is a complete cloud-based accounting solution that saves you time on bookkeeping, reporting, and financial management.
Stripe
Accept payments online or in the field with Jobber Payments, powered by Stripe. Stripe handles billions of dollars in transactions every year around the world.
Google Local Services
Offer online booking, right from Google search. Locals searching for your services can book an available time in your calendar directly from your Local Services Ad.
Mailchimp
Attract more customers with ready-to-run email marketing campaigns, postcards, Facebook ads, and more.
Zapier
Save time when you move info automatically between Jobber and 1,500+ web apps.
FleetSharp
Optimize your field operations with live GPS tracking and know where your team is in real-time.
| See all Jobber integrations here
Square and Jobber Payments pricing
Square and Jobber Payments have similar pricing. To collect payment online through Square or Jobber Payments, you only pay a processing fee when you collect payment—there are no setup fees or monthly fees.
To accept mobile credit card payments, order the Square Reader or the Jobber Card Reader at one fixed price. Once you have either card reader, you only pay transaction processing fees.
See what customers say about Jobber