We've grown 20-30% every year since we started using Jobber
---
Get more customers
Quotes & Estimates
As a general contractor, gaining new business means responding quickly and efficiently to bid and quote requests. Jobber lets you create, send, and follow up on quotes in the field or back at the office in just a few clicks.
Build quotes and estimates in the field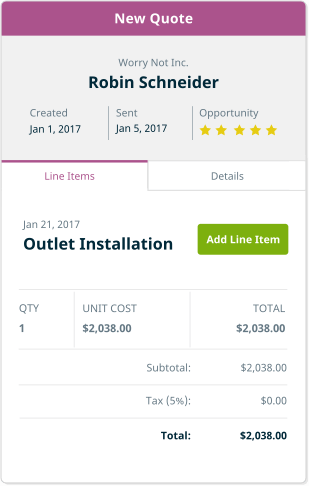 Keep track of your quote history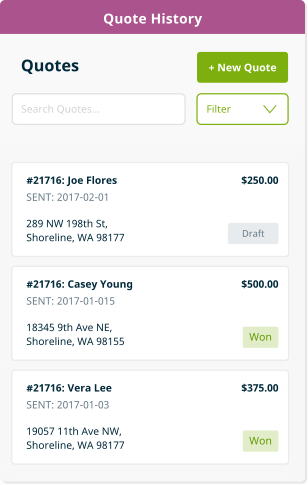 Add detailed line items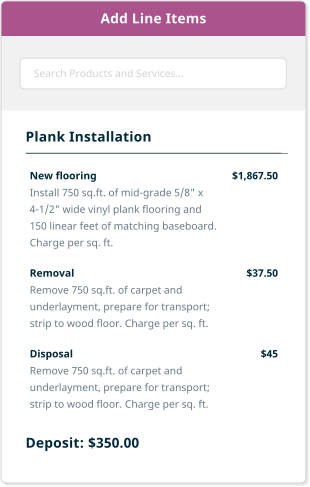 Invoicing & Payments
Manage cash flow and get paid faster
Tired of chasing people down for money? Jobber's user friendly software lets you easily view, track, and send invoices in just a couple clicks. Even better, customers can pay online with Jobber Payments.
Get paid online and in the field
Know who owes you money
Integrate invoicing with QuickBooks Online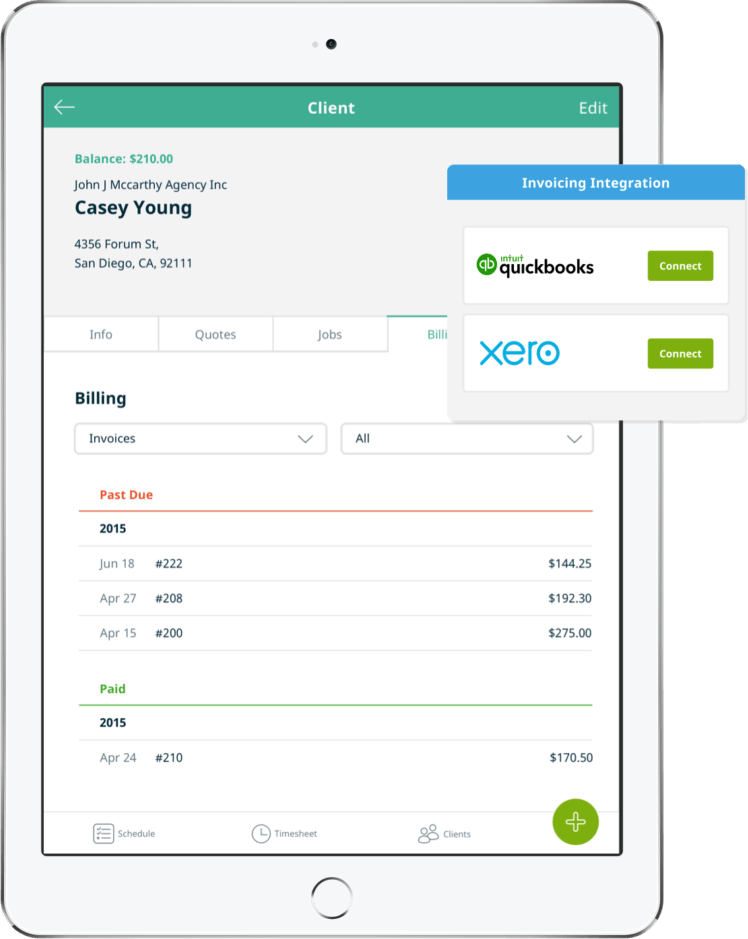 Job Management
Your team stays organized
Things can change day to day. With Jobber's mobile app you can document important job info as it happens to make sure your team has everything they need to get the job done well and on time.
Access job and customer info
Fill out your job forms
Track time in the field
Get GPS directions to your next job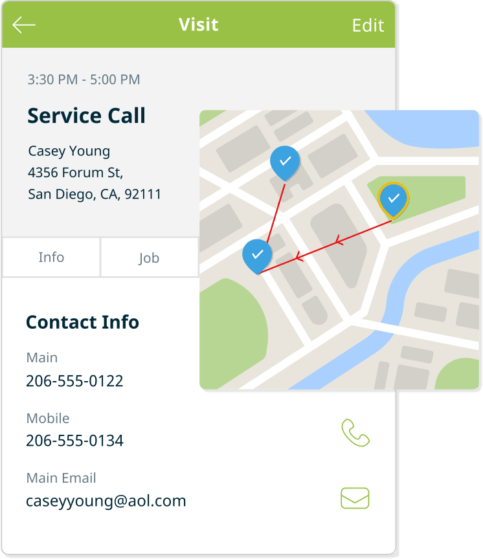 Scheduling and Dispatching
Get and stay organized
Keeping everyone else organized is half your job. Jobber's scheduling and dispatching feature allows you to easily schedule a job, assign your team, add notes or custom fields, and see at a glance when a job is done and ready to be invoiced.
Schedule one off or recurring jobs
Invoice completed jobs
Schedule from the field with the Jobber mobile app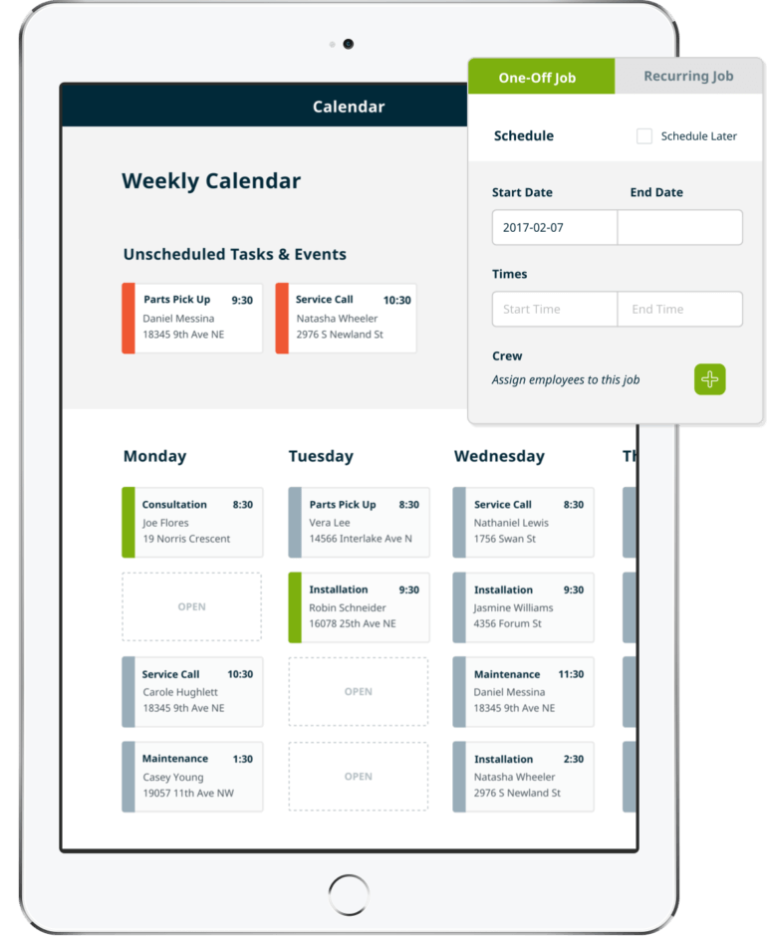 Try Jobber for Free
All the features, all the support, and
no credit card required.
What is the best software for general contractors?
The best software for your general contracting business depends on your business and your needs as a business owner. Jobber helps manages the day-to-day operations by helping you quote, schedule, invoice, and get paid—faster. To help with other parts of your business, Jobber integrates with great 3rd party apps so you can extend your use of Jobber.
Does Jobber have an app for general contractors?
Yes! Running a contracting business means you're often working in the field and Jobber let's you manage your business from anywhere. With the Jobber app, you have the tools at your fingertips to organize your team, communicate with customers, and grow your business.
Can I schedule my team from the field?
With Jobber's contractor scheduling app, you can update your team's schedule on-the-fly. When a new job comes in, you can easily toggle back and forth between the day view or list view to see your availability at a glance. You can also compare team member schedules with team view, side-by-side availability in the Jobber app that makes it easy to see who's free—on the spot. Choose an available time slot, then tap to immediately start scheduling a new task or job.
Does Jobber work with my accounting software?
Jobber works with the best accounting software for contractors and syncs with QuickBooks Online.
What support is included in my Jobber subscription?
Whether you're checking us out for the first time, or you're one of our oldest customers, we've got your back when it comes to support. Phone support, email support, and online chat are available to you for free, and included in all Jobber plans.
What features are included?
Jobber has different plans to service your business's unique needs. Each plan builds upon a core set of features that offer the essentials, from scheduling and quoting to customer relations and getting paid. Learn more about our plans and pricing.
INTEGRATIONS BUILT FOR YOUR WORKFLOW
Jobber seamlessly integrates with your favorite apps and software so you can focus on what you do best—running your business.
JOBBER ACADEMY
Free resources to help you run a killer service business. In addition to creating awesome software to help you run your business we also love answering all of your business questions on Jobber Academy.