Entrepreneur Inspiration
"The Client Experience is #1": How This Electrician Uses Jobber to Save Time and Grow His Business
March 22, 2021
5 min. read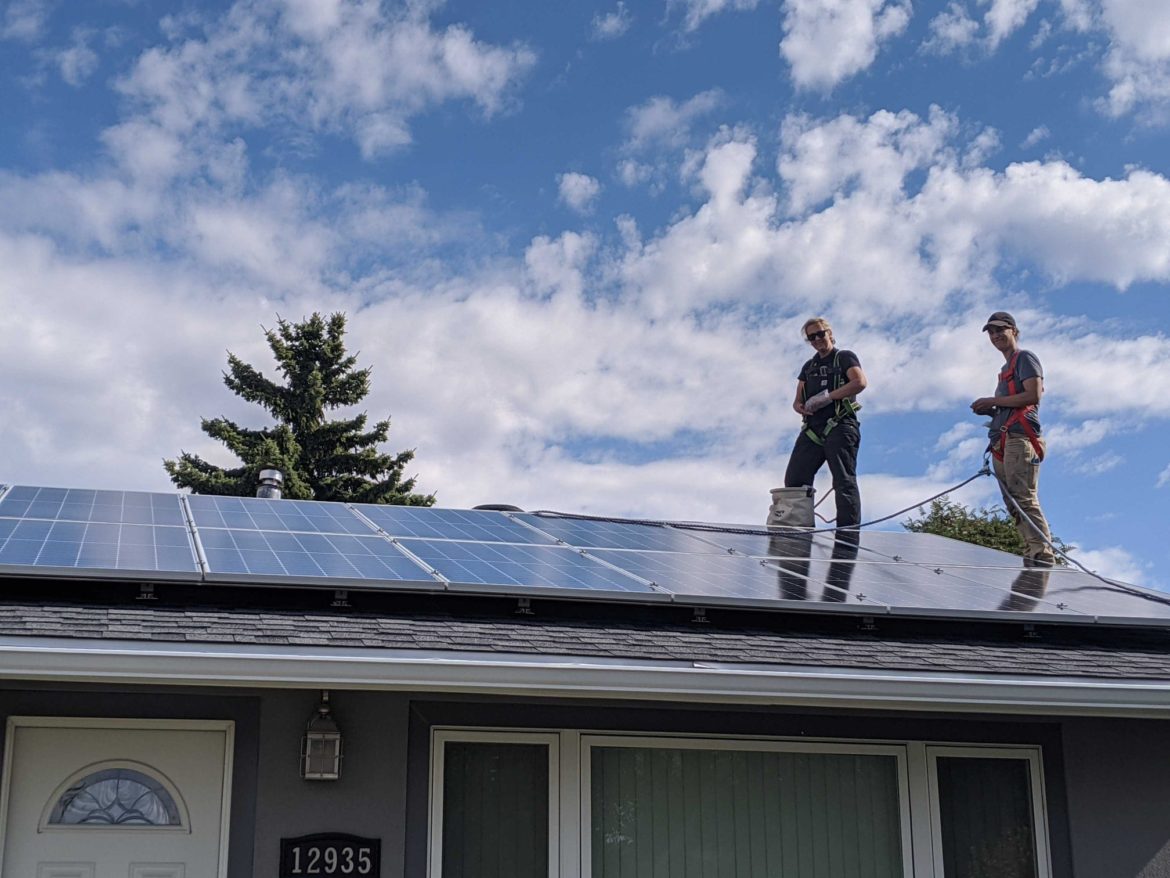 Kite Electric
Learn how Jason Courtepatte of Kite Electric uses Jobber to make his business look more professional, impress his clients, and grow.
Professionalism is like a secret ingredient that makes your business look bigger and easier to work with. It gives clients comfort and confidence, making them more likely to trust you, hire you, and refer you.
But if your business is running in reaction mode, it's hard to make changes that will help you look and run more professionally.
Jason Courtepatte, Professional Electrical Contractor (PEC) and owner of Kite Electric, has put professionalism first from day one. By setting his business apart, Jason has been able to continuously grow Kite Electric into a respected and highly-rated business in under two years.
Jason uses Jobber's electrical contractor software to automate quote follow-ups, create repeatable workflows, and invoice jobs on the spot.
By saving this time, he can focus on growth and on even more ways to impress his clients.
Here's how.
"I started using Jobber when I started my business. It's been a key component to our success."
Jason started Kite Electric in mid-2019 after leaving his full-time job to pursue entrepreneurship.
In 2020, Kite Electric's first full year in business, the business earned $350,000 in revenue, booked nearly 300 jobs, doubled its average invoice price, and has built a healthy client and referral list.
That's no small feat for a six-person team working during a pandemic.
"Jobber played a very strong role in helping to build the client base, the referral base, and saving time so I could grow the company," says Jason.
"I started using Jobber right around when I started Kite. I don't know what a pre-Jobber timeline would be like. That's like an alternate universe. But if I had to extract Jobber out of Kite Electric right now— man, there'd be one hell of a void to fill."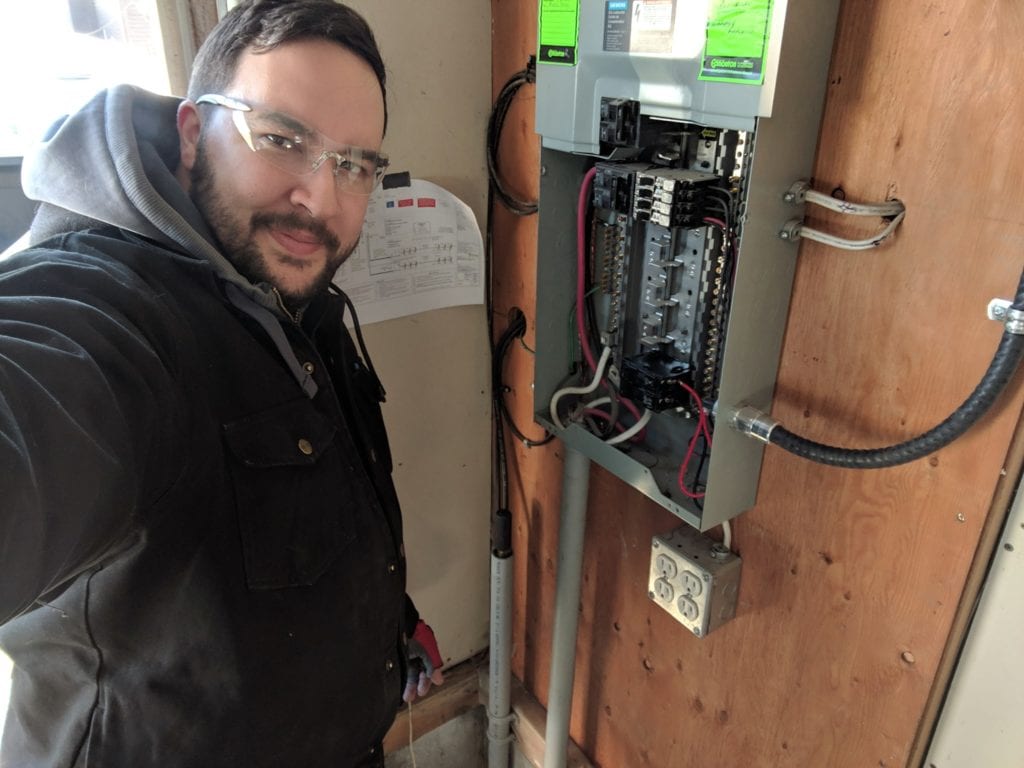 "I fell in love with the simplicity of it. What Jobber has done to benefit Kite has really been to free up my time."
One of Jason's priorities has been to create processes so that his team can be more autonomous and customers are always taken care of. It hasn't been easy, but his efforts are paying off.
"Kite Electric has been doing things differently because I love the idea of a paperless company. But taking a trades-based electrical contracting company paperless— it's been an uphill battle."
Jason uses a combination of software, apps, and worksheets to manage job operations.
Here's how Kite Electric uses Jobber in their daily workflow:
1. Create the work request
"Referrals are a massive part of our incoming leads, which is pretty cool. The minute a referral or any other lead comes in, we enter it into Jobber as a request. That way, we can use Jobber as a kind of pipeline for new business."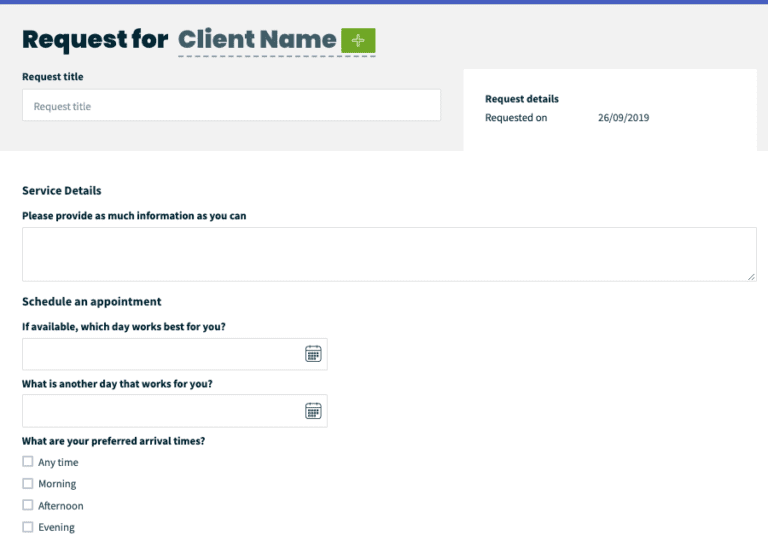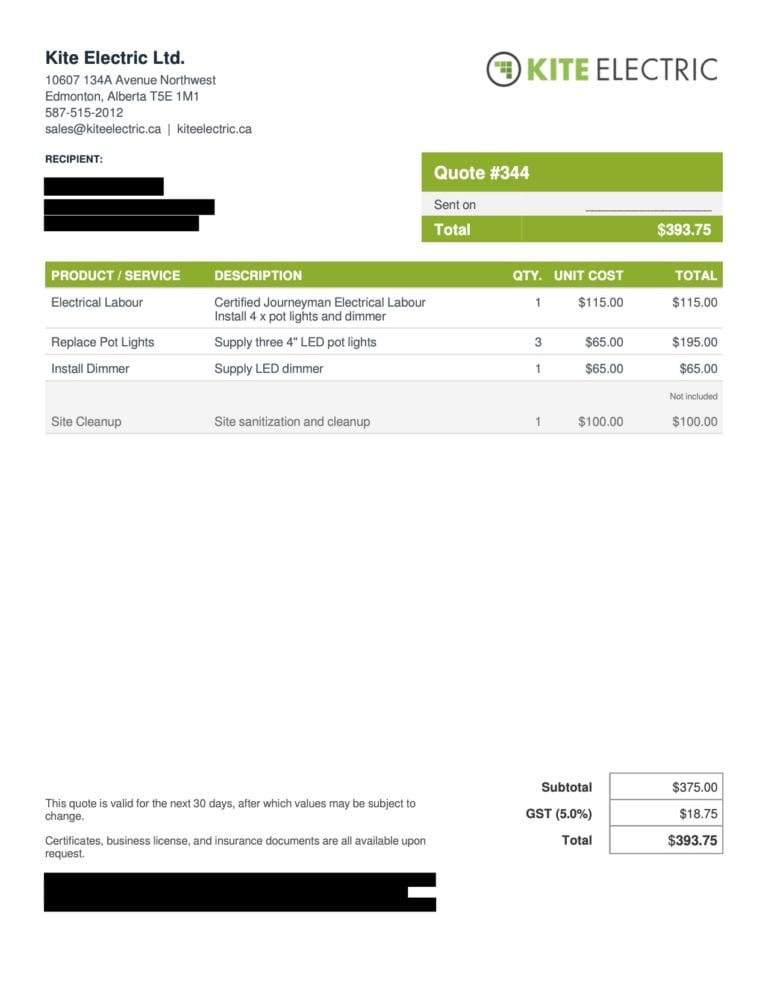 4. Schedule the job
"Once the quote is approved, either verbally or through client hub, we convert it to a job and it gets scheduled. Last year I was asking my staff when they were available. Now, we're shifting to being more client-focused."
5. Send client communications
"I like to stay in constant contact with the client. We can message them the quote links, send visit reminders, and stuff like that. As the job progresses, my team can complete their visits, add expenses, and close out the job when it's done."
READ MORE: Use appointment reminder templates to stop no-shows
6. Invoice and get paid
"At the end of every site visit, I have everything I need to invoice the client right now. I mounted lights just the other day and sent the client his invoice before I left his driveway."
"The efficiency is phenomenal"
As Kite Electric continues to evolve, Jason's finding even more new ways to get back his time.
"I've upgraded to the Grow plan to automate some of our sales processes, like the quote follow-ups and optional line items. Whereas a sales manager can call the client and talk to them about options and upsells, I don't always have that time. To be able to just throw it into the quote is a huge time saver."
Price lists are another way Jason has found efficiency through software:
"I've developed a flat-rate pricing book for fast quoting. I built it in Google Sheets, imported it to Quickbooks, and from there, it syncs to Jobber. I have an app to display the complex database in a legible format, so all I have to do is look up the part code, pop it into the Jobber line item, and I have my price, description, and total. I have over 2000 part numbers and they're all available in Jobber at a moment's notice."
READ MORE: How much should you pay to hire and retain the best electricians in the industry? Get the latest data in our Electrician Salary Guide.
"The client-facing image is incredibly important to me"
"Kite Electric does a very good job of client relations," says Jason.
"I'm confident that we're not going to win because we've got the cheaper price. We're going to win because we were there first and because we do everything we can to win their trust and look more professional."
"The client facing image is incredibly important to me. I need the client to feel comfortable that they're making the right decision, that they're hiring a professional. I want them to see that I give a shit, that I know what I'm talking about and they're going to be treated fairly. And I'm glad that that comes across in what we do."