GPS Waypoint Tracking
Every time someone on your team clocks in and out, or adds a note or attachment to a job, Jobber tracks their exact GPS location by dropping a pin on the in-app map so you can see where and when things are being done.
Available on Connect and Grow plans. Visit Pricing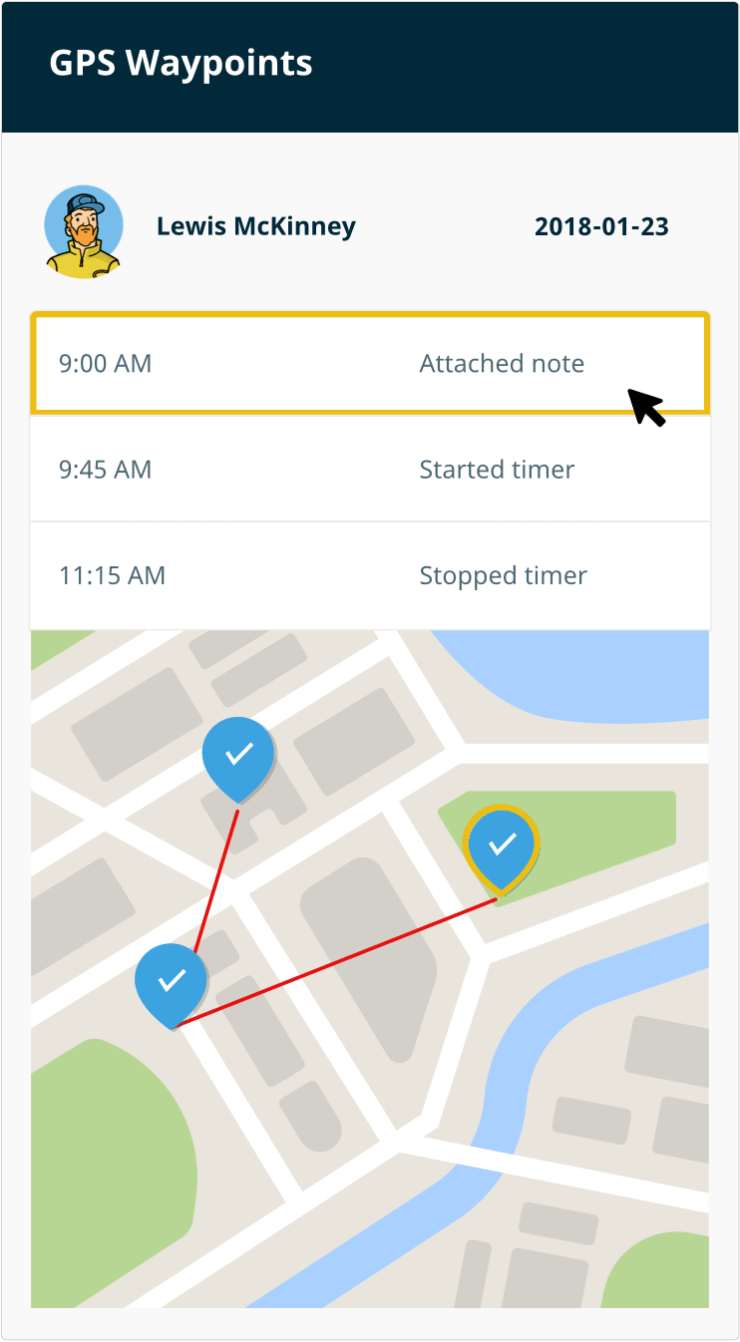 Live GPS tracking–powered by Fleetsharp*
Optimize your field operations by knowing where your team is in real time. Get a live map view of your team in Jobber when you install FleetSharp tracking devices* in your vehicles. Get instant insights into the speed, direction and fuel level of every vehicle in your fleet.
Live GPS Tracking, powered by FleetSharp is available on Connect and Grow plans. Visit Pricing
*A physical tracker and subscription to FleetSharp is required,
additional fees apply
. FleetSharp devices are currently only available to customers with US or Canadian shipping addresses.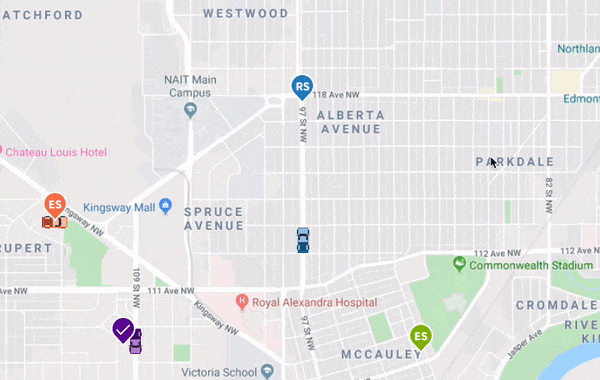 14 DAYS FREE. NO CREDIT CARD REQUIRED.