Jobber helps you stay organized at each stage of the job.
How does GPS tracking work in Jobber?
Jobber helps you improve your employee scheduling with these two features:
GPS Waypoints
Track crew progress and locations throughout the day
See a team member's exact location on a map every time they clock in and out, add a note or attachment to a job, or complete a visit.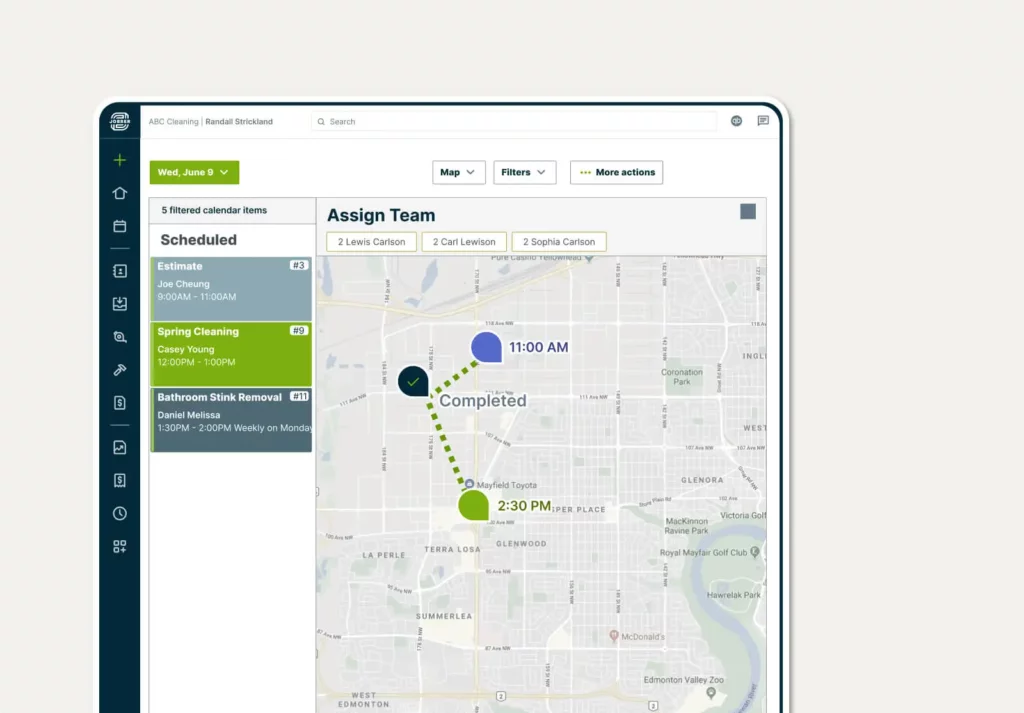 Live GPS Tracking
Monitor fleet efficiency in real time (powered by FleetSharp)
Get a live map view of your team in Jobber when you install FleetSharp tracking devices in your vehicles.

Jobber shares instant insights into the speed, direction, and fuel level of every vehicle in your fleet.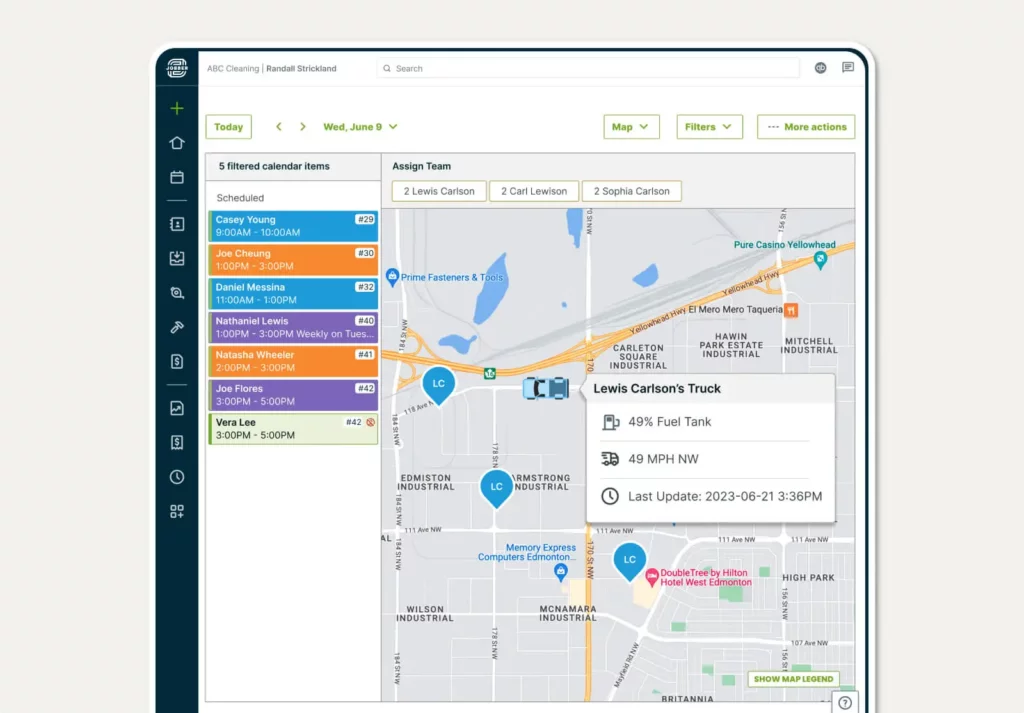 What is GPS tracking software?
GPS tracking software like Jobber helps you track your crews' productivity in real time and use their locations to schedule faster when last-minute service calls come in.
Plus, you can pair GPS tracking with fleet management software, like FleetSharp, to monitor routing and fuel efficiency.
When you use Jobber with FleetSharp, you can view your trucks on a map in relation to your visits for the day—and track them as they move. You'll also see driver behavior reports, route replay, idle time tracking, and more insights that help you cut back on overhead costs.
Here's how you can benefit from GPS tracking software:
Shorten appointment windows and fit more work into your schedule by knowing where your teams are at any time
Improve response times to emergency requests by finding the closest field worker
Get instant insights into the speed, direction, and fuel level of every vehicle in your fleet
Integrations that fit the way you work
Jobber connects with your favorite apps and software to save you time.
Availability depends on location and plan

See All Integrations
Over
200,000

home service pros trust Jobber
"
There's no messy paperwork, and it gives us more brain space.
"
It reduces phone calls from customers by at least a half, and we're much more efficient at processing jobs in Jobber's schedule.