Gross revenue over $1 million this year, and that's with Jobber
"We went from making maybe $5,000 a month in 2012, to a company that's going to gross revenue over $1 million this year, and that's with Jobber."
---
Quotes and Estimates
Book more jobs
Winning new business means responding quickly and efficiently to bid and quote requests. Jobber lets you create and send professional quotes from the field or the office. Plus, Jobber's automatic follow-ups will make it feel like proposals are closing themselves.
BUILD QUOTES AND ESTIMATES IN THE FIELD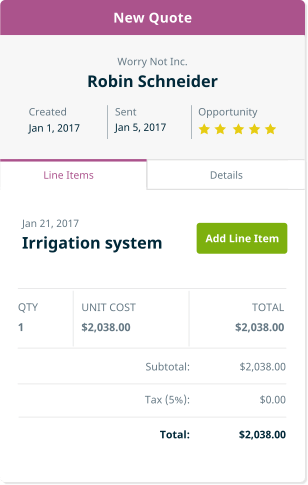 KEEP TRACK OF YOUR QUOTE HISTORY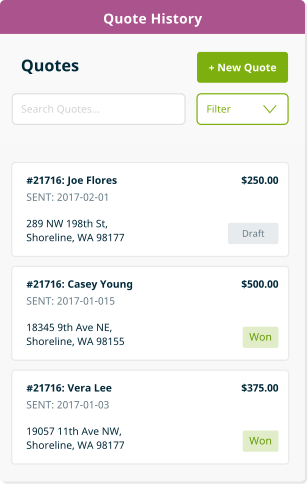 Invoicing and Payments
Manage your cash flow and get paid faster
Tired of chasing customers down for money? Jobber lets you easily view, track, and send invoices in just a couple clicks. Even better, customers can pay online with our Jobber Payments.
Get paid online and in the field
Know who owes you money
Send automatic invoice reminders
Sync with QuickBooks Online for accurate bookkeeping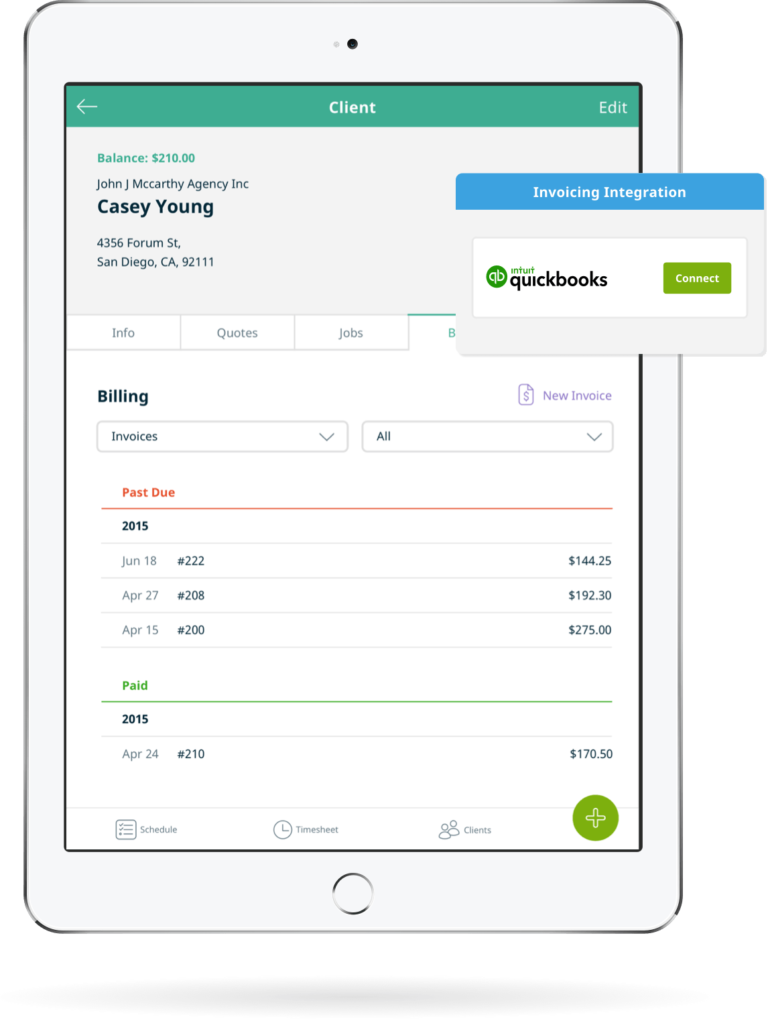 Job Management and Mobile App
Organize your landscaping business
Things can change day to day. With Jobber's mobile app you can document important job info as it happens and make sure your team has everything they need to get the job done.
Access job and customer info
Fill out your job forms
Track time in the field
Get GPS directions to your next job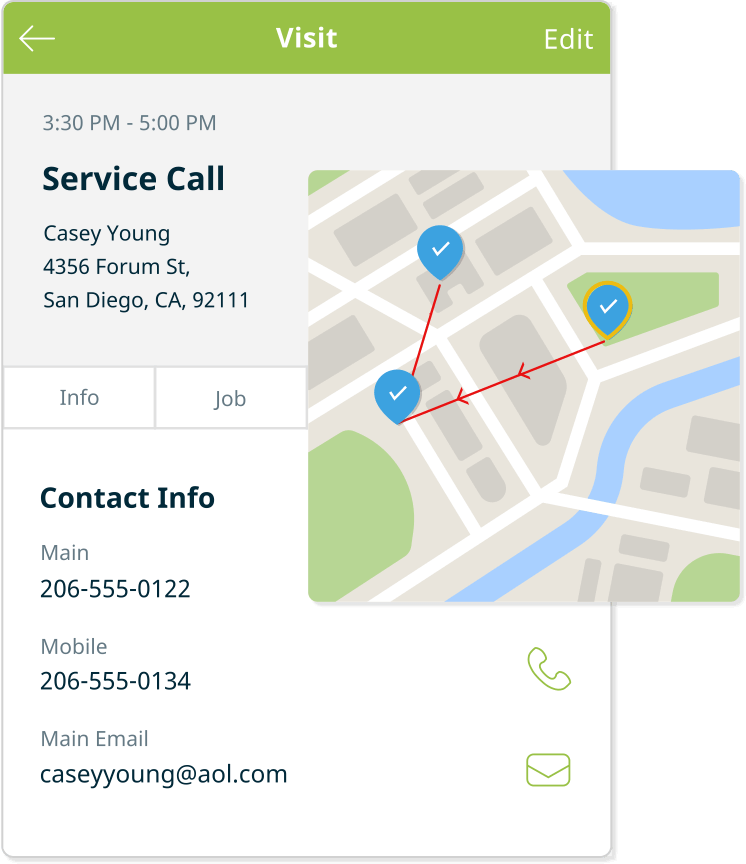 Try Jobber for Free
All the features, all the support, and
no credit card required.
What is Landscape Management Software?
Landscape management software gives landscaping business owners and managers the tools they need to keep track of clients and properties, dispatch multiple crews, and manage billing details with less effort. Jobber was designed so that whether you're at the office or in the field, you have the tools at your fingertips to organize your team, communicate with customers, attract new clients and grow your bottom line.
Does my small business need software?
Whether you're a team of one or a crew of 20, landscape management software can help you organize your workflow and make your small business look bigger. Attract more clients and improve your margins with Jobber's online work requests, customer self-serve options, sms quotes and invoices, and automated follow-ups. You'll impress your clients and get more jobs done, faster.
Does Jobber have a landscape management app?
Yes! Running a landscaping business means you're often working in the field. With Jobber's free mobile app, you have the tools at your fingertips to organize your team, communicate with your customers, and grow your business.
Can Jobber handle recurring jobs or one-off projects?
You bet! Jobber handles both large, one-off projects and recurring jobs really well. Whether your job is just one visit or 100 visits, whether you visit your client every Tuesday, or every Third Friday of each month—you can customize your recurring schedule. And, if things change (because that's just life), we make it easy to move or edit future visits for a job.
What features are included in my Jobber subscription?
Jobber has different plans to service your business's unique needs. Each plan builds upon a core set of features that offer the essentials. Learn more about our plans and pricing .
What support is included in my Jobber subscription?
Whether you're checking us out for the first time, or you're one of our oldest customers, we've got your back when it comes to support. Phone support, email support, and online chat are available to you for free, and included in all Jobber plans.
Can I sync Jobber with our accounting software?
Yes! Jobber syncs with the best accounting, inventory management, and estimating software so you can eliminate double entry and tedious back-office administration.
INTEGRATIONS BUILT FOR YOUR WORKFLOW
Jobber seamlessly integrates with your favorite apps and software so you can focus on what you do best—running your business.
JOBBER ACADEMY
Free resources to help you run a killer service business. In addition to creating awesome software to help you run your business we also love answering all of your business questions on Jobber Academy.