Jobber helps you keep a pulse on your business.
How do location timers work in Jobber?
Here's how location timers in Jobber can help you save you time on admin work:
Automatic Time Tracking
Set it and forget it
Location timers automatically start and stop when your team arrives at and leaves a client's property.

They can focus on getting the job done without worrying about clocking in and out.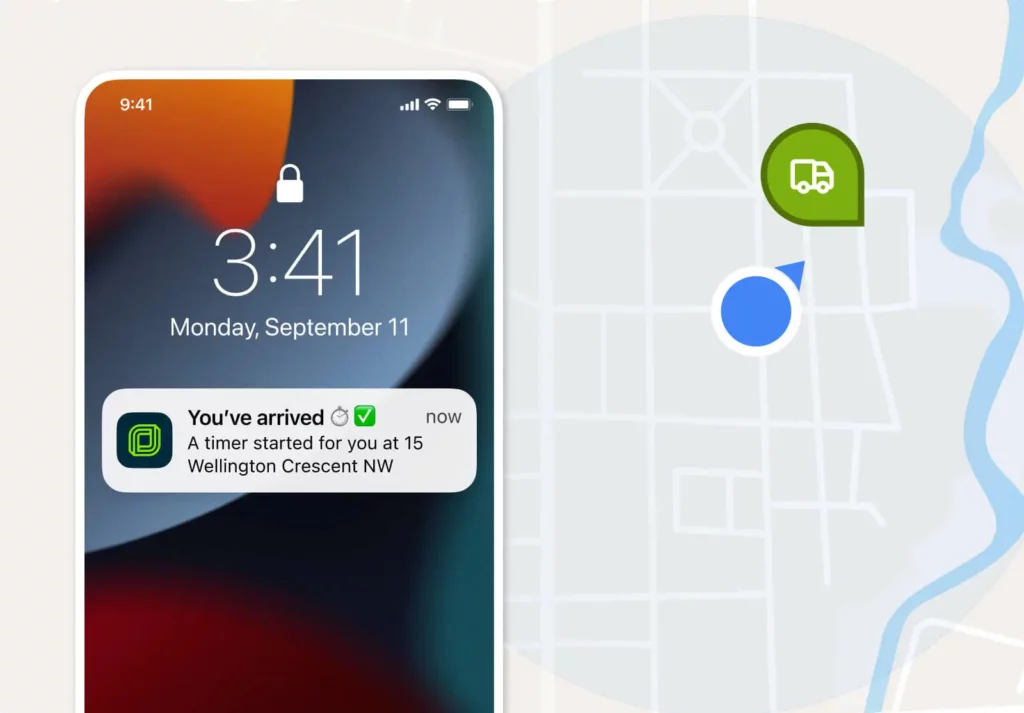 Push Notification Reminders
Help your team manage their time
Instead of tracking time automatically, you can give your team more control by setting location timers to reminder mode.

Jobber will send push notifications when they're near a client's location—and they can start or stop their timer with just a tap.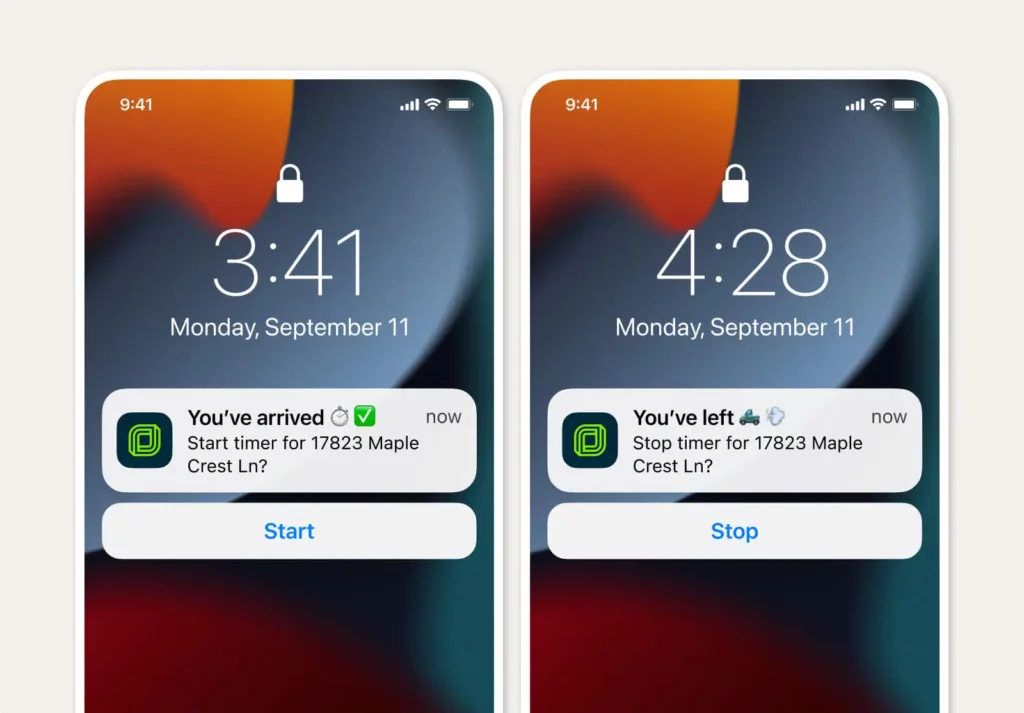 Payroll and Reporting
Save hours running payroll
Location timers help cut down errors and missing entries—that means less time spent on payroll.

Detailed timesheet reports pre-built in Jobber show you who's been paid and who is owed. Approved timesheets automatically sync with QuickBooks Online to make payroll even easier.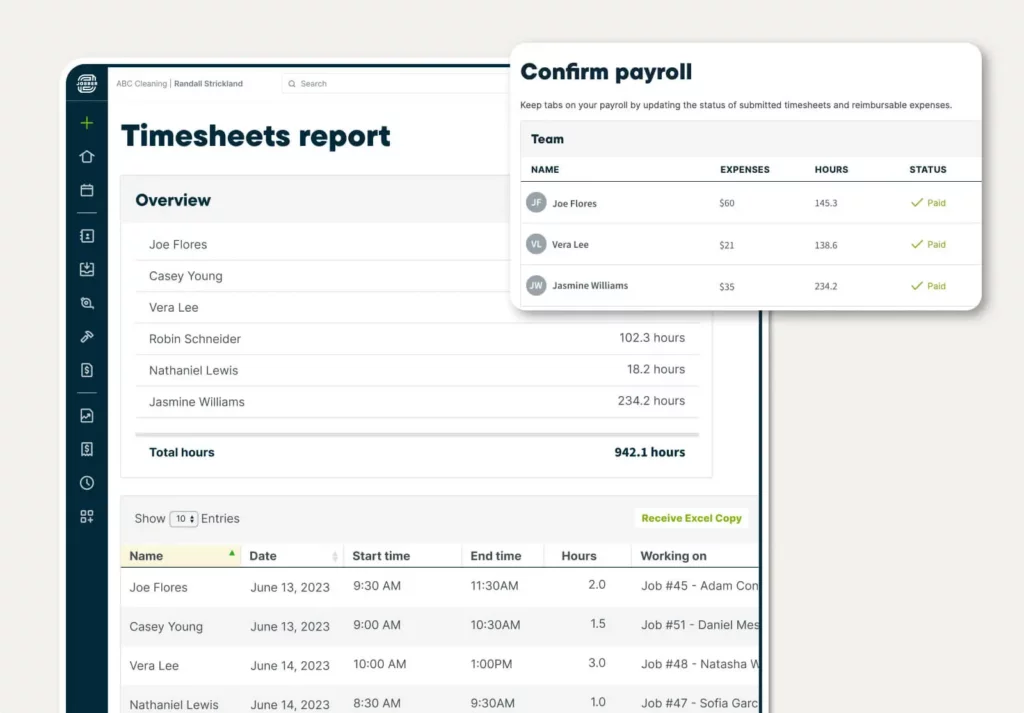 Job Costing
Be confident every job is profitable
Location timers help ensure you get a clear and accurate picture of your labor costs.

Jobber shows you real-time profitability for each job based on all the costs you've tracked so you can improve your pricing and costing accuracy for future jobs.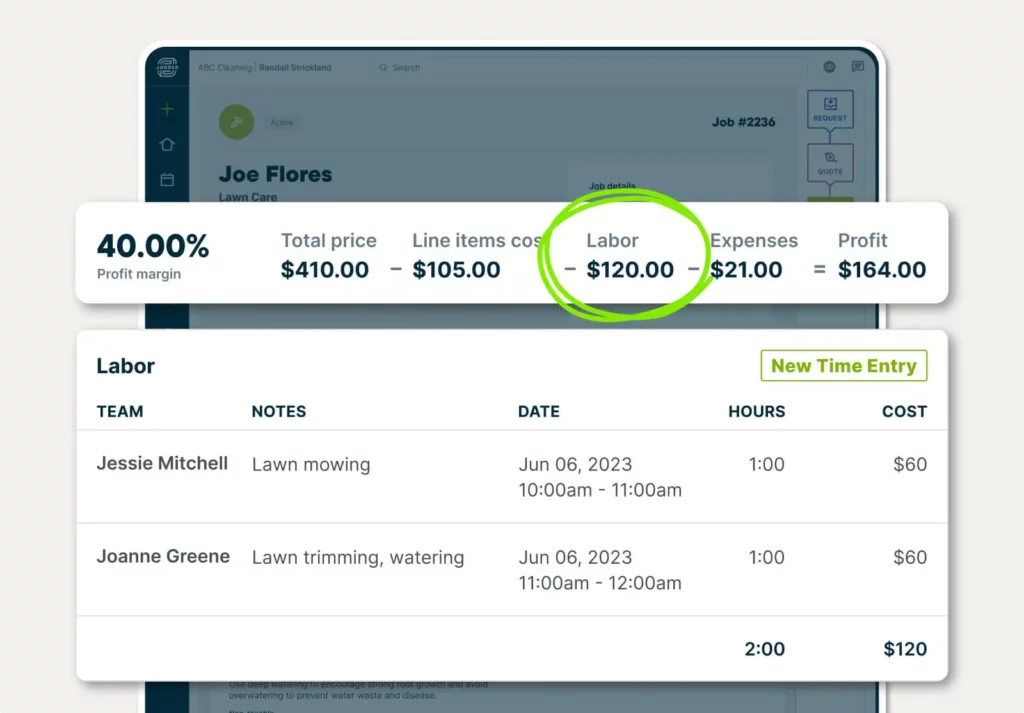 What are location timers?
Jobber's location timers feature lets your team members track their track labor hours based on their location. You can set location timers to automatically start and stop when your team arrives at and leaves a client's property. Or, get Jobber to send your team push notifications that remind them to clock in and out manually—whatever works best for your operations.
When there is more than one job scheduled at the same or nearby location (like multiple units in the same building), Jobber will prompt team members to start a timer for the visit on their schedule. You'll be sure they're tracking the right time on the right job.
By automatically tracking visit times, you can maintain accurate and up-to-date timesheets with less effort.
Benefits for your business
• No more missed time entries: Team members can track visit time automatically or receive time-tracking reminders when arriving at and leaving a client's property.
• Get payroll done faster: Reduce the time spent fixing errors and incomplete timesheets so your team is always paid correctly and on time.
• Cost jobs more accurately: Get a clear picture of labor costs associated with each job to improve costing accuracy for future jobs.
Integrations that fit the way you work
Jobber connects with your favorite apps and software to save you time.

Availability depends on location and plan
See All Integrations
Over
200,000

home service pros trust Jobber
"
Because of our busy schedules, my team often forgets to clock in and out of jobs.
"
I have to carve time out of my day to ensure that their time entries are accurate. With Jobber's location timers, I just look at our timesheets for discrepancies, saving me hours and helping me get through payroll quicker. Plus, I get more accurate data to schedule jobs and plan routes more effectively.