With Jobber, we can route jobs in an efficient way.
Our goal used to be running $3,500 per day, and we've now jumped it up to $5,000 to $6,000 because we're so much more organized. Before Jobber, we didn't get to finish in time, but now we're able to set appointments and route jobs in an efficient way.
Optimize Daily Routes
Easily map one-off or recurring jobs for all of your crews. Determine the quickest, most cost and fuel-efficient route for each of your crews in a matter of seconds and easily visualize your day's work on a map to make strategic dispatching decisions.
Plus, use GPS tracking to assign nearby team members new, last-minute jobs so you can fit more work into your day.
Route From Here
Whether you're starting the day from your home, the shop, or another job site, Jobber lets you customize and optimize your route from anywhere. Simply select your starting point and Jobber will create the most efficient route from there.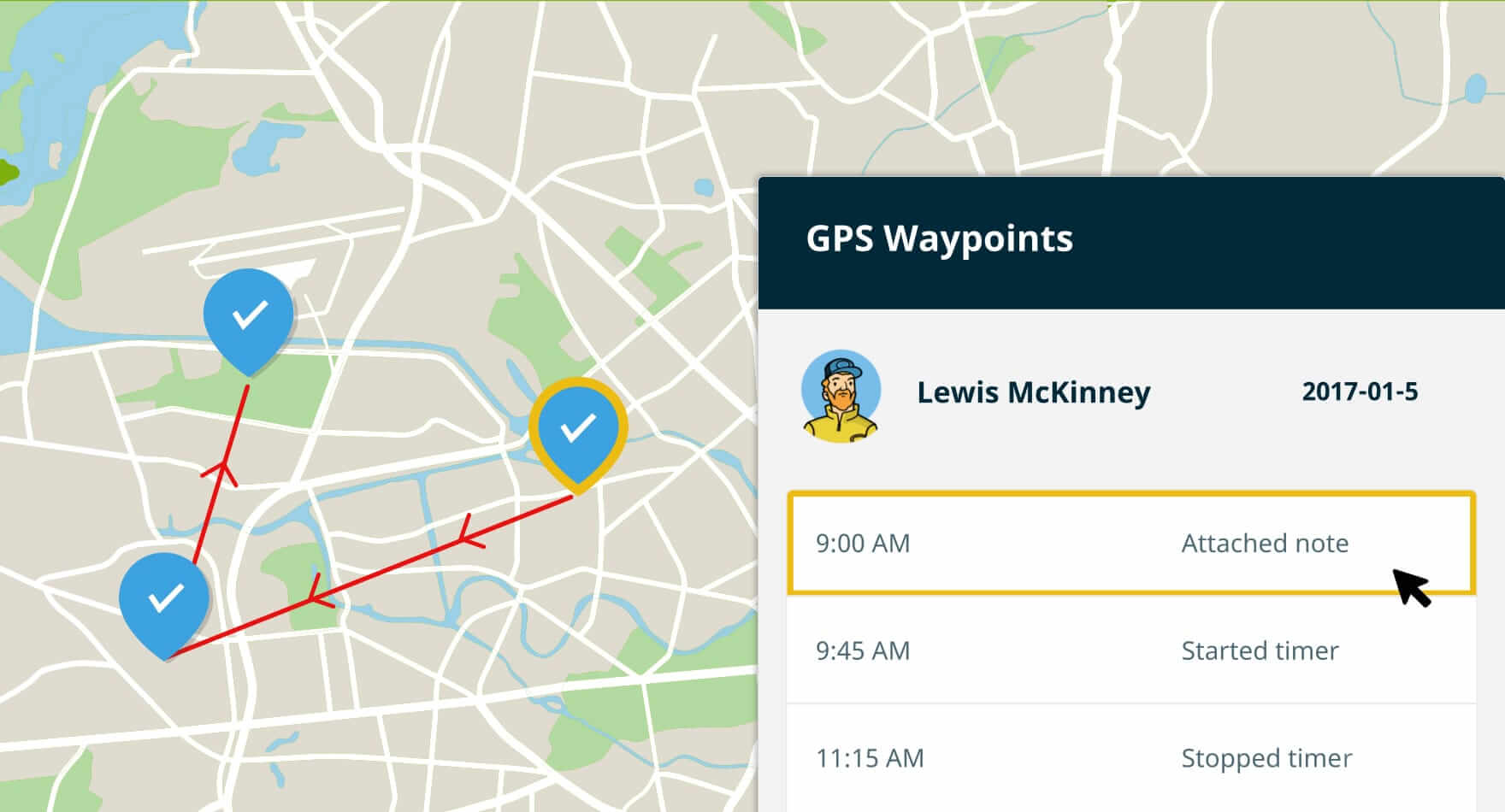 Mobile App
Jobber's mobile app helps you make fast and accurate route planning decisions in the field.
If a job is cancelled or a new job is added throughout the day, the route will automatically re-optimize and your driver will get instant notifications and turn-by-turn directions sent to their phone.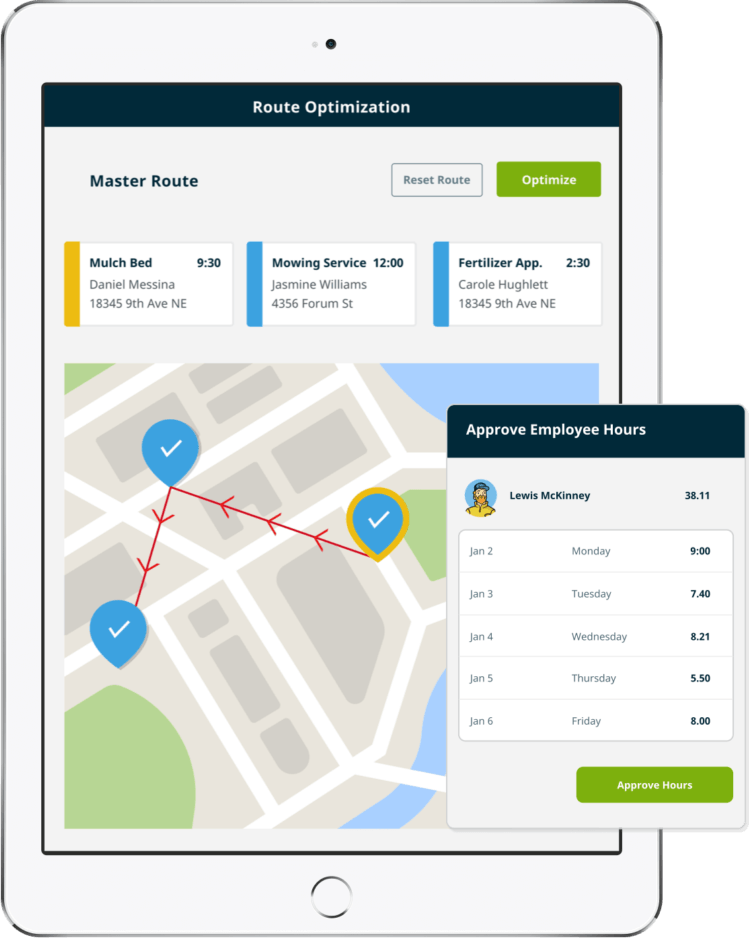 Try Jobber For Free
ALL THE FEATURES, ALL THE SUPPORT, AND
NO CREDIT CARD REQUIRED.
Frequently Asked Questions
Route optimization is the process of using software to determine the most efficient and cost-effective way to get from one visit to the next. Instead of driving to jobs based on the order they came in, you can optimize routes in a matter of seconds to reduce mileage, increase efficiency, and fit more profitable work into your day. Route optimization can be used for just one vehicle or multiple crews so you can maximize your team's reach, time, and performance.

Route optimization software such as Jobber works by running every possible route scenario through an algorithm faster than a human ever could. In a matter of seconds, you'll get the quickest, most cost-efficient route delivered straight to your drivers via a mobile app.

Route optimization helps get your employees to the right place at the right time. It can also yield significant cost savings and help protect your profit margins. Here's how:

1. Respond faster to last-minute scheduling changes
2. Reduce fuel and vehicle maintenance cost
3. Fit more profitable jobs into each day
4. Happier customers and drivers
5. Less time spent planning and manually routing jobs

Absolutely. If you need to customize the route based on a customer's restrictions, simply click and drag the visits into your preferred. For example, if your CRM tells you that a certain client can only be visited after 1pm, you can quickly reorder the route to make sure their visit is later in the day.

Jobber has different plans to service your business's unique needs. Each plan builds upon a core set of features that offer the essentials. Learn more about

our plans and pricing

Whether you're checking us out for the first time, or you're one of our oldest customers, we've got your back when it comes to support. Phone support, email support, and online chat are available to you for free, and included in all Jobber plans.
14 DAYS FREE. NO CREDIT CARD REQUIRED.