Jobber helps you stay organized at each stage of the job.
How does route optimization work in Jobber?
Jobber helps you maximize productivity in your schedule with these features:
Optimize Daily Routes
Efficiently route the day's work
Jobber generates the quickest, most fuel-efficient route for each of your crews in seconds.

Plus, when last-minute work comes in, use GPS tracking to assign it to the closest team member based on their location.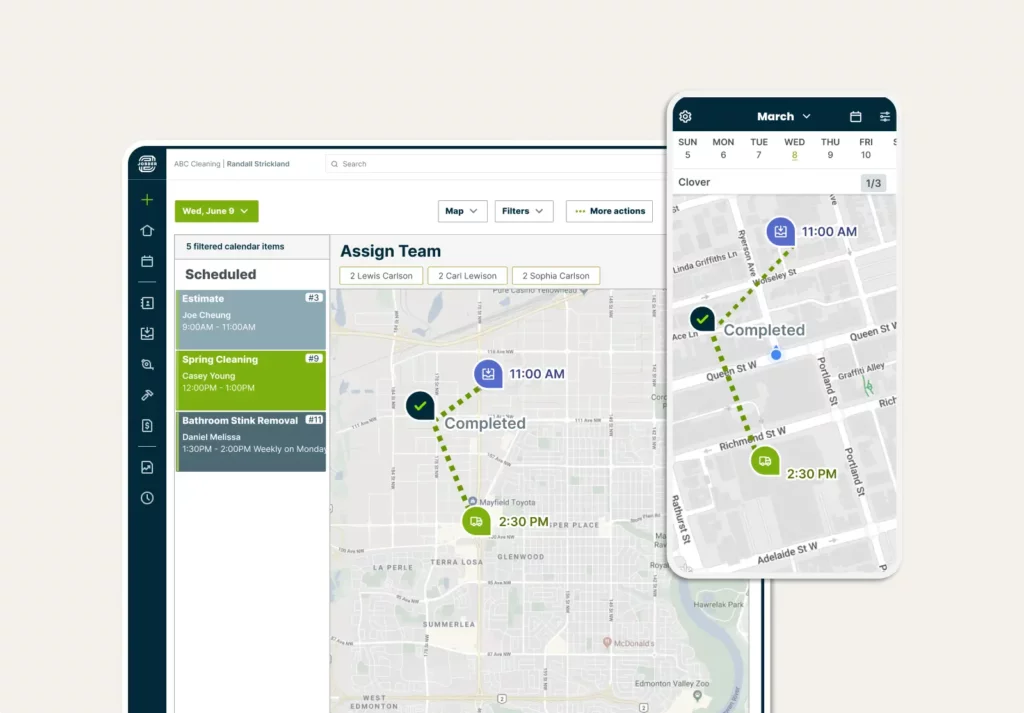 Route From Here
Make quick routing decisions from any location
Customize and optimize your route from anywhere—whether you're starting the day from home, the shop, or another job site.

Just choose your starting point and Jobber will create the most efficient route from there.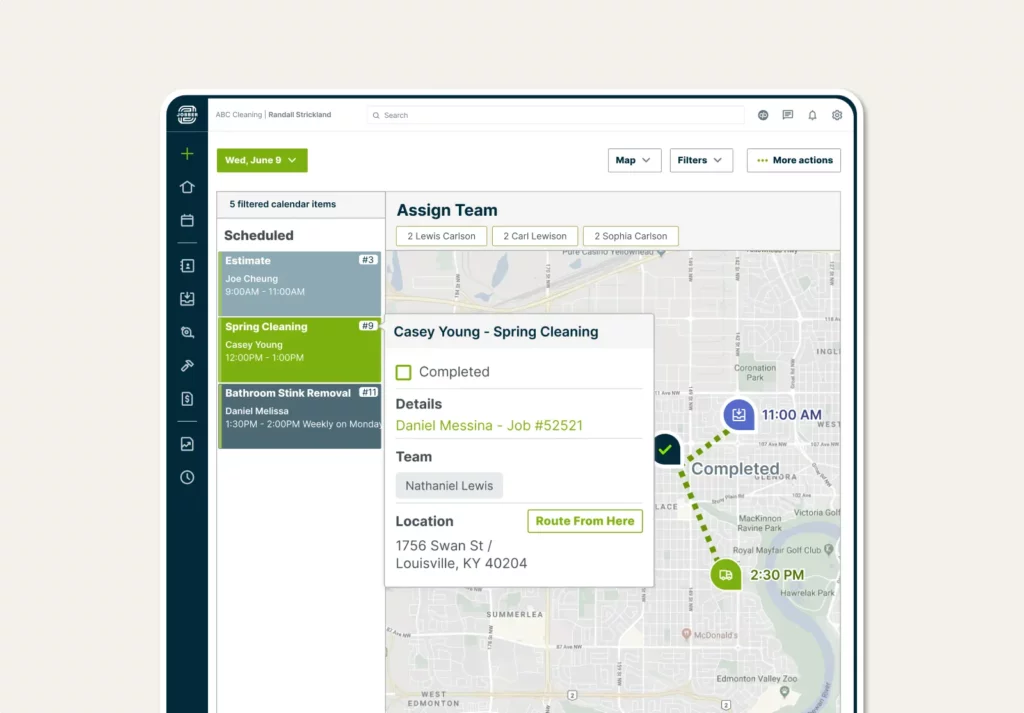 Team Push Notifications
Notify crews of route changes and reroute them
Jobber keeps you prepared when new jobs appear on the schedule—or get canceled.

Your drivers get instant notifications and turn-by-turn directions to their next visit sent to their phone.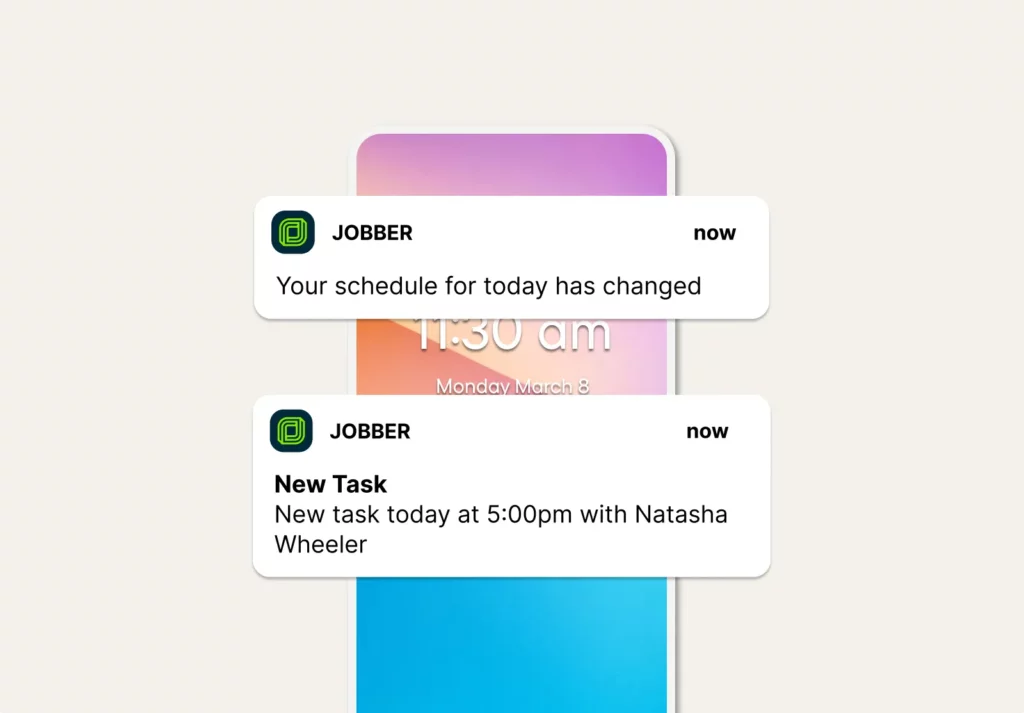 What is field service routing software?
Field service routing software like Jobber helps you dispatch your employees to the right place at the right time. Jobber determines the most efficient and cost-effective way to get from one visit to the next and shows you that optimized driving route on a map.
Instead of driving to jobs based on the order they came in, you can optimize routes in a matter of seconds to reduce mileage, increase efficiency, and fit more profitable work into your day.
You can use route optimization for just one vehicle or multiple crews to maximize your team's reach, time, and performance.
Integrations that fit the way you work
Jobber connects with your favorite apps and software to save you time.
Availability depends on location and plan

See All Integrations
Over
200,000

home service pros trust Jobber
"
There's no messy paperwork, and it gives us more brain space.
"
Jobber reduces phone calls from customers by at least a half, and we're much more efficient at processing jobs in Jobber's schedule.