Entrepreneur Inspiration
Why This Plumber Won't Be Left Behind: Adopting Tech to Ensure Survival and Success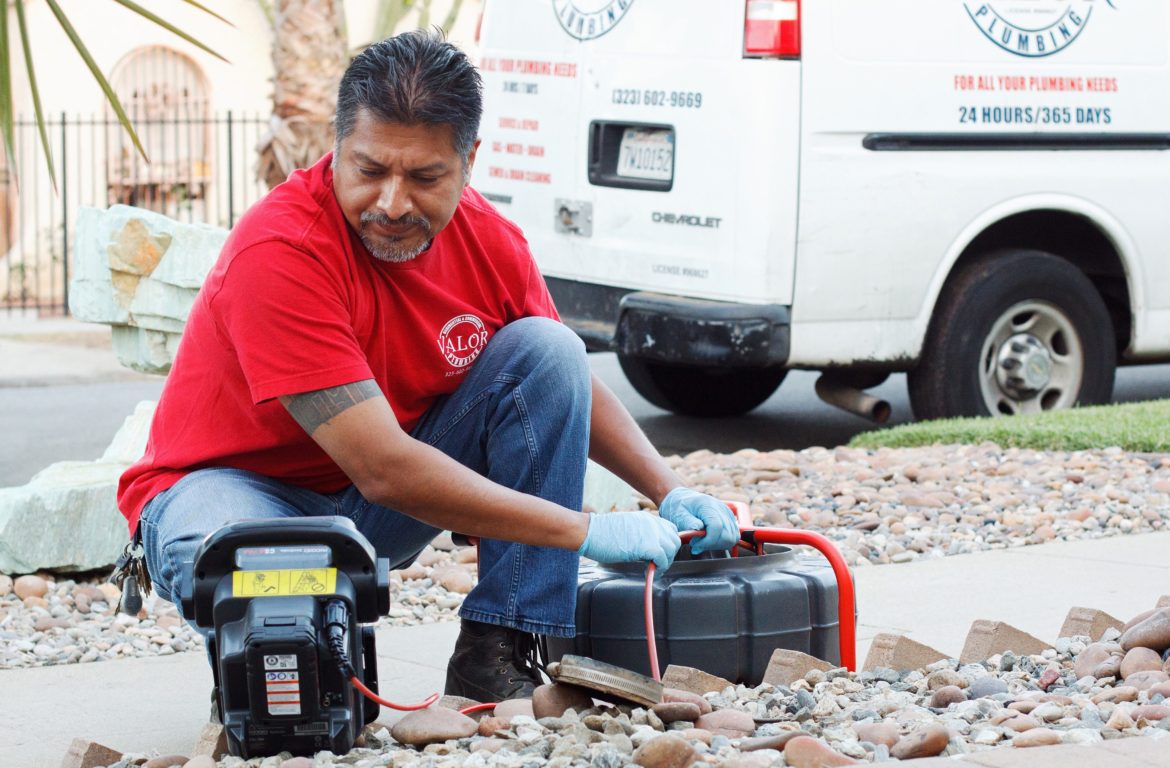 Valor Plumbing
The plumbing industry is changing. You can either keep up, or get left behind. Find out why this plumber chose the former, and how his business is reaping the rewards.
Visit Website ››
When Henry Sanchez lost his job of over 15 years, he learned an important lesson about business survival.
"My whole career was in the printing industry. All of a sudden, new graphics technology hit the market," he explains. "A lot of manual workers got cut. I didn't keep up, so I got left behind…I'm not going to let that happen again."
Now, he runs Valor Plumbing with his office administrator, Kiya. Together, they're future-proofing their business by adopting plumbing software and staying up to date with the latest industry trends and education.
We asked them what life was like before using technology, how they're adapting to consumer expectations, and how they plan to survive and thrive into the next decade and beyond.
Since adding Jobber Field Service Software to their toolkit, Valor Plumbing has been able to:
Get new work on their radar using Work Requests
Get more clients to instantly approve quotes
Impress clients (and referrals) with on-my-way messages and a professional presence
Get paid faster and improve their cash flow
 Starting in the stone ages
Before online work requests, one-click quote approvals, and online payments, Henry was knocking on doors and writing estimates by hand.
"I didn't have any equipment, so I saved up and I started out with just my van and a snake machine. I went to all the apartment managers, knocked on doors, and left business cards. Everything was on paper, I didn't know anything about computers or tablets."
RELATED: Thinking of setting out on your own? Read how Henry and others started their plumbing businesses from scratch.
Thanks to networking and a solid reputation, Henry built up his client base within just a few years. But he was still running his business on paper, and things were getting hectic:
"I used to write everything I had to do for the day on a notepad, and that notepad would end up lost in the van before I knew it. Pages would get ripped out and I had no memory of what notes I may have taken."
In 2014, he hired Kiya as a full-time office administrator to help him with everything from scheduling to accounting, marketing, client communications, and billing. "She brought me out of the stone ages," says Henry. "No more paper receipts!"
Making the move to technology
Coming from a family of entrepreneurs, Kiya knows firsthand that efficiency and professionalism are crucial to running a successful business—and that field service software is the key to both.
After research and several trials, she landed on Jobber.
"You can go and use QuickBooks but it's not the same, this is very tailored to our industry," she says. "The work request feature has been the most helpful and useful function for us because it allows us to capture all of the info that we need. Henry wasn't the most diligent about getting everything, whether it was the full address or an email address. It has been life changing for us to have that feature and just send someone a link to request service."
"We tried a few others before, but Jobber was the most stable," she adds. "Everything else was really buggy. That makes a huge difference. If you're using software that isn't stable, it's going to interfere with your business."
Adopting technology across the workflow
Changes in technology are changing consumer expectations. To keep clients happy (and keep earning new ones), you need to serve them the way they want to be served: with speed, professionalism, and incredible customer service.
Here are a few of the ways Henry and Kiya have adopted technology to smooth out operations from initial calls all the way to getting paid:
1. Adding photos and videos to plumbing estimates:
To win more jobs, Valor Plumbing sends plumbing estimates that are clear, precise, and speak to clients in their own language.
"We've started adding photos and videos to every job, even if it's not an estimate, to better communicate with clients and keep the information on our records," says Kiya.
Attaching before and after photos to jobs and estimates helps clients understand what work needs to be done — particularly if the homeowner isn't there or the work is under the house. For complex jobs, Henry will mark up the photos to further make sense of what's written on the estimate, and Kiya will help translate his technical plumbing terms into simpler language.
This gives his clients the extra reassurance they need to approve the quote right away. After the job, photos provide reassurance that the work they paid for was done.
"Once we email [the quote], we usually don't have to follow-up because they approve it right away," says Kiya. "The estimating process in Jobber has made our whole process so much faster. Clients just log into client hub, see everything and approve it. "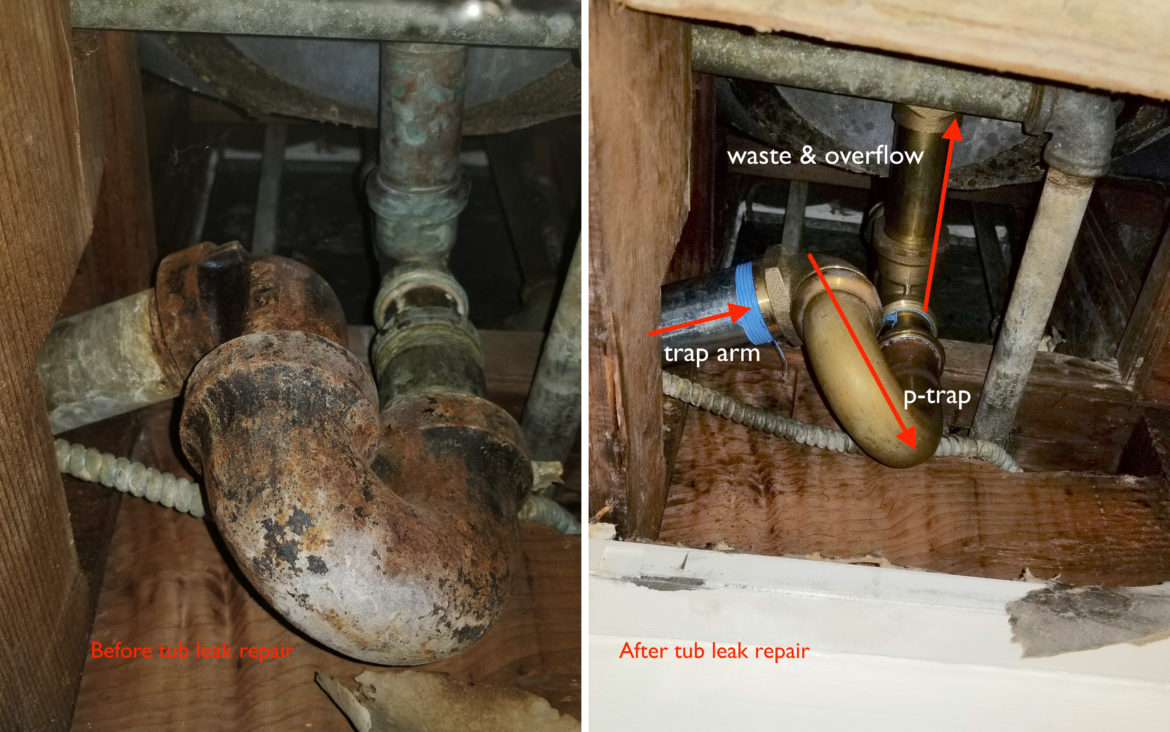 2. Getting paid faster and improving cash flow
Professional invoices are another no-brainer to improve the customer experience, stay organized, and get paid faster.
Using Jobber's invoicing software, Kiya can automatically send invoices with personalized messages and due dates. Then she can track when invoices are opened, paid, or overdue. "I set invoices as 'due upon receipt' for everyone. Jobber automatically adds the due date based on when I sent it. If I put a longer due date, people might stretch it out. I noticed when I started doing that, I saw payments coming in faster."
Accepting online payments is another way to make life easier, and faster, for both the service provider and the client. Valor Plumbing accepts cash, cheque, and Jobber Payments so clients can pay instantly online.
Here at Jobber, we've crunched the numbers on millions of payment transactions and have found that no payment method will get you paid faster than online payments.
3. Making their small business look big
Finally, Henry and Kiya use technology to improve their customer service, impress tech-savvy clients, and make their small business look bigger:
"Jobber helps to reflect our level of professionalism. When somebody sees automated texts when you're on the way, it looks like you're running a serious operation, even if you're running out of your home. We've had customers comment on that, especially the younger ones. The more professional you appear the more people will be inclined to want to use your service and want to refer you."
Kiya says that at least 90% of Valor Plumbing's customer base comes from referrals, which makes providing an excellent, professional customer experience all the more important.
You'll also find Valor Plumbing on our list of inspirational plumbing websites, thanks to Kiya's eye for design and photography. "Some people don't have a website or they have a bad one. To me all those things matter, especially if someone is looking for a plumber for the first time."
In addition to Jobber, Valor Plumbing relies on other key plumbing apps to keep their business running smoothly, including QuickBooks for accounting (which integrates with Jobber), and MightyCall to handle their business line: "It sounds really professional, like we're running out of a big office."
RELATED: How a plumbing license can make you look more professional and trustworthy.
Education is everything
Aside from adopting technology, Henry and Kiya are committed to staying up to date with the latest plumbing trends and education to ensure their business' survival.
"The plumbing industry is always changing. They are always coming out with new equipment, new materials," says Henry. "Every state is different so there are things I'm still learning about that other places use. Like in Canada they don't use Copper, they use PEX. We have to stay up to date with the new codes and materials."
Luckily, staying up to date isn't hard when you love what you're learning. "It boils down to having a good attitude," says Henry, who regularly learns from distributors, city officials, and other plumbers in his network. "If you talk to people, they'll share their knowledge with you and vice versa."
If you're just starting a plumbing business or have been running one without a solid business background, Kiya has a final, but crucial piece of advice:
"Try to take some business classes. It could be a class that lasts a week, nothing too long, just something to understand the business side of things. You can be the best plumber in your city, but have the lowest sales because you don't understand how to actually run the business."
Start today for long term success
Home service businesses are facing a new business landscape, shaped by changing demographics, technology, and competition. If you want to ensure your business survival, you need to adapt to change, fast.
As for the future, Valor Plumbing has ambitions to shift into higher-grossing plumbing areas, invest in specialty equipment, and hire full-time staff so they can continue to grow into the next decade and beyond.
Given their commitment to embracing change and adapting to whatever the industry throws at them, we have no doubt they'll make it.
How are you future-proofing your home service business? What trends and technologies have helped your business grow? Let us know in the comments below!
Up Next: Learn how to price a plumbing job with this simple formula.