The 4-Step Sales Process That Helped This Window Cleaning Company Scale
June 28, 2019
4 min. read
Fred Hodge Sr. and his son Fred Jr. started Clearview Washing LLC, a window cleaning company, in 2004. Since then, they've expanded into roof cleaning, gutter cleaning, pressure washing, and soft washing to meet customer demand.
One of the greatest challenges the business had to overcome was building a repeatable sales process to win more contracts.
"I realized I was stuck doing a lot of the sales, and at the end of the day, it wasn't really my role," says Fred Jr.
This is the story of how Clearview Washing created a scalable sales process to consistently win new business using Jobber's business software.
Here's how Clearview uses Jobber to create processes that help the business scale:
Build a repeatable sales process that has allowed their family-run business to expand beyond family.
Hire a sales team that can give consistent quotes and get all the information that the crew needs to complete the job.
Create a system to receive hundreds of 5-star reviews from happy customers.
Step 1: Standardize Your Workflow
First, you need to understand why a sales process is crucial to winning more contracts.
As a window cleaning business owner, your #1 responsibility is to run the business. If you're tied up on the phones, your growth will hit a wall.
Fred and Christine, the company's operations manager, set out to create a repeatable process using dedicated field service software. This keeps their activities centralized and accessible to everyone, so the right people can focus on the right jobs.
"The way I view Jobber is the way I want this company to run," explains Christine. "With Jobber, you have the request phase, the quote phase, the job phase, and the invoicing phase. And that's how we've broken down our roles."
Watch the whole workflow in action here:
With this workflow, each team member works in harmony to win the contract and get the job done right. There's no duplicate effort, confusion, or information slipping through the cracks.
Step 2: Hire and Train Your Sales Team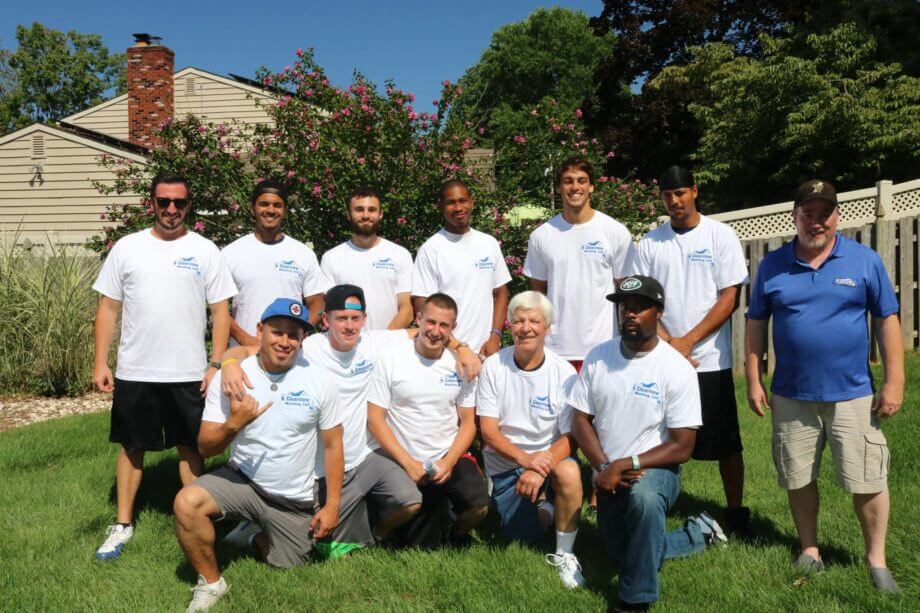 With the sales process in place, Fred and Christine needed a team to execute it. Having the sales process built out beforehand was crucial:
"My advice for building a sales team is to map the process, the pricing, and the Jobber training before you even think about bringing someone on. You have to create consistency, which comes from a standard process" explains Christine. "Otherwise, you're going to have four different sales reps giving four different prices."
Since proper estimates are key to winning window cleaning contracts, new hires are shown how to create estimates in Jobber right away.
"Jobber helps with building a sales team because it helps with consistency. Prior to Jobber, we did everything on paper, which made it impossible to know what happened on the sales end of a transaction, because the sales guy had all of the paperwork for it. I don't think you can scale using paper. Jobber has given us a centralized location where the sales rep can be in sync with the crews, in sync with the office, and everything has a home base."
Step 3: Boost Team Communication
Empowering teams to communicate means they can work faster, impress clients, and move onto the next contract without a hitch.
Using Jobber's CRM and internal notes feature, Clearview Washing's sales team can carefully document important information about the job. By the time the crew arrives, they have everything they need to complete the job right on their phones.
"No matter what your industry is, it's very important for a sales rep to get to the site and take photos. When the crew gets there, they'll know they are at the right site and they'll be better prepared for the job," says Christine.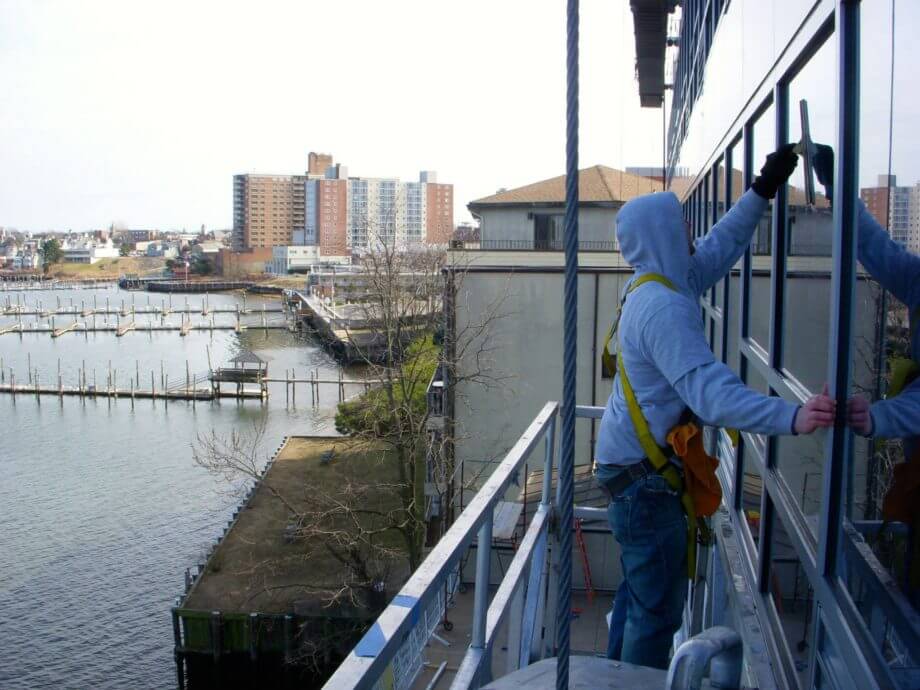 Step 4: Manage Change to Keep your Team Aligned
As you grow your window cleaning business, you will run into resistance. "People hate change," says Christine.
Learning how to manage change effectively will ensure your employees feel valued and will stick to the sales process.
"Between the three departments — sales, office, and employees — they almost all always fight back on anything new and then after about six months of doing it, all they can talk about is how great it has been doing it," laughs Fred. "There was almost a coup when I tried to implement Jobber."
Change is managed best when you have a strong system in place to support your growth.
Their advice? Stick to your guns and trust the process.
"Remind your team that we all want the same things," says Christine. "Everyone wants success, everyone wants efficiency, everyone wants an easier work day — happy employees have a process, unhappy employees don't have a process."