Jobber helps you keep a pulse on your business.
How does job costing work in Jobber?
Here are the features Jobber offers to help you price more profitable jobs:
Job Profit Bar
View your profit margin as you complete the job
See the profitability of each job based on the price and total costs you've tracked.

Calculations automatically update as costs are added and changed, so you can always stay on top of your margins.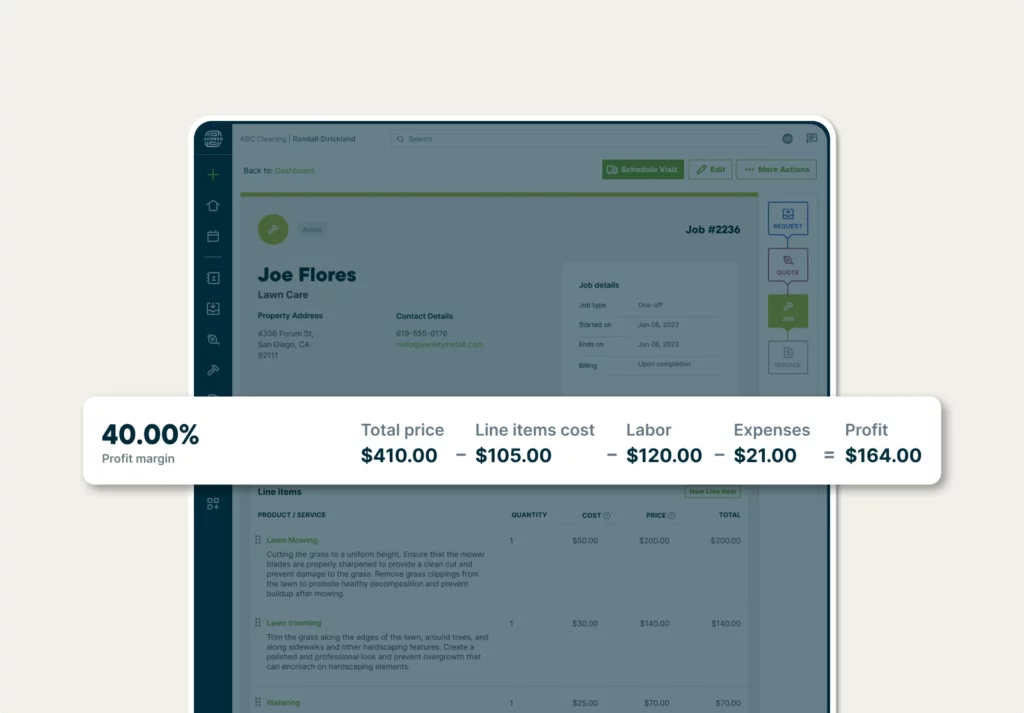 Material Cost Tracking
Cost your materials accurately
Add material costs spent on the job. Select items from your products and services saved in Jobber, or add new line items as needed.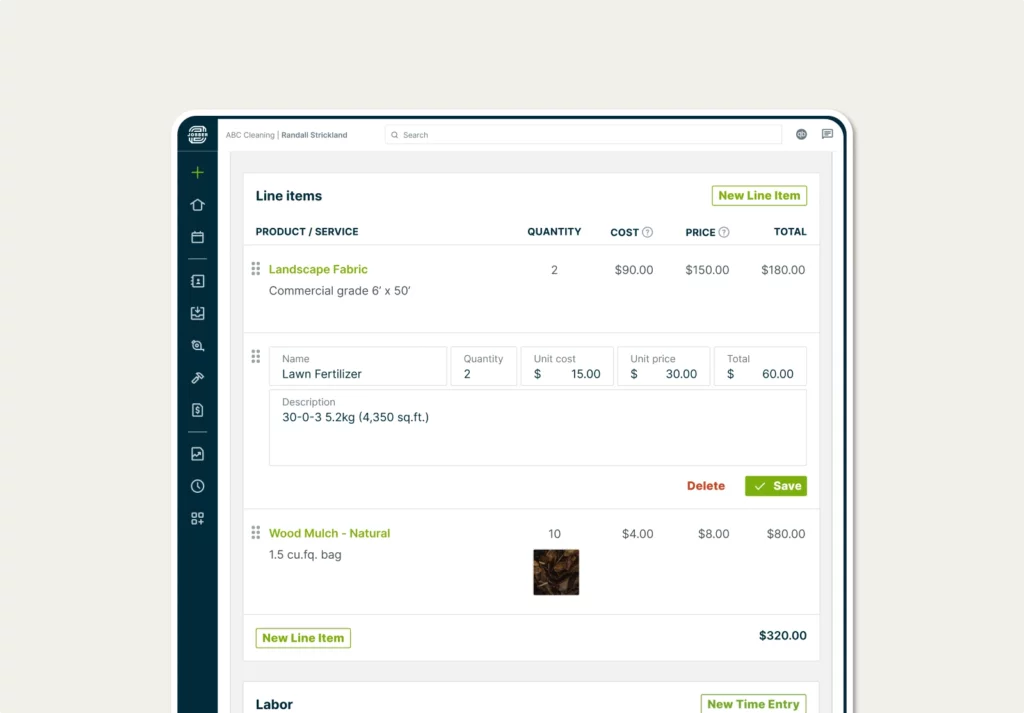 Labor Cost Tracking
Factor every labor hour into your pricing
Set a default labor rate for each of your employees. When they track their visit time using the Jobber mobile app, their labor rate and hours will be automatically calculated as labor costs for the job.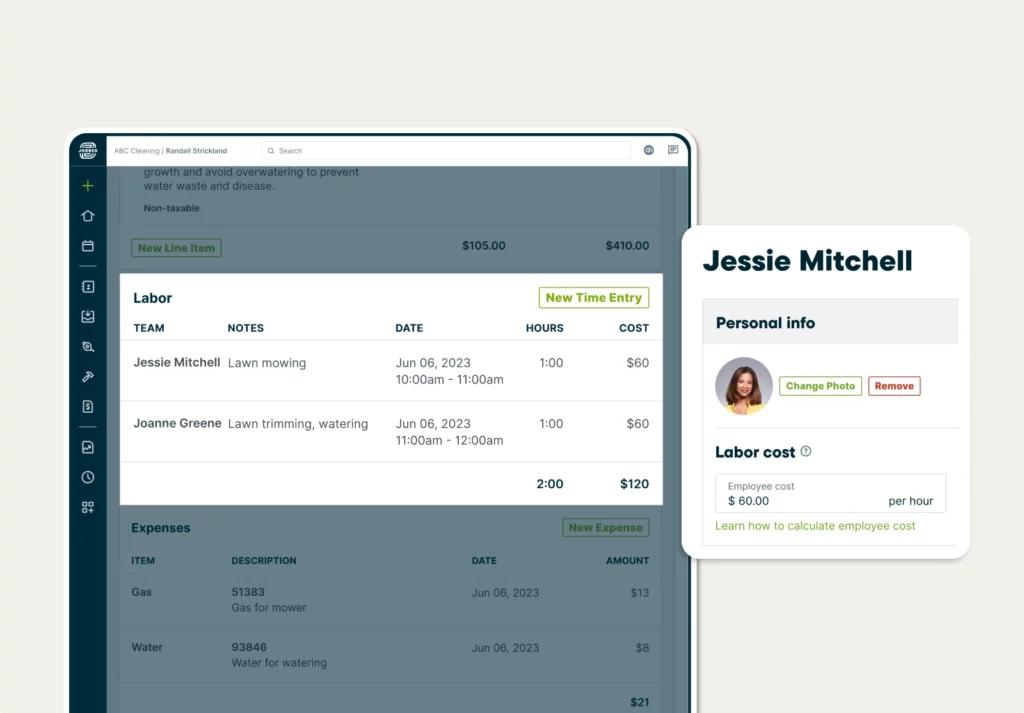 Expense Tracking
Keep track of on-the-job expenses
Track expenses from anywhere to stay on top of any additional costs.

Then, upload accompanying receipts for more accuracy and easy reimbursement.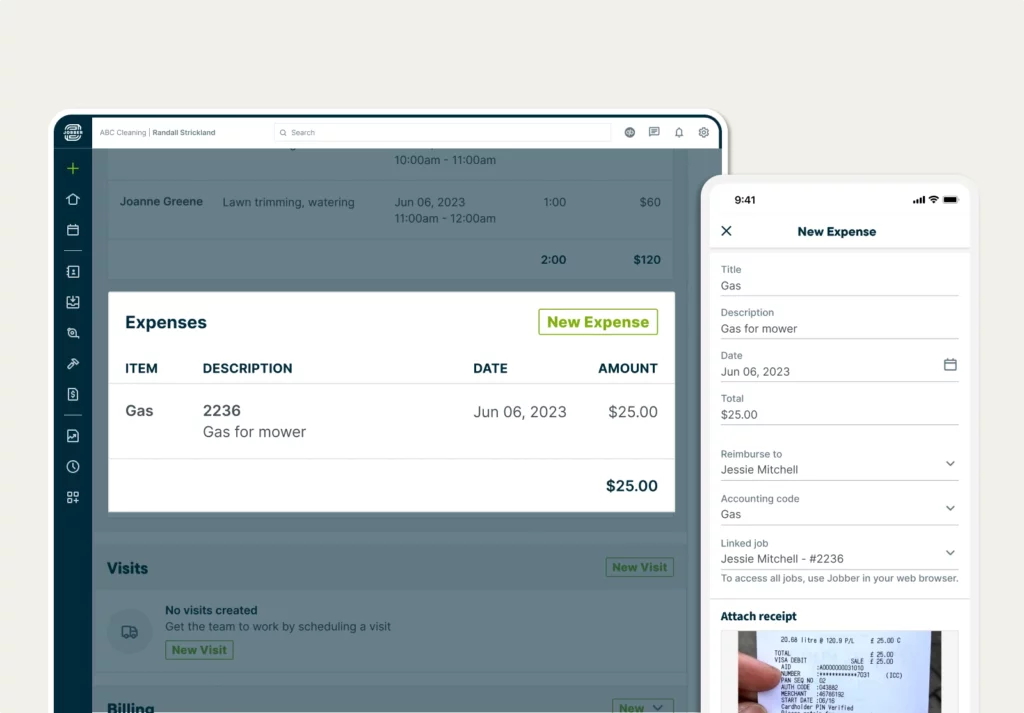 Job Profitability Reporting
Compare profitability from job to job
Generate and view customizable reports to easily compare details for multiple jobs—price, costs, profits, custom fields, and more.

Knowing where you win (and where you don't) helps you improve your pricing and costing for future jobs.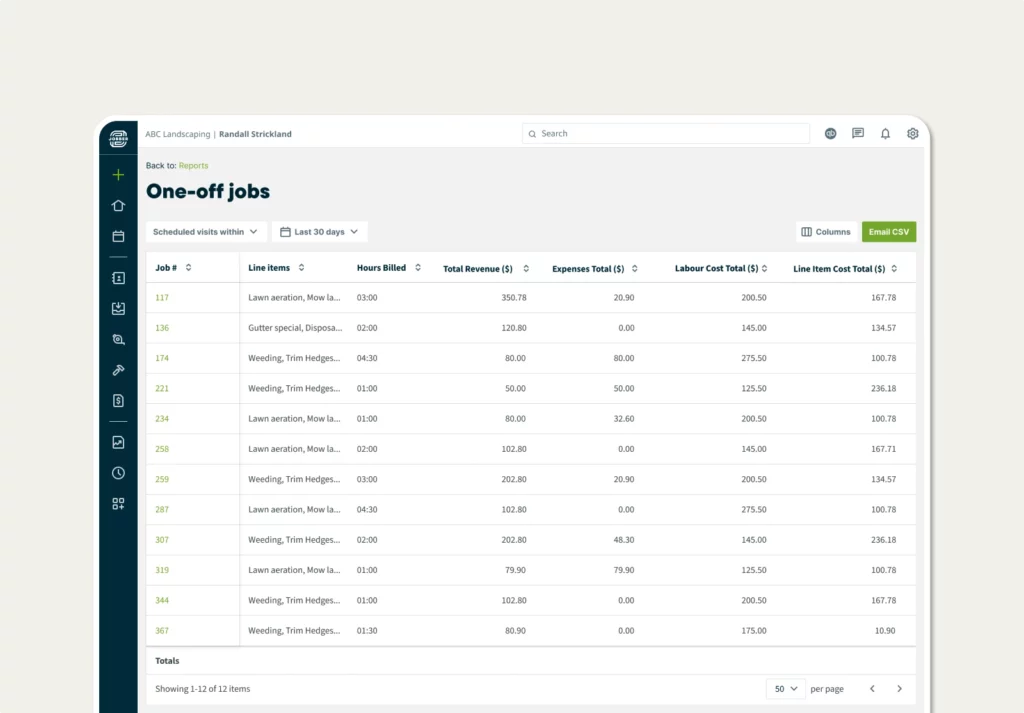 What is job costing software?
Job costing software like Jobber helps you track all your work-associated costs in the same place you manage the rest of the job. With Jobber, you can see your profitability in real time and get an accurate picture of how much you're earning on a job.
When you use Jobber as your job costing software, you can:
Track all job costs in one place, including materials, labor, and miscellaneous expenses—all in the same place you manage the rest of the job
Get a real-time view of job profitability and see profitability calculations automatically update as you add and change costs for each job
Improve pricing and costing accuracy for future jobs by understanding your past profitability on similar jobs
Integrations that fit the way you work
Jobber connects with your favorite apps and software to save you time.
Availability depends on location and plan
See All Integrations
Over
200,000

home service pros trust Jobber
"
With job costing, Jobber has taken our efficiency to the next level.
"
We've increased our revenue by 15 to 20% because I'm able to look at the data and determine in real time what jobs were most profitable, allowing me to price future jobs with more accuracy.