Jobber helps you keep a pulse on your business.
How does Jobber's business dashboard work?
Here's how Jobber helps you monitor and improve your business's performance from one dashboard:
Job Tracking
See which jobs need your attention
In one glance, view how many jobs—and how much revenue—is sitting at each stage of your workflow.

Jobber recommends actions to take so you can keep it all moving forward.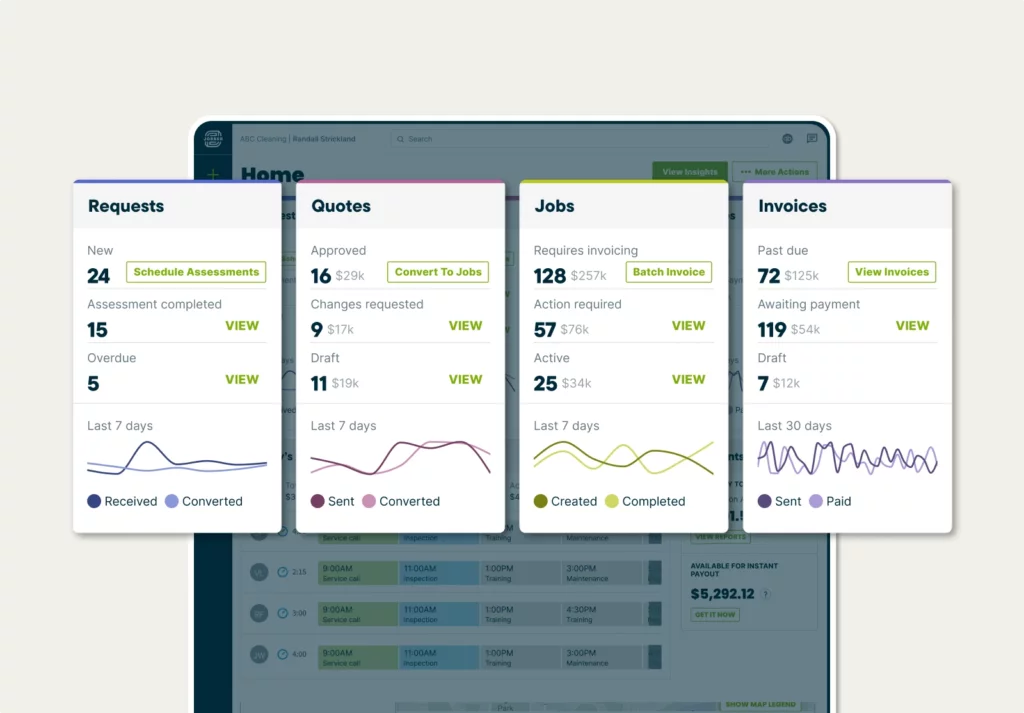 Appointment Tracking
Keep an eye on daily work progress
See how your team is progressing through their day, and through their current appointment, so you can get ahead of any delays.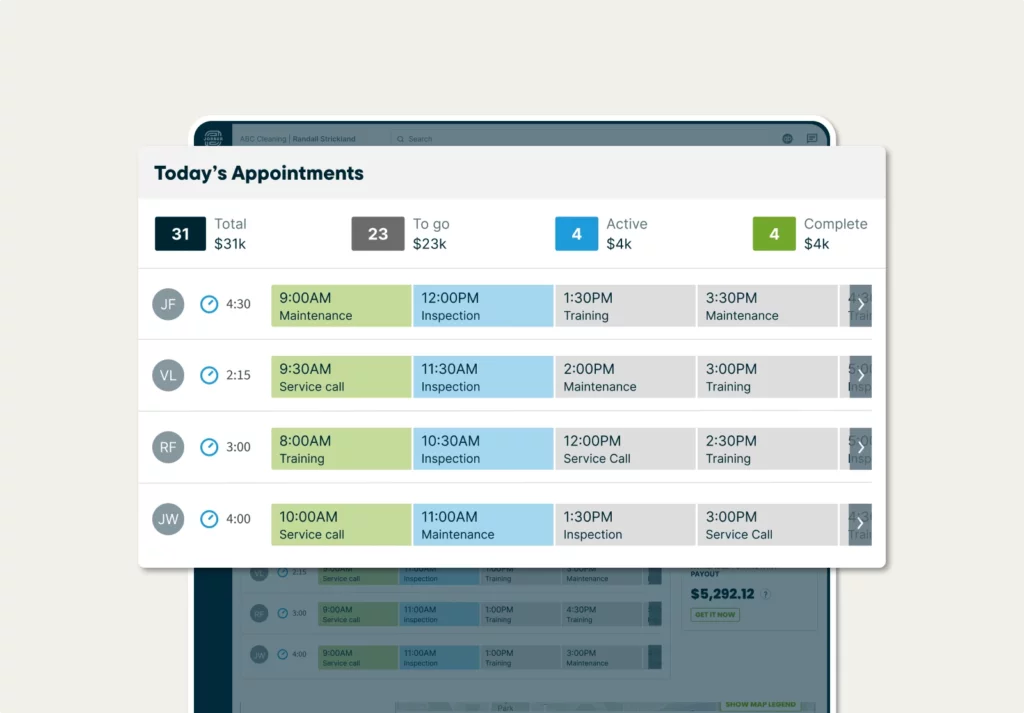 Payments Tracking
Know how much you're getting paid
See the funds that are on their way to your bank and what's available as an instant payout.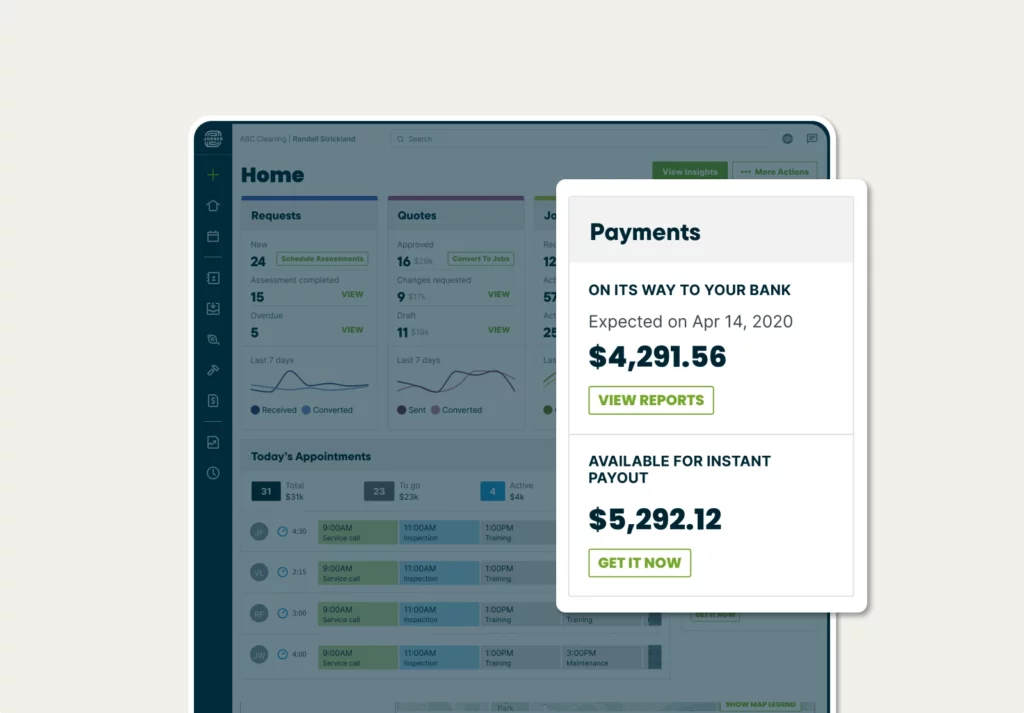 Insights
Have confidence your business is running smoothly
Insights shows you information about your business that you can take action on.

Jobber reveals blind spots that might have fallen under your radar—like jobs ending soon or double bookings.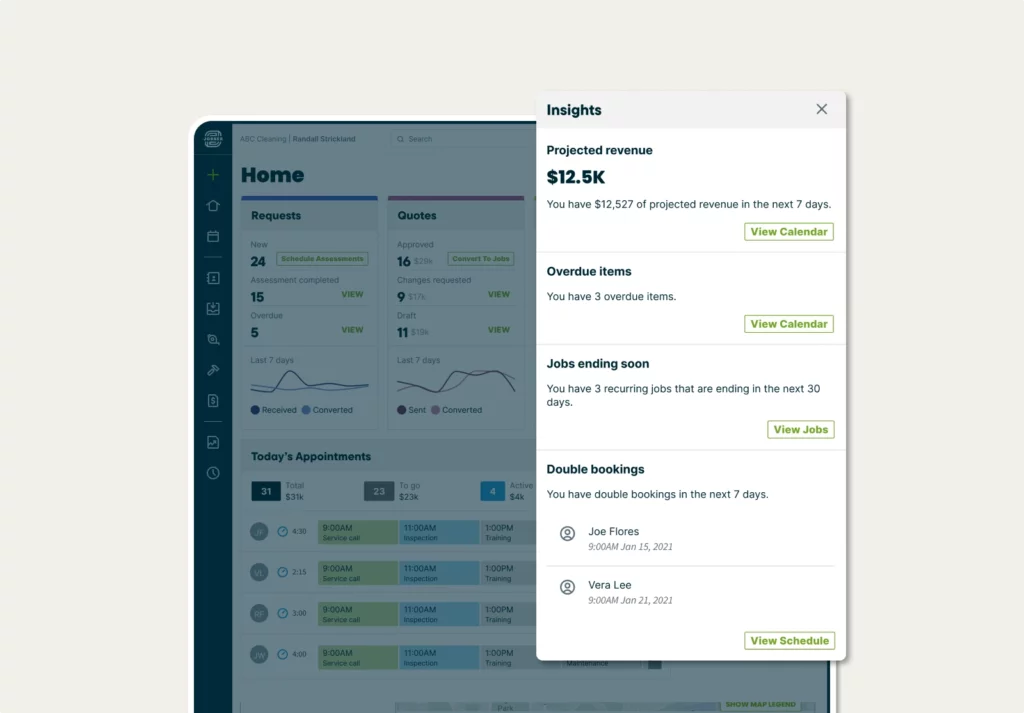 What is Jobber's business dashboard?
Jobber's business dashboard provides reports and insights on your business's performance—all in one place.
The dashboard is the command center for all your operations, designed to help you keep tabs on job and appointment progress, incoming payments, projected revenue, and other relevant information.
Integrations that fit the way you work
Jobber connects with your favorite apps and software to save you time.

Availability depends on location and plan
See All Integrations
Over
200,000

home service pros trust Jobber
"
Information reaches my team instantly.
"
You can do a lot of multi-tasking instead of going and writing things down with pen and paper. It's super efficient. And that information reaches my team instantly. This has helped us grow faster.