Jobber helps you keep a pulse on your business.
Real-Time Notifications

Business Dashboard

Financial Management

Job Costing

Team Management
How does time tracking work in Jobber?
Here's how Jobber helps you keep track of labor time and costs:
Tracking Time in the Field
Record hours worked in the field
When your team member starts a job, they can clock in by starting a timer in Jobber.

Jobber updates both the job and the employee's timesheet when they clock out to reflect the time spent working.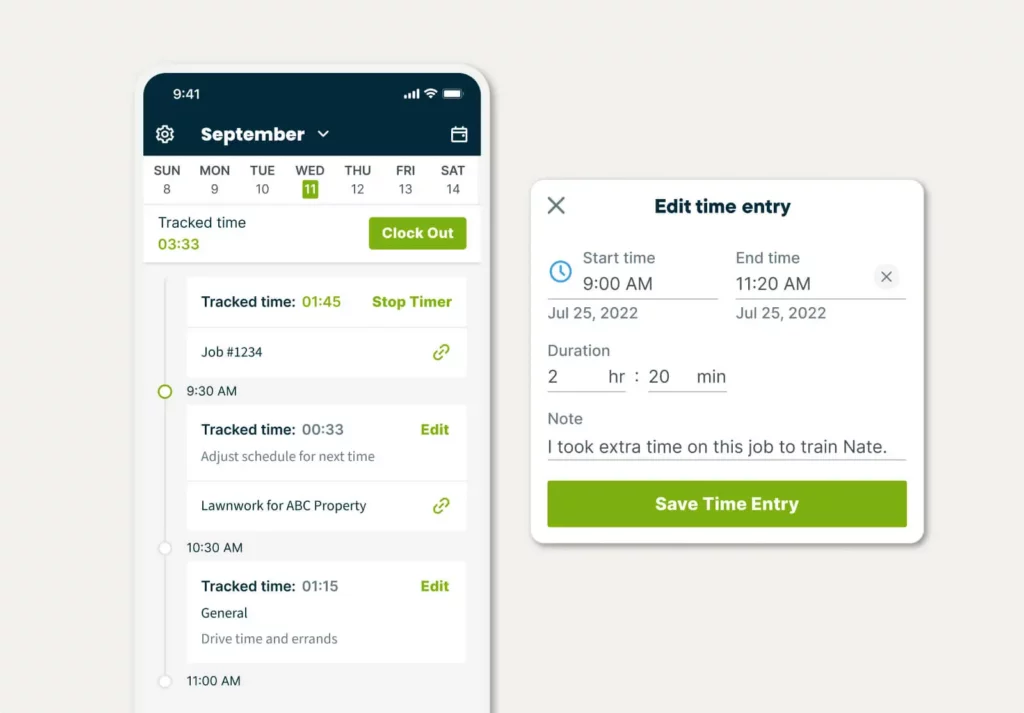 Reporting & Payroll
Sync and record payroll accurately
Get a clear picture of your labor costs with detailed timesheet reports pre-built in Jobber.

See who's been paid and who is owed, then sync all approved hours with QuickBooks Online to process payroll quickly.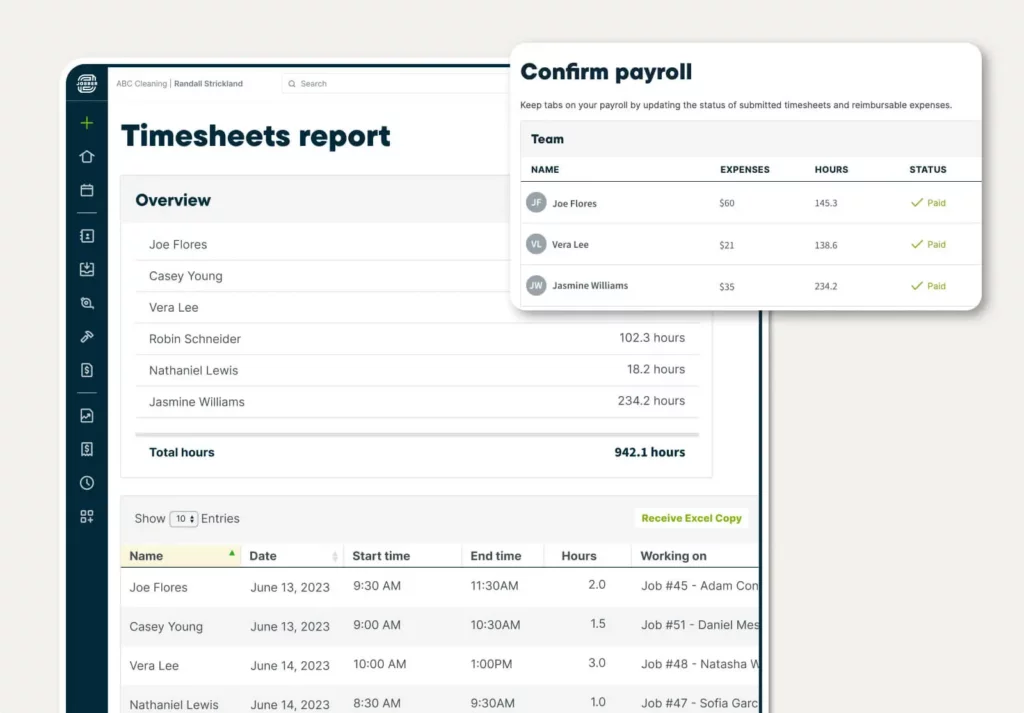 Job Costing
Maximize profit by costing jobs accurately
Jobber automatically calculates profitability for each job based on all the costs you've tracked, including labor.

See how much you've spent on past jobs at a glance so you can improve pricing and costing accuracy for future jobs.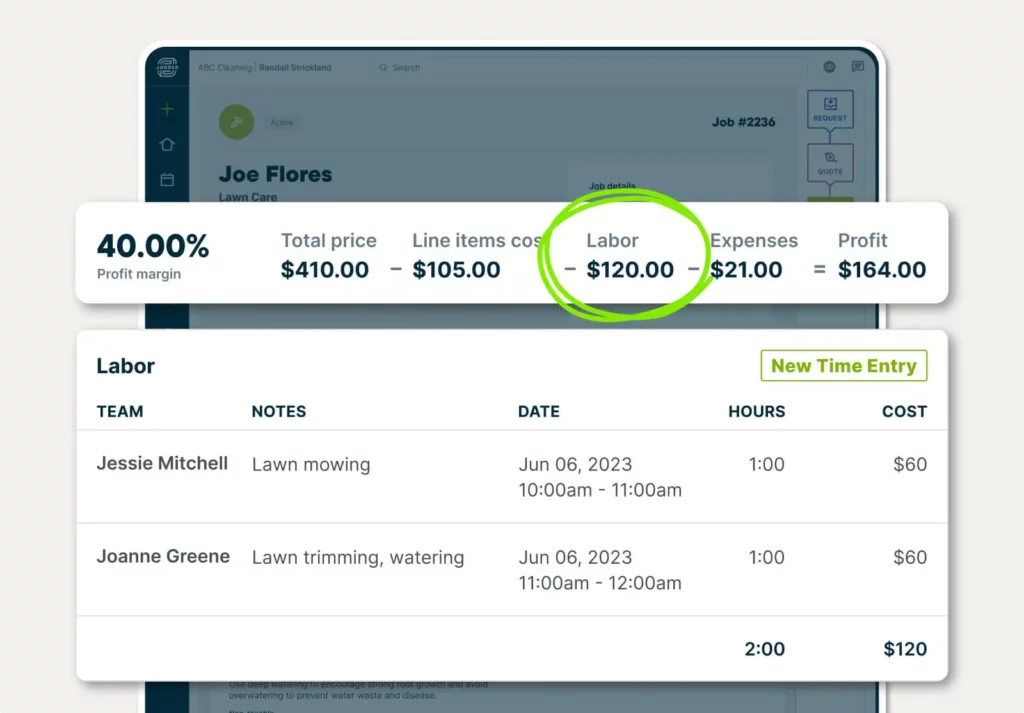 What is service time tracking software?
Time tracking software like Jobber lets you track the hours your team works in the field, record labor costs, and download timesheet reports.
With Jobber, your team can clock in and out of jobs from a mobile device. As an account administrator, you can approve, view, add, or edit clocked hours, and even start and stop timers from the office for different employees. This helps you prevent timesheet errors so you can improve the accuracy of your payroll and job costing.
Jobber helps you keep detailed timesheets that include the assigned team member, job information, and labor costs—all in a few clicks. Plus, you'll get an accurate view of your financial health with over 20 built-in reports on time, revenue, and expenses.
Integrations that fit the way you work
Jobber connects with your favorite apps and software to save you time.

Availability depends on location and plan
See All Integrations
Over
200,000

home service pros trust Jobber
"
I first used Jobber as a payroll tool to track all of my guys' hours using the app on their phones.
"
Our shop can have anywhere from 5-6 guys working on 10-15 different jobs. Keeping track of labor on each job would be a nightmare if I wasn't using Jobber.