Each job would be a nightmare if I wasn't using Jobber
"I first used Jobber as a payroll tool to track all of my guys hours using the app on their phones. Our shop can have anywhere from 5-6 guys working on 10-15 different jobs. Keeping track of labor on each job would be a nightmare if I wasn't using Jobber."
---
DOCUMENT HOURS WITH FLEXIBILITY
Empower your employees to submit hours in the field using Jobber's mobile app. Account administrators can easily view your team's logged hours for each day.
When it comes time to do payroll, download time sheet reports based on custom date ranges and push all your timesheets to QuickBooks Online. Payroll processing has never been faster!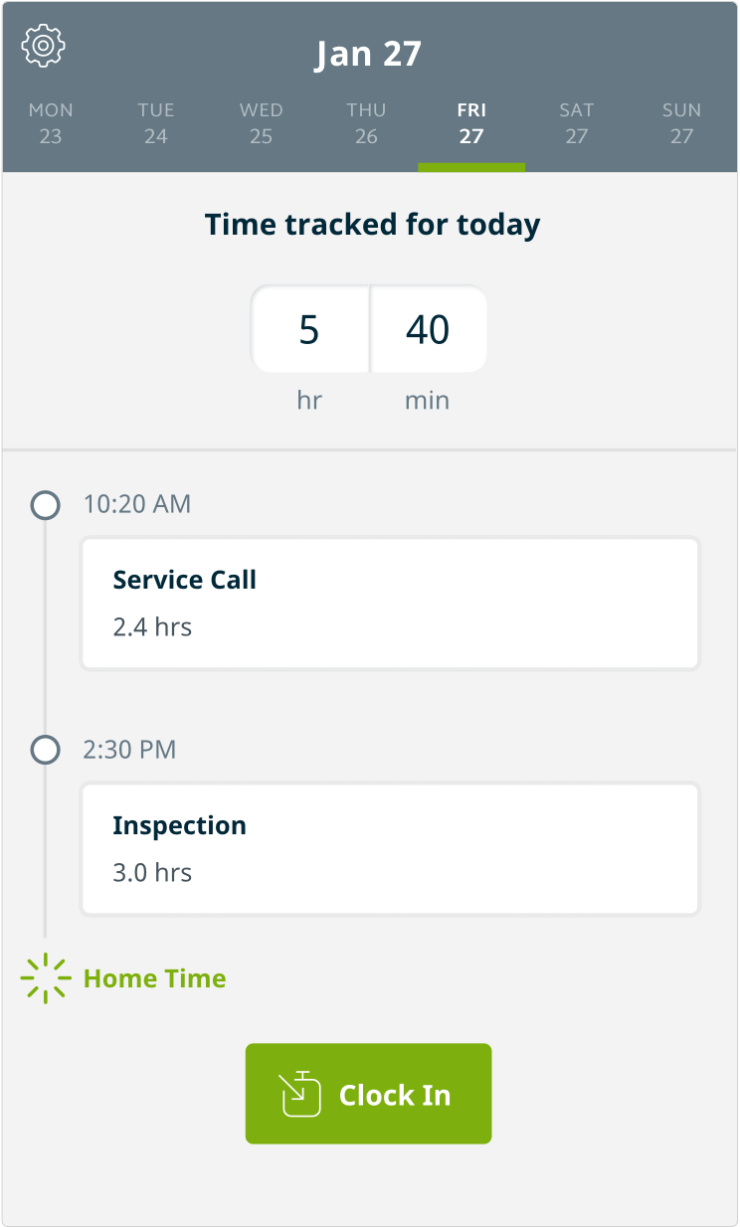 SYNC AND RECORD PAYROLL ACCURATELY
Never worry about timesheet errors or forgotten clock-in times again. Account administrators can approve, view, add, edit, start, and stop timers in the office for different employees.
Check detailed paid and owed payroll reports to avoid payment mistakes
Sync all approved hours with QuickBooks Online to process payroll quickly
Get a clear picture of your labor costs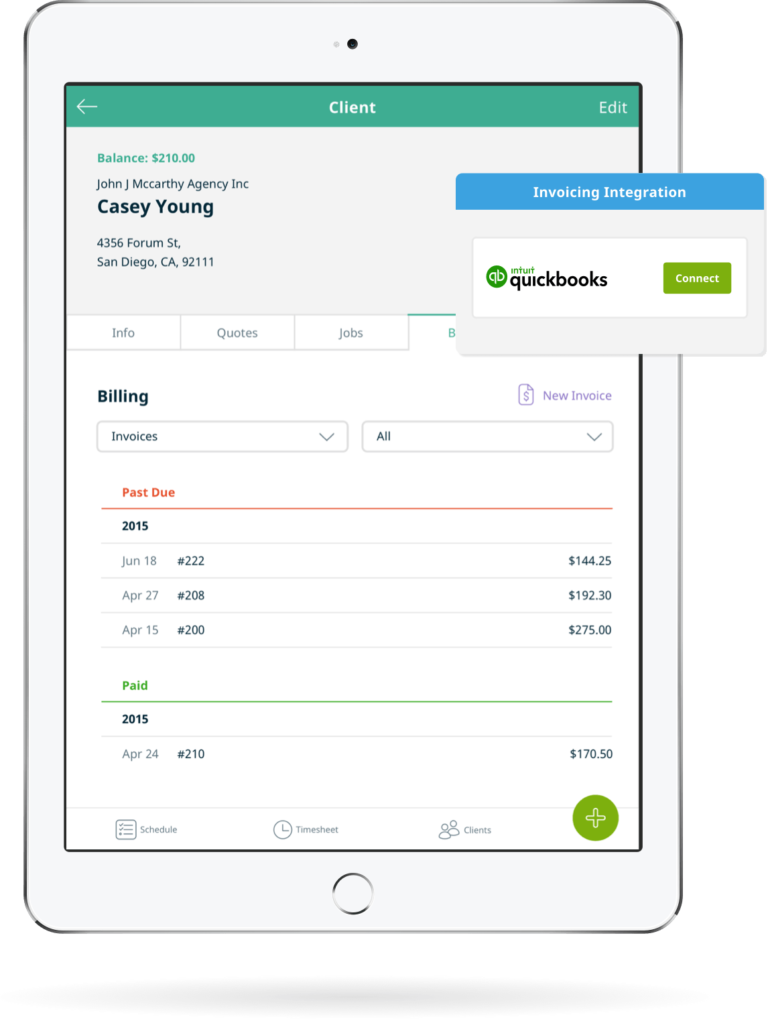 TEAM TRACKING
Employee locations are automatically tracked when they clock into a jobsite with their location services turned on.
That way, you can track everyone's location and daily progress to a 'T.'
GPS TRACKING